Inventory Management plays a crucial part in making your Amazon business successful. As a beginner, you might get fewer sales, so you can easily manage your inventory. But as your business grows and you start getting numerous sales, your inventory management can get off the rails.
So you need to plan your Amazon inventory management properly so you can avoid facing circumstances that will harm your Amazon business.
In this post, I will share an in-depth guide regarding Amazon Inventory Management. With the help of this guide, you can understand the importance of inventory management and how you can effectively manage it without getting penalized or losing your organic ranking on the search results page.
Let's get started.
What is Amazon Inventory Management?
Inventory Management is a process of keeping track of your inventory and orders on your online store. If you are an FBA seller on Amazon, you get an inventory management dashboard on your Seller Central account. From this section, you can track sales, orders, inventory levels, and deliverables made on Amazon's international marketplaces.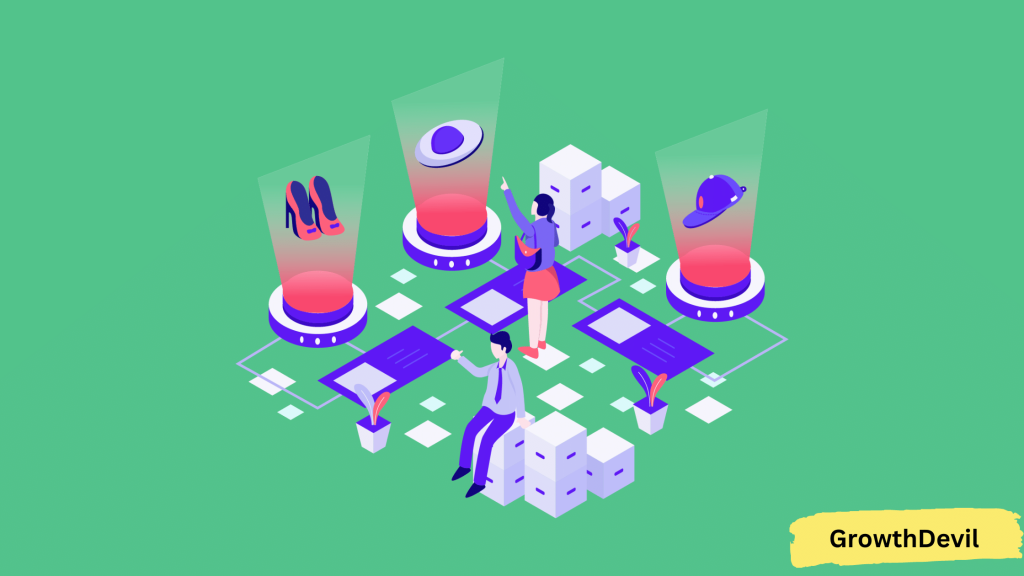 The dashboard sends notifications when product stock is running low and suggests forecasting to maintain shipment timelines and inventory levels. It also displays other inventory information, such as aging stock alerts, sell-through rates, and overstocked products. Then, it recommends actions to keep your inventory balanced and optimized.
Why is Inventory Management Important on Amazon?
The number of online shoppers is increasing day by day. With Amazon, shoppers expect a convenient shopping experience and fast shipping. Over 67% of Amazon shoppers expect their delivery within one to three days, while 48% are willing to spend extra bucks for quick delivery. No shopper wants to wait for stock replenishment – they will start looking for other sellers to buy similar products as they have no choice.
Constantly running out of inventory can be a huge problem in your success on Amazon. You will start losing the organic ranking and exposure you have gained over time. And bouncing back from this situation can be really hard.
Overstocking inventory is also an issue, as Amazon will force you to pay a surcharge for keeping it for a long time. There are many other factors that you keep in mind so you can keep your inventory balanced.
How do Inventory Management Systems work on Amazon?
Amazon offers two order fulfillment methods to their sellers: FBA and FBM. In the FBM (Fulfillment by Merchant) method, merchants take care of all the fulfillment processes by themselves – with no interference from Amazon. With this method, you can manage your inventory very easy as everything is in front of you or your associates are taking care of it.
On the other hand, FBA (Fulfillment by Amazon) is a service offered by Amazon to sellers. It handles complete order fulfillment, from storing products to packing, labeling, and shipping to customers' doorstep. In this method, you have to rely on numbers and notifications for inventory management. The performance of your inventory management and replenishment of stock is measured by IPI metrics which shows how efficiently you are managing your Amazon inventory.
Common Queries Amazon Sellers Face While Managing Inventory
As a new Amazon seller, you might face many challenges, and managing inventory is one of the biggest of them. Sellers often face some situations that become the reason for their falling sales. Here are some of the major difficulties sellers face.
Running out of Inventory
This is one of the biggest problems merchants face while selling on Amazon. If you don't maintain enough units in your inventory, you will probably fail to meet demands. It can impact your sales and overall seller rank as well.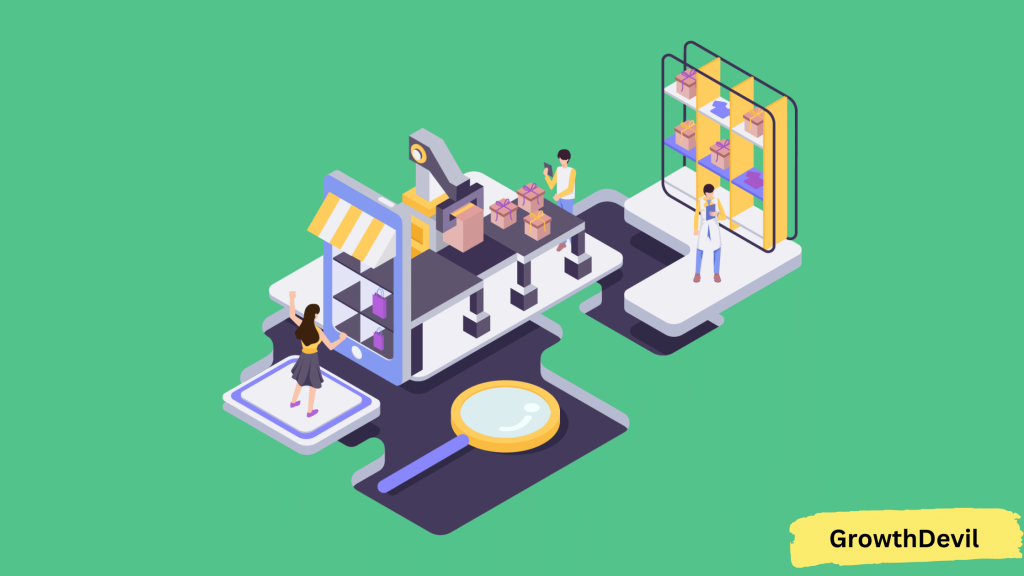 You need to make sure that your inventory never goes out of stock. Avoid this situation at all costs, even if you have to raise the prices of your products to slow down your sales intentionally. You can also pause marketing campaigns to stop reaching new customers until your new shipment arrives. Customers who are already aware of your brand will continue buying from your store, which will keep your organic ranking steady in the search results.
However, you can't use this strategy forever. This situation can badly affect your BSR (Best Sellers Rank) and keyword ranking. You can't pause your promotions for very long, as you will be penalized for keeping your inventory low. And recovering your ranking from here will be difficult.
Stranded Inventory
Stranded Inventory is one of those issues that sellers don't have an idea how to fix. This situation arises when you have an inventory stocked in an Amazon warehouse but not connected to an active Amazon listing. It is fit for sale, but no customers can purchase it as it is out of their reach.
What makes it more painful is that you have to pay a monthly storage fee for each unit, even if it is not listed for sale.
Fortunately, Amazon allows you to list these left-alone inventories with its Fix Stranded Inventory tool. But you need to check this tool often because you will not receive any notifications or alerts regarding stranded inventory.
Overstocking
If you have stored an inventory with more than 90 days of supply, Amazon will consider it as excess inventory. For your information, Amazon runs fulfillment centers. It is not a facility to store products for a long time. So Amazon wants you to sell products within 90 days – more likely to be in and out with new products.
Overstocking can affect your overall Inventory Performance Index (IPI) score. As a result, Amazon can reduce your storage limits and charge you a hefty long-term storage fee. So make sure to stir your inventory over time to avoid such situations.
Long-term Storage Fees (Aged Inventory Surcharge)
Aged Inventory Surcharge is related to carrying overstocked inventory. If your products are stored for a very long time, you will rack up a hefty bill from Amazon. On the 18th day of every month, Amazon evaluates its whole fulfillment network to check the age of stored inventory of every seller. The age calculation starts from the day your inventory arrives at Amazon warehouses.
If any of your product inventory is stored for over 271 days, Amazon will start adding Aged Inventory Surcharge to your basic monthly storage fees. For a total of 365 days, it will charge an additional $1.50/cubic foot. And when it gets aged more than 365 days, it will increase to $6.90/cubic foot. In some cases, they charge $0.15/unit, which is much higher than the per-cubic-foot charge. So it's better to sell aged inventory as soon as possible to avoid such additional charges. 
Spoilage
Some items, such as supplements, packaged food products, and cosmetics, have an expiration or sell-by date. If such items stay long past their sell-by date in your inventory, you can neither sell nor return them to the manufacturer. Your investment will go down the drain.
If you are selling such items, you need to keep tracking your inventory and try to keep it moving so you can avoid such spoilage. You can run promotions or deals in case of a spoilage emergency, so you can at least get your investment money in return.
Tips to Manage Amazon Inventory Effectively
Here are some proven tips you can follow to manage your inventory efficiently.
1. Keep in Touch with Your Supplier
If you own an online store on Amazon and are not manufacturing your products, you may be relying on a product supplier. Whenever you need to fill up your stock, you contact your supplier and get it done for you. Sometimes, your inventory runs out unexpectedly, and you ask your supplier to get supplies in a hurry. But it is possible you are not the only customer, so your order might take some days or weeks before it gets prepared for shipment to the Amazon warehouse.
That's why it is necessary to make a good relationship with your supplier. When you have a close relationship with your suppliers, they will prioritize your order first and fill up your inventory in time so you can avoid getting completely out of stock.
2. Stock Products with 60 Days of Supply
In order to prevent overstocking and an aged inventory situation, make sure to maintain only 60 days of supply. This will also give you enough time to understand when you need to fill up inventory to avoid out-of-stock situations as well.
Forecasting how many units you will need to maintain 60 days of supply can be really tricky. But you can review your Amazon inventory reports and monitor sell-through rates closely to forecast exact sales volume. You can check out your sell-through rate of each item in your FBA Inventory Tool.
3. Get Rid of Excess Inventory
Reducing excess inventory can be much more challenging sometimes. But if you do it the right way, you can sell your excess inventory before getting a penalty charge.
Run Promotions: There are multiple ways to eliminate excess inventory, and running promotions is the best. You can lower the price or offer discounts, coupon codes, and buy-1-get-1 deals to your customers. It will also help you boost your sales.
Run PPC Campaigns: You might already be running PPC campaigns to promote your products on social networks. However, you can bid on the keywords related to your excess inventory. It will help you sell your excess units faster.
Remove Inventory: If you own a place where you can store your inventory other than warehouses, you can create a removal order from your Seller Central. This way, you can remove your inventory from Amazon warehouses before getting charged hefty storage fees.
Liquidation: This is the last effort when all other options fail. You can try to sell the excess inventory in a package deal or wholesale at a huge discount. It will help you get back at least your capital money so you can invest again.
4. Monitor Sell-through Rate
The Sell-through rate of a product shows how well your inventory is balanced. If it is above 80%, your inventory is well-balanced and in a healthy condition. With the sell-through rate, you can also forecast your sales volume.
5. Be Prepared for Surprising Events
There are no certain possibilities to run an online business in the same manner for a lifetime. Selling on Amazon is one of them. You might face delays in shipping, and suppliers might not be able to fill your inventory within time or other issues just like that. In those cases, you need a backup to bounce back from these situations.
You can stock backup inventory in case something happens to your supply chain in the future. You can store these units in a third-party fulfillment center so you don't delay shipping orders.
6. Keep Track of Your Profit Margins
Healthy sales volumes are a sign of a successful business. Keep tracking all the costs very often, including storage, operating, order fulfillment, etc., so you can manage things to maintain a profitable revenue stream.
Make sure to keep an eye on margins so you don't get into loss in the heat of managing inventory. 
7. Use an Inventory Management Software
Using reliable inventory management software is the best way to keep your inventory balanced. Integrating a third-party app will help you forecast how much stock you need in your inventory to keep your sales up and running. It will also help you stay ahead of the competition.
Zoho Inventory and Square are the two best inventory management software that you can use to manage Amazon inventory flexibly. Both are free to use and capable of mitigating the risks that I have mentioned above. 
Why Amazon Sellers Need an Inventory Management Software?
As you already know, inventory management is a critical component of a seller's Amazon business. Without proper inventory management, sellers can find themselves losing money due to poor inventory tracking, stockouts, or aged inventory. For such sellers, inventory management software can be a game-changer.
A powerful inventory management tool can manage all aspects of managing inventory so you can focus on other important things without worrying. An ideal inventory management tool offers a wide range of features that can help sellers streamline and automate their management operations. Most inventory management tools also have the ability to provide real-time updates on inventory levels. This feature ensures sellers always have enough stocks in their inventory to meet demands.
Advanced inventory management software like Cin7 and NetSuite allows sellers to track sales trends so they can identify which products are performing well and which ones need attention. This specific feature can help sellers who manage multiple types of products in their inventory. With this tool, you can also generate monthly reports on product performance and sales fluctuation that helps make informed decisions about replenishment and product development.
Overall, decent inventory management software can give an edge over those sellers who don't use such tools. With so many benefits and exclusive tracking tools, you can save time and effort and stay ahead of the competition.
Conclusion: Amazon Inventory Management
If you have been selling on Amazon for a long time and have a decent customer base, you need to keep your Amazon inventory well-balanced. Shoppers expect you to be in stock all the time, so they can buy products from your Amazon store whenever they need them. If you fail to manage your inventory, they will look for an alternative, and it can affect your business in many ways.
So maintaining a proper inventory not only keeps your sales at level but also prevents you from losing organic ranking, and you don't have to pay long-term storage fees.