Are you looking forward to selling on Amazon but don't have a budget to start a private label business? Luckily, private label isn't the only business model you can choose to run an Amazon store. Retail Arbitrage is also one of the popular business models that sellers choose to go with.
Amazon is a huge platform, and it offers a lot of opportunities for sellers. Whether you have the budget or not, you can start a business with the lowest investment possible. Retail arbitrage is also a low-cost investment business model. But what exactly is retail arbitrage, and how can you get started with this model on Amazon? Don't worry, you will learn everything about it in the following post.
In this post, I will discuss retail arbitrage and how it works on Amazon. I have also included what steps you need to go through to find the best product for your Amazon retail arbitrage business.
Let's get started.
What Is Retail Arbitrage?
Arbitrage is the practice of buying a product or service from one marketplace and, at the same time, reselling it in a different marketplace at a higher price. Basically, there are two types of arbitrage—retail and online.
When sellers purchase discounted items from retailers (such as department stores, discount stores, specialty stores, or supermarkets) and resell them in other marketplaces (including online marketplaces or eCommerce stores), it is called retail arbitrage. For example, a seller purchases a product at Dollar General for $5 and resells the same product at Amazon for $20.
On the other hand, online arbitrage also follows the same process, but sellers buy products at a discount from different online retailers instead of purchasing from physical stores. And then they sell the same product at a higher rate on other marketplaces or physical stores for a profit. We will discuss the differences between both arbitrages in this post later. First, let's know more about retail arbitrage.
Is Retail Arbitrage Legal On Amazon?
Retail arbitrage is undoubtedly a lucrative business opportunity for Amazon sellers. But is it legal to start an arbitrage business on Amazon? Luckily, it is.
As per the First-sale Doctrine, when someone purchases a product from a store or market legally, they have the right to sell the same item as long as it is being sold in the same as purchased.
The US and UK Supreme Court have stated that a company or manufacturer can't stop someone from reselling their items if they have been legally purchased. However, reselling products on Amazon does have some challenges.
For example, Amazon needs sellers to carry the original manufacturer warranty if they are selling a new product. This is where retail arbitrage becomes an issue, as most manufacturers and retailers do not offer a warranty if their products are sold by a third party or reseller.
You won't find any statement regarding selling arbitrage products on Amazon guidelines. Still, many sellers claim they got suspended after selling retail arbitrage products. But, this might have happened due to not following the seller's code of conduct.
Why Does Retail Arbitrage Work?
After knowing about retail arbitrage and how its work, you might be wondering why buyers would like to purchase something at a higher price when they can buy the same product in the stores at a cheaper price. There might be two simplest explanations for these questions.
The Prices of Products aren't the Same Everywhere
If a product costs $5 in your city, that doesn't mean it will cost the same in other regions as well. It can cost $3 in some cities, while the same product might cost $7 in other cities. It is possible that products that are common or slow-moving in a specific region can be in demand in other regions. Sellers often use this opportunity to turn this situation into profits.
Many consumers will like to pay extra just for convenience. Marketplaces like Amazon and eBay have set the bar very high when it comes to the shopping experience. They have made shopping so easy that consumers can get anything at their doorstep within a blink of an eye. The main reason consumers shop online is that they want to end the hassle of standing in queues or wandering around department stores to find their products.
If you are planning to start a retail arbitrage business at Amazon, it is important to research market trends to find in-demand products. You will also need to check the STR (sell-through rate) of the product you choose on Amazon. It is a crucial step as you don't want to sell a product that is not trending online.
How To Get Started With Retail Arbitrage On Amazon?
Now that you know how things work with retail arbitrage and can also haul a decent profit with this business, it is time to know how to start this business on Amazon.
Step 1. Create an Account on Seller Central
Before you do anything, you will need a place on the Amazon marketplace so you can sell your products. For that, you can create a seller account on Amazon. You can sign up with your email address to start your process of creating a Seller Central account. 
After signing up, the system will ask you to choose a selling plan. There are two selling plans available for sellers.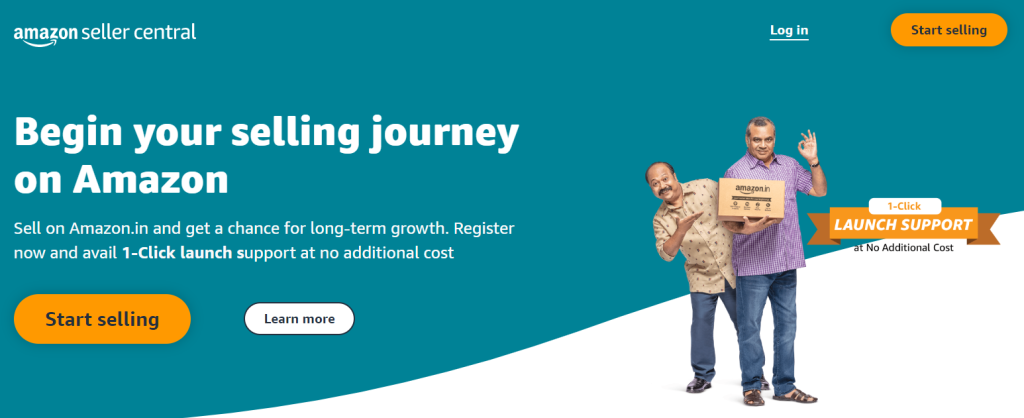 The first is the Individual plan which costs zero upfront fees. However, Amazon will charge a $0.99 commission per sale and a fixed referral fee (depending on the product category). This plan is the best option for sellers who are planning to sell less than 40 units per month.
The other plan is the Professional, which is a subscription-based plan. The plan will cost $39.99 per month, along with the regular referral fees. Consider choosing this plan if you are planning to sell more than 40 products per month. You will also get access to an advanced selling tool with this plan that you won't get with the Individual plan.
Step 2. Sourcing Products For Your Amazon Store
Before you start listing products, you need to make sure you have an inventory to sell on Amazon. If you have already done your research, you can purchase the products from your source, which can be any department store or supermarket. However, collecting products for retail arbitrage can be a bit of work. You have to spend hours in the physical market in order to find the best deal so you can secure a good profit margin.
Before you purchase a whole inventory from a store, you need to keep tabs on the prices of similar products. This is because you have to keep your product's prices competitive. If you sell your products at a higher rate, the potential audience will choose your competitors with lower prices over your products.
After considering these facts, you can order an inventory and proceed to the next step.
Step 3. List Your Products
Once you have the products and a Seller Central account on Amazon to sell them, you can start listing your products on your store.
You can list your products on Amazon in two methods. First, you can find an existing listing on Amazon if the same product has already been sold by other sellers. It will make sure that the same product doesn't appear in multiple listings for a particular keyword search.
If you can't find an existing listing for your product, you can create a completely new listing. To create a new listing, you will need to add the following information:
Product Title
Product Description
Product Category, Features, and Benefits
Product Images from All Angles
Price
Don't forget to add product-related keywords to your title and bullet points. It will make sure the product appears in your targeted audiences' search results. It will also optimize your listing and help your product rank better in the search results.
Step 4. Select a Fulfillment Method
Now you have the products, and they are listed on Amazon for sale. But how are you going to deliver them to your customer? There are two methods you can choose.
The first one is FBM (Fulfillment by Merchants). In this method, sellers take complete responsibility for fulfilling orders to customers' locations. If you are planning to sell limited products within your region, this is probably a good idea for a retail arbitrage business. You can also partner with a third-party order fulfillment facility to deliver your products for you.
The other method is FBA (Fulfillment by Amazon), which is Amazon's in-house order fulfillment service only for Amazon sellers. In this method, Amazon takes complete responsibility for order fulfillment, from storing products to packing and delivering them to customers. All you have to do is send your inventory to the nearest Amazon fulfillment center and then leave everything on Amazon. As soon as an order is placed by a customer, the associates will prepare the product for delivery and ship it to the customer.
The FBA gives sellers several advantages, such as fast delivery, handling product returns, and providing customer service to your audience. But unlike FBM, you will need to pay a fee in order to use the services of FBA. The fees depend on your units, dimensions, and how long they remain in the Amazon warehouse or fulfillment center.
Step 5. Start Selling
Once you are all set up, you can launch your products on Amazon. Soon, you will start receiving orders from your customers. In the beginning, the frequency of the orders might be less. You will need to keep optimizing your listing to increase sales and conversion. And most importantly, you will need to keep your products' prices competitive.
Remember, you are selling a product that is not your brand, and there are possibilities of other sellers selling the same products. If you set the prices higher, you won't get the sales you expected.
How To Choose A Product For Retail Arbitrage?
To start a retail arbitrage business on Amazon, you will need to find the right product that is not just trending on Amazon but also has the ability to make a profit for you. Here are some popular Amazon categories with the most number of arbitrage sellers: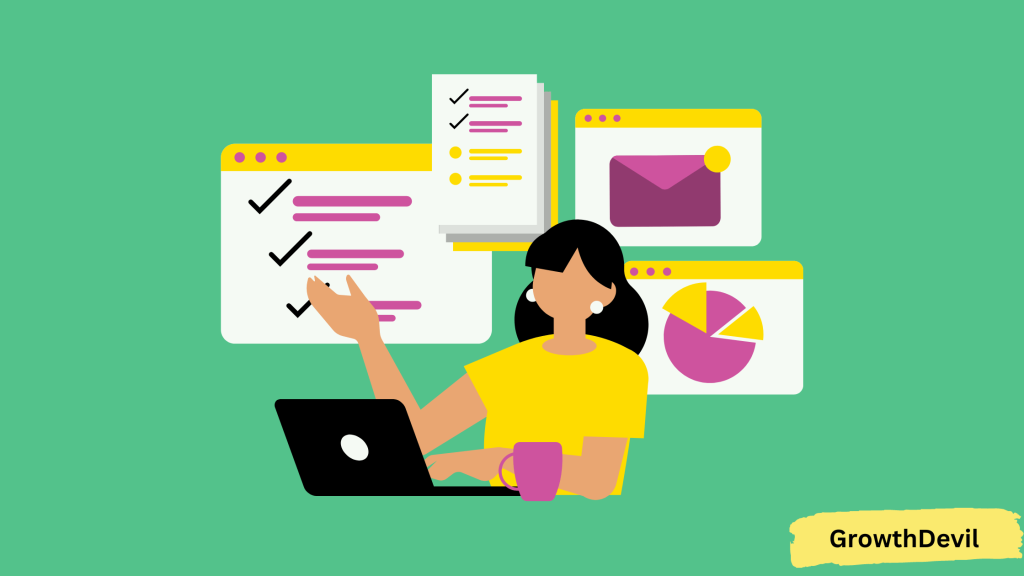 Home & Kitchen (25% of arbitrage merchants sell in this category)
Electronics (18%)
Mobile Phones and Accessories (18%)
Groceries and Packed Food (16%)
Arts and Crafts (16%)
Toys and Games (15%)
Home Appliances and Gadgets (13%)
Books (11%)
Beauty and Personal Care (11%)
Sports and Outdoors (9%)
Others (8%)
If you need help deciding which product to go with, the Amazon Seller app will help you. Let's see how you can find a product using the app.
Scan the Product's Barcode: It will feel awkward at first to pick up products at a store and scan them. But you need to start somewhere. Open the Seller app and use the camera to scan the product's barcode.
Check the Results: When you scan a product's barcode, there will probably be multiple results. If you see a "Restricted" sign on a product, consider staying away from the listing. The sign means that the product can't be sold in new condition. However, you can choose other listings from the results.
Analyze and Compare Data: The next important thing is to analyze the data of the product listings in the search results. The Seller app shows you the accurate monthly search volume of the product and how much it will cost with the FBA fees. You will also check the sales rank to determine whether the product is trending for a particular keyword or not.
Decide the Number of Units for Your Store: Now, you need to determine how many products you can sell in a month or for a specific period. The number of products can be decided by personal risk tolerance. You can calculate the number of products according to the monthly sales and how many sellers are listing the same product.
Calculate the ROI: ROI (Return on Investment) is the most important part for a seller when they do a business like reselling or arbitrage. For example, if you purchase an item for $9 and sell it for $12 (including FBA and shipping charges), you make a $3 profit which is called a return on investment. You can calculate the profit according to the number of units.
This is how you can select a product for your Amazon retail arbitrage business. Consider going through all the steps mentioned above to ensure you find a trending and profitable product to sell.
How To Source Retail Arbitrage Products For Your Amazon Store?
The hardest part of doing retail arbitrage is finding the products at a discounted rate. You have to study a product's rate in different stores and markets to compare and decide which one is the best for sourcing. Big box retailers and discount stores can be great places to start looking for your products with discounted deals. Here are some physical store names where you can find products to resell.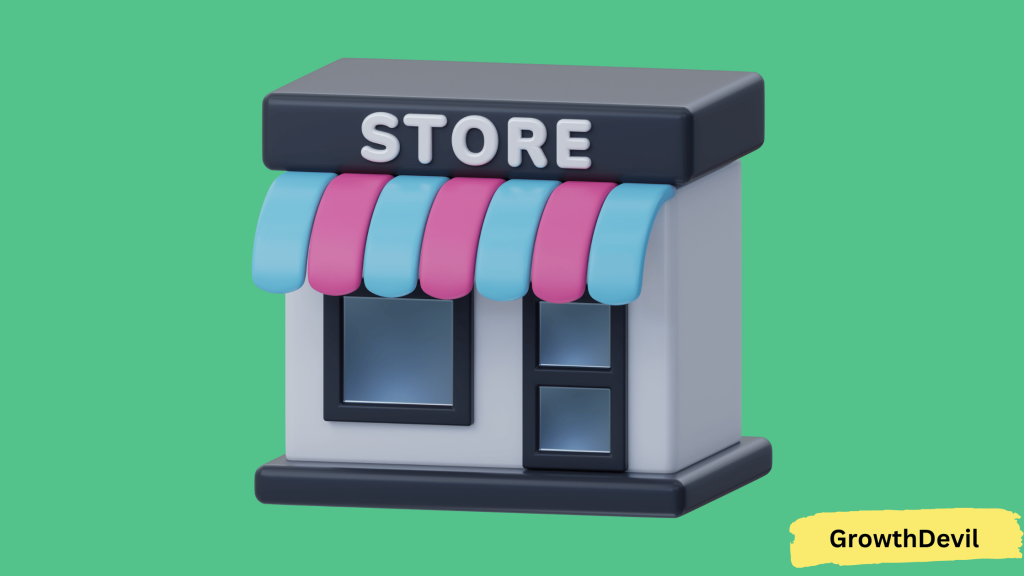 Walmart
Target
Ross
Dollar General (Other Dollar stores as well)
Kohl's
TJ Maxx
Marshalls
Homegoods
Burlington
Dick's Sporting Goods
Convenience stores like CVS, Rite Aid, and Walgreens
You can also check out local wholesale stores or manufacturers in your area to find your products. If you purchase your products in bulk, you can get huge discounts if you have some bargaining skills. Purchasing from local vendors or manufacturers also mitigates the risks of being sued for brand abuse. However, it won't be the case as you will not give the product a new brand name, and you are reselling it under Amazon guidelines.
Retail Arbitrage vs Online Arbitrage: Which one is More Profitable for Amazon?
Retail arbitrage and online arbitrage are two different aspects of the same business model. Both follow the same strategy to run a business on Amazon. However, the sources of products can be different from each other.
This is not the only difference between online and retail arbitrage. With online arbitrage, you check lucrative deals online and compare products' prices from your laptop or phone. But you won't get the same convenience with the retail arbitrage model. You might get a bit more profit with online arbitrage, but there are a lot of disadvantages to running this model.
With retail arbitrage, you can check the product's quality in real-time, which mitigates the risks of returns. You can also check the quality of online products, but if the quality doesn't seem good, you have to return or replace them. And it can waste a lot of time in the process. If you really want to run an online arbitrage business, you can try an alternative, like finding a dropshipping supplier. They will not just give you multiple product options but also deliver the products to your customers for you. However, it all depends on your choice. But retail arbitrage is surely a safe option than online arbitrage.
Related Read:
Conclusion: Amazon Retail Arbitrage (2023)
According to the stats, retail arbitrage is a lucrative business opportunity for an Amazon seller. It can be a great side venture if you want to create a stable income source. But you have to spend a considerable amount of time on research to find the perfect product and its sourcing store. Once you find both, you can choose FBA to make it a completely passive business, as you don't have to spend time managing your inventory or shipping products. 
I hope this guide helped you start your first retail business on Amazon. If you have any questions regarding this post or selling on Amazon, don't hesitate to leave a comment in the comments section.