Are you having difficulty applying for GTIN exemption on Amazon? Don't worry, I got your back.
Understanding unique identifiers and barcodes can be really frustrating for sellers. New sellers often get confused between different codes and identifiers while listing products on Amazon. GTIN (Global Trade Item Number) and UPC (Universal Product Code) are prime examples of it.
Getting a GTIN or UPC can be pretty expensive for some sellers if they are just starting out. However, Amazon allows an exemption for GTIN and UPC so sellers can continue selling their products without these identifiers. All you have to do is apply for an exemption request for your product from your Seller Central account to continue listing on Amazon. You might need assistance in order to apply for an exemption. That's why I am here. 
In this post, I will share a step-by-step guide for applying for a GTIN exemption on Amazon. You can use this guide to apply for other exemptions (like UPC, EAN, JAN, or ISBN) as well.
Let's get started.
What is a GTIN Number?
GTIN, developed by GS1, is a unique 14-digit number that is used to identify trade products, items, or services. It is also known as the product ID number. You can find the GTIN number next to the barcode on the product's packaging. GTIN is also used to find a product's information from a database that belongs to manufacturers, publishers, brands, collectors, etc.
Every item on Amazon should be listed with a GTIN number and the barcode unless a GTIN exemption is applied. 
When is a GTIN required on Amazon?
Generally, all products sold on Amazon require a GTIN. But it becomes necessary when you sell variants such as multiple colors and sizes. You must have a unique GTIN for each of your product variants.
For example, if you are selling a t-shirt that is available in green, red, and blue in your inventory, you must submit a unique GTIN and the color attribute for each variant.
However, there are a few exemptions for some categories, including:
Custom-made products
Used products
Bundles or sets of products that don't have their own GTINs
Products in specific categories, like books, videos, and music (such categories have their own identification systems)
Products that are not intended for resale (such as promotional items or giveaways)
Remember, if a product is exempt from having a GTIN on Amazon, it is not certain that the same rules apply to other eCommerce platforms. You can avoid providing GTIN, but you still have to comply with selling rules and regulations in order to sell those products.
Amazon's Requirements for GTIN Exemption
These are some scenarios and situations when you can apply for a GTIN Exemption:
Want to sell products, but your manufacturer, publisher, supplier, or brand didn't provide you a GTIN
You are the manufacturer of the product but don't have GTIN or barcodes
You have products parts to sell, but they don't have a GTIN (like mobile accessories or automotive parts)
You have bundled packs of multiple products
You have generic products that don't have any brand name
As an Amazon Seller, you can apply for a GTIN exemption if you relate to any of these situations.
How to apply for a GTIN Exemption on Amazon?
Follow these steps to apply for GTIN exemption on Amazon.
Step #1. You will find the GTIN exemption page on your Amazon Seller Central account. Click on this option and select the specific category of your product.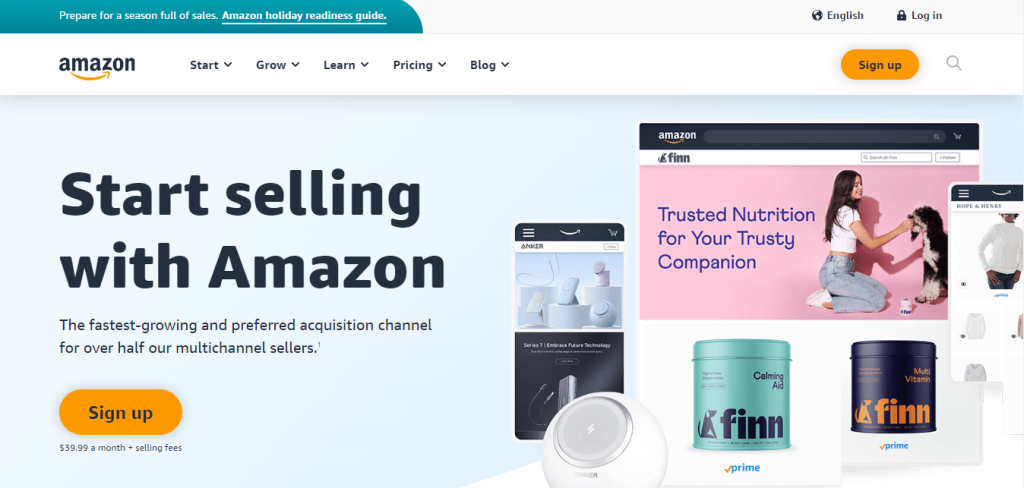 Step #2. Now, add the brand or publisher name under the Brand/Publisher option. If your product doesn't have a brand name or publisher or it is a bundled item, type Generic. You can add up to 10 exemptions at once. Just click on Add more categories and then, Add more brands to add new exemptions.
Step #3. Once you add the exemption(s), tap on the Check for Eligibility option. Within a few seconds, an Eligibility Summary for your exemptions will appear on your screen. In the Status report, a checkmark will show in front of your exemptions that indicate whether you are eligible or not. You won't be able to move forward if any of your exemptions are not eligible.
Step #4. If the status shows, you are eligible for exemptions, tap on the Continue to Submit Proof option to move forward.
Step #5. Now, you will be redirected to the Proof page, where you have to provide proof of your GTIN exemption. Upload photos showing all angles and sides of your product. Repeat the same process for all of your eligible exemptions.
Step #6. Finally, click on Submit Request to complete your exemption request.
Within 48 hours, you will receive an email regarding your request for approval. You can also check the status of your GTIN exemption request.
Conclusion
So this is all I got on the GTIN exemption on Amazon. If you are a beginner and don't know much about Amazon's unique identifiers or barcodes, you can apply for an exemption with proper image proof. However, you need to be eligible for your products for exemptions. If somehow you are not eligible for exemptions, you need to get GTIN or UPC from your manufacturer.
If they don't have these identifiers as well, you need to purchase GTIN and UPCs from legitimate sources like GS1. By having these identifiers, you will be able to sell your products globally, and it will also help you build your brand as well.
I hope this guide helps you apply for GTIN exemption. Let me know in the comments if this guide helped you do that.