Still, looking for ways to make money by selling on Amazon? Don't worry, I have got a few ideas for you.
Amazon is one of the biggest marketplaces in the world. Last year, the platform estimated more than $450 billion in revenue. Of all revenue, more than 55% was fueled by sales and third-party services.
Selling on Amazon marketplace is one of the stable sources to make money online. What if I tell you there is more than one way to sell on Amazon? But it is the truth, and I will help you find the best way of selling on Amazon.
In this post, I will list the best 9 ways to make money by selling on Amazon. You will also find multiple ways to earn money by working remotely from your home. 
Let's get started.
9+ Best Ways To Make Money Selling On Amazon (2023)
Here are some proven ways you can try to make money on Amazon.
1. Selling Private Label Products
Earn $40K to $250K per month
Selling private-label products is still the best and most profitable way to make money on Amazon. More than 67% of Amazon merchants are selling private-label products.
In a private label business, merchants source products from third-party manufacturers and sell them under their own label or brand name. Manufacturers have no rights over your brand or label. So you are free to decide your logo, design, packaging, and other stuff. This is why this method is also known as white labeling and brand creation.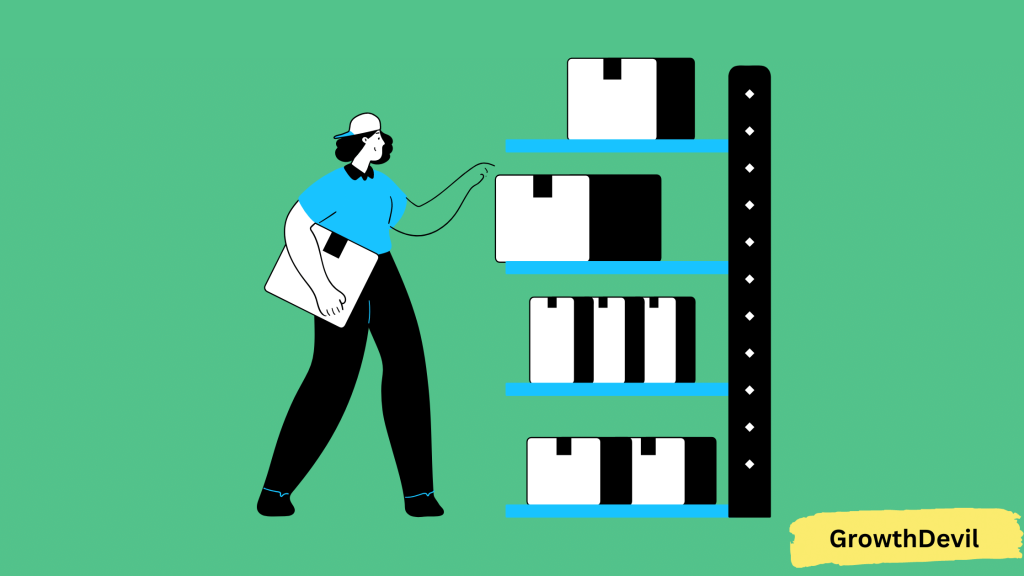 Building a private label business can take time and effort. But once you get recognition, your business will be established and create a decent revenue stream. The profit margin is higher as you have control over production and selling prices. If you are already running a physical store using a private label, you should definitely try selling your products on Amazon. It will give your brand exposure and global recognition. You can also apply for a brand registry with Amazon, they will protect your product from counterfeiters. So it is a win-win situation for private label sellers.
2. Publish Digital or Physical Books with KDP
Earn $40K per month or 70% royalties
Are you a full-time writer, or handle a team of writers? Publishing your creation is no longer a headache as Amazon offers its own self-publishing platform, KDP (Kindle Direct Publishing). KDP can be really profitable if you love to write drama, stories, and courses in your free time.
You can earn up to 70% royalties or make around 40K per month. All you have to do is publish your creation or something prolific writing in order to find success. Publishing one or two wildly famous books will do the trick, but you need to be consistent in order to get success. Though you can sell your books in digital format if you want, you can also print hard copies to sell them in physical stores.
KDP is just like Merch by Amazon. Unlike other publishing platforms, Amazon gives your full rights over your creation, eBooks, or paperbacks. Furthermore, you will be selling under a pre-made audience, so you don't have to worry about making marketing tactics.
3. Online Arbitrage
Earn $10K to $50K per month
The next way is to flip retail products on Amazon through online arbitrage. In online arbitrage, sellers purchase discounted items from local online or eCommerce stores and resell them on Amazon with a profit. However, Amazon doesn't have any policy for arbitrage, but it is still legal according to First Sale Doctrine. You have the right to resell products as long as you sell them in the original condition you have purchased them. 
When it comes to purchasing online, you will find limitless options. In online arbitrage, you are purchasing your whole inventory online for your store. So you are free to compare prices and the quality of products from different eCommerce stores. You can look for wholesale suppliers within your region from where you can purchase items in bulk at cut-rate prices. Then, you can resell those items after labeling your preferred pricing range.
4. Retail Arbitrage
Earn $7K to $15K per month
Retail arbitrage is almost the same as online arbitrage, but instead of buying from online retailers, you purchase products from physical and brick-and-mortar stores. Walmart, Sam's Club, and Target are some of the prime examples of it.
You can check out sales and exclusive deals to stock up on products in your inventory. And then you can resell those items at your listed pricing. Stocking up limited edition items can bring you a lot of profit if you wait for the right time to put them for sale in your store.
Retail arbitrage is less risky than online arbitrage as you can actually check the quality by yourself. So there are fewer chances of customers returning the products. However, earnings from this business might be lesser than online arbitrage.
5. Start a Dropshipping Business
Earn $3K to $15K per month
Dropshipping is one of the hottest business models in the current times. If you don't want to hold an inventory or take responsibility for order fulfillment, drop shipping can be your way to go. The investment is less than $1000, and you don't have to worry about packing, storing, shipping and returns as it will be taken care of by the dropshipping supplier.
In this model, you find a dropshipping supplier that will dropship that product for you. All you have to do is promote that product at your pricing range. When a customer places an order in your store, you pass it to your supplier and pay the base price and shipping charges. And then, the supplier packs the order and delivers it to the customer's doorstep. In this whole process, you act as a middleman and keep the profit. To calculate the profit margin, subtract the purchase price and shipping charges from the selling price.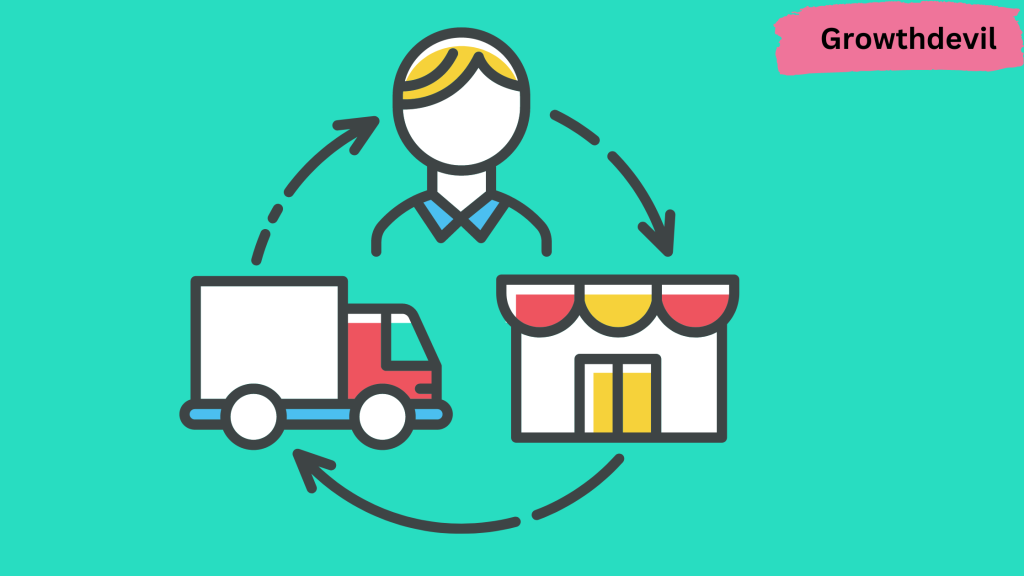 In the dropshipping business model, the main goal is to find a trusted supplier that offers quality products at a lower price. An ideal supplier must deliver their products within the given timeframe. Check out our "how to find a dropshipping supplier" guide to find a reliable supplier for your dropshipping business.
6. Amazon Handmade
Earn $5K to $25K per month
Amazon Handmade is an exclusive artisan-only program for creators and artistic-type sellers who like to sell handcrafted items on Amazon. If you are an artist, you can register on Amazon Handmade for free of cost. After registration, you need to wait for approval from the Amazon team. Once you are approved, you can list your handmade goods and earn thousands of dollars without much effort.
Another advantage of selling on Amazon Handmade is that you get access to a private community of shoppers and sellers from all around the world. Here will also get an established customer base who only likes to deal in handmade items. So you don't have to roam around social pages marketing your products in order to generate sales.
The program works similarly to Etsy. Both platforms offer ways to attain thousands of potential customers. Though Amazon doesn't charge an upfront cost for listing handmade products, it will deduct 15% referral fees on each successful sale. In return, you will get decent support and exposure from Amazon.
7. Sell Wholesale
Earn $2K to $8K
Selling wholesale on Amazon is a similar process to the private label. But it involves bulk purchasing of products and selling in bundles using FBA service. The main differences between private labels and selling wholesale are branding and manufacturing. In a private label business, you take responsibility for manufacturing as you are selling products under your brand name. But in a wholesale business, you sell products under other brand names, so you don't have to worry about branding and manufacturing. 
Remember that selling wholesale on Amazon is much more competitive than the private label, as people might find similar products at great deals. So there are chances you will be sharing the Buy Box with other merchants. In this business model, the profit margin can be extremely low as sellers constantly change prices to maintain their ranking and exposure. The trick is to find wholesale products at the lowest rate possible. 
Before starting a wholesale business on Amazon, you need a resale certificate, wholesale license, and sales permit. It can be a time-consuming process as you need to find a low-competitive but high-demand product to sell on Amazon.
8. Merch on Demand (Merch by Amazon)
Earn up to 37% royalties or $100K per year
Merch on Demand (previously known as Merch by Amazon) works just like drop shipping, but this is Amazon's premium business model, so you don't have to rely on third-party suppliers. In fact, you don't even need an investment to start your business. Merch on Demand supports artisans and creative designers. So if you have an artistic mind, you can register for this program without any cost. However, you need to submit a request for this program. It can take up to 1-2 weeks for approval. Once you are approved, you can start uploading your designs on white-label products.
Basically, Merch on Demand is a print-on-demand service by Amazon where you can upload your designs, one-liners, and punchlines on different products like shirts, hoodies, coffee mugs, hats, etc. Amazon will print your designs on those products, and you will promote them on your Amazon store. Whenever a sale is made, you earn up to 37% royalties. That means if a product is sold at $30, you will make around $9 to $11. The more sales you get, the more you earn royalties without spending a penny. 
9. Become an Amazon Influencer
Earn Up to 10% Commission on each Sale
Amazon Influencers program is a part of Amazon Associates, which is a portal of various affiliate programs for bloggers, content creators, and content marketers. Associates can monetize their content using these programs by promoting Amazon products through their content. Interested content creators can sign up for the program and pick relevant Amazon product links according to their niches for promotion. On every successful purchase made through your affiliate link, you get a fixed commission from Amazon.
Of all affiliate programs, the Amazon Influencer program is a little different. This program is for influencers and content creators on social media pages like Facebook, Instagram, and TikTok. Influencers can sign up for this program by providing details of their social media handle. If you get approved by the Amazon team, you can promote Amazon products through your social media posts or videos and earn thousands of dollars each month.
If you have a decent fan following on social media and your audience is pretty engaged with your content, you can find a relevant product that matches your content style and promote it to your audience. Selling through social media is much more convenient and easy as you can demonstrate exactly how a specific product works and how it can provide value to your audience.
Related Read:
Conclusion: How To Make Money Selling On Amazon (2023) 
So here are some of the best ways you make money by selling on Amazon. There are probably more ways to earn money, but these are the proven and legit ways to make a decent revenue stream.
You can also try Amazon Affiliate Marketing which can be a decent source to make money. In this method, you don't actually sell on Amazon. Instead, you can take part in the Amazon Affiliate Program and choose available products to promote via affiliate links on your blog, content, website, and article. Whenever your readers or visitors successfully purchase through your link, you receive a fixed commission in your seller account.
At last, it all depends on what method you are going to choose to sell on Amazon. So what is it going to be? Let me know in the comment section.