If you are thinking about becoming an online seller, beauty products are the best to start with. This category offers relatively smaller competition compared to some others such as Smartphones, books, etc. Also, there are many options for you as a seller. But where do you start?
Selling anything online requires research, planning, and market study. In this guide, we will discuss how to sell beauty products online. I will also talk about various ways you can sell and the platforms that are the best for it. So let's get going.
How To Sell Beauty Products Online (Step By Step)
Before you hit the road, there are certain things you need to get ready with. The products you want to sell, business name, legal permissions, and so on. Let's talk in detail:
1. Find the Products and Suppliers
The most crucial aspect is to find the right beauty product to sell. Remember that this category is associated with fashion and personal care so people will be very picky while shopping for these items. So always look for a trendy and quality product to sell.
Also, you need a product that is rather easy to sell yet offers a decent profit margin. The best is to do thorough product research and analyze the top-selling products, past sales performance, price, and profit margin. There are several product research tools that can help you retrieve that data. On the basis of your research, pick a product with low competition and a good profit margin.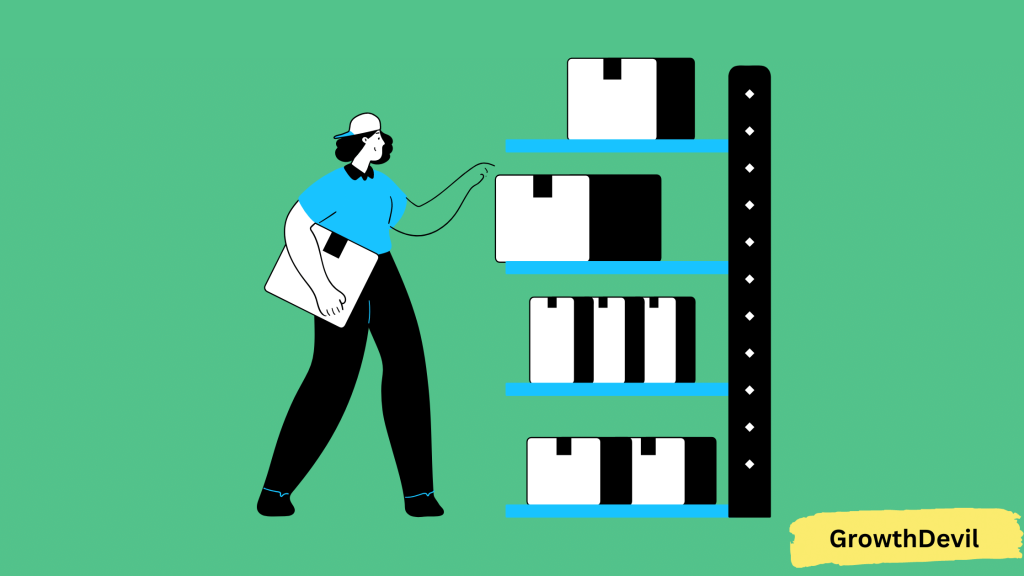 Next is to find a wholesale supplier for your products. Alibaba, China Brands, and Born pretty are some of the best suppliers of beauty products. But make sure you compare the product price and shipping cost before picking up a supplier. Also, it's a good idea to order a small sample and use the product yourself before ordering in bulk.
2. Choose The Platform To Sell
Once you have your product and supplier, you need to create your store to showcase your products. There are 2 ways of selling beauty products online.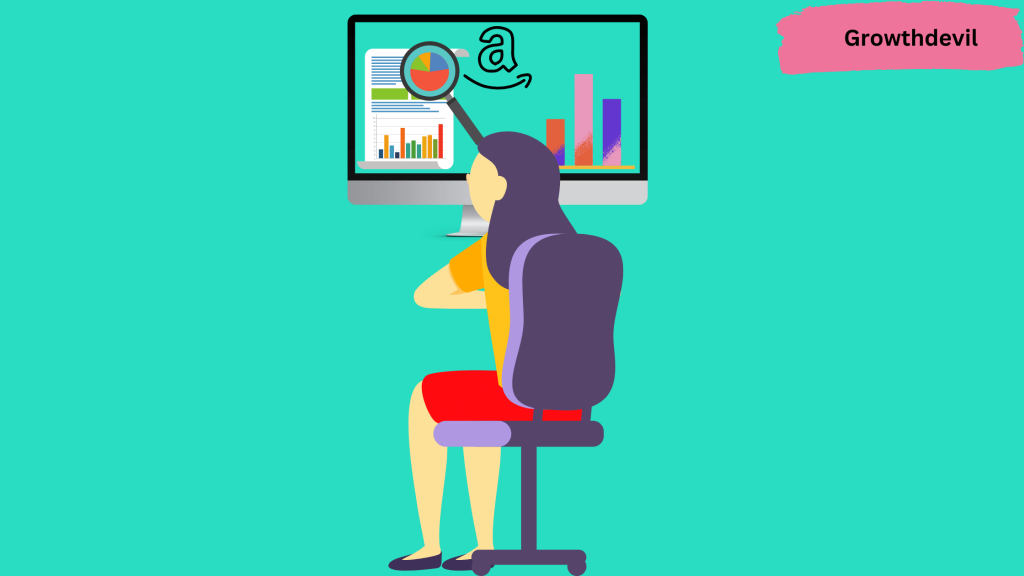 ✔ Create a storefront on an online marketplace
✔ Develop your own e-store (website) using a third-party e-commerce website.
Both of these practices have their own advantages and drawbacks. In simple words, if you are looking to build a business of beauty products, you are better off with your own online store. Selling on an online marketplace is not a bad idea as well but the level of competition is very high so you might struggle to make a profit in your initial days. On the other hand, you get better exposure on marketplaces compared to an exclusive website.
Amazon and eBay are the biggest online marketplaces in the world. All you need to do is register yourself as a seller, create product listings, and you are good to go.
Setting up your own online store is a rather tricky process. You need to create your website, choose payment partners, add your products, arrange fulfillment, and so on. Shopify, Big Commerce, WordPress, and Woo Commerce are the top platforms that offer easy website-building features.
The choice ultimately depends on your personal preference. For beginners, it's better to sell on the marketplace and as you make progress, you can shit to your personal beauty products online store.
3. Legal Procedures
Before you start selling, there are several legal formalities you need to go through, depending on your location. Let's take a look:
✔ If you need legal permission to sell online in your country, you need to register your business name first.  Try to pick the one that is closely related to beauty products.
✔ Provide the necessary baking history and tax declaration details.
✔ If you are selling your own products, go through the necessary copyright, trademark, and patenting procedures to protect your idea and products.
✔ Ensure customer data privacy and Terms of Services to keep transparency. Your customers should feel comfortable using their banking details on your website.
4. Analyze The Expenses
Next is finance. The core reason for you stepping into this business is making money. So, it's a good idea to have an overhead cost of everything – Inventory, shipping, cost of selling (website, monthly subscription, fulfillment, and so on).
If you are going the marketplace route, Amazon is the best option for you. The company offers Individual and Professional seller plans depending on the number of items you sell every month. Also, with an FBA agreement, Amazon will store and ship your orders for you in exchange for a monthly FBA fee.
For creating a website, you need to do a little research and find out which platform is the cheapest and easier to build a website on. Currently, Shopify and Big Commerce are the top e-commerce platforms that offer easy drag-drop website builders to create professional websites.
5. List Your Products
Pick a catchy yet professional name for your website/storefront and start adding the products. Pay attention to the home page and make sure it tells everything about your business, products, and way of doing business.
Categorize the products well so they are easier to discover. Provide all the necessary information that will help customers to decide on the products. Use high-quality images that highlight the product clearly. Do some keyword research and find high-volume keywords for your product to add to your product listing. This will increase the chance for your products/store to get discovered in Google search or marketplace search results.
When it comes to pricing, you need to do a bit of market research. Check the competitors and product pricing history, and analyze your product cost and the profit that you have in sight. Based on all this data, set a competitive price for your products.  Based on the response you get, keep optimizing your product listings further. 
6. Start Advertising
Once you finish setting up your store, it's time to get the ball rolling. While you wait for your products to get discovered by the customers, you should create an advertising campaign for your business. Social media posts, beauty blogs, and fashion articles are a few examples of online advertising.
Most e-commerce websites these days provide decent advertising features where you can use social media to promote your products. For example, Shopify and other e-commerce stores allow you to market your products on your social media directly from your website page. Also, there are affiliate programs where you pay the associates to spread word of mouth about your store and products.
For beauty products, it's best to hire social media influencers to market your products. The audience is strongly connected to these influencers and is more likely to believe their word. 
Where to Sell Beauty Products Online?
It is easy to say sell online, but finding the right platform can be very difficult. When it comes to selling beauty products, you have to find a stable audience in order to generate income. Here are some online sales channels where you can sell your beauty products:
Online Store: eCommerce website is the first thing that comes to mind when someone thinks of selling something online. Creating a fully-optimized online store allows you to build a brand and establish a customer base. You will also have full control over your business processes so you can customize your website to increase shoppers' experience. There are hundreds of eCommerce platforms on the internet, from which you can select according to your affordability and business needs. Shopify, Wix, WooCommerce, BigCommerce, and Ecwid are a few great options for businesses and individuals.
Marketplaces: Online marketplaces are the best places to sell products online. Here you can find a large customer base who likes to purchase products from their favorite retailers. It also allows sellers to compare prices and features of their competitors' listings, so they can make necessary changes to provide better services. Amazon is one of the best places to start an online business. They also offer an FBA (fulfillment by Amazon) service that takes care of complete order fulfillment processes, giving you opportunities to earn passive income.
Multichannel Selling: With this method, you can list your beauty products on more than one sales channel at the same time. Selling on multiple sales channels allows you to tap into a loyal customer base of the specific platform. This is a great way to increase brand awareness among different marketplaces and customer bases.
Social Media: Engagement on social media platforms is skyrocketing these days. Apart from entertainment, it has also become people's favorite place for shopping. You can also use the power of social media marketing to sell products. Find micro and macro influencers to collaborate with and sell your products to their engaged followers.
Related Read:
Want To Sell Beauty Products Online? Things To Remember
The beauty industry is expected to reach $715 billion by the end of 2025. This is the perfect time to catch the train and take a piece of the pie. But, just like any other start-up business. It takes some deep market research, product analysis, and business strategies in order to succeed. As I mentioned in the beginning, beauty products are a bit personal to people so they won't be compromising on quality, even though they have to pay a little more.
Are you ready to sell beauty products online? Here are some quick tips for you:
Consider using a Product research tool to find the best products to sell. If you choose to sell on Amazon, use a seller toolkit to automate your entire search and business operations.

As a beginner, I would suggest you start selling on Amazon under an Individual seller plan and FBA agreement. Make sure you go through all the expense details before you make a decision.

Shopify is by far the best option for you if you are looking to build your own exclusive store.