Are you looking forward to selling books on Amazon? Well, it can be a smart choice to create a fine income stream without investing a lot of money.
There is no need to introduce Amazon as it is the world's largest online retailer. Here you can sell millions of products to make six or seven figures per month. The company initially started as an online bookstore, and selling books on the platform is still considered a profitable niche.
Whether you are a bookseller or author or want to get rid of your old books from your shelves, you can easily create your store on Amazon and sell your books at your own prices. If you are thinking about selling books on Amazon, you might need a helping hand to get started. This is exactly what I am going to cover in this post so you can quickly start earning money without making much effort.
Why Sell Books on Amazon?
Here are some reasons why selling books on Amazon can be a great option for independent sellers:
Large customer base: Amazon is one of the largest online marketplaces in the world, with millions of potential customers browsing the site every day. By listing your books on Amazon, you can reach a wide audience that might not have found your products otherwise.
Fulfillment services: Amazon offers a range of fulfillment services, including storage, packing, and shipping. This can save you time and money, as well as provide customers with fast, reliable shipping options.
Advertising tools: Amazon offers a suite of advertising tools that can help you promote your books and reach even more customers. These tools include sponsored product ads, display ads, and video ads.
Easy to use: Amazon's platform is designed to be user-friendly and easy to navigate, even for sellers who are new to the site. You can set up an account and start selling within minutes.
Competitive fees: Amazon charges fees for selling on their platform, but these fees are generally competitive with other online marketplaces. Plus, you only pay fees when you make a sale, so there's no upfront cost to get started.
Types of Books to Sell on Amazon In 2023
You can sell many types of popular and common books, such as paperbacks, hardcovers, ebooks, or collectibles, on Amazon. Whether you are listing or selling books from your physical store or want to get rid of non-fiction or children's books, you can sell them all on Amazon to earn extra income.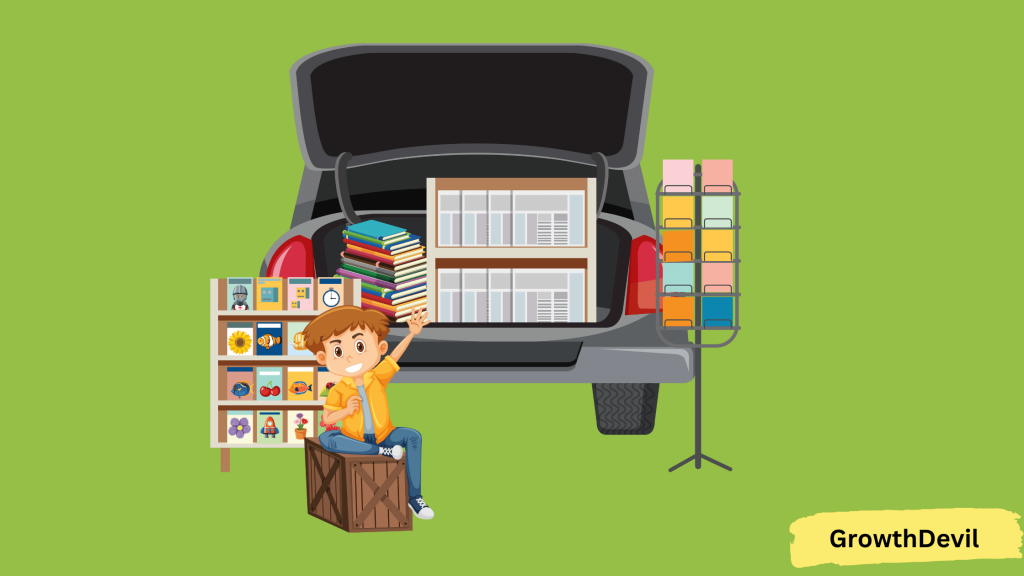 Remember that other competitors might be selling those books already, so you have to be very strategic while listing. Make sure to do your competitor research so that you can keep your book prices competitive. You can also browse the best seller categories to find the trending books to list on your Amazon store.
Here are some popular types of books you can sell on Amazon.
New Books
Some readers are fond of reading new books, so it can be a great opportunity to sell new books on your Amazon store. You can source new books from publishers, distributors, and wholesalers. Selling new books can be a bit of a gamble as sales might go incredibly high or disappointingly low so avoid purchasing new books in bulk.
Used Books
Selling used, or second-hand books can be profitable as they are much easier to find in local stores at a low cost. You can also sell those books that you used to read but are no longer in your use. You can also check out local library sales and online marketplace to find second-hand books to resell on your Amazon store.
Textbooks
If you have a lot of college or school textbooks on your shelf and they are in good condition, you also list them on your product page. Make sure to add the accurate condition of the books while listing them. It can make you a huge profit during seasonal sales or the start of new sessions in colleges.
Rare or Collectibles
Rare and antique books have their own niche in the online market. Bookworms and literature lovers like to expand their collections by collecting limited edition books on their shelves. You can directly sell the first edition prints of rare books on Amazon or list those books under niche selling websites that cater to unique and collectibles.
eBooks
If you are an instructor or teacher, you can sell your own eBooks online to reach a global audience. You can publish your eBooks with KDP (Kindle Direct Publishing), which gives you full control over your product rights. KDP also allows you to earn royalties, set prices, and make changes anytime.
Books without ISBN
An ISBN (International Standard Book Number) is a registration code that you can find on the barcode or inside the dust jacket. Your books might not have an ISBN if they were printed before 1970. In that case, you can make an exemption, but you still have to list the author and publication date along with the book details and conditions.
How to Sell Books on Amazon?
Follow these steps to sell books on Amazon.
Step 1. Decide the Type of Books You Want to Sell
You can sell books under a specific publisher or list different types of books.
You can create an inventory by sourcing different types of books from:
Wholesale: Purchase different textbooks or new books in bulk from online wholesalers at much lower prices than physical stores. And list those books at competitive prices to create a decent revenue stream.
Local Stores: You can purchase old and used books from local book vendors or library sales at reasonable prices.
Auctions: Look for auctions, farm sales, or estate sales to find collectibles and rare books for your inventory.
After creating an inventory of mixed books, you can evaluate the book prices for your store according to their conditions and demand. Make sure to read the category-specific guidelines for selling new and used books on Amazon.
Step 2. Create an Amazon Seller account
After sourcing the books for your store, the first thing you need to do is register yourself as an Amazon seller. To create an Amazon seller account, you need to enter the following information: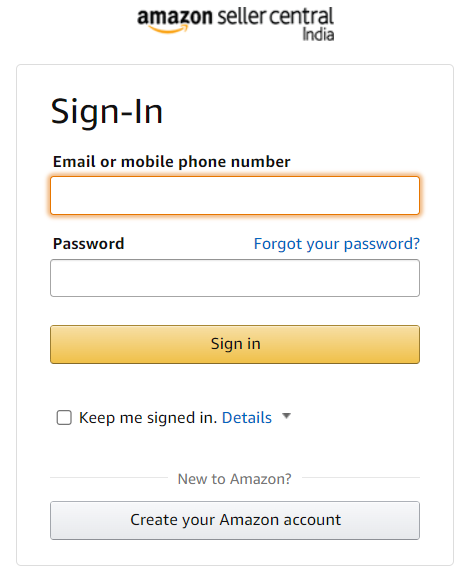 Your email address
Active bank account number
Credit card details
Tax information
Government-issued ID
Phone number
You will also need to choose a subscription plan for selling on Amazon. Currently, there are two options available for the sellers:
Individual Plan: It is a pay-as-you-go plan that offers access to basic management tools and listing options. With this plan, you will be able to sell 40 or fewer items each month at $0.99 per sold item. Consider choosing the individual plan if you have fewer items in your inventory.
Professional Plan: The Professional plan is the best option for experienced sellers. It gives you access to advanced listing options and selling tools at a monthly subscription fee of $39.99. Unlike the Individual plan, you can sell unlimited products without paying a per-item fee.
After picking a plan for your Amazon Seller account, consider using the Profit Calculator to estimate your profit and sales margin.
Step 3. Choose a Fulfillment Method
After successfully creating your Amazon Seller account, you need to select a fulfillment method to fulfill customers' orders. 
Amazon offers two fulfillment methods to their seller:
MFN (Merchant Fulfilled Network): MFN is the terminology for Amazon's FBM program (Fulfillment by Merchant). In this fulfillment method, sellers list their products on Amazon, but they also take full responsibility for inventory, storage, packaging, and shipping.
FBA (Fulfillment by Amazon): In this method, Amazon takes full responsibility for your order fulfillment. All you have to do is ship the items to a fulfillment center of Amazon, and their associates will take care of storage, packaging, and shipping and also handle returns and customer service. Using the FBA method also gives a Prime badge to your listed items on your Amazon store. However, you need to pay an additional fulfillment fee according to your product sizes and units.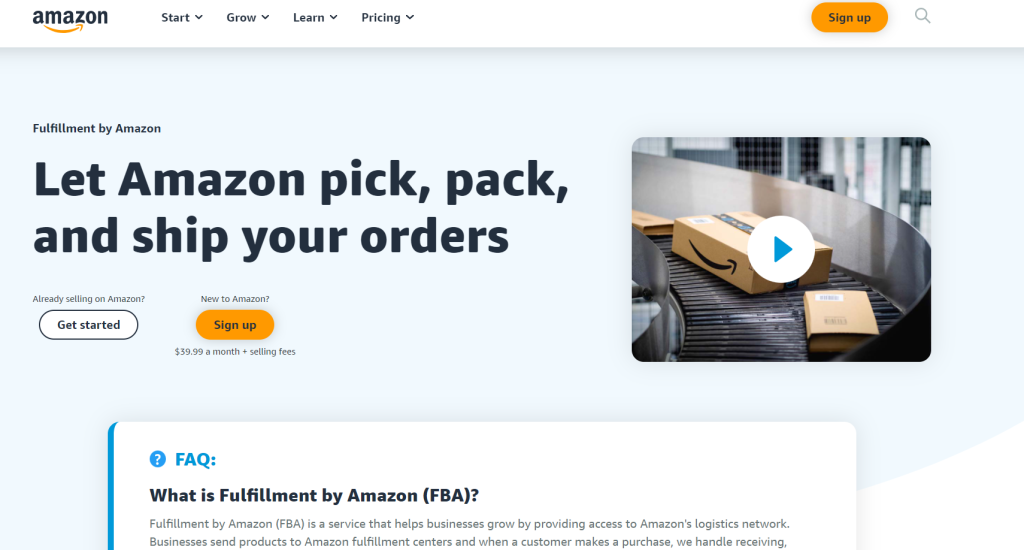 Step 4. Set the Pricing
While setting the prices of your books, consider the condition and their type. If you are going to sell trending books, monitor the prices of the same books that other booksellers are selling so you can adjust the prices without compromising your profits. However, you can change the prices any time you want.
Keep your shipping and packing costs in mind while setting the prices.
Step 5. Create a Listing
You can easily create a product listing on Amazon from the product page and list the titles of your books accordingly. Let's see how you can list your books on Amazon:
On the product page, type the ISBN code of your book into the search bar. Enter the book title manually if it doesn't have an ISBN.
Once you find a product page for your book, tap on the "Sell on Amazon" option.
If you have an SKU (Stock Keeping Unit) number, enter it in the relevant place. If you don't have one, leave it blank because Amazon will generate it for you.
Match the prices with similar books and select the most competitive price or go with your own prices.
Enter how many units you have in your inventory. There are no limitations, and the default option is one unit per listing.
Select the condition of your books or describe it specifically. It is crucial for you to be honest with the book quality.
Finally, select the fulfillment method you have chosen.
This is how you can list your books on Amazon. Once you have listed all your books in the relevant category and product page, wait for the orders to come.
Step 6. Market or Promote Your Books
Marketing your products is a crucial factor while selling on Amazon. Remember, Amazon is a huge marketplace with unimaginable competition. So it is possible your product might get lost in this sea in this heat of competition if you don't make further strategies. Marketing your books or other products can ease up your headaches if you want to show your products at the top of the product pages.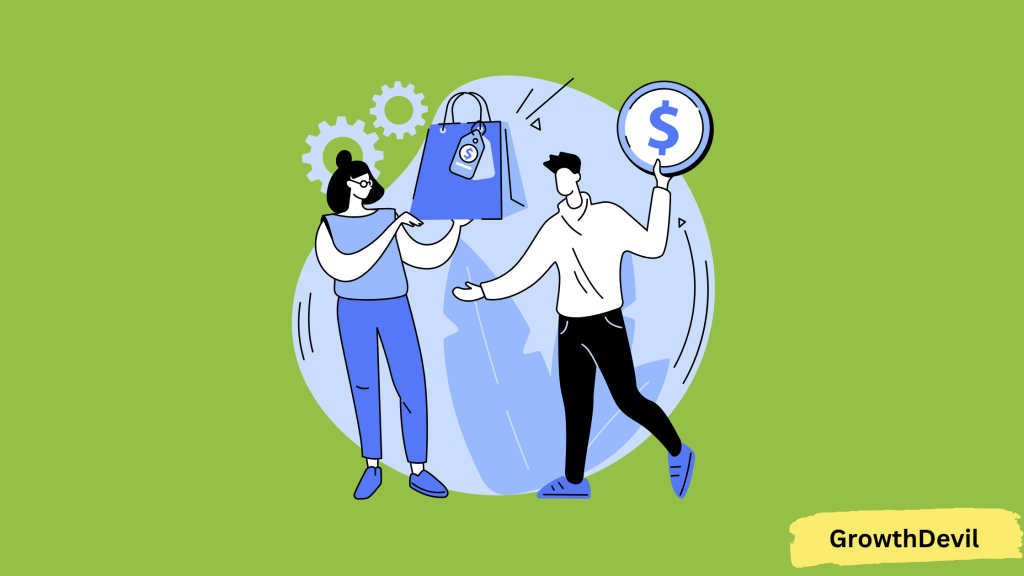 You can follow some proven strategies to market your books:
Use Amazon Tools to Promote Your Products: If you want to grow your business, you can try various Amazon Advertising tools such as PPC campaigns to market your products. You can also check out the Amazon Seller University to access free training videos on selling, promoting, and advertising products.
Use Kindle Direct Publishing: If you are a verified author or instructor, you can not only publish your online content and eBooks on Amazon but also promote your own books without any additional cost.
Promote on Social Media: Social media is the best place to promote your books as you can target an interested audience without paying any marketing fees. You can even create a social page of the Amazon store where you can feature your books and links to the product pages.
Step 7. Ship Your Books
There is one thing left that you need to take care of before selling your Books on Amazon. Once you start getting orders, prepare them for packing and shipping the books to the customer's doorstep.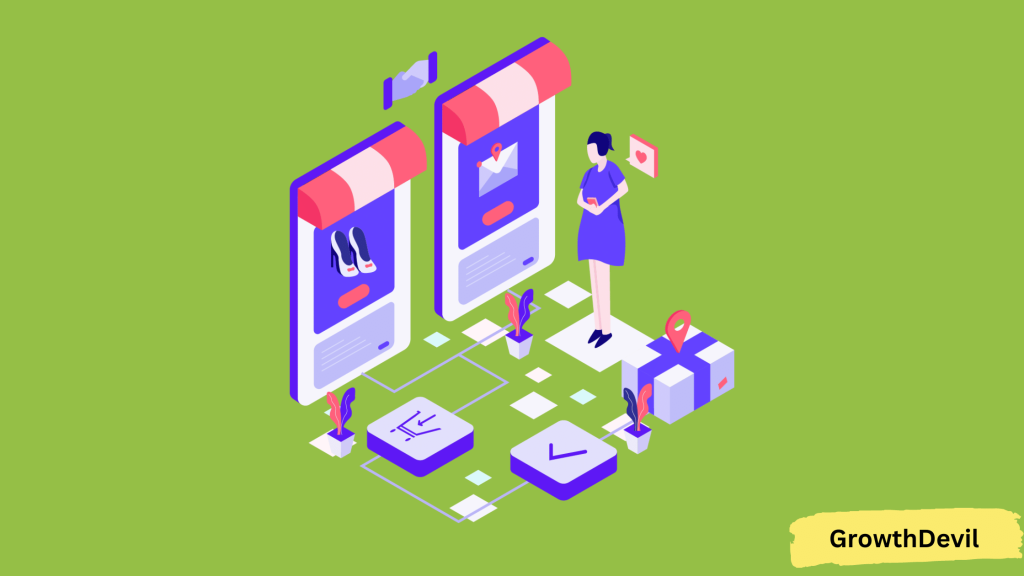 You need to get the packing slips ready to be printed on the packaging. You can generate the shipment label and packing slips using the print dialog box. Send the package to the carrier so they can ship it to the customer.
However, you don't have to worry about this step if you have chosen the FBA fulfillment method.
Is Selling Books on Amazon Profitable?
In this modern technology, the culture of reading books is slowly disappearing as everything is available on the internet. Thanks to various genres and thoughtful authors, people still love buying books. However, it would be best if you do a lot of research before selecting a range of books for selling. Like, you can consider selling a set of college books at a discounted price or limited-edition books that can hardly be found on the internet or anywhere.
Here are a few benefits you can enjoy selling books on Amazon:
No need to carry a large inventory or pay a storage fee, you can store books on your shelves.
Selling used, or old books from your own collections can be profitable without investment risk.
You can sell books in various categories.
You can use the in-house FBA service to fulfill your orders – no need to find your own resources to ship books.
You can set your own prices.
Easy weekly payouts
Conclusion: How To Sell Books On Amazon (2023)
Now you got all the information on selling books on Amazon, it is up to you what type of books you are going to sell. Selling books on Amazon can be as profitable as other products. Once you get enough exposure to your store, you can grow your business and sales and launch new ebooks, services, or products.
If you have any tips or ideas in mind, please share them in the comments section below.
FAQs
How much does it cost to sell books on Amazon?
There are two pricing options available to sell books on Amazon. You can either pay per sale or pay monthly fees to sell your books on Amazon. The referral fee on books is 15%+$1.80 closing fee. If you're selling collectible books, then just pay a flat 15% referral fee. If you're using Amazon FBA services, you will also have to pay for its subscription.
How many types of books can I sell on Amazon?
You are allowed to sell used books, new books, comic books, collectible books, and different varieties of books depending on the genre. If there is no ISBN on your books, then you can also just use the titles of the book to sell your old books.
What are the best books to sell on Amazon?
Some of the best categories of books to sell on Amazon are self-help books, medical books, education books, business & money making books, spirituality & religion books, technology & computer books, and health & fitness books.
Will I need a license to sell books on Amazon?
You don't need any kind of license to sell books online or on Amazon. The reason behind this is that most sellers are selling consumer goods that do not require the approval of governments, so for that, you don't need a license.
Can I resell my books on Amazon?
Yes, you can easily resell your books on Amazon, but they must be in good condition in order to sell on the platform.