Are you looking for ways to sell on Amazon from Alibaba? Don't look further, I have got your back.
Amazon is one of the biggest marketplaces in the world that offers hundreds of earning opportunities. Selling products is one of the most common ways to make money on Amazon. Some private label sellers usually manufacture their own products, while others order a large quantity from local sellers from online websites or manufacturing facilities.
If you want to run a private label business on Amazon but don't want to manufacture products, you can try sourcing products from vendors that offer discounted items. And then, you can resell those products on Amazon under your own brand name.
Alibaba is a great place to find products at a cheap rate. You will also find hundreds of suppliers of the same products, so you can easily compare and choose the trusted ones to source your products.
If you don't know about Alibaba or how it works? I will share a step-by-step guide that will help you source products from Alibaba and how you can resell them on Amazon.
Let's get started.
What is Alibaba? Is It Legal To Sell On Amazon From Alibaba?
Headquartered in Hangzhou, China, Alibaba is a global B2B (Business to Business) eCommerce platform that connects sellers with suppliers and manufacturers from all over the world. Alibaba showcases millions of products on its platform, which makes it the best platform to source individual and wholesale products.
Unlike traditional eCommerce platforms like Amazon, where shoppers make usual purchases for personal use, Alibaba allows businesses and individuals to purchase products in bulk to resell on other eCommerce platforms or in a physical store.
Similarly, you can source local or branded products from Alibaba at discounted rates and resell them on Amazon. And Yes! It is perfectly legal. Suppliers and manufacturers on Alibaba are selling products to merchants from different eCommerce platforms and marketplaces, including Amazon.
Compared to other platforms, Alibaba offers products at a cut-rate price which is why sellers like to buy from here and resell those products on a different eCommerce platform at a high rate. You can also make a decent profit by selling on Amazon from Alibaba. But how are you going to do it? I will tell you in the next section.
How To Sell On Amazon From Alibaba In 2023 
Selling on Amazon from Alibaba is more challenging than you think. You can not just pick up a product and start selling it on Amazon. Your goal is to make a profit, so you need to find a product that is typically available on Amazon for three times higher than Alibaba's price. And also, it should be high demand and low competition. Then, you will be able to keep a profit since you are reselling the same product from a different website.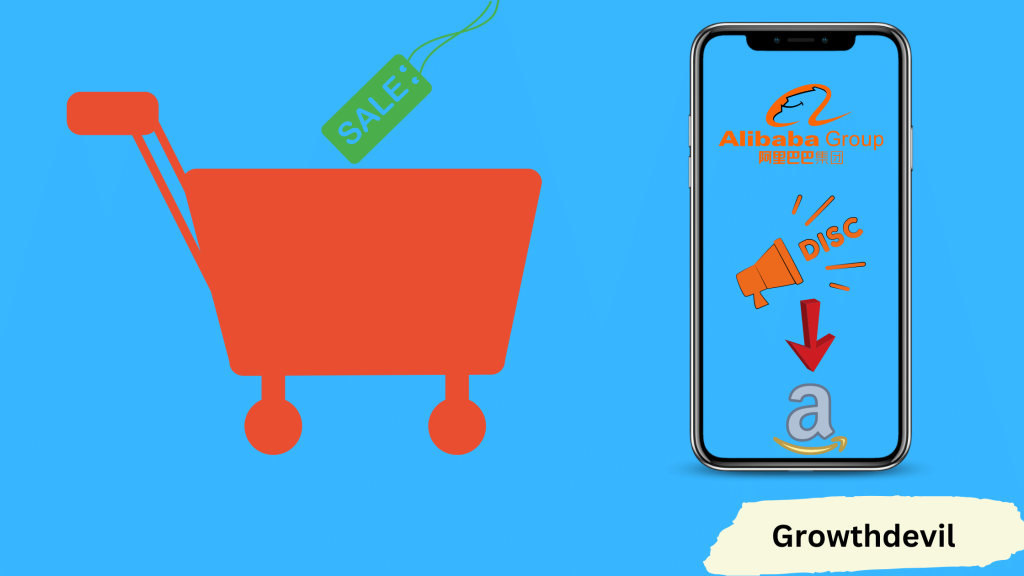 To do that, first, you have to source products from Alibaba.
Step 1. Do a Product Research
Product research should be your first priority in this whole process. Alibaba's product catalog is massive. Here you can find millions of products in hundreds of categories and subcategories. So finding a profitable product might take some time.
You can conduct manual product research, or you can take help from a product research tool like Helium 10. With the Helium 10 Chrome extension, you can easily find a winning product with overall search volumes and best-seller rank.
You can also find tons of product ideas on Alibaba if you want to sell private-label products. You can use advanced search filters to find the specific product you are looking for. Alibaba offers hundreds of varieties of similar products, such as different colors, sizes, prices, etc. So you can also prioritize your budget while setting up filters to purchase the one with the highest profit margin.
Step 2. Find a Reliable Supplier
Finding a supplier on Alibaba is the most crucial step for a seller. In fact, there are more than 150K suppliers with 60K experienced manufacturers. Then how finding a supplier could be a problem for Alibaba?
The problem is that many suppliers on the platform don't have a verification badge which is why you can't trust every other supplier you see. However, you can still find trusted suppliers by following a few steps.
Like Amazon, the results on Alibaba appear based on keyword research. Put your product name as the keyword and search for your product.
Thousands of results might appear on the results page. Scroll down and find your product. When you find it click on it.
As soon as you click on the product, hundreds of similar products will appear, along with their prices and suppliers. Don't select randomly without knowing about the supplier. Instead, use the Supplier Types filter on the left side and check the Verified Supplier & Trade Assurance option and search again.
As soon as you search again, your search results will be shortened to only a few numbers, and you will be left with a list of verified suppliers. On the right side of your supplier details, you will see a verification badge with response time, delivery rate, total transactions, quality control, etc.
Now you are free to check the list. Try to find a supplier with the nearest address. It will be easier to source products frequently.
Step 3. Contact the Supplier
After finding the supplier for your product, it is time to contact them. With every supplier information, you will find contact details and methods of communication. Instead of contacting one supplier, contact multiple suppliers at once and order samples from them. Language can be a barrier as most of the suppliers are from China. You can chat in texts if you find difficulty communicating via phone.
It is crucial to review the product's quality before listing it on Amazon for sale. With high-quality products in your possession, you will have happy and satisfied customers. And satisfied customers lead to positive reviews. They will also help you boost your store's exposure by suggesting your store to family and friends.
Before ordering products in bulk, check the business history of your supplier or manufacturer. Check the time of their business, business type, total transactions, address, return policy, certificates, etc. Once you are fully satisfied, only then place an order.
Step 4. Source Your Products
After contacting your supplier and reviewing sample products, it is time to source products for your inventory. You can negotiate your prices before settling down to the fixed price. Negotiation is a part of product sourcing, and it will also help you increase your profit margin. Don't forget to ask about MOQs (Minimum Order Quantities) because it is crucial for your supplier to meet your expectations. And you don't want to look for another supplier to complete your inventory.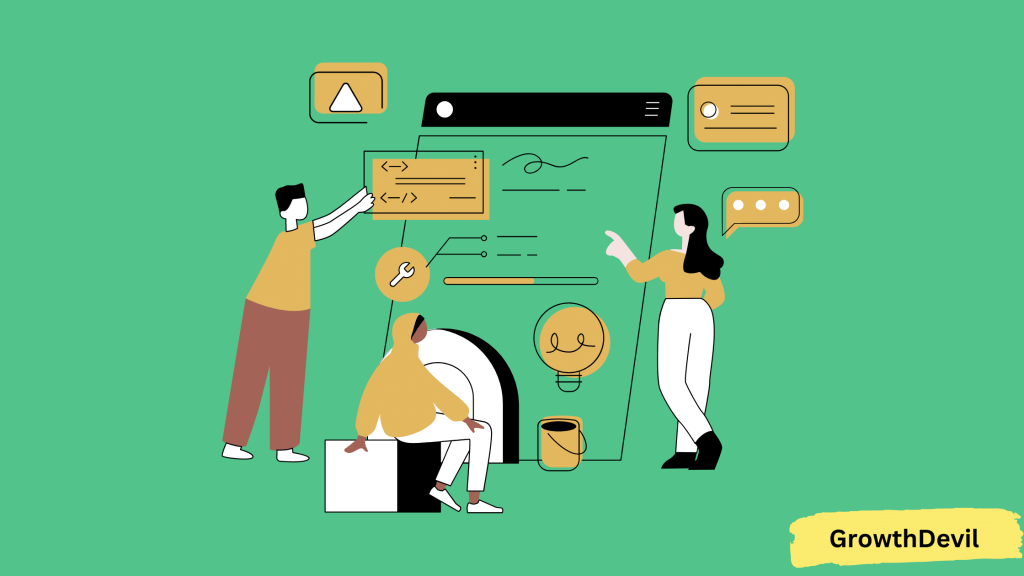 You can directly contact a supplier via phone to order your products. But if you are going to order multiple products from the same supplier, create an email by stuffing specific information and the number of units for each product. Since you are going to list those products on Amazon, you can also ask for additional information, such as:
High-quality images from every angle
Product specifications
EXW quotation
Manufacturing details
Ask if they offer branding options
Sample and trial orders
Cost of sample and shipping times
Once you have these details, you can easily list those products on Amazon without any headaches. If they offer branding options, you can add your own logo and sell those products under your brand name.
If you are a US-based seller and buying from Alibaba, you might have to pay sales tax according to the jurisdiction. However, you can avoid the sales tax if you have a resale certificate of the respective country or a federal EIN number. You can also apply for the Sales Tax Exemption program to avoid paying sales tax on Alibaba.
Step 5. Create a Listing on Amazon
Before you send the shipment of products to the Amazon fulfillment center, you need to create a listing for your product. Remember your listing should be on Amazon because if your product is not listed on Amazon, Amazon associates won't accept your shipment at the fulfillment center.
To create a product listing on Amazon, you must have an Amazon Seller Central account.
Assuming you have a Seller Central account on Amazon, let's see how you can create a new listing.
Open your Amazon Seller Central account and open the Inventory option from the main menu. And then click on Add a Product.
On the next page, click on "I am adding a product not sold on Amazon" and select the category for your product.
Next, enter the product information, including brand name, description, images, features, UPC, and other required information.
After adding all details, your listing will be created, and your products will be ready to sell on Amazon.
Note: If you don't have a UPC number or any other identifiers, you can request a GTIN Exemption to complete your product listing.
Step 6. Ship Your Products from your Alibaba Supplier to Amazon Fulfillment Center
After purchasing your inventory from your supplier, you need to ship your inventory to the FBA fulfillment center. Because if you want to sell on Amazon, you need to have an inventory in an Amazon warehouse from where Amazon associates can pack, label, and ship orders to customers' doorstep.
Luckily, Alibaba's suppliers are familiar with the fact that most of the buyers will purchase from them to sell on other eCommerce platforms, including Amazon. They will help your products shipped to the fulfillment centers or to your own warehouse. They will offer carriers like FedEx or DHL, so you can choose your preferred carrier to ship to the Amazon warehouse. Typically, they will add the shipping charges to your invoice.
All you have to do is choose your shipping method and make your inventory shipped to the Amazon warehouse, or if you're using FBM (Fulfillment by Merchant) method, you can mention your warehouse's address.
Step 7. Start Selling Products on Amazon
Once Amazon associates receive your shipment, your inventory will show on Amazon. Soon, you will start receiving orders. 
If you are using FBA, Amazon will take care of packing, shipping, handling returns, and customer service. You just have to pay an FBA fee to leverage these services from Amazon. Or, if you're using FBM, you will handle the complete order fulfillment. 
How Does Alibaba Handle Platform's Security Risks?
Alibaba employs comprehensive security measures, but fraudsters still find a way to sell counterfeit products. Some of them offer high-quality products, but they lower the quality when they receive bulk orders. That's why Alibaba's team tirelessly works to deal with such situations. Here are some aspects where Alibaba works to add an extra layer of security for buyers:
Supplier Badges
Every supplier on Alibaba has to go through a strict verification process before they list their products on the platform. These verifications have many levels that suppliers have to go through over time. Alibaba provides badges to suppliers based on the verification level they have cleared. Buyers can check their badges before purchasing anything from them.
Gold Suppliers
The "Gold" badge is the most superior badge on the platform. This badge indicates that the seller has gone through all verification levels and is a trusted supplier to start a business with. If you see a Gold badge on a supplier's page, you can confidently choose them as your business partner.
Contact the Supplier Option
"Contact the Supplier" is an exclusive feature of Alibaba that allows buyers to contact suppliers. With this feature, you can contact different sellers via phone and chat so you can discuss your business needs and terms. You can also negotiate or order samples to check the quality of their products. And don't hesitate to ask for visual proof of their business so you can ensure they are legitimately manufacturing products.
Trade Assurance
Trade Assurance is an order protection service of Alibaba that ensures buyers receive quality products and on-time delivery from the supplier. As a buyer, if you are not satisfied with the product quality or didn't receive the product within the given timeframe, you can request a refund within 30 days of purchase. Alibaba will investigate your case, and if the claims are correct, you will receive your refund within 5-7 business days.
Anti-fraud Programs
Alibaba has implemented dozens of anti-fraud programs and policies to deal with fraudsters on its platforms. Also, they quickly investigate every fraud case, so they can quickly cancel the license of the reported supplier. If you ever encounter any type of fraud, such as receiving a counterfeit product or being duped while transactions, you can file a report instantly on the platform.
Is it Safe to Buy From Alibaba?
Sourcing and purchasing products from Alibaba is very safe and secure for sellers—well! Not 100%. Despite being one of the biggest eCommerce companies and retailing on a large scale, Alibaba is a hub for scammers and fraudsters.
Not every supplier can be trusted on this platform, as there is a risk of you receiving counterfeit products. There are multiple cases of customers being stuck in a brawl of payment scams, fraudulent orders, fake merchandise, and many others. Sometimes suppliers provide high-quality samples to the merchants, but when they receive bulk orders, the suppliers send them low-quality products.
This is why it is necessary to find suppliers with good ratings and a verification badge so you can ensure you are doing business with a legit company. However, Alibaba also offers a buyer protection service known as Trade Assurance that protects your online orders from scammers. If you also receive counterfeit or low-quality products from a supplier, you will receive a 100% refund.
How to Mitigate the Risks of Purchasing from Alibaba?
As you know purchasing from Alibaba can be risky if you are going to resell on Amazon. However, if you are careful enough, you can mitigate the risk of being deceived by suppliers.
Always take a close look at the freight and import processes in detail
Before ordering a whole lot, order samples from the supplier to check the quality
You can order individual products anonymously before doing business with a supplier
Don't purchase branded products from Alibaba because there are chances it can be a replica, refurbished, or first copy
If you are sourcing toys or children's products, make sure they are CPC (Children's Product Certificate) certified. Otherwise, it will be considered illegal to resell those products
Before shipping FBA orders, inspect customs and conduct all the post-shipment duties according to the law.
Related Read:
Conclusion: How To Sell On Amazon From Alibaba (2023) 
Reselling is one of the hottest business models in the current times. Sellers are making thousands of dollars every month just by reselling cheap products at a higher profit margin. Most Amazon sellers purchase products from Alibaba and resell them on Amazon. The reason is that Alibaba is a great place to purchase items at a cut-rate price. Or, if you purchase on a much larger scale, you can get an additional discount after negotiating with Alibaba suppliers.
Reselling product on Amazon from Alibaba is a legal business. And thousands of sellers are using this method to make a decent profit. Using the guide mentioned above, you can also start selling on Amazon after purchasing from Alibaba. However, you need to be very careful while purchasing from Alibaba since there are many cases of fraud and scams already reported by buyers. Follow the proven tips that I have mentioned, and you will find a reliable supplier within no time.
I hope this article helps you with your purpose. If you have any doubts or questions, don't forget to leave a comment.