Are you wondering how to sell on Amazon without an in-house inventory? There are plenty of ways in the market that you might be unaware of.
The eCommerce industry is growing at a spectacular rate, and Amazon is one of the biggest of all. With hundreds of online stores building every day, Amazon is becoming a tough platform to start a business. Gathering resources and managing inventory can be a little overwhelming if you still want to start a business.
Luckily, there are some ways out there in the market that you can use to sell on Amazon without managing or owning an inventory.
In this post, I have listed the top 5 ways to sell on Amazon without inventory. I have also included benefits and possible drawbacks so you can decide which method suits your business well.
Let's get started.
Top 6+ Ways to Sell On Amazon Without Inventory
Here is a list of some of the best ways you can sell on Amazon without any inventory.
1. Dropshipping
Currently, dropshipping is one of the hottest business models used by millions of sellers around the world. It is a complete eCommerce method that you can try without maintaining any inventory in the true sense.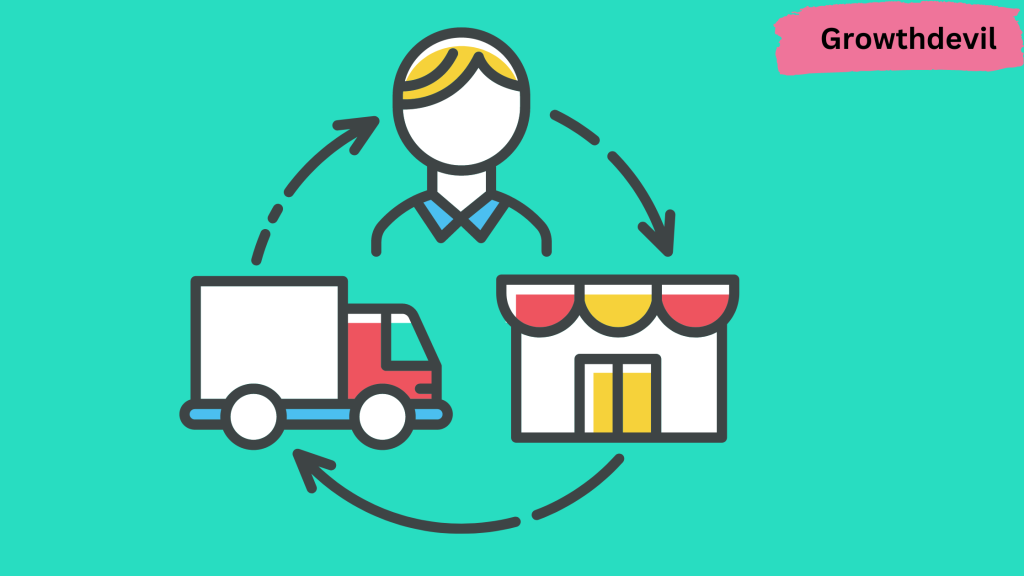 In the dropshipping business model, you can find a decent product to sell on Amazon, and then you can look for a third-party dropshipping supplier. When you find a verified dropshipping supplier for your business, contact them and discuss your business requirement. Here's what happens next:
Set a product price (more than the supplier's price + shipping cost)
Promote the product on your Amazon store
When a customer places an order, forward the order to the supplier after paying the supplier's listed price (shipping cost included)
The supplier delivers the product to your customer's doorstep.
You keep the profit which is calculated according to your store's price.
In this whole process, you act as a middleman, just forwarding orders to your supplier and keeping profit without even touching the item. Thousands of Amazon sellers are doing dropshipping business, and they don't have to maintain any inventory.
Benefits of Dropshipping on Amazon
Low capital investment
No need to handle shipping or storage
Multi-channel selling options
Options to sell internationally
Drawbacks
No control over the quality
No command over the supply chain
Low-profit margins
2. Sell Digital Products On Amazon
Selling digital products on Amazon is another best way to make money without any inventory. In fact, it is the only way of earning passive income at a high-profit margin. Anything that is digitally accessible can be sold on Amazon. Apart from selling one-on-one digital services, most digital products can be sold to customers without limitations. It shows that a little investment in product creation can open up a huge income portal.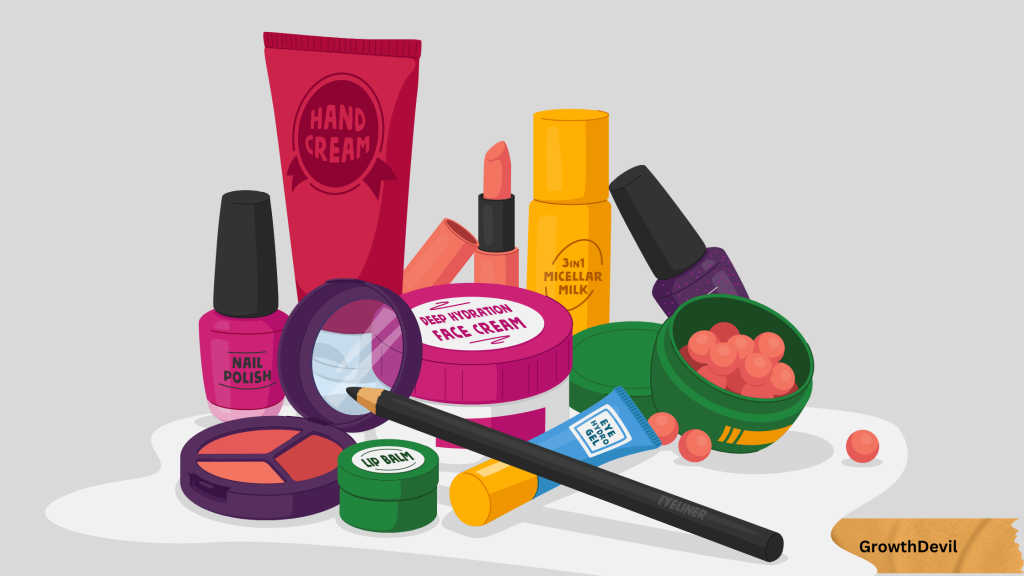 When you sell digital products on Amazon, you kind of sell your product private-label. That means Amazon will protect your copyright, and nobody will be able to sell digital copies of your products. There are a lot of possibilities you can find to sell digital products on Amazon. Here are some examples that you can try.
eBooks: If you are a writer or author who likes to write books for passion, you can create an eBook to sell on Amazon. All you have to do is sign up for Amazon Kindle Direct Publishing (KDP). It is a publishing house of Amazon, where you can self-publish your ebooks and earn upto 70% royalties. With KDP, you get 100% ownership over your content.
Music: If your niche belongs to the music industry, you can sell your music creation on Amazon. You can't directly upload your music on Amazon. You need to create an account on TuneCore, which is one of Amazon's digital partners. On TuneCore, you can upload your music, and soon it will be available for streaming on Amazon Music. Apart from Amazon, you can distribute your music on other music platforms as well.
Online Courses or Services: Are you a teacher, instructor, or tutor by profession? If yes, you can sell your online courses or training on Amazon. Whenever a student signs up for your course, you will get paid. All you have to do is create a course in digital format and list it on Amazon at your preferred pricing range. You can sell course bundles, weekly programs, online tuition, and so on.
Audiobooks: Amazon also allows publishing stories and podcasts through Audible. Like KDP, it is also a self-publishing platform that allows you to upload audiobooks. You just need a microphone to record your stories or podcasts to create an audiobook. You get paid royalties when someone streams, downloads, or purchases your audiobook from Audible.
Software or Online Games: Software developers can also sell their apps or software to earn thousands of dollars every month. Interested software developers can signup for Amazon Developer or Amazon Web Services and upload their files on the platform. An interested audience will purchase the software from your store. Regardless of what country your customers live in, they can access your product from anywhere.
Benefits of Selling Digital Products
Low capital investment (depends on what digital product you choose to sell)
Quick-set up and options to start selling products instantly
High-profit margins
Don't need to be actively involved in selling (passive income source)
Access to a global audience
Sell unlimited copies
Drawbacks
Possibly competitive environment
Duplicates and piracy concerns
No guarantee of sales or success
3. Merch On Demand
Merch on Demand (previously known as Merch by Amazon) is a print-on-demand service offered by Amazon. Graphic designers and digital creators can apply for this program for free. Using this program, you can upload your custom designs and artwork to your Amazon, and it will be printed by Amazon on your selected product. When a customer purchases your product, you earn royalties in return. In this process, you don't have to spend a single penny, and there is no need to hold any inventory.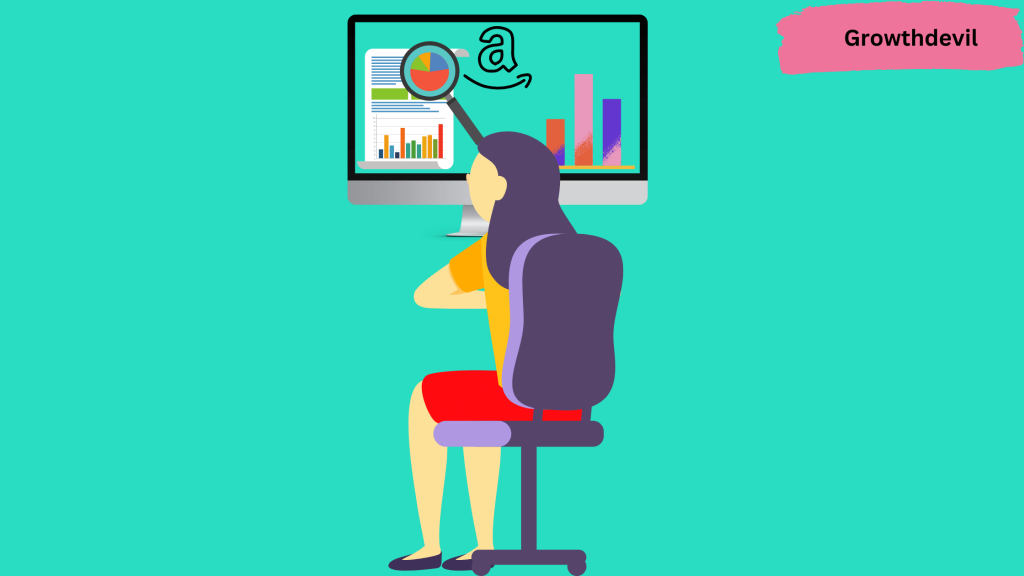 Merch on Demand is a creators-only community, so only sellers with designing skills can join. Other sellers can also try their luck, but unique content samples are of the essence since it is an invite-only platform. There are various white-label products available on this platform that you can choose to print your design. T-shirts, mugs, hoodies, hats, and phone cases are some popular products people choose to do business with.
If you're an artist or graphic designer, you can follow these steps to join Merch on Demand program.
Sign up as an Amazon seller on Merch on Demand
Request an invitation and fill in the application. Then wait for approval, as it can take days or weeks.
Once you are approved, select an available item for design.
Upload your artwork and print it on the item you have selected
Set up a price
List the product in your Amazon store
Once your product is listed, your work is done—just wait for orders to be placed. Whenever a customer buys that product, Amazon will print your design and deliver it to your customer's doorstep. In return, you will receive up to 37% royalties without handling production, inventory, or shipping—all of it with no upfront cost. You can list multiple products with different designs. The more product you have, the more earning opportunities you will get.
Benefits of Merch on Demand
No capital investment needed
Direct access to Amazon's established audience
Products are sold under the Prime badge
In-built mockup generator
Opportunities to grab a huge chunk of each sale without order fulfillment or inventory
Drawbacks
Limited product varieties
The invitation request needs to be approved to join
No cross-platform selling option
4. Fulfillment By Amazon
Fulfillment by Amazon (FBA) is a fulfillment service offered by Amazon to its sellers. The FBA service includes inventory storage, packing, shipping, handling returns, and customer service. By selling with FBA, you can save a lot of time and effort you make in managing your inventory. So when you use FBA as a fulfillment service, you are not actually holding an inventory.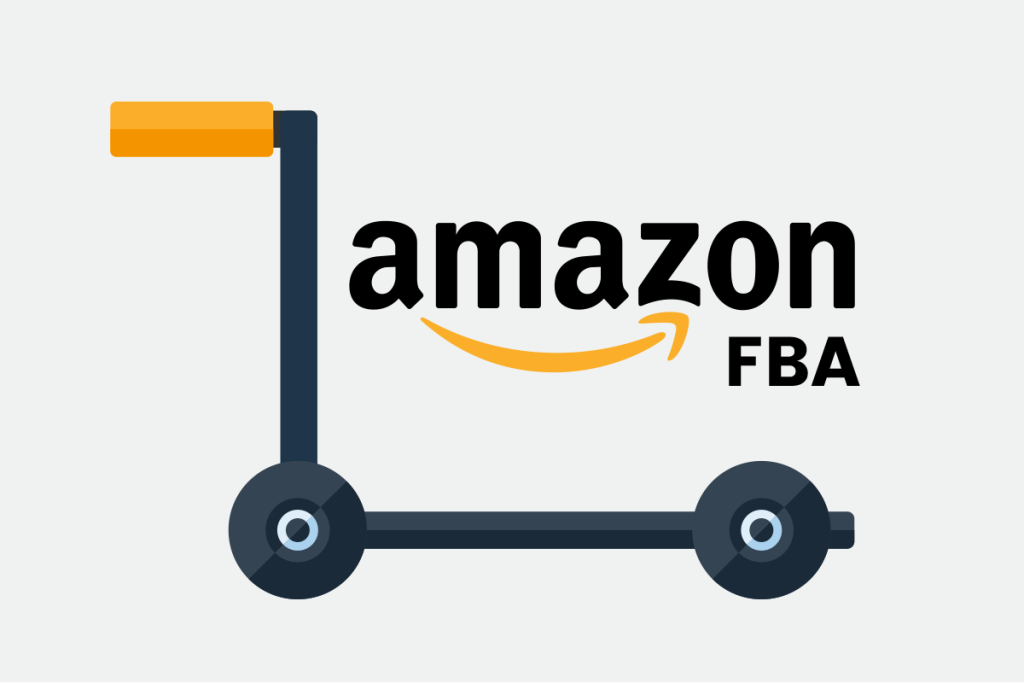 Only registered sellers on Amazon can use the FBA program. Once you sign up for this program, all you need to do is dispatch your whole inventory to the nearest Amazon fulfillment center. Once Amazon associates confirm your inventory at the fulfillment center, you can sit back and track the orders placed by your customers. You don't have to worry about your inventory until it needs replenishment. Just stock your inventory again when it's needed and run a full-time business without needing it to manage regularly.
Here's what an FBA process looks like:
The sellers source the products they want to sell on Amazon.
You create a shipment on Amazon to send your inventory to Amazon Fulfillment Center
Amazon associates receive your inventory at the fulfillment center and store it.
When a customer places an order, Amazon associates pack it and deliver it to your customer.
To use the FBA service on Amazon, you have to pay an FBA fulfillment fee. The FBA fees depend on your product's weight and dimensions. Usually, it is 15% of the product's cost plus $3 to handle shipping and other services. However, it can vary according to your product type.
Benefits of Fulfillment by Amazon
Amazon takes care of your inventory and shipping
No need to handle storage or order management
24/7 customer service to your customers
Your product will be eligible for the Prime badge
Two-day fast shipping options
Drawbacks
An aged inventory surcharge can occur in case of slow-moving inventory or long-term storage
FBA fees can be a bit expensive for newbie sellers
5. Third-Party Logistics (3PL)
If Amazon's FBA doesn't fit your business or it is too expensive for you, consider seeking third-party logistics. A Third-party logistics is a provider or service that offers eCommerce assistance to manage inventory and order fulfillment. The 3PL is just managed like FBA, and you receive all the same fulfillment services but at an affordable cost.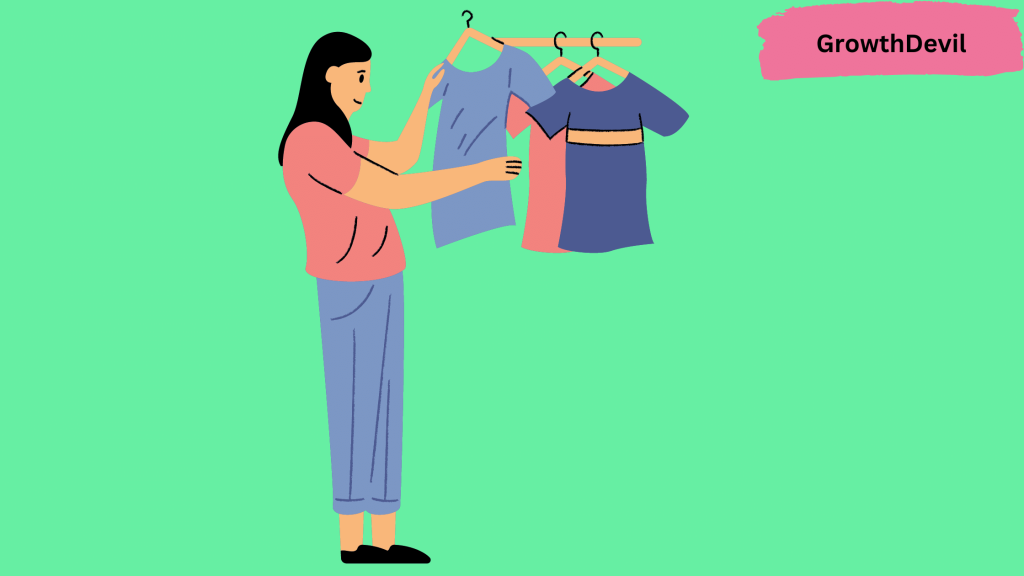 Many private label sellers choose FBM (Fulfillment by Merchant) method to complete order fulfillment. Most of them use 3PL to outsource order management so they can have more transparency over their order management. But still, they don't have to necessarily manage inventory to run their business unless it needs replenishment.
Here's what a third-party logistics provider offers:
Warehouse storage and inventory management
Receiving shipment and packing
Inventory inspection
Shipping solutions (LTL and FTL)
Reverse logistics
Sometimes using 3PL can be a lot more expensive than FBA since not all offer global shipping options. They will charge you more to forward your shipping to a freight carrier. In that case, FBA would be the right option to choose, as Amazon has a much larger logistics network than any 3PL service.
Benefits of Third-party Logistics
Faster shipping times
Transparency of your supply chain
Low-cost order management
Scalable business growth
Work with experienced logistics partners
Increased shipping volumes
Drawbacks
Less control over product distribution
Outsourcing 3PL can be expensive
There is always a risk of errors with 3PL
6. Become an Amazon Influencer
You can become an Amazon Influencer if you want to make money without owning an inventory or dealing with third-party sources. It is one of the parts of the Amazon Affiliate Program, from where affiliates, content creators, publishers, and bloggers can earn commissions through promotions. In this section, affiliates can find affiliate links to Amazon products with lucrative commissions. For every successful sale, affiliates can earn a decent chunk of the total price.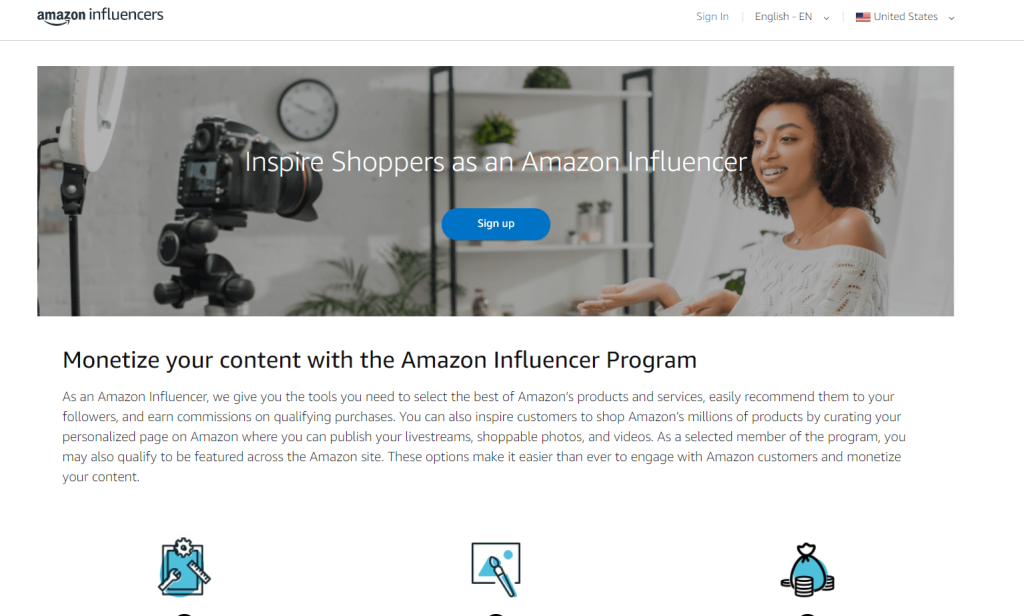 However, the earning process of the Amazon Influencer program is quite different from other affiliate programs. It is an exclusive program for social media creators from Facebook, YouTube, Instagram, and TikTok. Influencers with decent fan-following and engaging audiences can promote Amazon products through their content. They can link the affiliate URLs in the description or their bio section so their audience can make purchases through the links.
If you are a social media content creator with almost 20K subscribers or followers, you can sign up for Amazon Influencers program by following these steps:
Create a new Amazon account (or use an existing account)
Sign up for the Amazon Influencer Program
Create your online store and link your social media account(s)
Pick products from the program and list them in your store
Copy the product URLs and promote them through your content
The success rate Amazon Influencer program is pretty high because buyers can see the products in action and how they can benefit them in real life. But your success with this program depends on the engagement rate and relevancy of products. Even if you have thousands of followers on your social media account but the product you promote doesn't match your content style, you will not be able to make that much money. So choose a product that matches your style. The commission might be low in percentage, but your sales will be in flow.
Benefits of Amazon Influencer
No investment needed
No need to carry an inventory
Thousands of Amazon products to promote
Amazon Bounty program to promote paid membership
No limits on picking products
Drawbacks
Payments take some time to process
Lots of categories have low-commissioned products
No PayPal option to receive commission
Related Read:
Final Verdict: How To Sell On Amazon Without Inventory
If you are a beginner and thinking about starting a business on Amazon, these ways will help you choose the right path to sell without any inventory. This list will also help existing sellers by showing them ways to start their next venture on Amazon. After all, Amazon offers limitless opportunities to make money online.
If you have any queries regarding this post or selling on Amazon, leave a comment in the comments section.