Having difficulty shipping your FBA products to Amazon? Don't look further because I have got your back.
After doing lots of research to find the perfect product to sell on Amazon, you might be thinking of fulfilling orders through FBA (Fulfillment by Amazon). FBA handles your complete order fulfillment, from packing and shipping to customers and even handling returns. But it all happens from Amazon fulfillment centers.
So once you have sourced products for selling, you need to create a shipment of your inventory to send to the Amazon warehouses. Well, Amazon allows you to create FBA shipments directly from your Seller Central account. But you might need a helping hand in creating shipments for shipping to Amazon fulfillment centers, which is what I am going to do.
In this post, I will share a step-by-step guide on "how to ship FBA to Amazon" for FBA sellers. By following this guide, you can easily create a new shipment or replenish your inventory for Amazon fulfillment centers. 
Let's get started.
How to Ship FBA to Amazon?
Whether you are sending your shipments to Amazon for the first time or replenishing your inventory, you can follow these steps to prepare easily, review, and ship your shipment.
Step 1. Make a Shipping Plan
Before sending your product shipment to Amazon, the first thing you do is make a shipping plan which includes: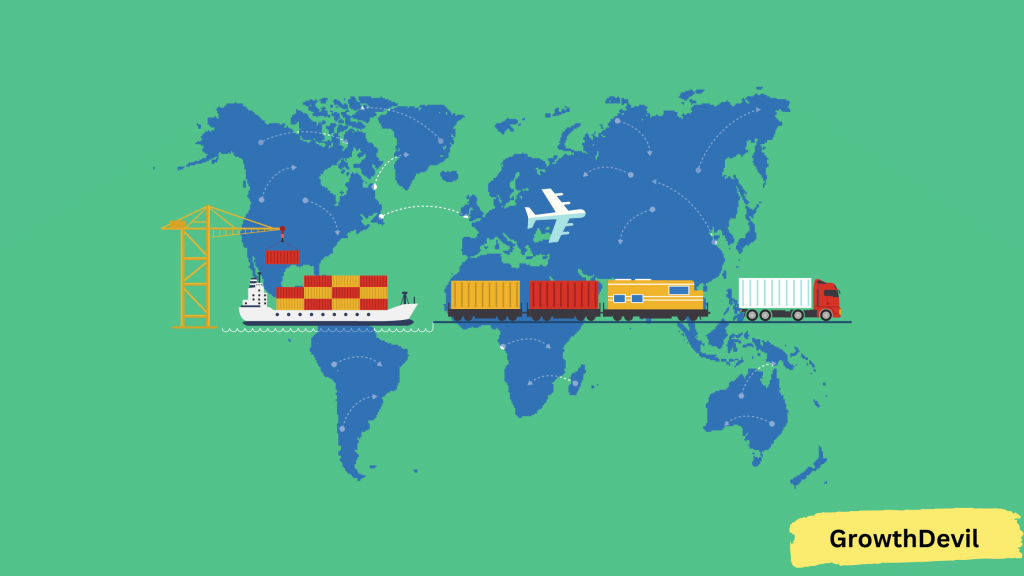 The inventory you will ship to Amazon
Quantity of the products
Shipping method
Shipping carrier details
How are you going to label your inventory
To start the process, log in to your Amazon Seller Central account and go to the Inventory Amazon Fulfills option that you can find by going through Inventory and then Manage FBA Inventory.
On this page, select the FBA products you want to ship to Amazon and then click on Send/Replenish Inventory from the Action button in the top left corner.
The next will open with two shipping options, shipping address and type of product packing. You can make a whole new shipping plan or choose to add to an existing plan. Your address probably will be the same, but if you want, you can change the shipping address. Also, mention the type of product packing, whether it is Individual Products or Case-packed Products. Then click on the Continue to shipping plan button.
Step 2. Prepare Products for Shipment
Here's the start of your real preparation for shipment, in which you have to go through six sections. The first section starts with Set Quantity. In this section, fill up the number of units in front of each product that you want to load up for shipment.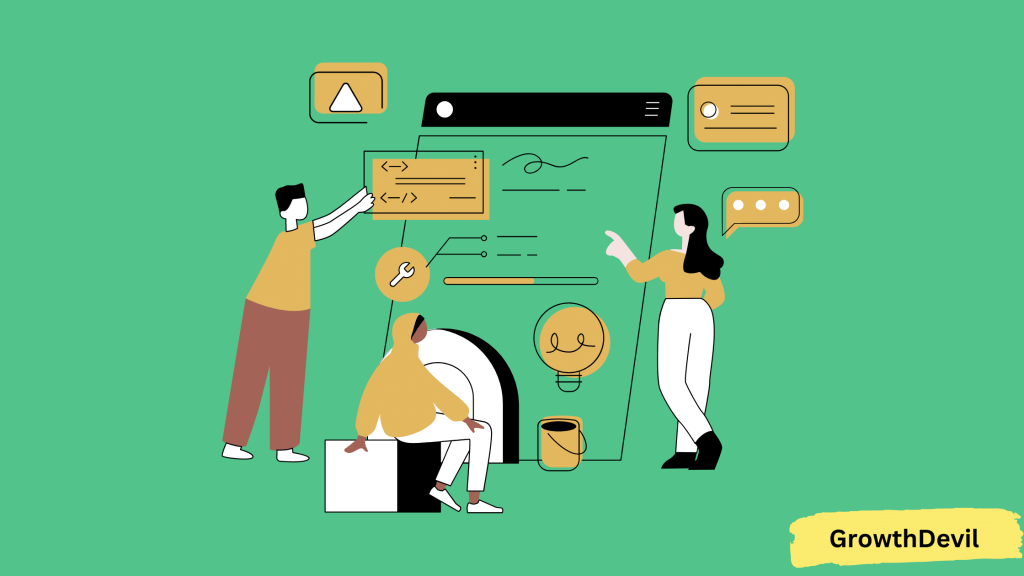 Next is Prepare Products. If you want Amazon to prepare your products for shipment, select Amazon from the Who Preps option. You will be charged a per-item fee for using FBA Prep Service. Otherwise, select the Merchant option to prepare products by yourself. Whatever option you choose, make sure items inside the package safely arrive at the Amazon fulfillment centers.
Some products need a specific requirement for preparation, so they must be prepared according to FBA requirements. The preparation of products might include taping, poly bagging, or bubble wrapping. If you fail to prepare accordingly, you might get charged for unintentional prep services, so be careful.
Step 3. Label Your Products
The third section is Label Products. Apart from preparing products, Amazon only wants you to label your products, nothing else. You can label your products for FBA using three methods:
If your products are eligible, use existing EAN or UPC barcodes
Place Amazon barcodes on the packaging or product directly
Use FBA Label Service and apply barcodes to your packages or products at a per-item fee
To see what products need labeling, check out the Labeling tab. Make sure to double-check the selected option because after being approved for the shipping plan, you won't be able to make changes.
Like preparation, you will also get two options for labeling: Amazon and Merchant. You can select Amazon if you are willing to pay per-item charges for the labels.
Or, if you want to label products by yourself, you can generate a PDF that you can print on label paper. Make sure to label the right barcode label on each item. Don't label barcodes on the corner of the package.
Step 4. Examine Your Shipment
The fourth section is Review Shipments. Your inventory might get divided into multiple shipments and will be shipped to different fulfillment centers at Amazon. This way, Amazon can easily handle special requirements and ensure proper processing, and you will get optimized shipping speeds.
On the Review Shipments page, you will see all of your shipment details, along with the destination fulfillment center and shipment ID. The number of items on shipment might get changed if you change your shipping plan, so make sure to carefully review the shipments before approving them. Once the shipments are approved, they can only be changed by deleting the whole shipping plan, and you have to create a new one.
Step 5. Ship to Amazon Warehouse
The fifth section is Prepare Shipment. In this section, you will select the shipping carrier, shipping method, and how many boxes are there for shipment. The shipment cost to the Amazon warehouse can vary according to your shipping selections. However, you can pay or schedule your shipment on this page and print labels for your pallets or shipping boxes as well. You can click Review and Modify Units to make minor changes on this page, and the shipping charges will be updated accordingly.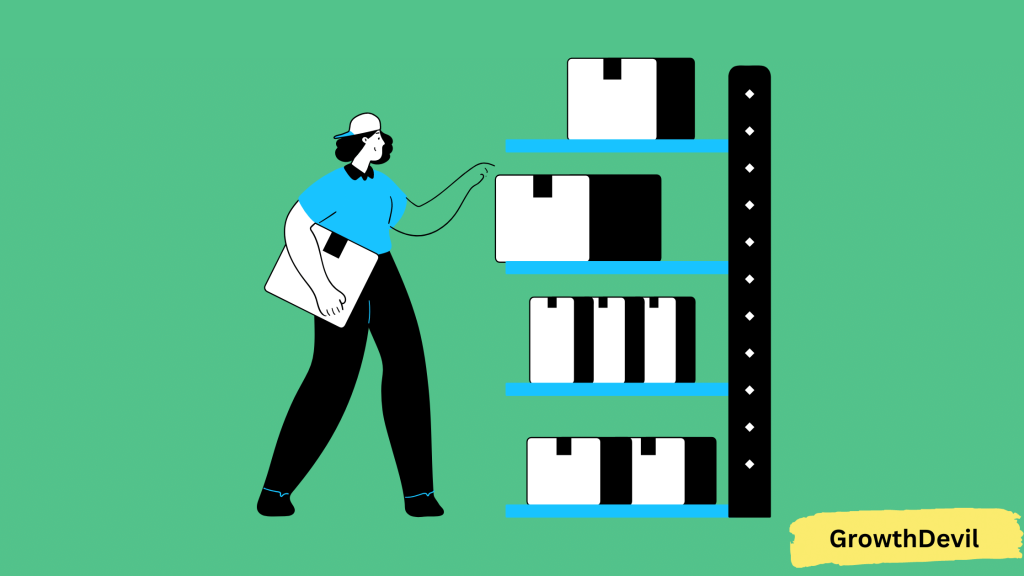 Make sure to provide accurate dimensions and box weights for all the shipments while choosing the shipping method. If you want to avoid experiencing issues, choose the right shipping method for your shipment. So check out the Shipping & Routing Requirements of Amazon from your Seller Central account.
You can choose a shipping method depending on how many boxes you have in your shipment. If you have fewer than 200 boxes, you can choose SPD (Small Parcel Delivery) for an Amazon-partnered shipment carrier. If you have around 500 boxes, you can select a non-partnered shipment carrier. The TLT (Less-than-truckload) shipment has a 5,000 boxes limit and can also contain other shipments for different locations as well, so this option might take some time to ship your shipment. However, if your shipment is qualified for FTL (Full Truckload) shipping, it will directly depart for the fulfillment center.
Step 6. Track Your Shipment
The last section is Summary, where you can overview all your shipments. Here you can also find tracking tools that help you track your carrier progress. Reconciliation of shipment can take 16 to 30 days. Sometimes, it can take up to two months. However, you can track the status of the shipment from the Shipping Queue.
Once your shipment is received by the fulfillment center, you will get notified. If Amazon associates find some dissimilarities between your listed shipment and what they received, you will be notified on the Reconcile tab. If you are completely sure of your shipment, you can propose a search request to find your missing items. 
Create an FBA Shipment using "Send to Amazon"
Amazon also offers a quick and simple way to restock your FBA inventory, known as "Send to Amazon." Instead of clicking the "Continue to Shipping Plan" tab, you can click the "Send to Amazon" option to shorten the process. Here's how you can use this method to send your FBA inventory.
Step 1. Choose the FBA Inventory for Shipment
First, you must select the inventory that you want to send to the Amazon fulfillment center. You can select your products in two ways.
If you want to send all the products you have in possession, click on the select all option.
Pick particular products one by one and select how many quantities you want to send. You can choose this option if you want to ship a partial shipment.
Before clicking the Confirm button, don't forget to select the location of the fulfillment center.
Step 2. Choose Your Shipping Method
Once you confirm your inventory and the location of the fulfillment center, you can select the shipping method for your shipment. Rapid Express Freight is an Amazon-partnered shipping carrier that offers affordable solutions for all shipment sizes.
Step 3. Print Labels
After adding product and shipping information, you have to print box labels for your products.
If you are choosing an Amazon-partnered shipping carrier, you can print your box labels via the Amazon Shipping Services page. On the other hand, if you are choosing a third-party shipping carrier, you can check the carrier's website to print box labels.
Step 4. Confirm Shipment
Once you have printed labels on certain product boxes, your FBA inventory is ready to be shipped to the fulfillment center. Confirm the shipment, and the carrier will pick up your inventory and will ship it to your selected location.
You can track your shipment to the expected time to reach its destination. If you are shipping using an Amazon-partnered carrier, Amazon will provide a tracking ID right after your inventory is picked. For third-party carriers, you can ask tracking ID from your shipping partner.
Benefits of Send to Amazon Method
Using the "Send to Amazon" surely have benefits. Here are some of them:
Save a Lot of Time: With this option, you will no longer need to create a new FBA shipment every time you need inventory replenishment.
Fee Comparison: Choosing this method allows you to compare fees from different shipping carriers so you can choose the affordable one for your shipment.
Shipment Option: This option gives you the ability to choose whether you want to ship your products via LTL (Less than Truckload) or on pallets or in separate boxes.
Mitigate Mistakes: Even being the quickest method for shipment, Amazon asks for enough information to fill in before you send your inventory. It eliminates the risk of errors or confusion when associates receive your inventory.
Conclusion
So that's all I have for shipping FBA shipment to Amazon. Once you are all set up, you can follow this guide to ship your inventory to the Amazon warehouses. Make sure to manage things according to Amazon's guidelines carefully. Otherwise, you have to go through the process all over again. If you have other queries regarding FBA shipping, let me know in the comment section.