Are you looking forward to selling on Amazon international marketplaces? Don't look further, you are in the right place.
Amazon is a huge platform that comes with limitless opportunities. When it comes to expanding the eCommerce business, there is no better option than Amazon. But only a few dare to expand their businesses overseas. However, it is not as complex as others think. With the help of FBA and Amazon Global, it became much easier than ever.
In this post, I will share a guide on "how to sell on Amazon international marketplace." If you are thinking about expanding your business, this guide will help you start from scratch.
Let's get started.
List of Amazon Marketplaces
Here is the list of 20+ marketplaces you can choose to expand your business.
Amazon North America
This Amazon Unified Account covers the US, Mexico, and Canada.
1. United States (amazon.com)
Language: English
Traffic: 3.1 billion
2. Canada (amazon.ca)
Language: English
Traffic: 231 million
3. Mexico (amazon.com.mx)
Language: Spanish
Traffic: 89.7 million
Amazon South America
4. Brazil (amazon.com.br)
Language: Portuguese
Traffic: 141.1 million
Amazon Europe
This Amazon Unified Account covers the UK, Germany, France, Italy, and Spain. However, Amazon Netherlands is a full-service marketplace, not a part of Amazon Unified Account.
5. Germany (amazon.de)
Language: German
Traffic: 605.3 million
6. The United Kingdom (amazon.co.uk)
Language: English
Traffic: 569.6 million
7. France (amazon.fr)
Language: French
Traffic: 269.8 million
8. Italy (amazon.it)
Language: Italian
Traffic: 251.7 million
9. Spain (amazon.es)
Language: Spanish
Traffic: 198.4 million
10. Netherlands (amazon.nl)
Language: Dutch
Traffic: 32.9 million
11. Sweden (amazon.se)
Language: Swedish
Traffic: 10.3 million
12. Poland (amazon.pl)
Language: Polish
Traffic: 13.5 million
Middle East
13. United Arab Emirates (amazon.ae)
Language: English
Traffic: 21.5 million
14. Saudi Arabia (amazon.sa)
Language: Arabic
Traffic: 15.7 million
Asia Pacific
15. Australia (amazon.com.au)
Language: English
Traffic: 44.7 million
16. Japan (amazon.co.jp)
Language: Japanese
Traffic: 647.1 million
17. India (amazon.in)
Language: English
Traffic: 363.2 million
18. China (amazon.cn)
Language: Chinese
Traffic: 6.9 million
19. Turkey (amazon.com.tr)
Language: Turkish
Traffic: 43.0 million
20. Singapore (amazon.sg)
Language: English
Traffic: 6.4 million
Note: Amazon's Chinese marketplace is no longer operational as of 2019.
What is Common between All Amazon Marketplaces?
Despite some remarkable differences between all Amazon marketplaces, there are a lot of surprising similarities. Let's take a look at them:
1. FBA (Fulfillment by Amazon) is the most preferred method of selling worldwide
Regardless of the marketplace, the majority of sellers prefer the FBA method to fulfill their orders internationally. Even for regular deliveries, 73% of all Amazon sellers use FBA for their order fulfillment.
89% of all FBA sellers said they are making profits even after rising costs of various FBA fees.
2. Private label is the most famous business model
There are dozens of business models that sellers can choose to start a business on Amazon. But over 66% of sellers in all marketplaces prefer the private label business model over other business models. A private label business is a method of sourcing products from a manufacturer and then labeling and selling them under their own brand name. The manufacturing company has no rights over its products or the brand.
3. Majority of Amazon sellers are new to their respective marketplace
In a survey of all Amazon marketplaces, 54% of surveyed sellers agreed that they have been running their business for 2 years or less. Middle Eastern marketplaces have the most number of new sellers (92% of total sellers). Japanese marketplace has the most number of experienced sellers. 17% of the respondents said that they have been selling on Amazon for over 5 years or longer.
4. The most popular category to sell in is Home & Kitchen
According to Amazon statistics, 32% of sellers from all marketplaces prefer selling products in the Home and Kitchen category. The second most popular category to sell in is Beauty and Personal Care, with 23% of sellers listing products in this category.
5. Sellers mostly focus on listing optimization and finding new products
Over 56% of surveyed sellers from all marketplaces said that they mainly focus on optimizing their existing listing, and there are no current plans to launch a new product. The rest of the respondents said that they are looking to launch a new product while optimizing their current product listing.
6. Regardless of the marketplace, finding a profitable product to sell is the most challenging part for a seller
Beginners face many challenges when they start a business on Amazon. However, finding a decent product to sell is one of the hardest challenges for sellers. Over 50% of respondents said that they had a hard time finding the right product to sell. The second challenging task is dealing with algorithm changes and getting support from customer support of Amazon.
Requirements for Selling Internationally on Amazon
Amazon doesn't require any additional information or upfront fees in order to sell internationally.
You will just need basic documents and bank and credit card details as you will need to open a regular Seller Central account. However, it would be best to create an international shipping plan before registering with Amazon Global Selling. 
How to Sell on Amazon International Marketplace?
Once you have decided to expand your business to different Amazon marketplaces, you can follow these steps to sell globally.
Step 1. Decide Where to Sell
Currently, Amazon operates 20 marketplaces globally where Amazon Sellers can sell internationally regardless of where their businesses are physically established.
Each marketplace represents different eCommerce opportunities. As soon as you register to your preferred international marketplace, you get access to customers of that specific marketplace. So you need to be aware of their basic requirements such as local language. It would be helpful if you conducted country-specific research to know their priorities.
Amazon allows you to expand beyond just one marketplace. You can register to as many marketplaces as you can.
Step 2. Decide What Products to Sell
You will need more than just deciding the marketplace. You need to choose appropriate products to sell on your target marketplace that can be fruitful for your business.
First of all, you need to be aware of all the laws of your target country. And product standards also differ across countries, so you need to imply those standards to your products as well. The best way to acknowledge products for selling on an international marketplace is by doing product research.
When you do product research in that marketplace, you can search for products in your niche and look for variations and standards you need to put in your products. Once you find the perfect products to sell on your preferred international marketplace, you can start making moves on Amazon.
Step 3. Set up Your Amazon Seller Account
Whether you are already selling on a marketplace or new to Amazon, you need to set up a new seller account for global selling. For example, if you are selling in the US marketplace and want to expand your business to the UK, you must create a new seller account for the UK marketplace (Amazon.co.uk).
The only exception is the European marketplace. If you are selling on a European marketplace and want to sell in any other European marketplace as well, you can expand your business from your current seller account. Europe has multiple marketplaces, which is why they offer a Unified Account for sellers in case they want to in other European countries.
Here's how you can set up your Amazon seller account for global selling.
Sign up for a new seller account at Amazon Seller Central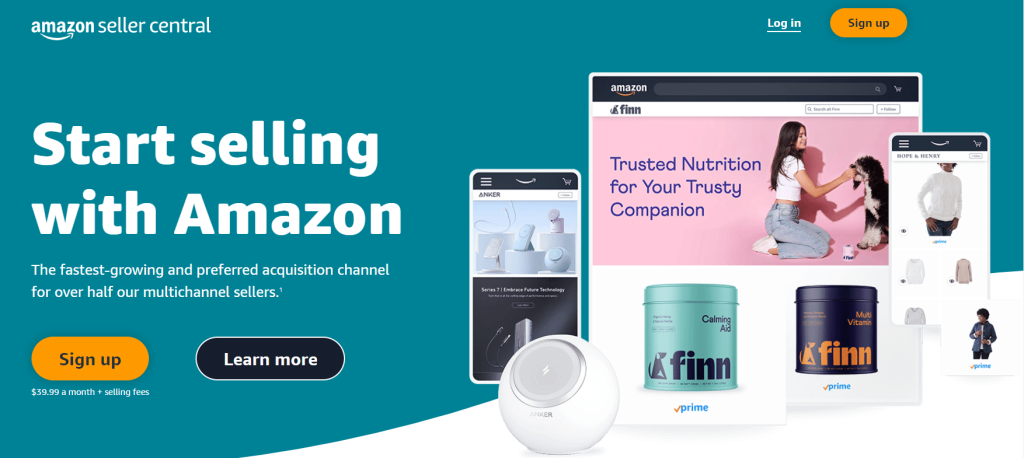 Set up your account for global selling on Seller Central. You will need to set up your bank accounts and tax information as well. You will receive your funds in this bank account.
The next step is setting up payment methods for how you are going to receive funds. You will need to add your credit card details for account verification. Amazon pays its sellers via ACH (Automated Clearing House) or electronic fund transfer, so you need to provide complete bank details as well.
Note: Registration requirements for marketplaces can differ from each other. So make sure to check all the requirements and gather resources before registering for a specific marketplace.
Once you have created your Amazon seller account for global selling, you can move forward to create an Amazon listing for your products.
Step 4. List Your Products
The next crucial step is listing your products in your target marketplace. Like registration, product listing requirements might differ from each marketplace, so carefully go through the guidelines in that specific marketplace's help pages.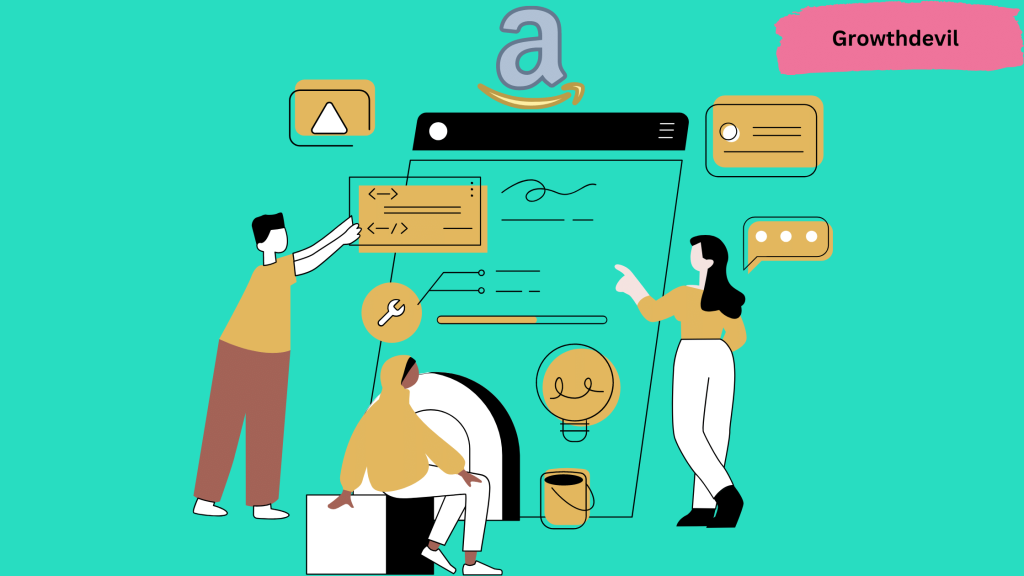 However, you will need product ID as in global identifiers such as UPC (Universal Product Code), GTIN (Global Trade Item Number), EAN (European Article Number), or ISBN (International Standard Book Number) for each product. The Product ID is necessary for each product you list on Amazon so that they can identify the product from their database.
For listing a product in a global Amazon Seller Account, you will need these components:
Product ID: Any global identifier such as UPC, EAN, GTIN, ASIN, or ISBN
Product Title: A descriptive product title for your product
Product Description: A product description includes all the detailed information about your product
Bullet Points: The bullet points include the top features of the product that quickly captures customers' attention.
Product Images: Product images show all the features and details visibly. Images should be minimum of 500×500 pixels. But if you want to show detailed insights, you can upload 1000×1000 pixels. However, read the guidelines for product images for a better understanding.
Search Terms: Specific keywords that customers might use to find your products. You can use a keyword research tool to find keywords with high search volumes.
If you own a small inventory with less than 100 products, it would be better to list a single product at a time in your listing. If you have a much larger inventory with more than 100 products, you can make an inventory file and upload all of your products at once.
Step 5: Shipping and Fulfillment
Amazon offers two types of fulfillment services to its users: FBM and FBA.
With FBM (Fulfillment by Merchant), sellers themselves handle complete order fulfillment, including shipping. They might avoid paying fulfillment fees, but they have to store their own products and ship products when orders are placed, even international shipping.
FBA (Fulfillment by Amazon) is part of Amazon services that offers complete fulfillment solutions to sellers. From picking your inventory to packing, shipping, and handling returns, FBA does it all at a reasonable fulfillment fee.
If you want to sell globally, FBA is the best option, as it offers fast and reliable international shipping. Amazon offers multiple shipping carrier options. You can choose your favorite carrier for shipping products. Freight bills might differ for each carrier depending on services and shipping times.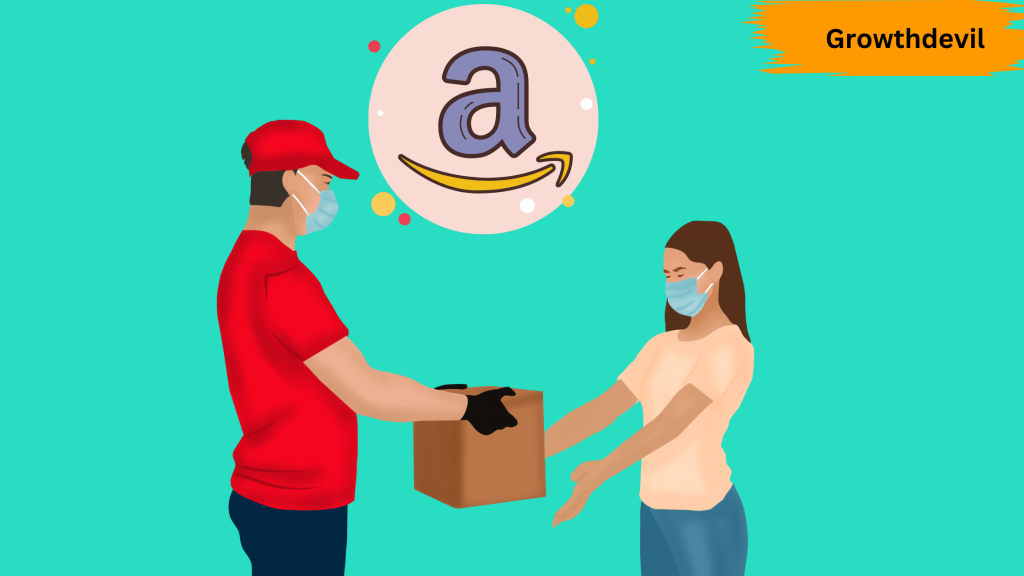 You can ship your products individually or send your whole inventory to the Amazon fulfillment center of your target marketplace. This way, you will be able to ship products to your customers much faster. You can use FBA Export services to sell your eligible products worldwide at no additional charges. You can enable FBA Export from your global seller account, and it will use your FBA inventory to sell customers from all over the world. 
If you're a European seller that wants to sell in other EU marketplaces, you can use the Pan-European FBA program to handle your order fulfillment. The program allows you to sell in all EU marketplaces from one inventory pool. With this program, Amazon will circulate your inventory across EFNs (European Fulfillment Networks) at no extra cost. You can also track your orders and Pan-European offers using tools and reports from your Seller Central.
Step 6. Manage Your Business
As an Amazon seller, you will need to understand your commitments in the export/import process if you want to sell outside your country. You must provide local country returns and customer support, either by yourself or using Amazon services.
If you handle customer support all by yourself, you might face challenges if you don't know the language where you are selling your products. You might look forward to using automated translators to reply to inquiries from global customers, but it can lead to poor customer satisfaction. So it is better to use a third-party service provider that will handle your customer support.
However, with FBA, you don't have to worry about language barriers as Amazon provides 24/7 customer support in the local language of that particular marketplace.
Benefits of Selling in an International Marketplace
Here are some of the benefits you will get by selling your products internationally on Amazon.
A Wider Potential Customer Base: By expanding your business to global marketplaces, more people can view and purchase your products which open doors to a large international customer base.
Competitive Advantage: You might face stiff competition in your local marketplace. But when you sell internationally, you get a competitive advantage without facing many challenges as your product is unique compared to similar local products.
Brand Development: Selling your products globally allows you to skyrocket your brand's reputation on a global scale. With selling in multiple marketplaces, more people will acknowledge your brand, and you will be able to develop your brand on a larger scale.
Increased Revenue: When you have a wider customer, your sales and revenue will increase automatically. And best of all, you will receive funds in your currency.
FBA Advantage: Amazon's FBA service makes international selling much easier and more flexible. With FBA, Amazon not only handles your complete fulfillment but also provides top-notch customer service within the local language of your selected marketplace.
Related Read:
Conclusion: How To Sell On Amazon International Marketplace
If you are successfully running an Amazon business in a marketplace and want to expand your brand, selling in global marketplaces can be a great option. However, you need to be completely aware of a specific marketplace's market norms and guidelines before starting your business.
In order to get along with the audience of that marketplace, you might need a third-party service provider. Or you can use FBA services that will handle all your customer support and returns in the local language. If you're using Amazon Global Selling along with FBA, you will not face complications or other situations, and you will soon start generating decent revenue from that marketplace.