The need for a Temu vs Amazon comparison is much needed as the e-commerce business has been evolving and growing along with the emergence of new firms. What if Temu will be a direct challenge for established giants like Amazon?
Temu being a rising contender, is a fast-growing platform launched recently that aims to bring affordable Chinese products directly to American consumers. On the other hand, Amazon is still dominating the eCommerce industry with its exceptional features and services for both buyers and sellers.
With its sights set on the throne currently occupied by Amazon, Temu entices shoppers with steep discounts and bulk pricing that undercut even Amazon's rates. But can Temu's bare-bones approach dethrone the e-commerce pioneer that has defined online shopping for over two decades?
In this article, I will share a detailed comparison between Temu and Amazon. Features and other aspects will also be shared with you to help decide which platform stands out among the crowd.
Let's get started.
Temu vs Amazon: In A Nutshell
Here is a quick comparison of both platforms for certain aspects:
| | | |
| --- | --- | --- |
| Aspect | Temu | Amazon |
| Product Categories | Limited to general merchandise | Extensive selection in all categories |
| Shipping Locations | From China, 7-15 day delivery | Domestic inventories, 1-2 day delivery |
| Pricing | Ultra-low prices, deep discounts | Wide range from value to premium items |
| Payment Options | Major credit cards, PayPal | All major payments + Amazon Pay |
| Mobile App | iOS and Android only | Apps, plus full website experience |
| Customer Service | Email support only | Phone, chat, and email support |
| Brand Assortment | Mostly unknown brands | A mix of top brands plus Amazon private labels |
| Special Perks | No membership program | Amazon Prime benefits (shipping, media, etc) |
Temu vs Amazon: Overview
Before comparing both platforms, I'll begin with Temu and its history, how they operate, and more.
About Temu
Temu is a new e-commerce platform launched in 2022 by Pinduoduo, one of the largest e-commerce companies in China. Temu aims to bring the social e-commerce model popularized in China to the US market.
The Temu app offers deeply discounted products imported directly from manufacturers and distributors in China. The focus is on general merchandise like clothing, shoes, accessories, electronics, and household items.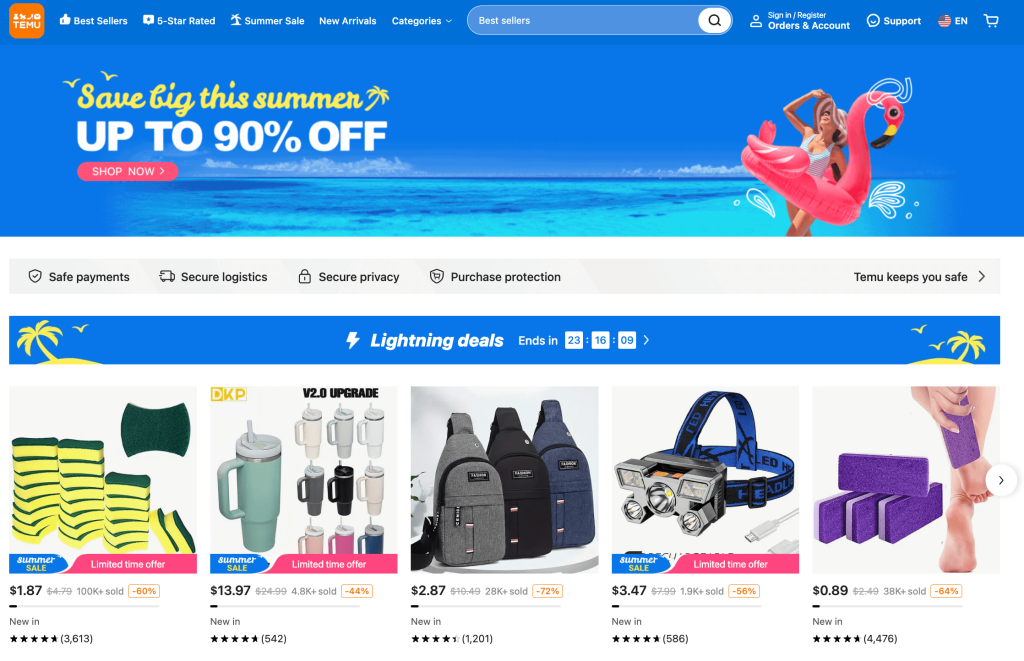 Temu tries to differentiate itself through extra low prices enabled by bulk ordering directly from manufacturers. The tradeoff is longer shipping times, typically 7-15 days from China.
The app has a simple interface that makes browsing and shopping easy. It also incorporates social elements for you to share product links and make purchases together to get better bulk discounts.
Since launching in September 2022, Temu has already attracted over 10 million users. However, it still has a long way to go to compete with the e-commerce giant Amazon.
Bonus: If you are curious to know more about Temu, then you check our detailed Temu Review here.
About Amazon
As we all know, Amazon is the largest e-commerce platform in the US and worldwide. It offers a vast selection of over 12 million products across every category imaginable. From books to electronics to groceries, Amazon aims to be the one-stop shop for all consumer needs.
Amazon has built an extensive logistics network enabling fast shipping for Prime members. Options include same-day, next-day, and 2-day shipping on millions of items. This is a key factor in Amazon's popularity, along with its competitive pricing.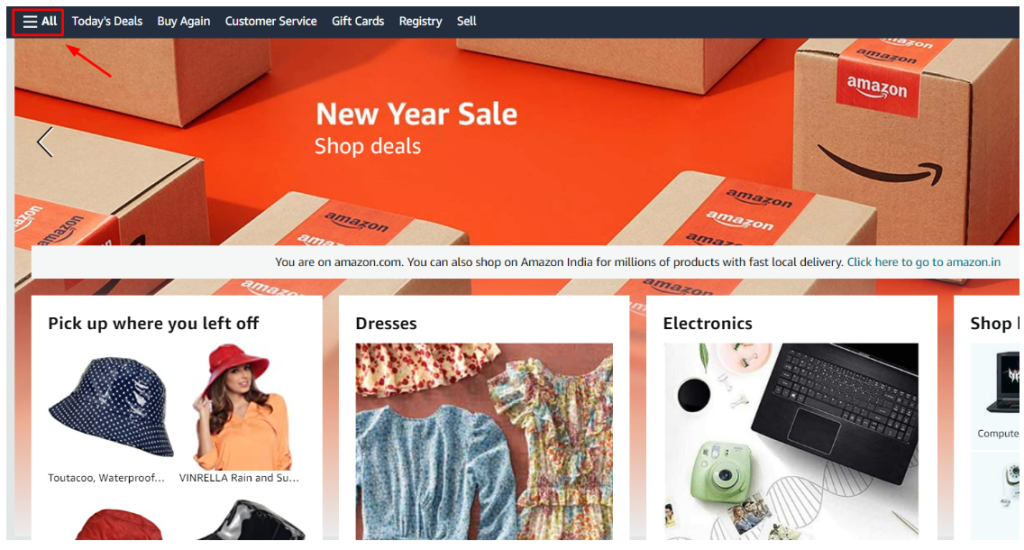 With over 310 million monthly active users worldwide, Amazon dominates the US e-commerce market with around 50% share. Amazon's brand name, user trust, loyalty programs, and other features make it hard for any newcomer to challenge its position.
Temu vs Amazon: Features Comparison
Here is a detailed comparison of both marketplaces, so you can decide which platform is the better option for you.
1. Ease Of Use
Checking out Temu, you will find it has a clean, simple interface similar to Wish or Shein. The categories are listed, and it's easy to filter, sort, and search for products. The streamlined design makes browsing and shopping on Temu a smooth experience. Checking out is also straightforward, with the cart icon always visible.
Amazon has a more complex interface with many different features and content types crowded together. The huge product selection can be overwhelming for some users. Power shoppers who know how to navigate Amazon's layers of menus, filters, and product details can appreciate the customization, but new users may find it confusing initially. Checking out requires navigating through multiple pages.
Verdict: Temu's simplicity gives it an advantage for ease of use, especially for casual shoppers.
2. Monthly Users
Temu has rapidly grown from 0 to an estimated 10 million monthly active users since launching in September 2022. However, this is still just a fraction of Amazon's massive user base. Building engagement and retention as a new platform remains a challenge.
Amazon thoroughly dominates the e-commerce space with over 310 million monthly active users worldwide. In the US alone, Amazon has over 150 million users who regularly shop on its platform. The growth has accelerated during the pandemic as more spending shifts online.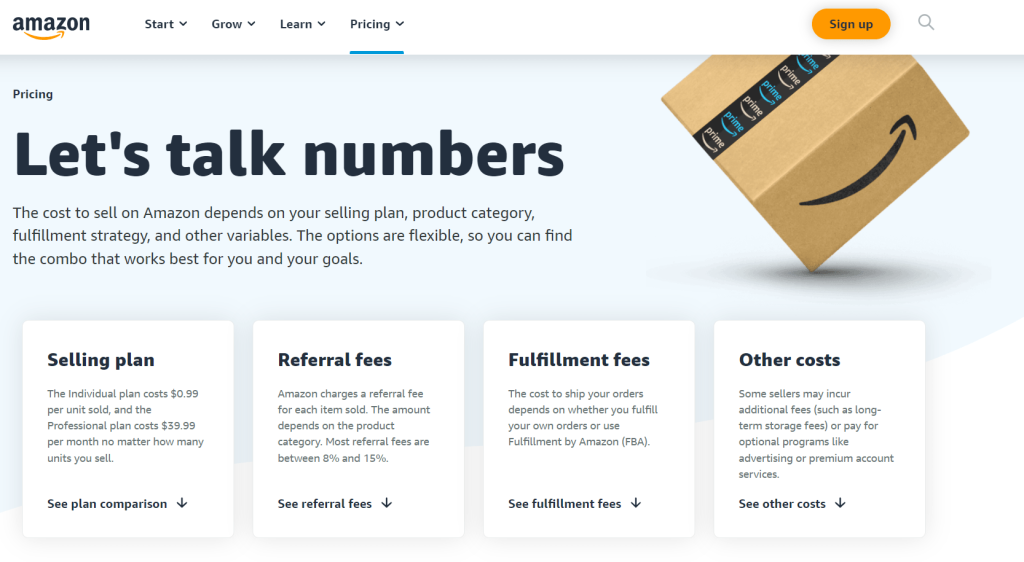 Verdict: Amazon is the undisputed winner based on its established massive user base across all demographics. All newcomers have a steep hill to climb.
3. Product Selection
Temu focuses on discounted general merchandise sourced from Chinese manufacturers and distributors. The selection covers popular categories like clothing, shoes, accessories, home goods, makeup, gadgets, and toys. However, it does not have anywhere close to Amazon's depth or breadth of products. Inventory is still ramping up.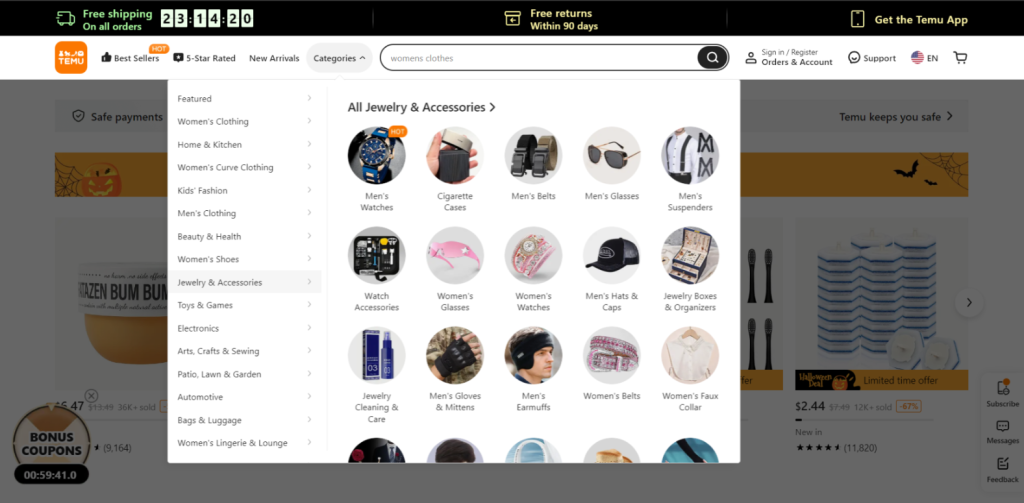 Amazon offers an astounding 12 million products across every major category imaginable. From fresh groceries to high-end electronics, Amazon aims to be the one-stop shop for all shopping needs. Third-party sellers also offer specialty, handmade, and unique items you won't find anywhere else.
Verdict: Amazon easily wins when it comes to product selection based on its seemingly endless aisles of merchandise. Temu shoppers may need to supplement with other stores.
4. Shipping Times
Temu sources most products directly from China, which means standard shipping times are long, typically 7-15 days. Some items may arrive within 2 weeks, but shoppers need to have patience. Temu does not offer any faster shipping options currently.
Amazon sets the industry standard for fast, convenient shipping, especially for Prime members. Options include 1-day, same-day, and 2-hour delivery windows on millions of eligible items. Non-Prime members can also choose expedited shipping for a small fee during checkout.
Verdict: Amazon's expansive fulfillment infrastructure and massive investment in logistics allow it to dominate when it comes to fast shipping speeds.
5. Price Ranges
Temu focuses exclusively on deep discounts, with many products discounted 80% or more off typical retail prices. Most items are affordably priced general merchandise in the under $50 range. There are few higher cost products. The savings come from buying directly from manufacturers.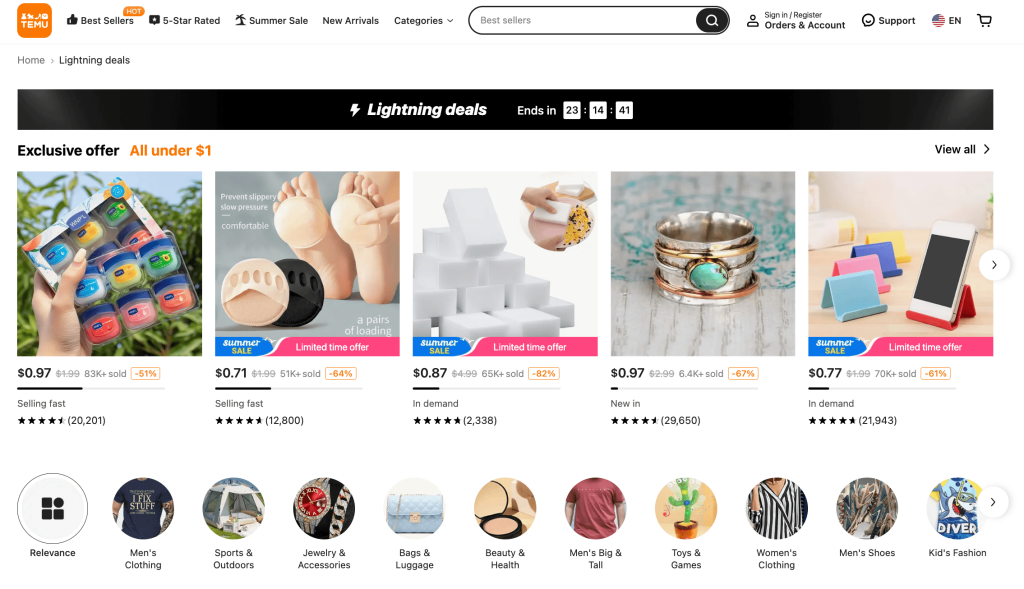 Amazon accommodates a tremendous spectrum of pricing, from value products to luxury items. Shoppers can find basic household items for under $10 as well as premium electronics, vehicles, and industrial equipment costing tens of thousands. There is something for every budget.
Verdict: Amazon caters to all price ranges, while Temu heavily targets low-end of bargain/discount shoppers.
6. Customer Security
Temu provides basic security protections through encryption, user account features, and some fraud screening. However, some shoppers may still feel hesitant to purchase from an unknown new platform sourcing from China. Reviews also warn about potential fakes or scam products slipping through.
Amazon has built robust trust through industry-leading security, purchaser protection programs, and stringent quality controls. Customers can shop with confidence, knowing Amazon has their back, thanks to vetted sellers, guaranteed refunds, and support teams. Amazon's track record builds peace of mind.
Verdict: Amazon is the safer choice, especially when buying expensive or sensitive items. Temu has work to do building shopper assurance.
7. Return Policy
Temu offers a 30-day return window on most items. However, the customer must pay for return shipping costs back to China out of pocket, which can be expensive. Some categories, like electronics and intimates, have a non-refundable policy. The long transit times also make returns difficult.
Amazon sets the standard with customer-friendly return policies. Most items can be returned free within 30 days for any reason, with Amazon covering shipping costs. Amazon also makes returns seamless by providing labels and pickup options.
Verdict: Amazon outshines Temu when it comes to returning convenience and service. Temu's limitations reflect the logistical challenges of cross-border commerce.
8. Availability
Temu operates one global store from the US. While open to international buyers, shipping fees and import duties make it more affordable for US-based shoppers. Transit times to other countries are slower.
Amazon has an enormous worldwide presence with over 100 fulfillment and sortation centers across continents. Customers can shop at regional Amazon stores in over 18 countries with localized inventory, faster shipping, and lower costs.
Verdict: Amazon's global infrastructure, inventory, and integration provide significant localization advantages. Temu does not cater to country-specific needs yet.
Temu vs Amazon: What's In It for Sellers?
Sellers looking to expand their e-commerce business should understand the requirements for selling on Temu versus Amazon.
Temu is currently focused on establishing its supply chain of Chinese manufacturers and distributors. It is not open to third-party sellers at this time.
Amazon offers multiple ways for external sellers to leverage its marketplace and logistics capabilities:
Sell as an individual – Anyone can sign up as an Amazon seller and list their products for sale on Amazon's marketplace. You handle your fulfillment and delivery.
Sell as a Professional – Register as an Amazon Pro Merchant to gain added benefits like bulk product listing and discounts on fulfillment fees.
Sell as a Vendor – Larger brands can apply to become official Vendors and sell directly to Amazon for listing on their site. Thus it is useful for establishing a brand presence on Amazon.
Fulfillment by Amazon (FBA) – With FBA, you can send your inventory to Amazon's warehouses, and they will pick, pack and ship your orders. Gives sellers access to Prime shipping benefits.
Overall, Amazon provides an advanced platform for sellers of all sizes to scale their e-commerce business. Temu does not facilitate third-party sellers at this stage.
Temu vs Amazon: Pros and Cons
Here are the pros and cons of both platforms:
Temu Pros
Deep discounts directly from manufacturers

Fun social shopping features

Simple, easy-to-use app interface

Fast-growing user base
Temu Cons
Limited product selection

Long 7-15 day shipping times

Unproven track record and warranties

Lack of brand recognition or trust
Amazon Pros
Vast product selection with over 12 million items

Fast shipping with Prime, often 1-2 days

Strong brand recognition and buyer trust

Leading security, purchaser protection, and guarantees

Advanced fulfillment and logistics network

Massive existing user base with millions of users worldwide
Amazon Cons
The interface can be complex and overwhelming

Higher prices compared to Temu discounts

Competitive fees for sellers on the marketplace
Why Is Temu Cheaper Compared To Amazon?
There are a few key reasons why prices may be cheaper on average on the new Temu marketplace compared to Amazon:
Direct Supplier Relationships – Temu works directly with manufacturers and suppliers, cutting out intermediaries and allowing lower wholesale rates.
Minimal Markup – Temu aims for just a small markup over base supplier costs rather than maximizing profit margins.
Lower Seller Fees – Relatively lower commissions and seller fees enable merchants to list at more competitive prices.
Promotional Discounts – As a new platform, Temu offers promotions and site-wide discounts to gain market share and trial from consumers.
Leaner Operations – With less overhead like physical stores, Temu can offer consumers savings passed down from lower operating costs.
Bulk Purchasing Power – Parent company Pinduoduo leverages bulk supply orders across its ecosystem, enabling lower unit economics.
Emphasis on value – Positioning as a value marketplace encourages sellers to compete more strongly on aggressive pricing.
While Amazon provides immense reach, Temu competes by undercutting prices through direct sourcing relationships and lower platform costs. As a newer platform, it uses deep discounts to incentivize trial and usage.
Temu vs Amazon: Which Platform Is More Reliable For Shopping?
When evaluating reliability for shopping, Amazon is a more established, proven platform:
Wider selection – Amazon's extensive catalog means buyers can find almost any product they need. Temu's inventory is still limited.
Faster shipping – Amazon sets the standard with convenient 1-2 day Prime delivery on millions of items. Temu can take up to 15 days.
Stronger buyer protection – Amazon offers robust security, purchaser protection, and refund guarantees shoppers can trust. Temu has fewer safeguards.
More seller oversight – Amazon heavily vets sellers and monitors for fraud, fakes, or abuses. All sellers aren't closely screened on Temu yet.
Seamless returns – Amazon enables easy, free returns with many products. Temu has some return limitations, and customers pay for shipping.
Proven experience – Over 25 years of experience have made Amazon a refined, customer-focused platform. Temu is still establishing itself.
While Amazon has higher prices than Temu's deep discounts, the adage "you get what you pay for" applies. The extra reliability and purchase protection are worth paying for.
Related Read:
Final Verdict: Temu vs Amazon (2023)
Amazon continues to lead as the dominant player based on its vast selection, extensive fulfillment network, rock-solid buyer protections, and massive customer base.
However, Temu differentiates itself through extra low pricing directly from Chinese sources. Its simple interface also appeals to shoppers overwhelmed by Amazon's complexity.
Temu faces stiff challenges expanding its supply chain, earning buyer trust, and competing with Amazon's entrenched advantages. But its focus on discounted prices provides a compelling value.
For the most reliable shopping across all categories, Amazon remains the best choice. But Temu can be an appealing option for price-conscious shoppers willing to wait longer and risk lower guarantees. It's ideal for smaller purchases where buying protection isn't as crucial.
The verdict is you can choose Amazon for reliability and protection, while Temu is meant for deep discounts. Savvy shoppers can leverage both platforms to maximize value.
FAQs
Does Temu have an app?
Yes, Temu is currently only available as a mobile app on iOS and Android. It does not have a desktop website version.
What payment methods does Temu accept?
Temu accepts Visa, Mastercard, American Express, Discover, and PayPal.
Does Temu offer a membership program like Amazon Prime?
Not at this time. Temu does not currently offer any membership or loyalty programs.
Can I get faster shipping on Temu?
Unfortunately, Temu does not currently offer any expedited shipping options. Most products have a 7-15 day shipping estimate from China.
Is Temu trustworthy? Are the products authentic?
Temu is still building its reputation and protection. There is some risk of counterfeit/fake products. Check reviews carefully when purchasing.
Can I sell products as a seller in Temu?
Temu currently only sources products directly from Chinese manufacturers. It does not allow independent sellers on its platform yet.
Does Amazon offer even faster delivery options than Prime?
Yes, Amazon offers same-day, next-day, and 2-hour delivery windows in select areas on certain items through Prime Now and Amazon Fresh.