Whether it is a sport or honing a skill, learning from the best can make a huge difference. Amazon is not particularly a learning platform, but there is always something new to learn when it comes to selling, marketing, or business expansion. A professional Amazon FBA coach can help Amazon sellers with all these insights.
Amazon experts and successful sellers started these coaching programs and one-on-one training to prevent sellers from making costly mistakes or getting negative connotations from self-proclaimed social media gurus. Sellers usually get scammed by these swindlers. The main reason these sellers lose money is that they don't do proper research when they look for professional help, which is of the essence.
Amazon's marketplace comes with a learning curve for sellers that only be reduced over time. An FBA can definitely help you reduce the learning process if you are willing to spend a decent amount of time. But how can you decide when you need professional help? And how can you find a reliable FBA coach for your Amazon store? In this following article, you will find answers to all your questions related to an Amazon FBA coach.
What Is An Amazon FBA Coach?
An FBA coach is someone that advises Amazon sellers on various perspectives and helps them make strategic decisions for their Amazon stores. Depending on the seller's choice, an FBA coach can be an individual, tool, course, training, or widget.
Regardless of what type of FBA coach a seller chooses, the goal will still be the same. The coach teaches you about Amazon Seller Central, product research strategies, FBA fees, listing optimization, and pretty much everything about FBA and selling on Amazon.
How Does An Amazon FBA Coach Help Sellers?
Whether you are a beginner or have already been selling for years, there is no guarantee you know about all the aspects of the Amazon marketplace. If you want to stand out from your competitors, you will need help from someone with years of experience.
For that, you can hire an FBA coach or get access to a seller tool to ensure your success on Amazon. Apart from other things, they also prevent you from making common mistakes and pitfalls that beginners often make.
Let's have a look at the aspects that an Amazon FBA coach can steer you through:
1. Creating An Account In Amazon Seller Central
As an Amazon seller, the first actionable thing you do is create a seller account on the platform. However, this is one of the basic things that particularly doesn't require any kind of help. But if you have already hired an FBA coach or a seller tool, you can get their help to walk through this process properly.
2. Choosing The Best Business Model
Selecting the perfect business model for your Amazon store is one of the crucial aspects of a seller. The whole making-money prospect depends on this one sole decision. Amazon supports different types of business models so that sellers can choose according to their budget and availability. In this situation, expert help can bode well for your business.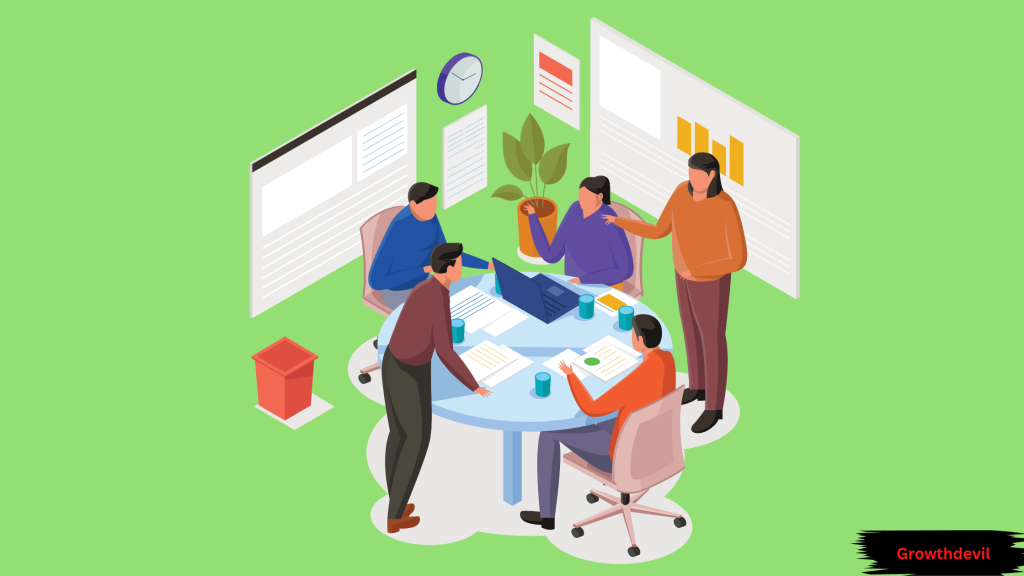 On Amazon, you choose a variety of business models for your business, such as private label, dropshipping, wholesale, print-on-demand, arbitrage, and digital product selling. However, it can depend on how much time you can give to your business. If you want to start a part-time business, you will probably start with a business that requires less attention and effort from you. And that doesn't mean you go down a path for selling or shipping products by yourself. Businesses like dropshipping and Merch on Demand don't require to put too much effort in order to run a store on Amazon. These are also great methods for making a passive income on Amazon.
You don't have to take help from a coach when you run a business like this. However, if you are running a full-time business like a private label or wholesale, you might want to take help from an FBA coach or seller tool. Having an expert by your side enhances your ability to sell on Amazon.
3. Product Research
Finding a profitable product to sell is one of the biggest challenges for an Amazon seller. Once you have chosen the business method, you will need to look for a viable product option to list on Amazon. You can't just pick a product and try to sell it, only to fail drastically. This is where a seller can take help from a renowned seller tool or an FBA coach.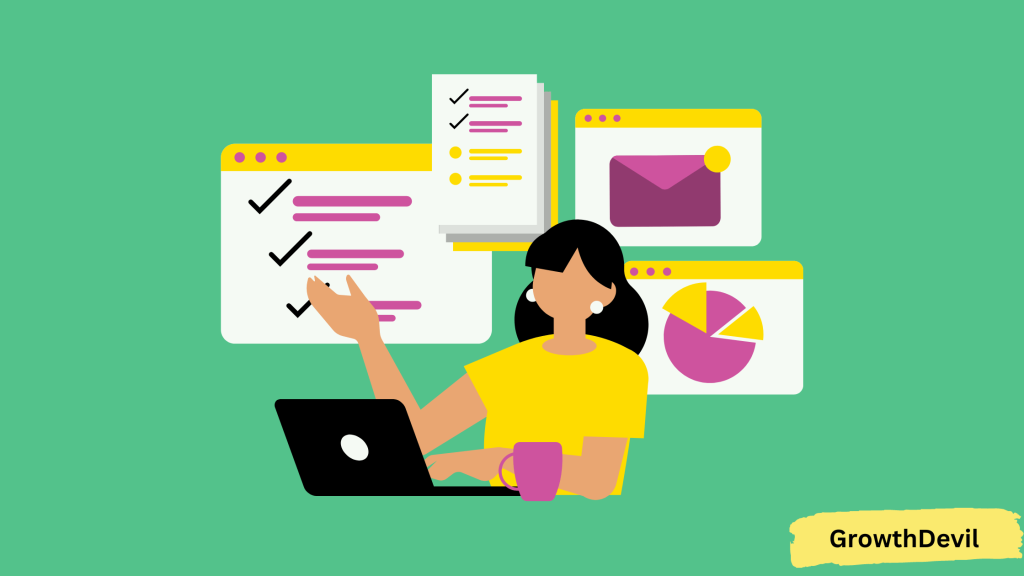 There are many factors that depend on selecting a product for an Amazon store. Usually, sellers get tempted to choose a seasonal product to sell on Amazon. They might make a lot of money in a very short time, but sooner or later, the product will no longer be trending on Amazon, and you will have to switch to another. And then finding a whole new audience for the new product will not be easy.
In such cases, an eligible coach must show you the right path by considering the factors like sales history, search volumes, competition level in your marketplace, and other data. This way, you can find a low-competitive and high-profitable product for your business.
4. Product Sourcing
After selecting a product, you can start looking for a source to create an inventory for your Amazon store, which is quite a challenge for any seller. An ideal supplier provides sellers with high-quality products at a reasonable price range so they can keep a profit margin for themselves.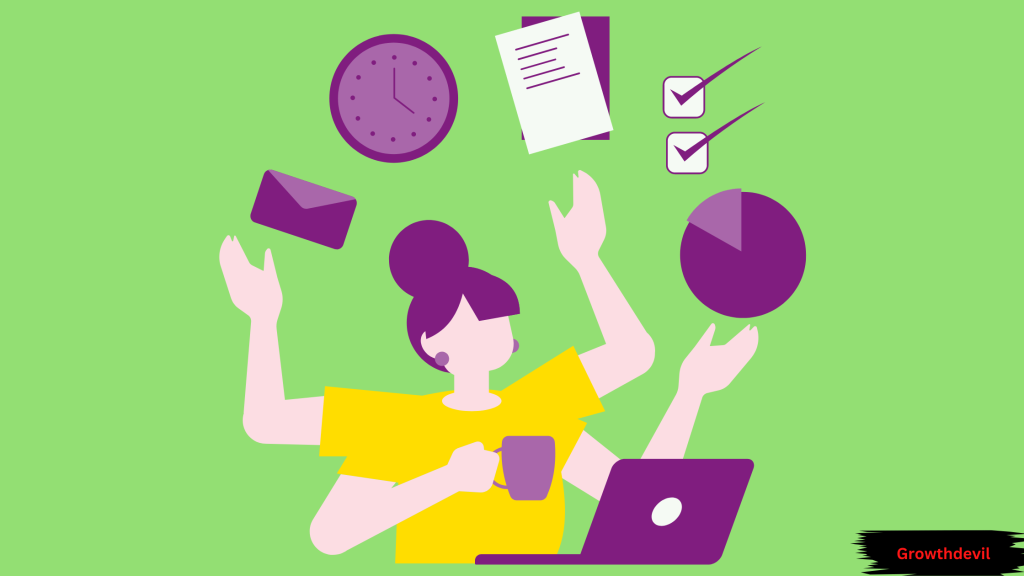 Sellers usually take advantage of the prices of a product from different marketplaces. But there are a lot of barriers, such as contacting them, language, analyzing samples, and negotiation. Coaches can help you take care of these things professionally on your behalf.
5. Marketing and Advertising
Sellers set up PPC campaigns and market their products to increase their sales. Your product may be the best according to you, but how will your audience find your products if your product listing is not optimized properly?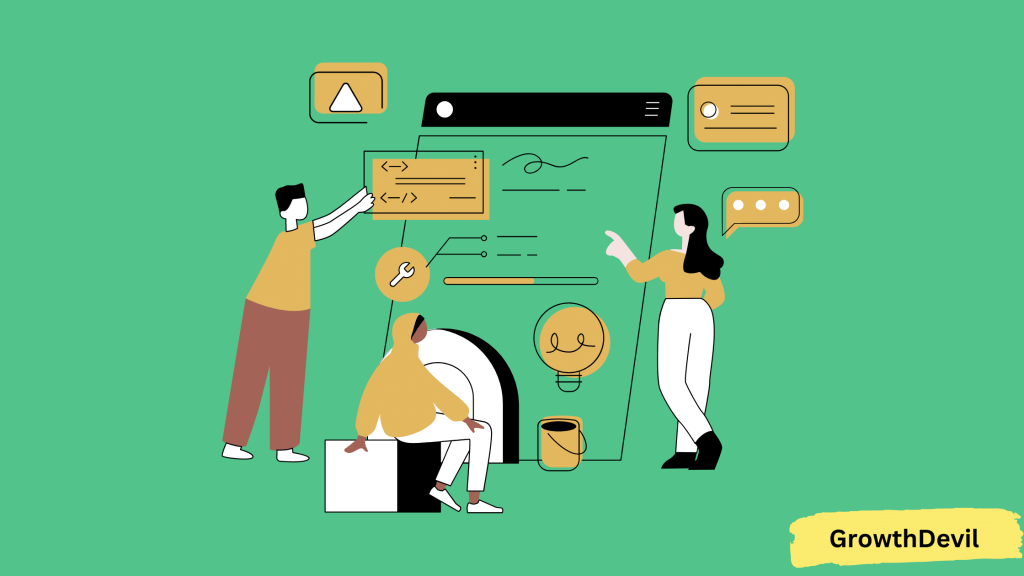 When you set up a PPC campaign or advertise your product, you bid on specific keywords, so the product appears at the top of the results when a shopper uses those keywords or phrases. But how will you know which keywords to bid on? If you bid on any typical keyword randomly, you will only lose your money, and there's no guarantee that it will increase your conversion. And that's where these FBA coaches come into play. They help you find keywords according to your targeted audience so you can only get sales-driven results.
6. External Advertising Techniques
A coach can easily teach you how you can use Amazon's in-house advertising option to sponsor your product on the search results page. But an experienced mentor teaches you how to enhance your marketing abilities with affordable off-Amazon marketing options. And they will also help you with how you can implement the power of social media in your business.
7. Business Expansion
Once sellers get success in one marketplace, they target other Amazon marketplaces to expand their business and brand exposure. But there's no certainty that your product will thrive the same as your marketplace, as the guidelines and sales data differ from each other. In such cases, you can take help from an expert or mentor and elevate your business under their guidelines.
8. FBA Fees
When you use the FBA program for your order fulfillment, the numbers add up quickly when it comes to FBA fees. As a beginner, it is hard to understand the FBA fees and how Amazon imposes these charges on different aspects. If you ever feel like you are in this situation, you can take help from an experienced Amazon seller or in-house mentors. It is very crucial because your goal is to generate income, and if you don't understand the basics, you will face difficulty setting the right price for your product.
9. Amazon Brand Registry
Every seller wants to make a name and fame among Amazon's audience, and Amazon Brand Registry is the first step towards this process. Enrolling in Amazon's brand registry comes with a lot of advantages. Like, you will get access to Amazon A+ content which allows you to create premium content for your product listing. Apart from that, you will also get access to tools like EBC (Enhanced Brand Content), sponsored ads, video ads, etc. An eligible coach can help obtain this trademark by properly walking through the registration process.
10. Preventing Costly Mistakes
Sometimes sellers handle all the processes on their own without knowing the consequences. They start investing in off-beat aspects, which turns out to be a disaster in the end. By doing this, they not only lose money but also minimize their chances of claiming their capital investment. For example, you send 90 days of supply to an Amazon fulfillment center without knowing whether it is trending in your marketplace or not. But, the product is not moving fast as you expected, and you keep paying long-term storage fees. In the end, you have to sell your products at cut-rate prices to avoid paying more fees.
These circumstances are avoidable if you take professional help from a tool or FBA mentor. They will help you with all your financial decisions so you can spend less and make more.
Types of Amazon FBA Coaches
Sellers can find a number of FBA coaches online. But, choosing an FBA coach depends on your business needs and learning styles. Let's see what kind of Amazon FBA coaches you can find on the internet.
1. One-On-One
Learning from an experienced person is the fastest way to gain experience. If you want to learn things fast, a private FBA coach can be the best for you. There's no denying that one-on-one coaching is the best option for Amazon, but it can be way more expensive than other methods, especially when you hire an experienced coach.
Luckily, Amazon offers mentor services to their sellers. These tutors do not advertise their service, but their skill level is no less than these expensive tutors. You can also seek help from established and successful Amazon sellers.
2. Seller Tools
Selling on Amazon is a stepwise and long procedure for a beginner. You can't decide today and start selling on the platform tomorrow—it takes patience and hard work. Luckily, there are tons of Amazon seller tools available on the internet that help sellers from scratch.
These tools don't usually offer human support unless they include weekly or monthly one-on-one support with their plans. Instead, the support you get from these sellers is derived from actual data, which makes it easier for sellers to take a decision over a specific topic. For instance, if you are looking for a product to sell, you can use a reliable seller tool and look for profitable products using keywords. It will come up with accurate sales and historical data that will help you take which product to choose. Helium 10 is one of the best and most reliable tools that you can try as your FBA coach.
3. Mastermind Groups
One-on-one assistance from experts or existing sellers can be expensive, but that doesn't mean you can take professional support at low costs. Mastermind groups are prime examples of it. These are groups of professional and experienced sellers who have been working with Amazon for years. Here they share important insights on topics new sellers usually seek help for. You can join these private groups and ask questions about anything related to selling on the platform.
Apart from that, you can also get access to exclusive resources that you won't find anywhere else. You can also share your knowledge with existing members, which will increase your trust among members.
4. Amazon FBA Course
The options mentioned above are extremely time-sensitive, which means you have to take action within the given time. Otherwise, you have to extend your time or upgrade your plan in order to meet your goals. Luckily, there are hundreds of FBA courses available online that you can purchase for lifetime access. 
These courses include knowledge from industry experts so sellers can learn crucial insights for various Amazon aspects. Not only do you learn about these aspects, but they also teach how you can improvise to stand out among competitors. Amazon's algorithm changes from time to time, which makes it difficult for sellers to follow their pattern and change accordingly. Luckily, these courses keep updating their content which makes it easier for sellers to implement them in their stores. Amazing Selling Machine is one of the premium courses for Amazon sellers. It is a little expensive but also comes with an exclusive guarantee, so there's no harm in trying the course.
When Should You Look for An Amazon FBA Coach?
The platform of Amazon is extremely well-designed for both sellers and shoppers. And the best part of joining Amazon seller is that you don't have to look for external resources in order to create your own storefront. Most of its technical aspects are straightforward and AI-driven, so it is not necessary to hire someone to learn something you can't find on the platform. The help center of Amazon is filled with valuable guides and articles, which is enough to start a business on your own.
However, one thing you can't learn on Amazon is how you can overcome your competitors or boost conversions to get success or rank higher. Fortunately, you can gain experience and find organic strategies on the internet to improve your performance, but it will definitely take your time. And if you are using automated services like dropshipping, FBA, or print-on-demand, all you have to do is promote your products as much as you can. Even if it takes investing money in marketing.
An FBA coach is certainly a shortcut to your success on Amazon. They can share their experience, tactics, and knowledge with you, and you can implement it in your business to fast-forward the process.
The only downside of hiring an FBA coach is that they can be pretty expensive if you go for an individual. And there's no certainty that their tricks will work on the business. Unlike seller tools and FBA courses, their fees are non-refundable, so make sure to check reviews and their content type before investing.
What To Look for In An FBA Coach?
It might sound crazy when you say to someone that "you are looking for a coach for your business," but this is quite a serious matter. If you invest your hard-earned money in the wrong FBA coach can cost you a lot of money.
That's why you have to make sure that they are going to provide you with the right direction according to your business. Here are some questions that you can ask your FBA coach before investing money:
What Kind Of Services Do They Offer? Is it A Program, Or Are They Offering Expertise?
If you find an Amazon FBA coach for your business, do some research before subscribing to their service. This will ensure what kind of services they are offering. A reliable coach must have content related to their course on various social media platforms, or other sellers must have mentioned them and their services.
Do They Have Social Proof Of Helping FBA Sellers?
Social proof is the best way to gain the trust of someone who is offering services. If a coach is renowned, there must be reviews or comments on their website or social platforms. You can check thoroughly using the name of the coach or course to check whether they are legit or pretending to be someone they are not.
Are They Interested In Helping Other Sellers?
You can find many self-proclaimed coaches who will try to sell you a coaching program by flexing their money, cars, and houses. They will show you a dream and will try to convince you to buy their expensive program. I suggest you not get trapped in their enticement and stay away from such people as far as possible.
Instead, look for coaches that actually believe in helping other FBA sellers. If a coach is offering a training or coaching program, they must have an outline for the program. Check it first to ensure whether it makes sense for your FBA store or not.
Do They Offer Demos Or Free Resources?
Many Amazon mentors and eCommerce coaches create some free resources or content like YouTube videos, blogs, Linkedin posts, Facebook groups, etc., to showcase their knowledge in a certain field or niche. You can go through such free resources to see if they are capable of teaching you courses related to your FBA business.
Many Amazon FBA coaches and mentors offer a free demo or at least a demonstration of their actual course/program, so the sellers can understand what they are buying.
Related Read:
Final Words: What Is An Amazon FBA Coach
Having a professional mentor by your side always makes a difference, no matter what profession you are in. The same happens with Amazon sellers. Thousands of Amazon sellers are seeking professional help from FBA coaches and mentors to stand out in the competition.
However, not everybody needs professional help at this level if they are running a small business. It's not worth spending thousands of dollars when you can't redeem it back with your business. Small businesses can keep taking help from affordable seller tools until they are established enough to upgrade or grow their business to the next level. And when you start looking for a coaching program or mentor, do proper research before investing money to ensure you choose the right one for your Amazon store.