Growth Hacking
It's all about behaving like a Growth Devil
We're sure, as you're reading this, you're looking for tips and tricks to hack your way to massive results. Well, if that's all you want, click here and read through our blog. But, if you actually want to turn your success story into reality, it's going to take more than tips and tricks to get you there, it's going to take a change in your behaviour.
Growth Devil is a way of being, a set of behaviours, a culture. Work with us, and that's what you'll learn. Of course, you'll get great tactics and technology along the journey (never mind epic results), but we want to turn you into an entrepreneur that behaves their way to success. Effortlessly.
How do you learn to behave like a Growth Devil?
Growth Devil Manifesto
I hereby declare that I will:
Be goal-oriented. I will always know where I want to get to; with clarity and conviction.
Be intentional. I will always know WHY I want the things I want, and why I do the things I do.
Be excellent. I want nothing more than to be the best in the world at what I do.
Believe nothing and test everything. I recognise that there is too much for me to know in the world, and I must approach everything with curiosity, skepticism and wonder.
Measure, analyse and learn from everything. Data is my guide, without it I would be acting blindly, so I must seek it in everything I do.
To become a Growth Devil, you must learn (and then master) four stages of growth. Repeat this process until it becomes a core behaviour for you and a default way of thinking.
The Four Stages of Growth
1
Write your success story
Without a goal, how would we know if we're getting anywhere?
The first stage of growth is to write your success story. It needs to be super clear in your mind something you can visualise with perfect clarity (like you're seeing it on an HD TV).
What does success look like for you in six months? In 12 months? Want our guidance on this?
2
Plan your way to success
Next stage is to come up with a clear strategy to get you to your goal. This is about brainstorming ideas and then prioritising them into a clear set of actions.
Doing this properly can take a bit of time. We have a one month programme called Building Foundations for Massive Growth â"¢ that we can guide you through to take your dreams and turn them into a solid action plan.
3
Execute experiments to test your plan
A plan is never perfect because it's always based on your assumptions when you write your plan. Remember, one of your commitments if you're going to be a Growth Devil is to
Believe Nothing. Test Everything.
So, the first thing you're going to do to execute your strategy is to run a bunch of low-cost, low-risk experiments to get a quick reading on the real ROI of your ideas.
4
Focus your attention on what works
Once the data starts to pour in, and it becomes clear what's working and what's not, you can refine things down. You will cut out all activities that are performing poorly, you'll invest heavily into activities that get great results, and you'll keep searching for more ideas to test out.
This is an ongoing process of experimentation and refinement you will go through this for a very long time. Each iteration you complete will bring you closer to success. You just have to keep going until you reach your goals and this behaviour becomes second nature. That's really all you have to do to turn your success story into reality.
Sounds easy, right? It's not.
The biggest barrier you're going to face on this journey is yourself and your old habits. The best thing you can do is to invest in a community or coach that will hold you accountable.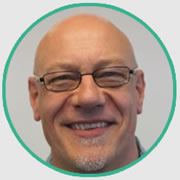 Carl Penwarden,
Managing Director, Able Tech
"Growth Devil have helped us by asking hard questions and challenging us to re-examine ourassumptions and at the same time given us the space to learn lessons for ourselves. They have opened our eyes to a more "real" and measurable approach to product/service development. We still have a way to on our journey and now we have the genesis of a better way forward."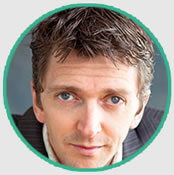 Daniel Batten,
Founder and Former CEO, BioMatters
"Growth Devil solves, among other things, one of the key problems that afflict emerging companies how to know in advance which sales strategy will work, before you commit time, money and effort to launching off in what could prove the wrong direction. Products improve through iterations."