Have you ever wondered what items you can sell on Amazon marketplace without approval? Amazon ungated categories are the ones you are looking for.
Unlike retail and physical stores, you will need permission or approval to sell specific products when it comes to eCommerce. There are a lot of restrictions on selling products online. It makes it harder for beginners to find a legal product to sell online. Luckily, Amazon has cut some slack for beginners by offering them several ungated categories. These categories don't require you to take permission to start your selling journey on Amazon.
In this post, we will talk about Amazon's ungated categories and what type of products you can sell under these categories.
What Is An Ungated Category On Amazon?
An ungated category is a group of products that is legal to sell. As an Amazon seller, you don't have to get approval or follow specific guidelines to sell those products on Amazon. Overall, new sellers can directly start their business on Amazon with these products. These categories are quite similar to open categories.
However, there are some differences between ungated and open categories. Like, ungated categories are completely open as there's no need for preauthorization. Open categories also don't need permission, but some subcategories or products under these categories might need approval.
On the contrary, restricted or gated categories require you to follow certain steps in order to get approval to sell under these categories. If you are planning to sell refurbished, open-box or used items, permission and approval is mandatory, no matter whether it is an ungated or gated category.
What Products Can You Sell On Amazon Without Approval?
After creating an online store on Amazon, most sellers look for products that don't require authorization to make sure they can start right away. Some of them do that because they don't want to wait for days to get started, while some don't want any trouble selling restricted products or don't want to sell private-label products.
Regardless of the reason, there are tons of products in several ungated categories on Amazon that you can sell without any approval. Amazon has over 33 main categories, of which 12 are completely ungated. There could have been more categories, but they may have specific products or subcategories that require approval. 
Here is the list of ungated categories in which you can find products to sell on Amazon right away:
| | | |
| --- | --- | --- |
| Sr.No. | Product Category | Product Examples |
| 1. | Amazon Kindle | eBooks, paperback books, Kindle accessories, and audiobooks |
| 2. | Books | Non-collective books, magazines, calendars, journals, card decks, and sheet music |
| 3. | Baby | Pillows, shampoos, toys, bottles, diapers, and pacifiers |
| 4. | Beauty & Personal Care | Brushes, hair styling tools, bags, skincare tools, and cases |
| 5. | Camera and Photo | Binoculars, telescopes, cameras, camcorders, and instant print camera |
| 6. | Home & Garden | Dining, kitchen, furniture, pet supplies, bath, decor, craft, storage, pool supplies, lawn, and snow removals |
| 7. | Cell Phones and Accessories | Phone cases, cell phones, chargers, selfie sticks, and power banks |
| 8. | Industrial and Scientific | Printers, retail supplies, dental supplies, education, and electrical & lighting |
| 9. | Musical Instruments | Guitars, live sound, orchestra, amps, recording equipment, and strings |
| 10. | Major Appliances | Air conditioners, clothes dryers, dishwashers, freezers, kitchen stoves, washing machines, and induction cookers |
| 11. | Tools and Home Improvement | Building materials, plumbing, appliance parts, hand and power tools |
| 12. | Sports and Outdoor | Hunting accessories, exercise, fitness, athletic apparel, game room, and boating & fishing |
Best Ungated Categories For Amazon Sellers
New sellers can take their time to find a profitable product by going through proper product and keyword research. Meanwhile, you can sell products under ungated categories until you get ungated on Amazon. Let's have a look at the top ungated categories with the biggest profit margins.
Amazon Kindle: In this category, you can self-publish your eBooks or online courses. You can also sell audio on Amazon Kindle.
Baby Products: You can sell products related to baby comfort and hygiene in this category.
Books: You can sell many types of books without any approval. But you need to make sure the books you are selling are not collectibles or subject to copyright.
Beauty Products: You can find hundreds of products to sell in this category. However, the products must be genuine and from renowned companies.
Home & Garden: Amazon doesn't restrict sellers from selling products related to the home and garden category.
Cellphone & Accessories: You can also sell smartphones and trending products without approval.
Why Are Some Categories Restricted On Amazon?
Amazon is legit and one of the most distinguished companies in the world. To maintain its high standards, Amazon wants to provide genuine services to its shoppers and wants to protect them from potential fraud and receiving counterfeit products.
If you are a beginner or new to Amazon, the company has no idea whether you are trustworthy or not. That's why new sellers need approval to sell products from restricted categories.
There are numerous reports of fraud on other eCommerce platforms, such as mock products, duplicated DVDs, replica jewelry, and fake brand products that can easily fool a customer by their looks. But that doesn't happen on Amazon often, as traders and sellers have to authenticate their profiles and products. 
Amazon mainly focuses on three things when it comes to restrictions for sellers: category, condition, and brand. For example, categories like grocery and food items are closely monitored. In such categories, brands are considered, but their products are also tested and screened thoroughly. That's why Amazon requires you to submit a license before you start trading these products.
In restricted categories, you will also find many established brands. These brands work with the platform to protect their products from copyright infringement. However, if you are a trader or distributor who wants to sell products from these brands, you will need to show a legal letter or request approval from the specific company.
How To Get Ungated On Amazon?
If you want to sell products from gated categories, you have to get ungated before listing products. Getting an ungated tag is not as difficult as other sellers think. First, you must ensure that you are on a Professional seller account. It is a monthly-based subscription that costs $39.99 per month. After that, you can follow these steps:
Step 1. Open your Seller Central account and select the Inventory tab from the menu. Choose the Add a Product option from the Inventory tab.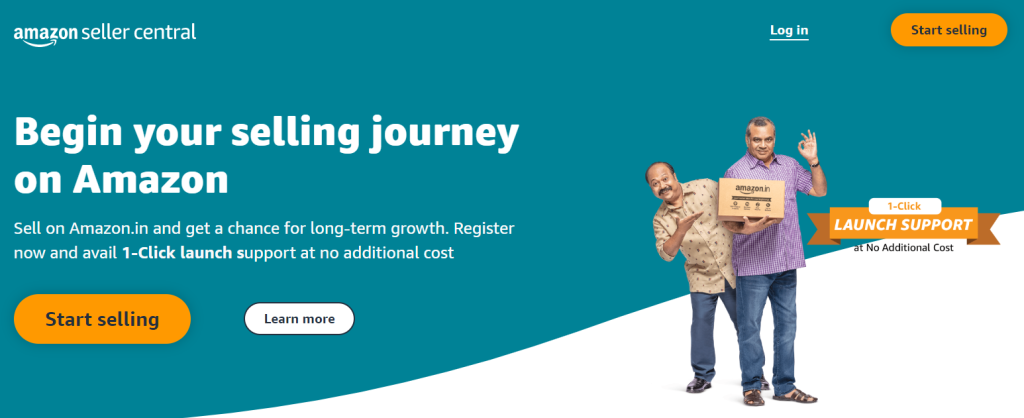 Step 2. Find the gated category or subcategory and select your preferred product for your business. You can also search for a product manually using the product name, ASIN, or brand.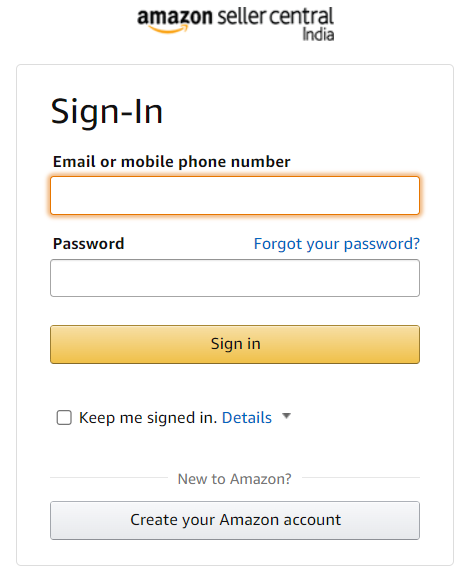 Step 3. After selecting the product(s) from the results, click Apply to Sell.
Step 4. Now, click on Request Approval to ask Amazon for your product's approval. Remember, Amazon doesn't accept requests for certain categories and subcategories. So, make sure to check those categories before applying.
To create an approval request for gated categories, you will need the following documents:
If you are sourcing products from a wholesale company, you will need a letter from the brand/manufacturer owner
Invoices of your purchases
Contact information
Monetary fee
Other information
Difference Between Gated And Ungated Categories On Amazon
As stated above in the article, Amazon keeps some categories ungated, so interested sellers can easily start their eCommerce journey. At the same time, they also keep other categories restricted (gated) so that only verified and professional sellers can list their products for sale.
There are many other differences between these categories as well, like competition level. Since the ungated categories have no restrictions, thousands of sellers join every day to sell their products. So the number of sellers for those categories is increasing day by day, and so do the competition level. In fact, millions are already selling products under ungated categories.
This situation makes it difficult to survive as a new Amazon seller unless you are already prepared for it. Your competitors may have been selling the same products for years. So overcoming them can be hard, but not impossible. You can come up with great SEO and marketing strategies to make your product stand out from others. Otherwise, you will rage-quit waiting for your products to make a sale.
Gated categories, on the other hand, have restricted policies that only legit and verified sellers can implement. Regular sellers can also sell in several gated categories, but they have to make a request in order to get approval for those categories. Since gated categories require approval from Amazon, not many sellers compete against each other for the same category. That means approved sellers can reach their target audience without much effort. Due to less competition, the profit margin for gated categories is usually higher than ungated ones.
Restricted Categories On Amazon
On Amazon, the "restricted" word can refer to two aspects. The first one is gated categories. This one is restricted for new sellers, but eventually, they can sell these products after getting approved. The other "restricted" means that some products and categories are completely restricted from selling on Amazon or simply very difficult to get approved to sell legally. Here are some examples of both terms:
Alcoholic beverages and raw alcohol
Animal byproducts
Fine art sculptures, paintings, and textiles
Unauthorized artwork
Vehicle parts and used components
CPAP cleaning & disinfecting devices
Currency, coins, and cash equivalents (except collectibles)
Dietary supplements that don't meet certain criteria
Drugs and controlled substances
Explosives, weapons, paintball, and air ammunition
Gambling, lottery tickets, and machines
Offensive and controversial items
Final Words: Best Amazon Ungated Categories (2023)
Selling in ungated categories is a good option for beginners—at least for a start. You will get enough time to create your image among your audience and Amazon. It is up to you. You can make a good seller experience and qualify for gated categories or stay average to keep selling in competitive categories.
However, new sellers can also sell in gated categories, but they have to request approval with proper documentation. In reality, both categories have thousands of profitable products to sell. All you need is an Amazon seller tool like Helium 10 or Jungle Scout to find a potentially profitable product in your marketplace.