Are you wondering what the best products to sell online in 2022 are? Well, it's complicated, but we figured out how to make it easy by searching the Google trends related to each product for you!
With a cut-throat competitive market for products in 2022, it can be challenging to understand which products will thrive in the market and help you generate significant revenue. As a startup for your business, you will have to understand the market needs, which is yet another challenge due to its fluctuating nature.
However, we have gone deeper to analyze the best places to sell products in each category and the places where you will find your potential customers.
With that, let's get into the article.
7+ Trending Products to Sell Online In 2022
You cannot sell just sell anything in the market and expect higher returns or success. Knowing the trends, where is demanded, and places you can sell the product to impress your consumers is crucial. Given below are the trending products to sell online in 2022.
1. Home Decor
Home decor items are hot selling, especially with people focusing more on how their house looks. If you are wondering where to sell them, go to Amazon, Flipkart, Pepper fry, and Urban Ladder.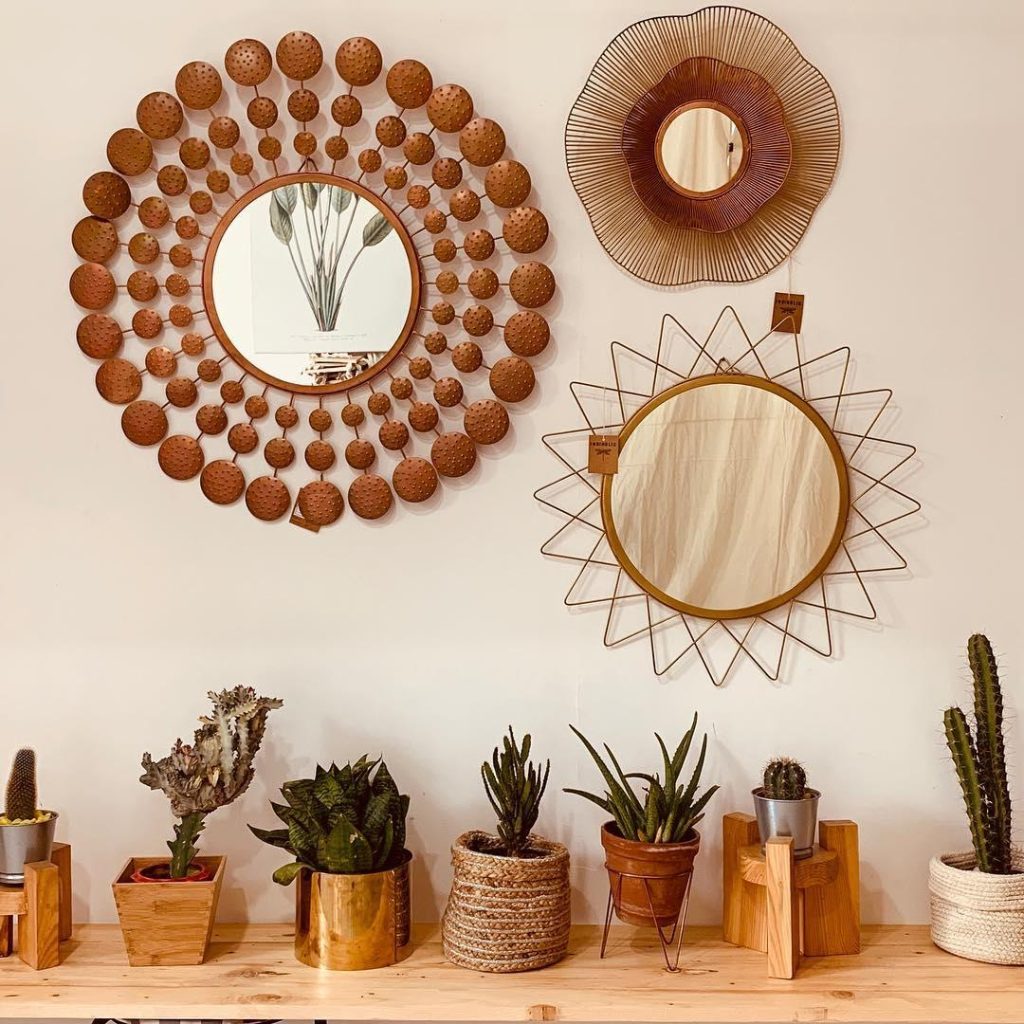 Here are the best home decor products to sell online in 2022.
Selling carpets is a profitable deal considering their utility. Cleaning all of the dirt and dust before entering your house and giving a royal look to the floor is all we want. According to a survey, the demand for rugs will increase by 4% by 2026.
People between 2019 and 2021 most searched rugs. Rugs are still on the top searches of people online purchasing home and decor items.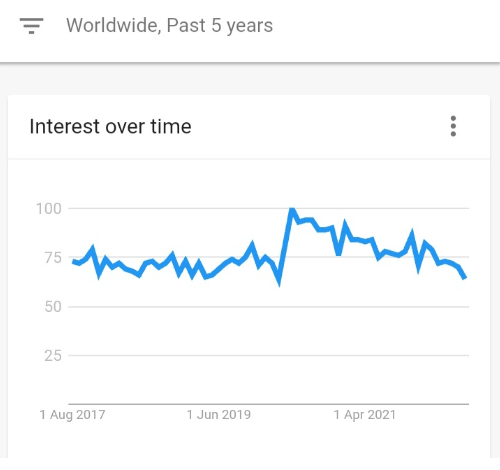 Rugs were most searched by people across the USA, UK, Ireland, Australia, and New Zealand.
Nobody can ever compromise on their sleep; hence blankets remain the top searched interest of people on the internet looking forward to purchasing goods for their home. It's a profitable deal to sell blankets, considering the searches on the internet for blankets have a drastic rise every year, as shown in the graph below.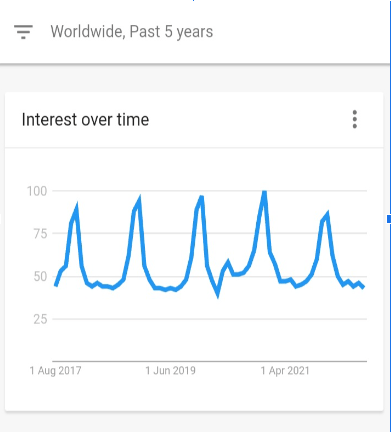 Most of the searchers for blankets on the internet were located in South Africa, Australia, the USA, the UK, and New Zealand.
2. Beauty & Skincare
Beauty and skincare products are increasing in demand. Everyone is looking for the right product that helps them enhance their appearance and eliminate their skin problems, from younger audiences to older adults.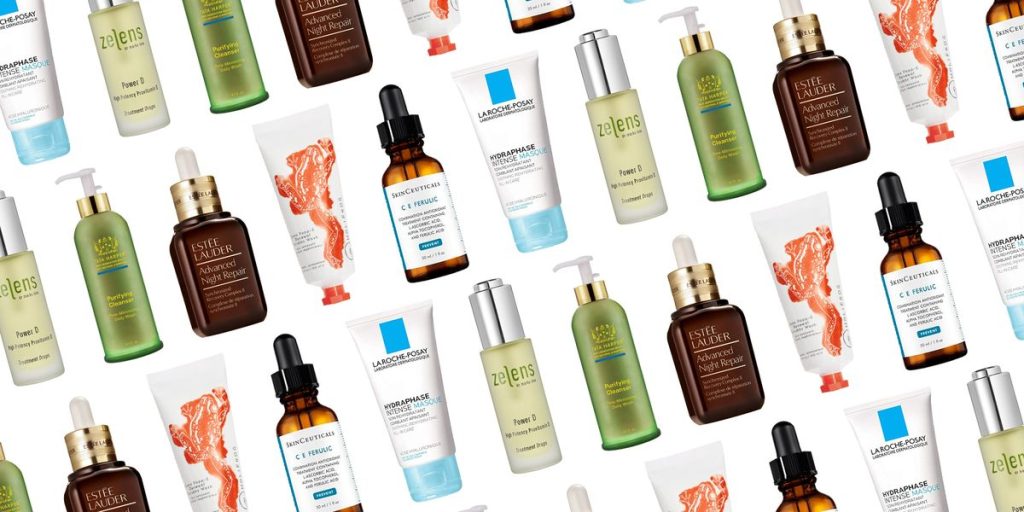 Selling beauty and skincare products online on Soko glam, Dermstore, Vershop, peach and lily, Follian, etc., is profitable.
The problem of Bad posture is rising due to the constant use of laptops, computers, etc. People working in offices, studying in schools, etc., are prone to this issue. But do know a person looks less attractive with a bad posture.
People are continuously buying posture corrector belts online to resolve this issue and look more attractive. The rise in the demand for this product is visible in the below graph.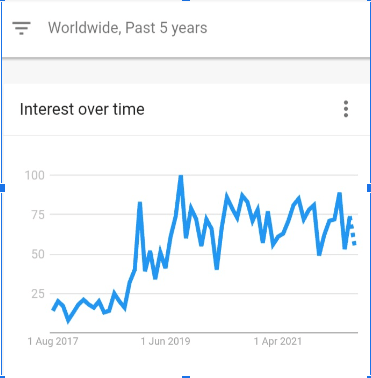 Most searches for posture corrector belts were made by people living in India, Pakistan, UK, and USA. According to the graph below India and Pakistan are the best places to sell posture corrector belts.
Looking good is no longer just a women's issue men are concentrating on their looks too, especially with their beards. The beard grooming kit is getting in demand on the internet. It looks like men are taking their looks seriously and taking good care of their beards. This means selling beard grooming kits is a profitable deal for sellers.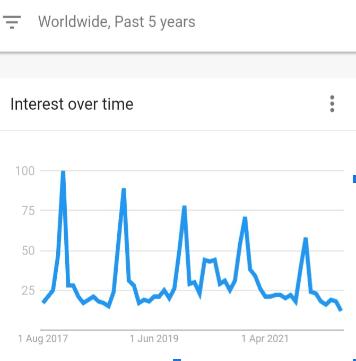 Most people from Ireland, the UK, New Zealand, South Africa, and Australia are seen searching for beard grooming kits online.
3. Sports
Sports products are trendy among the youth. With the fast-pacing lifestyle, people are leaning more on keeping themselves active by indulging in sports. So, as a seller for the sports niche, you can sell sports products on Carbon38, sports direct, Training, and Deprov village.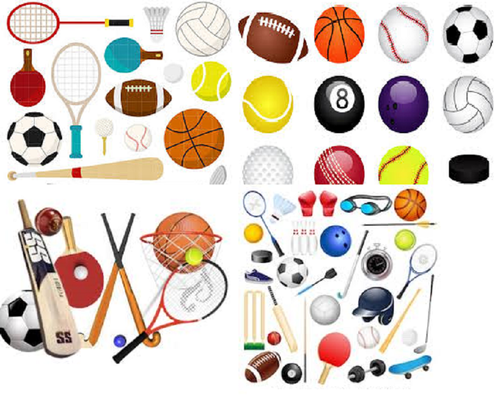 Have a look over the best sports products to sell online in 2022 below.
Yoga mats are gaining popularity with time. The demand for yoga mats peaked in 2020, and we know the reason behind it is covid-19. The demand is still there, and selling yoga mats would be profitable.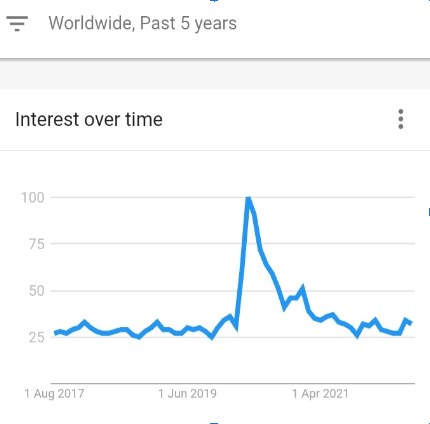 If you are looking for your target audience regions, see the graph below. Most searches were from Australia, Ireland, New Zealand, the UK, and the USA.
Fashion is essential even when it comes to exercising for youth. Athleisure is designer sportswear consisting of sweatpants, leggings, socks, shoes, etc. The demand for Athleisure is increasing over time, as shown in the graph below.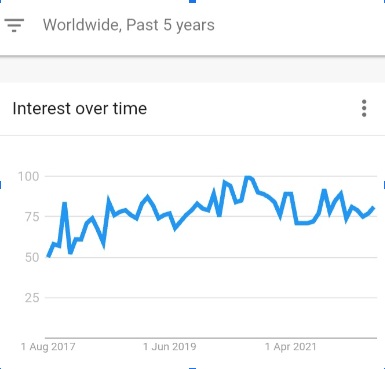 People across the globe are searching for Athleisure online. But, most searches are from Singapore, the USA, Hong Kong, Sweden, and South Africa.
Sports bottles are easy to carry, affordable, and necessary for every sports enthusiast. As a result, the number of sports bottles is increasing at a rapid rate, especially in 2022.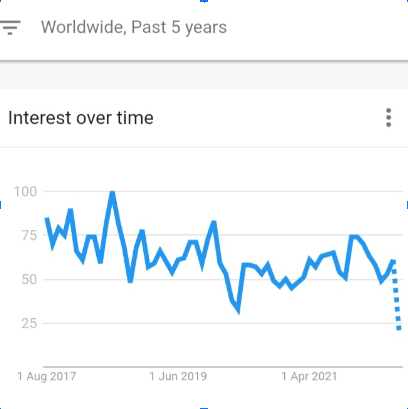 Sports bottles are in demand in New Zealand, Australia, the UK, South Africa, and Canada.
4. Fashion & Jewelry
Fashion and jewelry have remained popular for years, and it comes as no surprise that it is still a hot selling category in 2022. Selling fashion and jewelry products on eBay, ArtFire, Esty, and Zibbet is a good decision. However, in recent years, people have also opted for social media marketing to start their small fashion and jewelry business, which soon turn into big empires!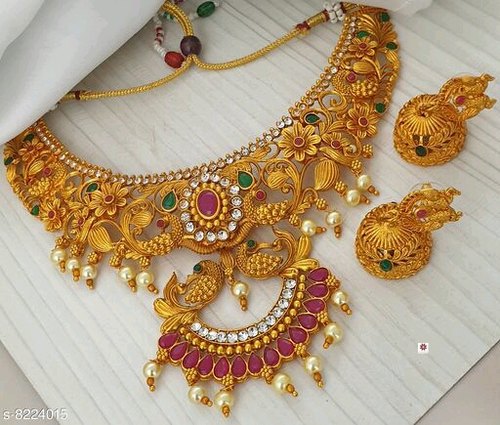 Look at the best products to sell in the fashion and jewelry categories.
Hair extensions are getting very popular in the world of fashion. Hair extensions are a necessity for wedding seasons, and you can consider selling them, considering it a profitable business with less investment and great ROI.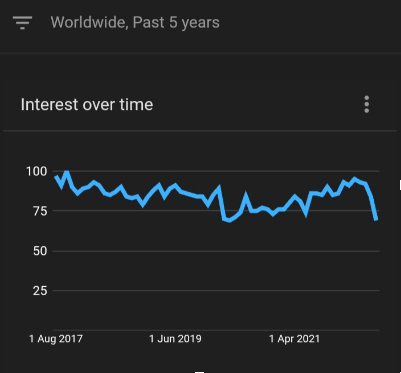 You will find your target audience for hair extension businesses in the UK, Ireland, Australia, the USA, and Australia.
Less time for the gym or too lazy for it. Shapewear will be your customer's lifesaver. The demand for Shapewear is drastically increasing. Check the below graph to see Shapewear's demand growth.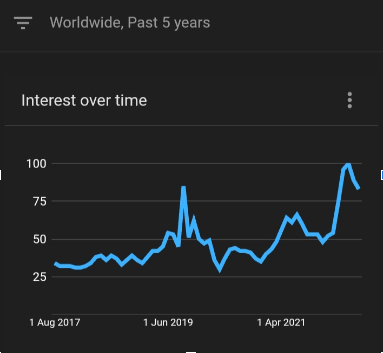 If you have decided to sell Shapewears, your target audience would be from Australia, the UK, Ireland, the USA, and New Zealand.
5. Pet Products
Pet owners are demanding their pets' needs, so the pet products sold on websites meant especially for pets, like chewy, target, Walmart, etc., receive more sales than general websites.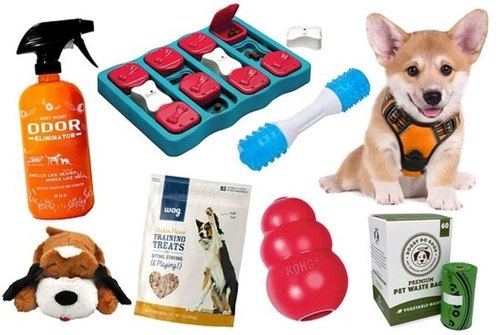 Over time we observed pets being a part of every house. The demand for healthy and tasty pet food is increasing rapidly. The graph below shows that selling pet food could be considered a profitable deal.
People in Australia, Canada, New Zealand, the USA, and the UK are most searched for pet food.
Cats are considered to be the favorite pet of people across the globe, and giving comfort to our little pets is a must. Have a look at the below graph to understand the growth of cat beds worldwide.
Cat bed demand is mainly in the UK, New Zealand, Australia, Sweden, and Turkey.
6. Gadgets & Technology
Gadgets and technology products have significant profit margins. 2022 has opened the door for additional innovations and gave rise to the tech world! So, with the right gadget and technology, you will never stay behind. You can consider selling them on Amazon and Walmart for even better sales.
A product is brought to get convenience in life, and a wireless charger provides excellent comfort and convenience to people who cannot find plugs around them at times. Selling a wireless charger is profitable since it remains in demand almost every time.
Most searches for wireless chargers are from Australia, Singapore, Uk, the USA, and New Zealand.
The power bank is again a product providing absolute comfort to people, and demand remains high almost always. The demand for power banks saw a fall during 2020 mainly due to quarantine but came on a rise again, and selling power banks is a profitable deal.
India, Singapore, Bangladesh, Indonesia, and UAE are the places with the most demand for power banks.
7. Kitchen Appliances
Kitchen appliances are the basic utility of every household, so you can rest assured that your products will never go out of style. No matter how much things change, people are still going to look for appliances. The only difference is the upgrades to the previous one. Selling them online on eBay, resellers, garage sales, etc. Now, let's check out the best kitchen appliances to sell online in 2022.
A kitchen is incomplete without a vegetable chopper. The demand for vegetable choppers is increasing, and the below graph proves it.
The demand for vegetable choppers is high in countries like India, UAE, the UK, Australia, and New Zealand.
Last but not least, Air fryers are growing in demand in the market each passing year, and the below graph is ample proof. According to a survey, the need for air fryers will increase by 7.4% by 2027.
Selling Air Fryer can be said to be the most profitable business in the upcoming days.
The US, Australia, New Zealand, and Puerto Rico have the most demand for air fryers worldwide.
Wrapping Up! On Best Products to Sell Online (2022)
Here we end our article; billions of products are bought and sold online every year. However, not all online businesses are thriving. Knowing the choice of a large set of audiences online is crucial. The above article provides a detailed overview of what products to sell online in 2022.
We hope you can figure out the product you wish to sell online by the end of this article. Let us know what, according to you, is the best product to sell online in 2022 in the comments below.
Related Read:
FAQs On Best Products to Sell Online
What products would be popular in 2022?
The products below would be popular in 2022 include Print books or ebooks, belt buckles, false eyelash accessories, household cleaning supplies, and Dinnerware.
Which product sells most online?
The below products are sold online the most.
Fashion items
Tips and tourism
Tech products
Second-hand sales
Educational courses
What is the most searched product on Google in 2022?
The most searched products on Google in 2022 are clothes, video games, toys, cosmetics, and home appliances. 
What are the factors affecting people's wants and needs?
The below factors affect people's wants and needs.
Psychological needs
Safety needs
Esteem
Love and belongings
Convenience
Ease of use
What businesses are in demand?
The most in-demand businesses are social media consultancy, senior care services, smart product development, organic beauty products, and healthy fast food/