Have you ever got an email or message saying "Payment Revision Needed" from Amazon? If so, don't worry, as it is a common error Amazon sellers face.
But what does the "Payment Revision Needed" message refer to? How can you resolve it? Many sellers and buyers are facing this issue.
In this article, I will answer these questions and also share a guide that will help you fix this problem with ease.
Let's get started.
What Is The "Payment Revision Needed" Message On Amazon?
Amazon sends you a "Payment Revision Needed" message to your Amazon account or your registered email when they are unable to process your payment or transaction. It can happen due to many circumstances. Regardless of the reason, it can be resolved quickly. All you have to do is go to your Amazon account and update your payment method so your further orders can proceed.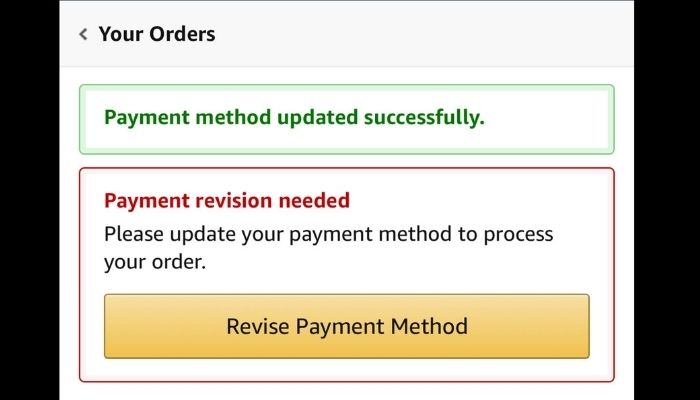 Bonus: If you are facing issues in creating an Amazon seller account, then take a look at our step-by-step guide on how to create an Amazon seller account and follow the guide.
Why Does The "Payment Revision Needed" Error Occur?
Here are a few possible reasons for this message to occur.
Expired Credit Card: The most common reason for this message to appear is when your registered credit card on your account has expired.
Insufficient Funds: When you use the same credit card for various purposes, the card usually gets out of funds. The bank refuses to complete a payment or cover a charge in such cases.
Billing Address is Incorrect: You might receive this message if your billing address registered with the credit card is incorrect or if you forgot to update it (if you have moved to a new place).
Card Limit Reached: Some credit or debit cards have daily or monthly spending limits. If somehow you have reached your limit on the registered card, you will receive a declined payment message from Amazon.
Incorrect Card Details: If you have entered any incorrect card details, such as the name, CVV number, or expiration date, you will receive this message from Amazon.
Card Company or Bank is Declining the Payment: Sometimes, the bank or company related to your company declines the payment as a doubt of unusual activity or suspected fraud.
What To Do When You Receive A "Payment Revision Needed" Message?
Both Amazon sellers and shoppers can receive a "Payment Revision Needed" message. As soon as they receive this message, they usually contact Amazon to resolve the issue. In reality, only you can solve this issue as it occurred from your side. In this situation, the best thing is to review why you keep receiving this message and solve it.
Here's what you can do after receiving "payment revision needed" from Amazon.
Enter Correct Card Details: You might receive this message if you mistakenly entered the wrong card details while setting up your account. In that case, go to your payment settings and update it with the correct card details.
Update Billing Address: If you have moved to a new address, but Amazon has the old billing address, you must update your card with the new address.
Check Card Limit: If you keep receiving this message, you need to check your card limit even if your payment setting is updated with the correct card details and billing address. Usually, the bank sends you an alert message regarding the card limit. If not, check manually and pay the due amount or increase your card limit.
Contact the Card Company or Bank: If your bank or card company is declining the payment for some reason, you need to contact them immediately and find a solution regarding this error.
How To Fix The "Payment Revision Needed" Error On Amazon?
If you have received the "Payment Revision Needed" message from Amazon, but the money has been debited from your account, here's how you can fix it.
Open your Amazon seller account and go to the Payment Option.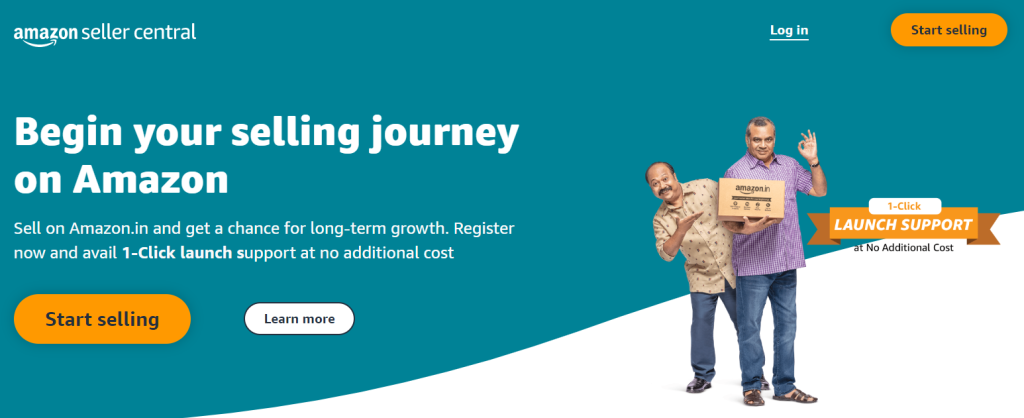 Check your Payment Method to see which card is listed for payments on Amazon.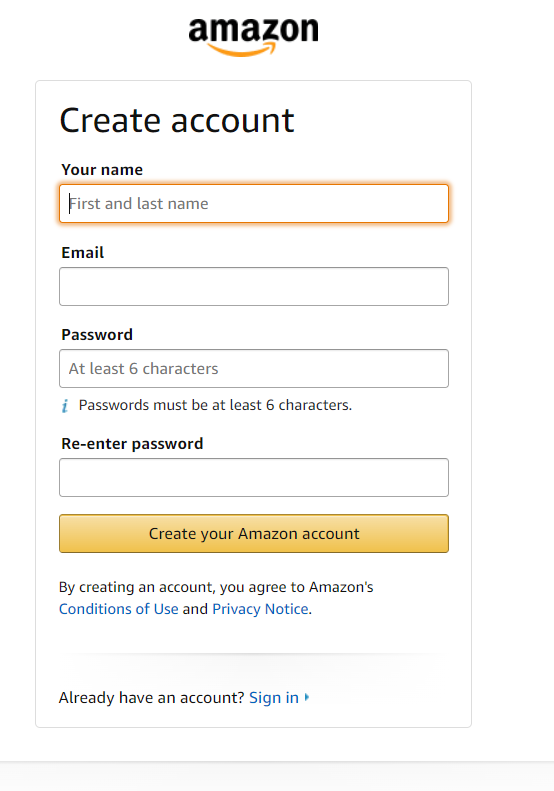 If your credit card details are incorrect or need an update, do the required action.
If your card details are correct and updated, go to the Your Orders section and retry your payment to complete your transaction.
Now check if the message is disappeared or not.
You need to contact your bank or payment provider if the message is still on the board. Contacting Amazon customer care regarding this will be unnecessary. They won't solve your issue. However, they will assist you with what to do to resolve this error.
Things To Consider After Receiving A "Payment Revision Needed" Error On Amazon
Now, you know the certain reasons why the "Payment Revision Needed" message can occur. Regardless of the reason, you can receive this message on your account and registered email. Here are some things you need to remember after you receive this message.
1. Make Sure the Message is from Amazon
If you have received "payment revision needed" in your email, make sure it is officially from Amazon. If the message is from the amazon.com address, it is legal. Otherwise, it is not likely from Amazon.
2. Review the Email Regarding the Message
If you are still trying to figure out the email you got from Amazon, open your Amazon account to check if you got the same message there. You will see the payment revision needed in the notifications or in the Your Orders section.
3. Don't Click Any Links Attached to the Email
The Internet has a lot of cyber hackers and scammers that will try to manipulate this situation. They often create fake emails and websites that look exactly like Amazon emails, but they are not. You will be most likely to find links attached to these fake emails. Then, you have to outsmart them in such a situation. Don't try to log in to Amazon through those links. Instead, open the official amazon.com website and log in to your website. 
4. Don't Provide Personal Details
If you have accidentally clicked on spammy links and they directly ask you to enter payment details, do not provide your personal or credit card details, even by mistake. Remember, Amazon never asks for payment or personal details directly or through a link. Instead, log in to your account and resolve your issue from there.
Note: If you have become a victim of these scams, immediately report the incident and contact Amazon. Also, change your account password or update your payment from the settings to ensure your Amazon account is secure. 
Related Read:
Final Thoughts: Payment Revision Needed Amazon
"Payment Revision Needed" is a common issue that Amazon shoppers and sellers face. With some precautions, you can get this problem fixed within no time. You can use the guide mentioned above to resolve this query. If the guide doesn't resolve your query, you can remove the current payment method and add a new payment method to solve your query.
I hope this guide helped with your purpose. If you have questions regarding this post, leave a comment in the comments section. 
FAQs
Why did I receive a "payment revision needed" email from Amazon?
This email is sent when there is an issue charging your account for fees related to selling, such as monthly subscription fees or FBA storage fees. It means your payment method on file was declined.
How soon do I need to update my payment method?
Update your payment method as soon as possible to avoid further issues charging fees or any account suspensions. Amazon requires being able to collect fees owed.
Can my selling account be suspended over declined payments?
If unpaid fees are not resolved by updating payment methods, Amazon may temporarily suspend your account. Timely payment is required to remain active.
Why is Amazon not accepting my payment?
There are a few potential reasons why Amazon may not be accepting your payment method:
Expired or incorrect card details – Payment will be declined if the credit/debit card on file has expired or the details entered are wrong. Double-check check card info is current.
Insufficient funds – There may not be enough funds in your connected bank account to cover owed fees. Check your balance and replenish.
Card authorization failure – Sometimes, card verification fails, which blocks payments. Try a different card or contact your bank.
Billing address mismatch – The billing address on your account must match the card details. Update addresses if needed.
Payment limits – Some payment methods have usage limits that may block high fee charges. Try splitting between multiple cards.
Account flags – Suspicious activity or an account under review may trigger payment rejections. Address issues to clear flags.
Payment method is outdated – Amazon may stop supporting outdated or uncommon payment methods, causing declines.