Are you planning to close your seller account on Amazon for some reason? If so, you came to the right place.
Amazon is certainly one of the best marketplaces for sellers to start their own businesses. But fate is not always the same for everyone. Some sellers find exposure and limelight from shoppers in a very short period, while others wish to sell even a single product in months. It hurts when a seller spends a decent amount of capital investment just to see their business sink into a loss.
If you are one of those sellers whose business venture is not working at all, closing the seller account is probably the best option for you. In this post, I will share a step-by-step guide that will help you close your Amazon seller account within no time. I have also included a few actions that you need to do before you close your Amazon store permanently.
Let's get started.
When Should You Close Your Amazon Seller Account?
As an Amazon seller, sometimes, things are not in your favor. It is possible that the road you have chosen to go along isn't for you or doesn't help you at all. It can be your business type, niche, marketplace, or selected product that is hurting your online business on Amazon. If you are continuously investing but can't earn much profit in return or may be drowning in losses, it is better to shut down your Amazon seller account once and for all.
Here are some situations when you should consider shutting down your Amazon seller account:
When you're losing money: If your product on Amazon is losing money on each sale, closing your Amazon account would be a smart option. Or you can pause your store for some time to make a new strategy.
Your business is not making enough sales: Sometimes, the path you have chosen to go with on Amazon doesn't suit well for your business. Or, due to a lot of competitiveness, your product is not getting many sales as you expected. In such cases, you have to invest in marketing and PPC campaigns. If you still don't get results, it is probably best to close your store.
Excessive Negative reviews: If your store depends on selling only one product, but you are still receiving many bad reviews, it is better to change the product. Consider closing your Amazon seller account if you can't afford a secondary product for your business. Bad reviews can hurt your ranking and sales, so make sure you get rid of them quickly.
Can't manage your Amazon store: When you run a storefront on Amazon, you have to manage your store from time to time actively. If you are an FBM seller, you have to handle all your order fulfillment processes without any involvement from Amazon. Handling the FBM business is not everyone's cup of tea. You have to make a lot of arrangements and collect resources to run an FBM business. If someone managed to start a business like this on Amazon but didn't able to manage their store in the future, then there is no going back. Either keep losing your money or stop this misery by closing your store.
What Are The Consequences of Leaving An Amazon Seller Account Unattended?
Sometimes, sellers leave their Amazon account unattended as they start losing money or not making enough sales. But leaving your account won't ease up your wretchedness. It will create more challenges in the future if you leave it unattended instead of closing your store.
Leaving your account neglected can quickly become an easy target for your customers to fill your account with bad reviews and negative feedback. It can damage your store's reputation and ranking, which makes it complicated for you if you ever plan to start selling again.
Leaving a running seller account on Amazon unattended can cause you a suspension from Amazon. When you are not monitoring your seller account regularly, it violates Amazon's terms and conditions. So closing it would be a rather good choice.
If you think you can't maintain your account anymore, shutting down your seller account would be a better choice. By doing this, you will maintain your dignity as a good seller. And you will also ensure you stand well if you plan to sell again.
How To Close an Amazon Seller Account?
After taking the necessary steps, you can follow these steps to close your seller account on Amazon.
Step 1. Log in to your Amazon Seller Central account.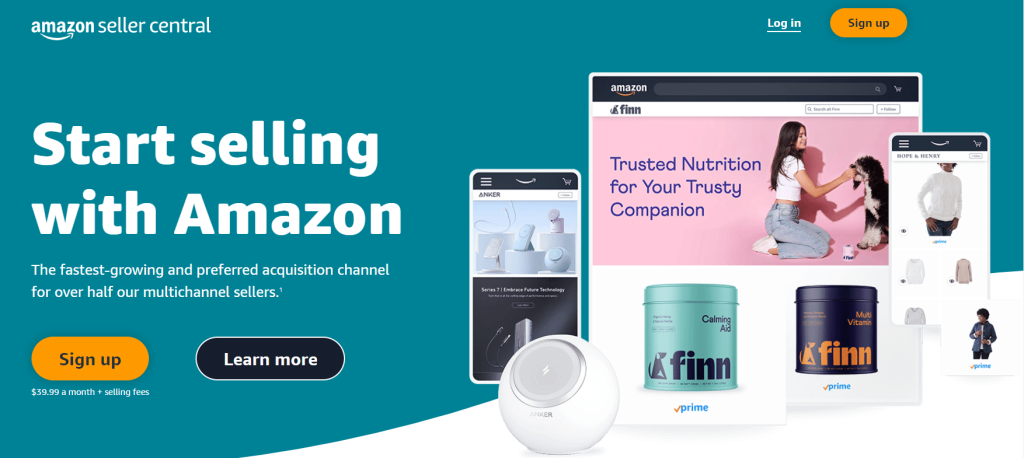 Step 2. Go to the Settings option from the top right corner. Then click Account Info.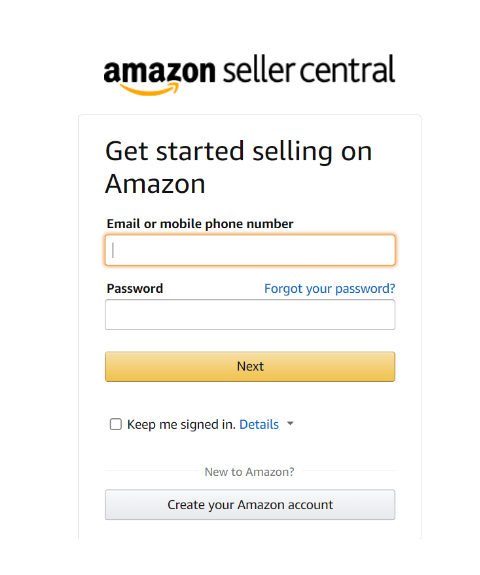 Step 3. From this section, tap the Close Your Account option.
Step 4. Now, the system will show you that closing the seller account will delete all the services that you have associated with. If you are conscious of all the facts, scroll down and select the reason for account deactivation.

Step 5. After selecting the reason, check the confirmation box and click Close My Account.
This is an account deletion request you send to Amazon. You will receive an email from Amazon regarding the closure of your Amazon seller account. They will schedule a date for your account's closure. However, if your account needs certain action to be done, the email will explain why your account can't be closed. First, you need to complete the actions, and then you can apply another request for account closure.
Things You Need to Consider Before Closing Your Amazon Seller Account Permanently
If you have made up your mind that you will close your seller account permanently, consider these things in your mind as well before closing it.
1. Cancel Active Services Or Subscriptions Associated With Your Amazon Account
Sellers on Amazon subscribe to many services to make their selling process easy such as Amazon AWS, FBA, warehousing, etc. If you plan to close your seller account, make sure to discontinue all the services associated with your account. This way, you won't be charged for those subscriptions after shutting the account.
2. Complete Or Remove Outstanding Orders
If you are going to close your account, make sure to complete or cancel the pending orders. Closing the account with pending orders in it will be a violation of Amazon's A-to-Z guarantee. And if you are going to complete the orders, you have to wait 90 more days as per Amazon's policy.
3. Remove Sensitive Amazon Account Data
If you have any personal or sensitive information that Amazon displays publicly, consider removing it before separating your ways with Amazon.
4. Contact Parties Involved With Your Business
Sometimes Amazon sellers involve suppliers and account managers to run a business. Suppliers source products for sellers while the account manager handles your Seller Central on your behalf. Closing the account without knowing will make them confused. And you do not want to ruin your relationship. So let them know about your intention and end your current partnership on a positive note.
5. Get A Backup Of Your Account Data
Export your essential data, such as product listings, order history, supplier information, and feedback, from your seller account on Amazon. This data will help you import the data on an eCommerce platform in case you want to sell again.
6. Request Your Final Payment (If You Have Any)
If you have any pending payment that is yet to receive, request Amazon to pay it out.
Make sure you give enough time to yourself to think about this procedure so you don't overlook something necessary.
What Happens When You Close An Amazon Seller Account Permanently?
Once your Amazon seller account is permanently closed, it will no longer be accessible to you or anyone else. Even Amazon customer service won't be able to retrieve the account if you want.
You won't be able to access the services or products associated with your account.
You won't be able to retrieve your outstanding balance, view order history, contact buyers, or reply to Amazon's A-to-Z guarantee claims.
Once the seller account is deleted, your Amazon selling partner and the data associated with it will be gone too.
You will no longer be able to use your Amazon gift card balance.
You will lose your brand registry and all Amazon A+ content.
Related Read:
Final Words: How To Close Your Amazon Seller Account (2023)
So, you have decided to shut down your seller account on Amazon. Closing a seller account is not hard, but there are certain actions that need to be done before the closure. Otherwise, Amazon will keep denying your request until you complete those actions. Closing your Seller Central account is the best option rather than leaving it unattended for certain reasons.
However, closing a seller account also has some consequences. You will lose all your data, ranking, and access to associated services if you shut down your account. But if you are absolutely certain about your decision, as your business is not working at all, closing the seller account would be a lot better. This way, you can take a step back to start a new journey.