Today, the eCommerce industry is rocking the world. The fate of eCommerce completely changed after the COVID-19 pandemic. Due to quarantine and movement restrictions, eCommerce sales increased to 43% in 2020.
Even after the restrictions are lifted, the majority of people are still preferring eCommerce over physical stores. So this can be high time you start your own eCommerce store. But before you start, you might want to look at some eCommerce statistics so you can make the best strategies that will provide good returns in the future. Without the proper information, you might go with guesswork that may cost you a lot.
In this post, I have gathered the latest statistics from all eCommerce sectors, compiling them all in one place. If you are about to start your first eCommerce store, this post might be helpful for creating tactics for the future.
14+ Ecommerce Statistics You Should Know In 2023
Here are up-to-date statistics and factors across all eCommerce sectors.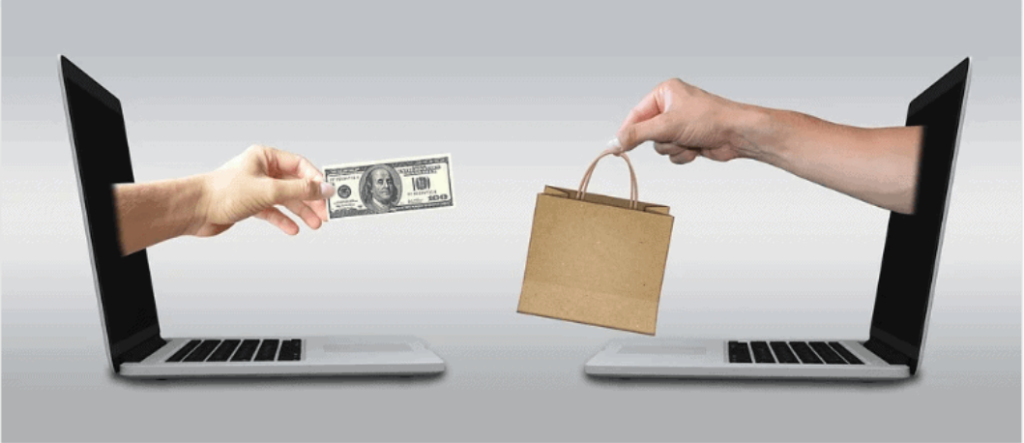 1. Top Ecommerce Statistics
Currently, there are over 24 million eCommerce stores worldwide. With more merchants starting their online businesses, the number of online stores is increasing drastically.
More than 2.14 billion people are shopping online.
In 2021, the calculated global eCommerce sales were $4938 billion and is expected to grow to $5542 billion in 2022.
According to an online survey, a consumer makes an average of 19 transactions annually.
By 2040, the eCommerce industry is expected to account for 95% of all purchases.
In 2020, Amazon recorded 3.68 billion monthly visitors making it the world's top online retailer.
2. General Ecommerce Statistics
Credit cards are the most preferred method of payment, accounting for 53% of the transactions, while digital payment gateways hold the second place with 43%. Debit cards are in third place with 38%.
65% of all shoppers purchase products when the product content and description are written in their native language.
72% of eCommerce sites don't have a guest checkout option. So if you don't have a prominent guest checkout option, be prepared for a lot of abandoned carts.
Due to a complicated return policy, 80% of shoppers avoid shopping on a website.
The CTA (Call to Action) button is missing on 70% of eCommerce websites.
A study by Drift shows that almost 50% of people bought products through a site's chatbot.
Globally, eCommerce companies lost $756 billion due to insufficient personalization in 2021.
3. Global Ecommerce Statistics
Currently, there are 9.1 million online retailers around the globe, of which 2.5 million are in the US.
Only 2.9% of eCommerce visitors convert into consumers.
China, the US, and the UK are the top three eCommerce markets. In 2021, China generated around $2,770 billion. The US estimated around $850 billion, and the UK came in third place with $169 billion in eCommerce sales.
The Philippines is the leading country in retail eCommerce, with a 25.9% growth in 2022. India is in second place with 25.5% growth.
80% of the world's population aged 16-24 shops online, while 78% of the 25-54 age group purchases online.
Amazon is estimated to have around 50% of all sales in 2021.
4. US Specific Ecommerce Statistics
The US retail eCommerce sales are projected to reach $1.3 trillion by 2025.
The top reason people shop online in the US is flexible home delivery.
48% of US shoppers always do online research before buying a product.
Smartphones are mostly used in the US for ordering online products.
Clothing is the most commonly returned product type.
Amazon is undoubtedly the leading eCommerce in the US.
In the United States, Kroger is the leading eCommerce grocery store, while Macy's is the leading online departmental store.
84% of US shoppers check a brand's social media before buying a product.
5. General Ecommerce Statistics
Free shipping is the top reason people shop online. 53% of people agreed that free shipping is the main reason they shop online, while 41% shop because of discounts and coupons.
Almost 60% of the world's population visits Amazon.com first while shopping online.
80% of the time, consumers rely on family and friends' advice.
55% of online consumers tell their family and friends if they are dissatisfied with an online product or company.
Conversion Rate Optimization (CRO) strategies are missing from 68% of small eCommerce businesses.
Millennials like to shop from eCommerce websites because they can purchase anything 24/7.
6. Ecommerce Platform Statistics
Shopify and WooCommerce are the two most popular eCommerce platforms.
WooCommerce is powering three million live websites as a WordPress plugin.
Shopify has 1.75 million active merchants.
Wix hosts 600K active stores.
More than 250K merchants use Magento to sell their products.
7. M-Commerce Statistics
Out of all visits to eCommerce websites, 70% come from mobile devices.
7 out of 10 shoppers purchase items from their smartphones to save time.
93% of the time, people compare online deals from their devices.
Compared to a mobile website, the conversion rates of mobile applications are three times higher.
In 2022, smartphone users generated $3.58 trillion in retail eCommerce.
M-Commerce accounts for over 45% of all online sales in the US.
45% of eCommerce Store payments are made by mobile and digital wallets.
8. Email Commerce Statistics
61% of the population like to be approached by eCommerce businesses via email.
Personalized emails' conversion rate is six times higher than non-personalized emails.
Ad campaigns of email commerce observe an open rate of 17%.
Abandoned cart emails account for an average open rate of 45%.
Email campaigns have a 4,400% ROI (Return on Investment).
Segmented email campaigns see revenue growth of 760%.
4% of all marketing emails end up in spam folders or never get delivered to visitors/customers.
20% of all traffic comes from email marketing, leading to successful eCommerce sales.
Emails with valid transactional information get 8x higher click-through rates than others and generate 6x revenue.
A study conducted by OptionMonster shows that 60% of respondents made a purchase after receiving a promotional email.
9. Social Commerce Statistics
Ecommerce stores with social media pages/profiles got 32% more sales than others.
The global social commerce market is estimated to have a revenue of $584.91 billion in 2021.
From 2022 to 2030, social commerce is projected to grow at a CAGR (Compound Annual Growth Rate) of 30.8%.
Social media posts with less than 80 characters get a higher engagement rate of 65.9%.
Social pages of eCommerce sites create an average of five posts per week.
The highest average order value of a social media platform is $65, which is held by Instagram. Facebook and Twitter at second and third place with an average order value of $55 and $46, respectively.
Businesses gain an average of $6.5 for every dollar spent on influencer marketing campaigns.
More than 75% of shoppers rely on social media platforms before making any purchase.
Posts with images get higher engagement rates. They also get 85% CTR and 50% more likes.
Facebook holds the record for most eCommerce orders (85%).
10. Ecommerce Growth Statistics
Global eCommerce sales are estimated at around $4.9 trillion in 2021, and it is expected to reach $6.54 billion by the end of 2022.
India is expected to see exponential growth in the eCommerce sector by 2025.
eCommerce is expected to grow by $12 trillion by the end of 2023, which is three times higher than in 2022.
Turkey is expected to have the highest annual growth (CAG) in the eCommerce sector by 2024.
11. Ecommerce Shopping Cart Statistics
Due to the no guest checkout option, 23% of buyers abandon their cart.
20% of smart-speaker users use AI technology to place orders, also known as voice commerce.
45% of small businesses report higher sales when they offer free delivery to their customers.
Mobile users have the most abandoned carts (79%), while tablets (70%) and PCs (67%) are second and third, respectively.
85% of all online shoppers do research before placing an order.
24% of shoppers pay more or add more products to their carts to get free shipping.
Almost 74% of shoppers say that they like to purchase when they get free shipping.
35% of people prefer discounts over free shipping.
High additional costs (such as shipping, transaction, convenience, etc.) are the top reason for abandoned carts.
Checkout popups prevented 53% of shoppers from abandoning their shopping carts.
Slow loading pages cause 75% cart abandonment.
The automotive industries have the most shopping cart abandonment rate (89.11%), followed by airlines (88.87%) and fashion (88.57%) industries.
12. Gender-Specific Ecommerce Statistics
85% of men shop online, while 77% of women shop online.
On average, women shop seven times a year while men only shop 5.4 times.
Men spend an additional $11 on every online purchase.
64% of men are influenced by coupons and discounts, while the same affects only 55% of women.
14% of women are affected by marketing emails, while email campaigns influence only 8% of men.
Men search by item while women look for brands.
13. Shopify Statistics
Out of 24 million websites, only Shopify accounts for 5.79 million sites making it the world's top eCommerce platform.
2.7 million Shopify websites are currently running in the US.
4.07 million Shopify sites were active as of July 2022.
Fashion is the most trending category on Shopify websites.
There are almost 13K Shopify Plus users.
14. WooCommerce Statistics
Currently, 6.5 million eCommerce websites are hosted by WooCommerce.
The USA has the most WooCommerce websites (almost 2 million).
Out of 6.5 million WooCommerce websites, 3.78 million were active as of July 2022.
WooCommerce holds 23.43% of the market share, making it the leading eCommerce platform.
Bottom Line: Ecommerce Statistics (2023) 
This is my compilation of up-to-date eCommerce statistics. The eCommerce industry has never been the same since the pandemic. With more people choosing online shopping over retail, it is crucial to know the eCommerce landscape, such as buying patterns, growth projections, consumer behavior, etc. With all the critical data under your belt, you can drive your online sale more effectively and strategically.