Are you looking for the latest online shopping statistics? Whether you are an online shopper or willing to start your online store for the first time, look no further because this is the place you were looking for.
There's no doubt brick-and-mortar businesses are still making more sales, but you can't deny the fact that online stores are constantly on the rise. After the COVID-19 pandemic, the online retail industry took a cherished turn, with an exceptional growth of 43% in 2020. So making your new career in the eCommerce sector can be fruitful.
However, the online retail industry can be ruthless for beginners as any other business. That's why understanding the latest statistics on online shopping is crucial to stay ahead of the competition.
In this post, I have gathered a list of 10 trending topics of online shopping statistics to help both sellers and shoppers.
10+ Online Shopping Statistics You Should Know in 2022
Here are some up-to-date online shopping statistics you must know before starting your online store.
1. General Online Shopping Statistics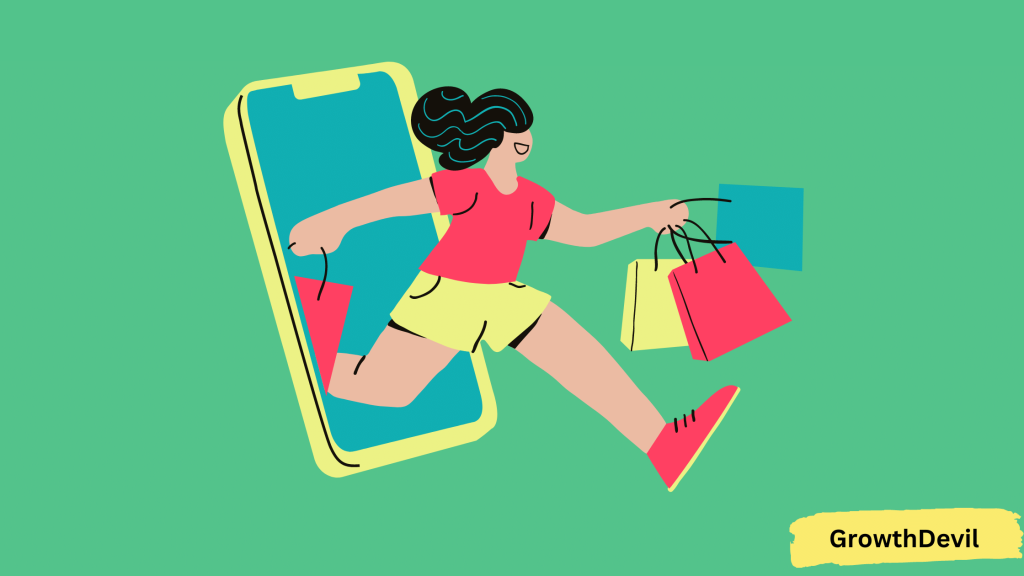 Retail eCommerce sales are estimated at $4.9 trillion globally by the end of 2021. And eMarketers and experts predicted to grow sales to $5.5 trillion by the end of 2022.
According to Statista, the global eCommerce revenue reached $2.72 trillion in 2021.
There are around 2.14 billion online shoppers in the world, which is more than one-fourth of the global population. Since 60% of the population is accessing the internet, the numbers are supposed to increase day by day.
Only in the US, there are over 263 million online shoppers, which is around 80% of their total population. The numbers are expected to reach 291.2 million by the end of 2022.
According to Invesp, the USA is leading the average eCommerce revenue per consumer list with $1804, followed by the UK ($1629) and Sweden ($1446).
The Philippines and Malaysia are the top two countries with the highest growth in retail eCommerce sales in 2021.
Taobao, a China-based marketplace, is the most popular online marketplace in 2021, valuing over $538 billion in gross merchandise.
2. Ecommerce Statistics
By 2022, over 24 million eCommerce stores will be running worldwide.
There are more than 9.1 million online retailers in the world, of which 2.5 million are US-based.
53% of the shoppers considered free shipping as their top reason to buy online, while 41% of shoppers looked for discounts and coupons.
Over 60% of people visit Amazon.com or Amazon's shopping app to compare the price of a product.
Ecommerce sales account for 14.1% of total retail purchases globally. And the numbers are expected to reach 22% by the end of 2023.
Compared to large retailers, small online retailers will be seeing a 29% higher mobile conversion rate in the near future.
88% of shoppers think that detailed product pages are critical for deciding whether to purchase from a website or not.
38% of shoppers instantly leave a website without shopping if it looks ugly or unattractive.
3. Mobile Shopping Statistics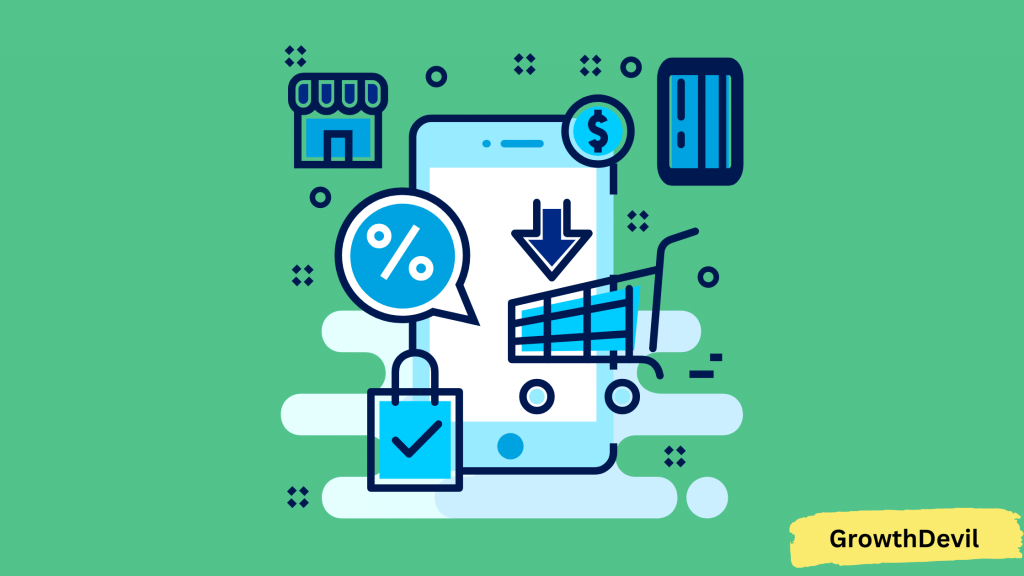 Around 53.9% of total eCommerce sales were made through mobile devices in 2021.
Mobile devices account for 61% of total online store visits worldwide, whereas desktops only account for 30% of visits.
According to the National Retail Federation, 63% of mobile shoppers think new shopping technologies and innovations (such as AI-based customer support, personalized messaging, chatbots, etc.) improved their shopping experience.
While shopping inside a physical store, 65% of the shoppers look up their smartphones to compare prices, 61% look for product information, and 49% for online reviews.
M-Commerce retail sales are expected to hit over $432.6 billion in 2022.
68% of total eCommerce traffic was generated through smartphones in the first quarter of 2022.
Only 12% of consumers find mCommerce convenient, while 86% think that the mobile shopping experience can be improved.
4. Impact of COVID-19 on Online Shopping
The total retail sales increased by 19% during COVID-19 in 2020.
Compared to 2019, online grocery sales rose to 103% in 2020.
Hotel bookings, travel, tourism, and flight tickets saw the biggest fall (75% loss) during the COVID-19 pandemic.
According to Morning Consult, 37% of shoppers anticipated spending more on daily goods from online marketplaces due to COVID-19.
Instead of going to restaurants, 31% of consumers preferred buying food online.
On Etsy, the number of face-mask sellers grew 5X higher in the span of two weeks due to high demand.
A survey shows that 37.2% of people (who had never shopped before) started purchasing online at least once a week.
5. Online Shopping by Category Statistics
Globally, fashion is the top online category with $990.8 billion in sales, followed by electronics and media ($960.3 billion), hobby, toys, and DIY ($683.8 billion), food, beverages, and personal care ($568.6 billion), appliances and furniture ($504.9 billion).
The fashion category only accounts for $207.8 billion in sales in the US in 2021.
60% of shoppers prefer buying video games, books, movies, and music online to physical stores.
The household-supplies purchases increased by 24% due to quarantine in COVID-19.
In Asian countries, the most popular categories are packed groceries and goods (40.2%), home care (37.5%), fresh groceries (35.4%), and video gaming (29.9%).
Globally, 30% of electronics and computers are purchased online.
This year's growth rate (13.2%) is comparatively lower than last year's (31.1%).
According to Adweek, 87% of online consumers consider social media as the most crucial factor while making decisions for purchases.
In the US, retail social commerce sales were $50.9 billion, and it is anticipated to reach around $80 billion by 2025.
55.5% of shoppers are aged between 18 to 24 who have made purchases through social channels.
China is expected to reach the mark of 450 million social buyers by 2023. That's why no country is nowhere near China when it comes to social commerce.
Facebook is the top social commerce platform, with 56.1 million shoppers in the US. 85% of total social purchases are made through Facebook.
China's WeChat by Tencent accounts for $115 billion in revenue in social sales.
According to Forbes, 30% of social shoppers purchase branded products from Instagram, Snapchat, Pinterest, and Twitter.
23% of social users believe in online reviews and recommendations before buying from a social platform.
7. Shopping on Amazon
89% of shoppers prefer to buy from Amazon compared to other marketplaces.
Amazon records more than 200 million unique visitors per month.
Around 98 million shoppers access the mobile app at least once a month to shop from Amazon.
Amazon is expected to account for over 50% of all eCommerce sales in the US.
Amazon is expected to reach $534.7 billion in revenue from all ventures, with a growth rate of 30.9%.
There are over 200 million Amazon Prime users in the world. 35% of Amazon shoppers believe Prime is the best app for online shopping as it offers fast shipping options.
66% of shoppers look for brands on Amazon instead of official websites.
AWS (Amazon's web services) clocked a whopping $62.1 billion in revenue in 2021, which started as a side venture.
Amazon records an average daily sales revenue of $1.29 billion.
8. Abandoned Shopping Cart Statistics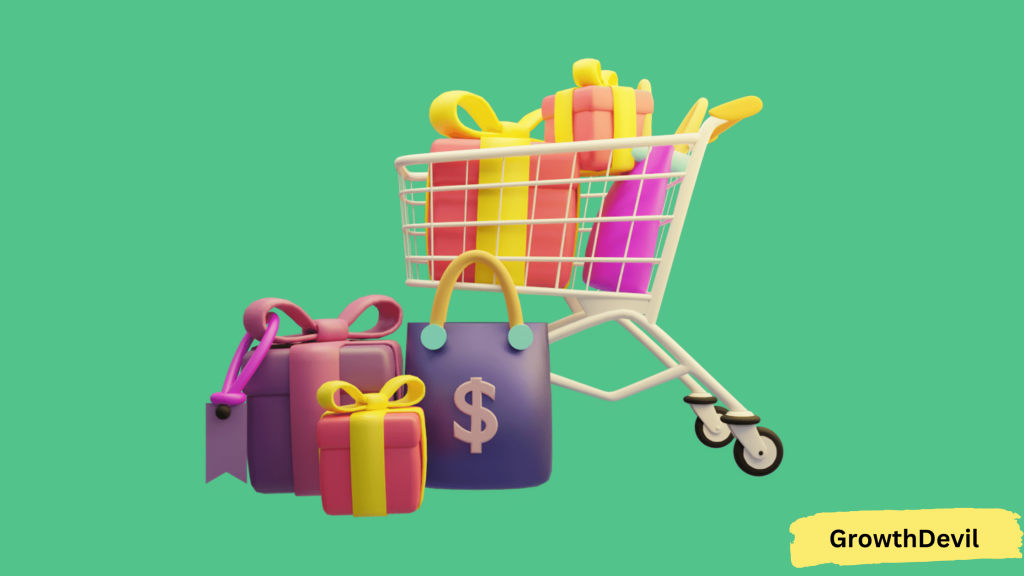 80% of all online shopping carts are abandoned by customers. The reason is product availability and competitive prices on online stores.
M-Commerce holds the most abandoned shopping carts (79%).
63% of shoppers abandon the carts due to the expensive costs of the products, followed by faulty discount codes (45%) and longer shipping time (36%).
Abandoned cart emails see an average of 15.22% conversion rate, which makes it the best way to seal the deal after abandoned carts.
Poor checkout options are responsible for 23% of abandoned carts.
Checkout popups averted 53% of consumers from abandoning their carts.
To get free shipping, 24% of shoppers add more products to their carts.
9. Black Friday and Cyber Monday Statistics
Over 187 million US-based users shop during Black Friday and Cyber Monday sales. People spend an average of $335 on these occasions.
93% of millennials aged between 24-35 shop this weekend, spending an average of $420 per person.
58% of all shoppers purchase online during this weekend, while 51% like to purchase from physical stores.
40% of shoppers considered purchasing early to avoid out-of-stock situations.
Holiday seasons brought up to $200 billion in revenue in 2021.
BNPL (Buy Now, Pay Later) services saw a whopping 500% growth due to early holiday sales.
Holiday season sales saw a record-breaking growth of 44% in 2019.
10. Technology Shopping Statistics
According to Smallbizgenius, 85.3% of online interactions with shoppers were handled by AI and bots.
AI and Chatbots can boost the average number of orders by 26%.
60% of shoppers use chatbots to find products and answers to their common problems.
20% of products searched on Google are made via AI voice assistants.
95% of chatbots take an average of 5 seconds to provide solutions regarding any issues instantly.
66% of users use AI technologies and voice bots to purchase and checkout in physical stores.
11% of smart-speaker users (like Alexa and Amazon's Echo) used voice commerce technology to order products online.
25% of shoppers used smart speakers to search for products on different marketplaces.
Related Read:
Bottom Line: Online Shopping Statistics (2022)
There's nothing more comfortable than getting your products delivered to your home. Thanks to modern-day technologies made for online shopping. The cutting-edge technology made shopping so easy that you can purchase products with just one click.
The increased decline in physical-store visits encouraged people to open more online stores. There's no wonder why the online retail industry is thriving. These statistics are visible proof of this. You can use these statistics to open your own online store. You can start it as a side venture to get an extra income. When it gives enough sales, you can ditch your nine to five job to become a successful online seller.