As an Amazon seller, you might be aware of adding product images while creating a product listing. The process might look simple, but it is one of the crucial aspects of your whole Amazon business. You must have put a lot of money and effort into creating your private label product and brand, so you have to make some effort on photography as well.
Amazon is a big marketplace that comes with huge competition between sellers. You don't want to lose your ranking and exposure in the competition just because of poor product photography. And you can't afford to lose your audience for this very particular reason. So you need to add high-quality infographics and product images in order to increase your conversions and sales.
In this post, I will help you showcase your products on the Amazon product page in a proper way with an extensive guide. With the help of this guide, you will be able to add high-quality product images and optimize your product listing. 
Why Is Amazon Product Photography Necessary For Your Store?
You may have the best product in your inventory to offer customers, but if your product image sucks, no one would like to buy from your store. If you think as a shopper, you will realize that you can't physically touch the product. All you can see are different product images or probably a video. So you need to understand why product photography is essential for your business.
Nobody can see your product in person, so you need to provide images from every angle. This way, customers can see what they are buying.
Your main product image must be high-resolution and convincing enough to grab the shopper's attention.
Your product images must be unique so shoppers can recognize your brand.
Almost 80% of Amazon shoppers look at product images before reading written features and listing copy. So they will pretty much make their purchasing decision by viewing your product images.
Proper product images and infographics help you increase your conversion rate.
DIY images and videos help customers understand how to use your product properly.
How to Optimize Amazon Product Photography?
It is obvious that customers can't touch or feel the product online before buying. So, they have to rely on visible product images. To make sure they get an excellent visual presentation, you need to optimize your product photography. You can follow some proven strategies to hone your product photography skills.
Capture High-Resolution Images
Avoid using low-quality cameras because you don't want to add blurry and average images to your product listing.
Make sure to capture the shots of your products with a high-resolution camera. Capture should be taken on a flat surface and should not be blurry.
To make your images zoomable, the photography requirements of Amazon state the images must be 1600 pixels or more.
It is better to hire a professional photographer if you are not able to take pictures on your own.
Add Proper Lighting
To give your product images an appropriate look, make sure to add proper lighting. When the images have a natural look, customers can easily figure out all the listed features.
If you are doing photography yourself, consider purchasing a budget-friendly ring light. With a ring light, you will be able to focus on your product's different angles.
Add a White Background
Avoid taking pictures of your products in a random background. Instead, provide a white background to your products to emphasize the visible features.
You can give a white background to your products' images in various ways. Like
Capture product images on a plain white surface.
Get a 10-15 ft white paper roll with a smooth and flat surface. Put your product on that paper and then capture images.
If your product is small in size, you can use a white color foam board to take images. It will give you proper enhancement and reflection with lighting.
If you don't have any of these tools, you can use a reliable image editor to add a white background to your product images. Try not to cut edges or any part of the image while editing.
If your product color is white, you can use a daylight-balanced bulb that will help you maintain the white balance of your product.
Your Product Image Must Occupy 85% of the Frame
If your product image is too small compared to the original frame, customers will have a hard time finding the features or angle.
So Amazon has stated that the image of the product must take 85% of the total frame. This way, customers can clearly view the images.
Take Images from Different Angles
Add multiple images from different angles to make your product photography more convenient for customers. Your first image should be the main image displaying the front view of your product.
The rest of the pictures should cover other angles of your product. So make sure to display what your customers are expecting while purchasing.
Don't Add Unnecessary Things to the Image
Adding unnecessary items around your product images can disappoint your customers badly. You don't want to confuse your customers with unrelated things that you show in the product images.
To maintain transparency with your audience, avoid adding something that is not related to the product. So customers expect the only thing you show in the main image.
Add Images Showcasing Product Features
You can add a couple of images that point out the key features and materials they are made of. As an example, if you are selling a Hand Grip Strengthener, you can point out how hard compressing springs are, what materials are used to build the body and handle and how much resistance it can take.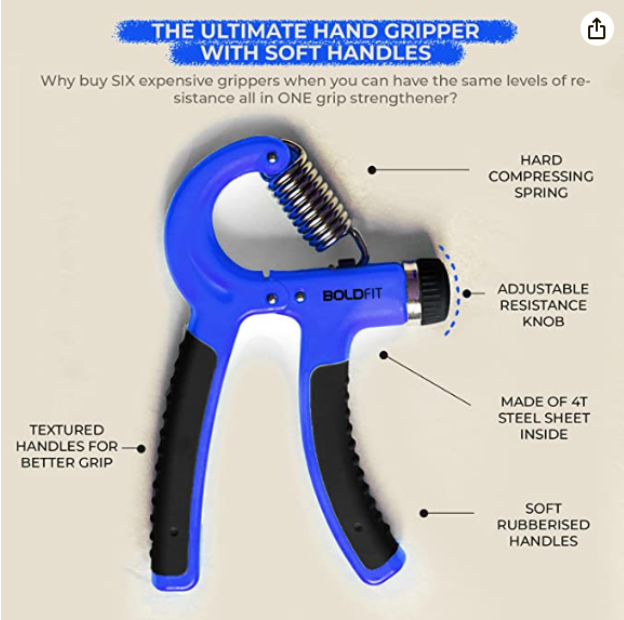 You can take a reference from the following image.
Add Additional DIY Images & Videos
It is essential for customers to understand how to use the product properly. You can add images of a model handling and using the product to give them a solution. You can also add a video of someone using the product with proper captions and instructions.
Things You Need to Focus on While Adding Product Images
The optimization of product photography is necessary, but even if you have proper product images, it is not guaranteed you will get attention from your target audience. For that purpose, you can follow some tips while adding images to your product listing.
Add an eye-catching Main Image
Your product's main image is the first thing that makes customers visit your product page. If your main image is average or dull, it will blend with other results, and you won't get the CTR you expected.
So you need to give your product a canny look that instantly catches the shoppers' attention while scrolling the page. In order to make it alluring, you can make it bright and bold, which shows your product image in a flattering way.
Add Infographics
According to Amazon's product image requirements, only the main image of the product needs to have a white background. That means you are free to add images with text, unique backgrounds, and graphics.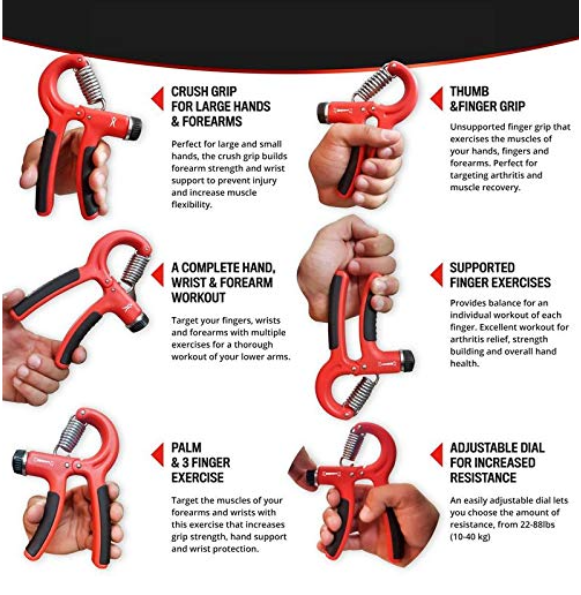 Adding infographics is a unique way to approach customers and make your product stand out from others. You can add informative texts, bullet points, and descriptions to your images so customers can visually see the exact features.
Add Multiple Images
As per Amazon product requirements, you must add seven images related to a product in a product listing. But you can add as much as you want until they are providing value.
Add an Image Comparing Your Product With Others
To show why your product is better than others, you can add an image by comparing it with other similar products. You can add key features your product offers, and others don't.
Make sure not to call out a particular brand while making a comparison chart. Just use similar images and mention features.
Hire a Professional Photographer
If you think photography is not your thing to mess with, you can consider hiring a professional photographer. Amazon's marketplace is highly competitive, and you can't take the risk of losing your efforts. So it is better to hand over this responsibility to the pros unless you have exceptional photography skills.
You don't have to hire a high-standard photographer that is out of your budget. You can look for nearby local photographers, and they will surely solve your product photography issue. You can find a professional photographer's list on popular websites such as Freelancer.com and Fiverr. These websites will help you hire professional photographers at affordable prices.
You can also check out Amazon Product Photography services in your region and ship your products to get proper product images from Amazon associates. 
Taking Product Photos for Amazon
Now you know that product photography can be a deal clincher for Amazon sellers. If you want to handle product photography by yourself, you will need the following things first:
1. A Good Camera
A good camera is essential for Amazon product photography as it will produce high-quality photos that will attract potential buyers. It is important to choose a camera that allows for manual control over components such as shutter speed, aperture, zoom, ISO, etc. It will give you great control over the final image of your products. You can select from popular camera brands, such as Nikon, Sony, and Canon, for your product photography.
Don't forget to get a high-quality SD card. It will help you store all the photos and videos that you will capture for product photography.
2. Tripod
A tripod is an essential tool for individuals when it comes to photography. This amazing tool provides stability and eliminates the risks of shaky images. It will also let you take high-quality photos when there isn't much light available. While looking for a tripod, make sure to check it is adjustable, sturdy, and has an easily attachable section for the camera.
3. White Paper Roll
For a clear product view, Amazon requires sellers to have a white background in their photos. A white paper roll can easily provide photos with a clean and consistent background. Make sure to choose a white paper roll wide enough to cover your work surface and long enough to extend vertically behind your product.
4. White Foam Boards
White foam boards come in handy for product photography as they can be used to reflect light and moderate shadows. It can also be used as a base or prop for smaller products to provide a seamless background.
5. Clamps & Duct Tape
Clamps and duct tape rolls are great tools to hold and secure white background rolls. Some products, such as chip bags or products without a flat base, can't stand on their own. You can use these tools to provide such products stability on your work surface and prevent them from falling while photography.
6. A Folding Table
A good folding table can provide you with a stable surface work surface that can be easily moved or stored. It helps you place the camera when you don't have a tripod for stability.
Once you have all things ready and in place, you can follow these steps to take photos of your products:
Bring the folding table close to your window.
Spread the white paper roll stretching all the way from your table's bottom and to the wall. Make sure to keep a flat and smooth curve.
Use clamps or duct tape to hold the white paper roll.
Set white foam boards at specific angles so window light can reflect on your product.
Set the tripod to a suitable height.
Fix your camera with your tripod.
Place your product in the middle of the white roll and make sure the foam boards reflect proper lighting.
Now, capture photos by using advanced camera settings. For best results, change angles and height so you can have excellent final products.
Conclusion: Amazon Product Photography (2023) 
I hope this article helps you understand the benefits and importance of having proper and high-quality product images in your Amazon product listing. Product photography is not a complicated thing to do, especially when you know all the basics. But, if you are not into photography or can't afford to buy the tools to capture high-resolution images, you can consider taking help from professional photographers. You can give them the necessary instructions and what you need in your images so you can get better results.