Do you want to sell your digital products on Amazon? Don't look further, I will help you fulfill your purpose.
Amazon is the world's largest eCommerce marketplace, handling billions of sales on a daily basis. The majority of the population thinks Amazon only deals in physical goods. But that's not true.
In 2022, Amazon bagged almost 25 Billion in revenue by selling online digital goods and web services. The stats show selling digital products can be a profitable way to make money. So whether you are a graphic designer or songwriter, you can sell your creation with 100% ownership. However, you need to understand some basic policies in order to sell digital products on Amazon. That's why I am here to help you.
In this post, I will share a step-by-step guide that will help you sell digital products on Amazon. Stay with me till the end of this article, and I will help you answer all your queries regarding selling digital products on Amazon.
What Products Can You Sell Digitally on Amazon?
You can sell anything that is digitally accessible on Amazon. From designs to ebooks, music, and games, Amazon offers plenty of ways for ambitious sellers to make money online. Here are some popular digital products you can sell on Amazon.
1. eBooks
eBooks or electronic books are one of the best digital prospects you can sell on Amazon. Whether you are a part-time or full-time writer, you can sell your creation in a digital format to earn a full-time salary. Amazon offers a self-publishing platform for writers known as Kindle Direct Publishing. With KDP, you can publish your creation via eBooks with 100% ownership. With each sale, you receive 60% to 75% royalties of the total price. You can also sell physical copies using Amazon's print-on-demand.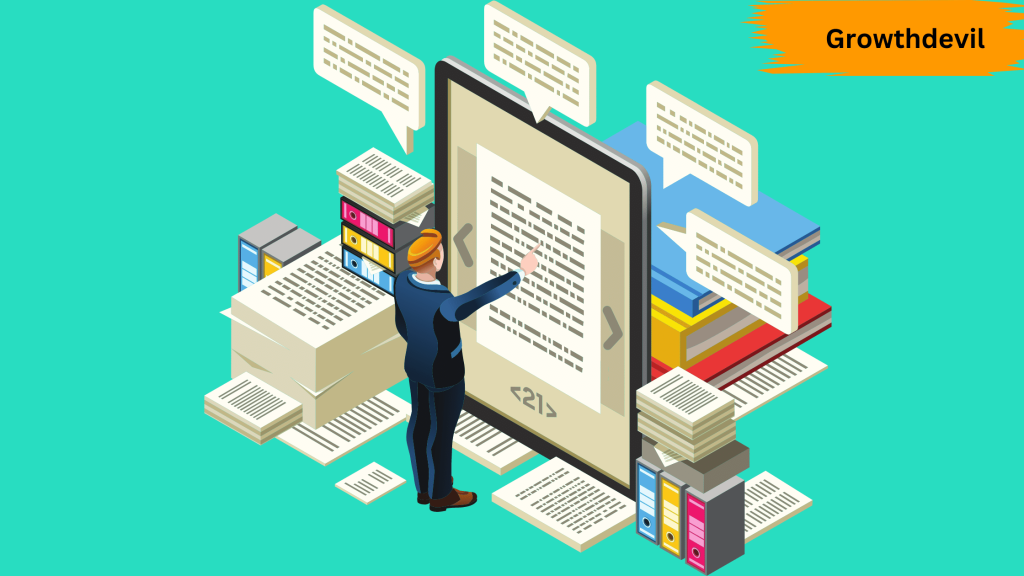 2. Online Courses
If you are a teacher, instructor, or tutor, you can create an online course to share your knowledge with Amazon's interested audience. In return, you will get paid handsomely. Online courses can be anything like weekly programs, expertise, training, or skills. The process of selling courses is just like other course-creation platforms such as Teachable and Udemy. All you have to do is create a digital format of your course and list it on Amazon for sale.
3. Music
Musicians and singers can sell their songs in MP3 format on Amazon. They can use TuneCore to upload their songs on Amazon, which is a partner of Amazon Music. Whenever someone plays your song on Amazon Music or purchases it on Amazon, you get paid royalties that you can withdraw from your TuneCore account.
4. Digital Art/Designs
If you are an artist who likes to make funny designs or artwork all the time, you can make your creation a full-time earning source by uploading your designs on Merch on Demand. Merch on Demand is a print-on-demand service offered by Amazon to digital creators and graphic designers. With this service, you can upload your designs on t-shirts, mugs, hoodies, and other products, and Amazon will manufacture the exact copy and sell it on your behalf. In return, you earn 35% to 47% royalties without spending a dime on investment.
5. Software and Games
Software and video game developers can also make thousands of dollars by selling their software or games on Amazon. You can sell your digital products using Amazon Developer or Amazon Web Services. Amazon has a separate category for games and software, so potential audiences can easily find your products, and you can make money by simply working from your laptop.
6. Audiobooks
Are you a storyteller or narrator? If you are, then you can publish your audio to make money. Audible is Amazon's self-publishing platform, where anyone can sell their audiobooks. To create an audiobook, you don't need any special equipment. All you need is a microphone to record your audio and publish it on Audible. In return, you will get paid royalties every time someone stream, purchase, or download your audiobook.
Requirements to Sell Digital Products on Amazon
You don't need a lot of requirements or documents to sell digital products on Amazon. In fact, selling digital products on Amazon doesn't require a heavy investment at all. All you need is a unique concept and the right platform, and you'll start earning in no time. Here are a few things you need before selling digital products on Amazon.
Authority
Whatever digital products you are going to sell on Amazon, make sure it is your creation, and you take its 100% ownership. Whether you are selling an eBook or software, it goes through the Amazon team, and they approve your product before making it live on Amazon. If it is a copyrighted product, your product won't get approved.
Research
You may have original content or digital product to sell on Amazon, but is it something people would like to buy from you? To make sure about that, do a little research about your content type and what is the search volume of that particular product. Doing research before listing your product on Amazon will help you target your audience as well.
Marketing
Once you list your digital products on Amazon, you can't just sit back and wait for sales to come. To make sure shoppers find your product, you have to make marketing strategies. If you run a website or write blogs often, you can market your products by adding links to your store. You can also use advertising tools such as Amazon PPC, Google Ads, or Facebook Ads to market your products on various social media platforms.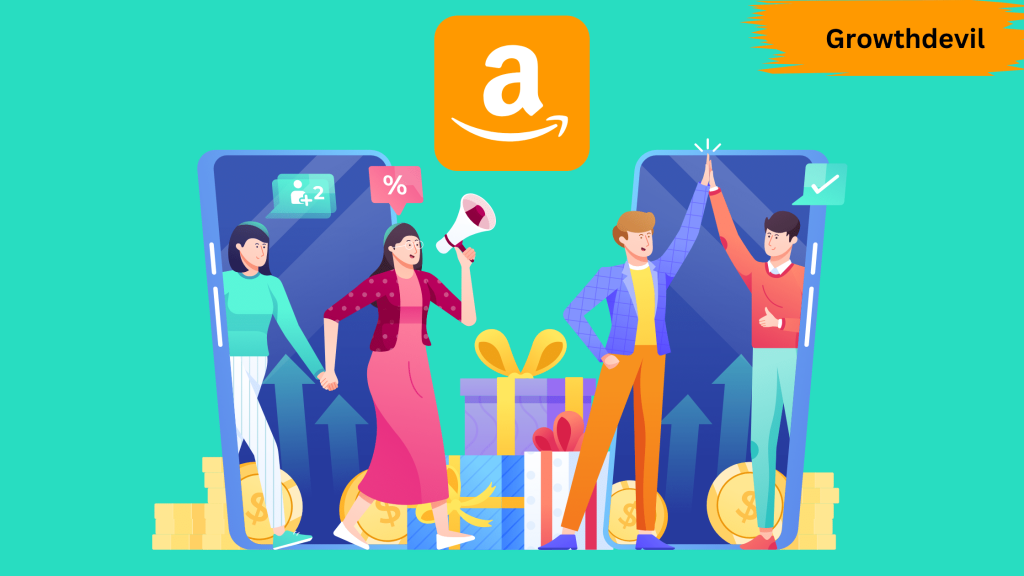 Benefits of Selling Digital Products on Amazon
Amazon is a global marketplace with immense popularity and traffic. Once you register yourself as an Amazon seller, you immediately get access to a customer base of millions of shoppers worldwide. When you are selling a digital product, you don't necessarily have to ship your products to the customers. Shoppers will instantly purchase or download your product or web service from your Amazon store and use it instantly. And you can make a steady income source without owning any inventory. Here are some other potential benefits of selling digital products on Amazon.
Minimum Investment: Creating a digital product or service barely requires any investment. All you need is a PC and a good internet connection, and you are ready to go. You don't need any other start-up capital for storage, inventory, logistics, and any other things.
Quick Start: Selling digital products follow a whole different method on Amazon. Unlike other businesses where you have to make strategies and gather resources, you can start your business as quickly as possible.
Passive Income Source: By selling products digitally, you can make a passive income source in a true sense. Once you upload it online, it will be sold automatically without worrying about inventory and all.
High-Profit Margin: Since a digital product or service can be sold indefinitely, the profit margins will likely be much higher than selling physical goods. It is like a one-time investment and a lifetime profit.
Global Audience: With such a huge customer-base worldwide, you can immediately tap into an engaged audience even if you list a single digital product for sale. People from different regions or countries can easily use your product by simply downloading or streaming.
Now that you are aware of the requirements and benefits let's see how you can sell digital products on this platform.
How to Sell Digital Products on Amazon?
Different digital products follow different selling methods on Amazon. So here are some digital products and their selling methods.
1. Selling Software on Amazon
If you are a software developer and want to sell a piece of software on Amazon, follow these steps.
Step 1. Sign up for Amazon Developer to sell software. The registration process is free of cost.
Step 2. Create a developer account using your email and set a password.
Step 3. On the app submission page, add information about your app or software.
Step 4. The next section is Availability and Pricing. Fill in all the sections, including the pricing section.
Step 5. Add a project description on the next page.
Step 6. Add relevant product images.
Step 7. Set up relevant rating values to tell Amazon what age group your project is targeting.
Step 8. Finally, add .apk or .exe files of your application and publish your app/software.
2. Selling Digital Art on Amazon
If you are a graphic designer or artisan, you can sell on Amazon through merchandise. You can upload your artwork or designs on various white-label products such as t-shirts, hoodies, coffee mugs, hats, etc.
Amazon will print your design on your selected product. All you have to do is promote your products in your store. After successful sales, you keep 37% to 46% royalties of the profit without any investment. Let's see how you can sell your digital art on Amazon.
Step 1. Sign up for Amazon Merch for free.
Step 2. Create a new seller account or use your existing Seller Central account.
Step 3. Next, you need to create a request by mentioning the reason for joining the Merch on Demand program. Submit your application and wait for Amazon's approval.
Step 4. Once you are approved, you will get access to Amazon Merch's dashboard. Here you can upload your designs and artwork on various products. You will also get access to in-built design makers where you can create designs or one-liners for printing. You can also select different colors and sizes if you are going to sell clothing.
Step 5. After uploading your design, set a reasonable price for your products.
Step 6. Create a new product listing for your print-on-demand products. Remember, this listing will be reviewed by Amazon before it gets live on the marketplace.
Step 7. Promote your products using different marketing techniques. You can use Amazon Advertising, Facebook Ads, or Google Ads to promote your products on various social platforms.
In this method, Amazon takes care of manufacturing, packing, shipping, and handling returns. You keep a part of the profits without paying any upfront charges.
3. Selling Music on Amazon
Are you a musician or songwriter? You can follow these steps if you want to sell a song or BGM (Background Music) on Amazon.
Step 1. To sell the patent or original music content on Amazon, you need to create an account on TuneCore. TuneCore is one of the digital partners of Amazon Music. It is a music distribution and publishing platform partnered with 150+ platforms, including Amazon Music, Spotify, Apple Music, iTunes, etc.
Step 2. Select the album or singles from your files that you want to release on Amazon.
Step 3. Upload your music and cover art on TuneCore.
Step 4. Wait for TuneCore to approve your song. Then, TuneCore will publish your song on Amazon for sale.
Step 5. Soon, your album or song will be live on Amazon. You get royalties on your TuneCore account whenever someone streams your song on Amazon Music or purchases it. You withdraw 100% money as neither TuneCore nor Amazon Music keeps a percentage of your sales.
Remember to give credit to music contributors in your song.
4. Selling eBooks or Courses on Amazon
Selling online courses and eBooks are one of the most profitable business on Amazon. You can self-publish your content through Amazon's Kindle Direct Publishing, and in return, you can earn up to 70% royalties on sales. Let's see how you can sell your courses or eBooks on Amazon.
Step 1. Sign up for Kindle Direct Publishing and create a new account. You can also use your existing Amazon seller account.
Step 2. After registration, you will be taken to the Bookshelf page. Click on the Add New Title from the top left corner.
Step 3. On the next page, you need to fill in all details about your book or course, such as basics, publishing rights, publishing details, product images, and your book content. The good thing is that you don't need an ISBN number to sell eBooks or online courses on Amazon.
Step 4. Choose your content format (from Adobe PDF, zipped HTML, Plain Text, Word, MobiPocket, or ePub) and upload your content.
Step 5. After filling in all the information, click on the Save & Continue button.
Step 6. After that, head over to Rights & Pricing. On this page, you will fill in about royalties and optional content rights. Set up your book prices and choose the royalties.
Step 7. After setting up the prices, check Amazon's "terms and conditions" box. And then, tap the "Save and Publish" button to add your content for Amazon's approval.
Once your content is approved by Amazon, your eBook or course will be published on Amazon. You can also print your book or content paperbacks to sell hard copies on Amazon. 
Do's and Don'ts of Selling Digital Products on Amazon
When you sell digital products on Amazon, you must abide by some rules to avoid consequences. Let's have a look at them.
Kindle Direct Publishing (KDP)
Amazon is seriously concerned about books that advertise, mislead, or promote its content via KDP. To identify that you are on the right side of Amazon's policies, implement the following terms in your KDP content:
Post Kindle-appropriate Content: Create high-quality content that is suited for a Kindle device. Don't create puzzles, pattern books, blank journals, or coloring books for KDP, as it is strictly prohibited.
Correct Errors: Before uploading your content on KDP, make sure there is not any typo error. If you find out something, make sure to correct it before publishing.
Create and Use Metadata Correctly: You must create your metadata (such as title, subtitle, edition, volume, series name, etc.) very precisely so it can only be found by the relevant audience. If you add URLs or mention other books in your metadata, you will risk losing sales, and Amazon might remove your content as well.
Create a Quality Cover: Create a unique and high-quality cover that will attract potential customers. And ensure the cover isn't blurry or mention any promotions.
Use Proper Format: To give an exceptional reading experience to your audience, format your content properly. For customers' convenience, you can upload your content in HTML, DOC, or DOCX form.
Amazon Merch on Demand
You don't want to mess up when Amazon gives you a huge opportunity to sell your design and artwork. For that, you have to follow the Amazon Merch guidelines properly:
Consider using your own artwork. Don't copy or upload someone else's trademark.
Do not upload exploit children, pornographic, or use profanity.
Create an age-appropriate artwork if your target audience is youth and Gen-Zers.
Don't promote violence, tragedy, or hate in your designs.
Don't add images that are low resolution, blurry, or have a watermark.
You can use RGB colors in your design.
Make sure your text's spelling in your design matches your product listing.
TuneCore
As I mentioned, you need to create a TuneCore account and follow its guidelines in order to sell music on Amazon. If you want to make sure your content is accepted by Amazon, follow these guidelines for your cover art:
Upload your cover art as a GIF, PNG, or JPG file, and you must own the rights to your image.
Make it square, and its size must be 1600 x 1600 pixels.
Its resolution must be a minimum of 72 dpi.
You can use the RGB color model for your cover art.
Here are a few things that you must not add to your cover art and music description:
Do not include any URL, contact, pricing, or email address.
Do not indicate anywhere that your content is a digital or physical product (like CDs).
Change your artwork if the image or text is cut off from the frame.
Don't reference any other digital music stores or logos.
Related Read:
Conclusion: How To Sell Digital Products On Amazon (2023)
Amazon is a leading marketplace that comes with various opportunities to sell both physical and digital products. Before this post, it must have sounded hard to sell products digitally on Amazon. But now, you can start your journey as an Amazon seller and easily sell digital products without any hurdles. There is no particular time to start your Amazon store. If your digital product is up and running, you can start right away and list your product on Amazon. If not, you can start your research within your expertise or niche and find the best possible way to make money on Amazon, as there are limitless possibilities to sell on Amazon.
I hope this post helped you with your purpose. If you still have any queries, leave a comment in the comments section.
Latest posts by Shally Rose
(see all)