Are you still looking for an active Alidropship coupon? Don't worry, I have got your back.
Alidropship is undoubtedly the most powerful plugin for the dropshipping business model. Apart from that, it also offers hosting and custom solutions for WordPress-based sites. Here you can find thousands of premium products to choose from and start reselling those products to create a passive revenue stream. The plugin itself contains all the eCommerce features, so you won't need to rely on pricey third-party applications.
This post brought you several working Alidropship coupons and a step-by-step guide on claiming those coupons. Use these coupons to get up to a 25% discount on available Alidropship services.
Available Alidropship Coupons
Usually, Alidropship doesn't offer discounts or coupons on its plans. But after teaming up with Alidropship, we got promotional coupon codes that can give you up to 25% OFF on different Alidropship plans. Let's see what we have to offer.
Alidropship Plugin Coupon: GD25
Get a flat 25% discount on the Alidropship plugin with our coupon. Use this popular plugin to create a robust eCommerce store for your dropshipping business.
Premium Dropshipping Store Coupon: GD15
Our special coupon gives you a 15% discount on premium stores, no matter what plan you choose.
Custom Stores Coupon: GD15
Use our coupon to get a flat 15% discount on Alidropship custom store services and create the most profitable dropshipping business that runs on autopilot.
How to Claim the Alidropship Coupon in 2023
Step 1. Click here to visit the official website of Alidropship.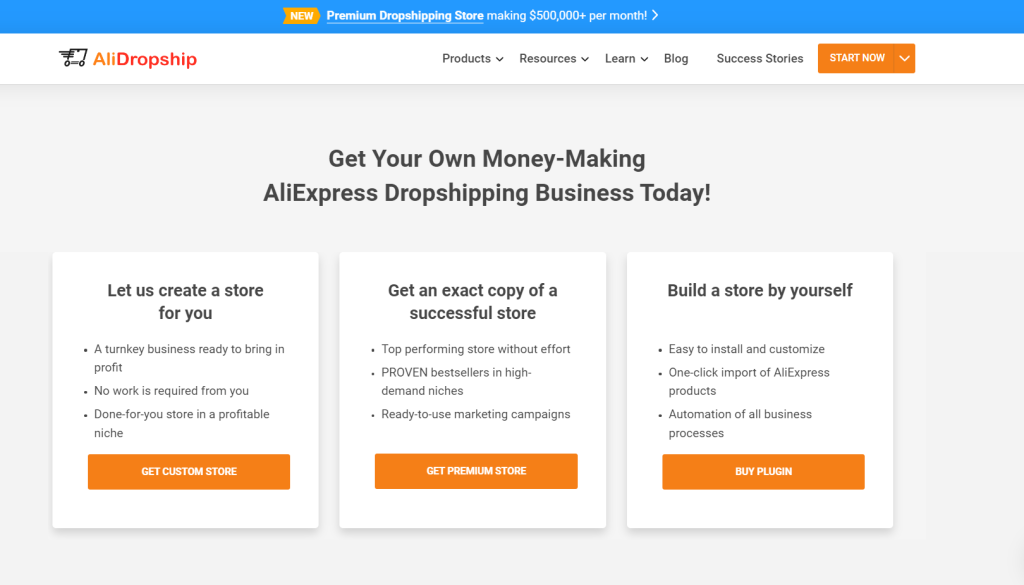 Step 2. Look for the Products section and select the Alidropship service you want to avail of the coupon. (Ensure the coupon is applicable for that particular Alidropship service)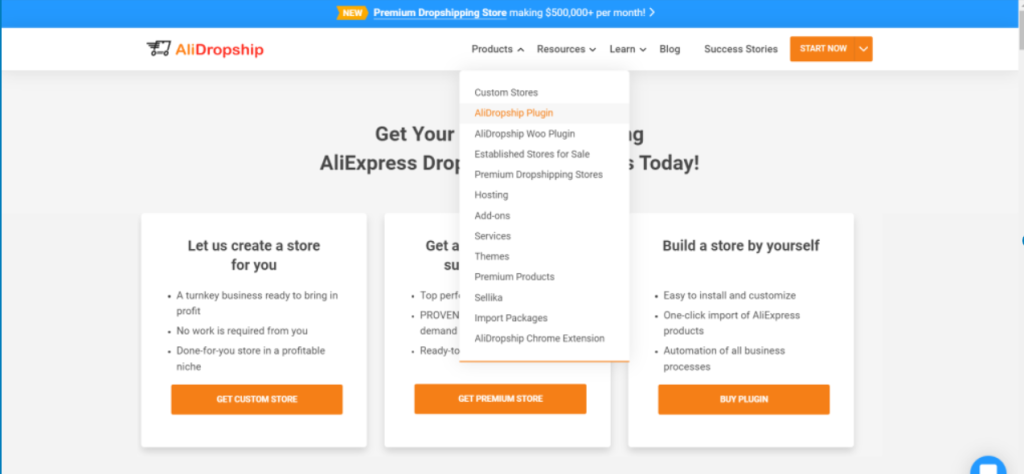 Step 3. On the next page, tap the Buy Now option under the Alidropship plugin or service you have chosen.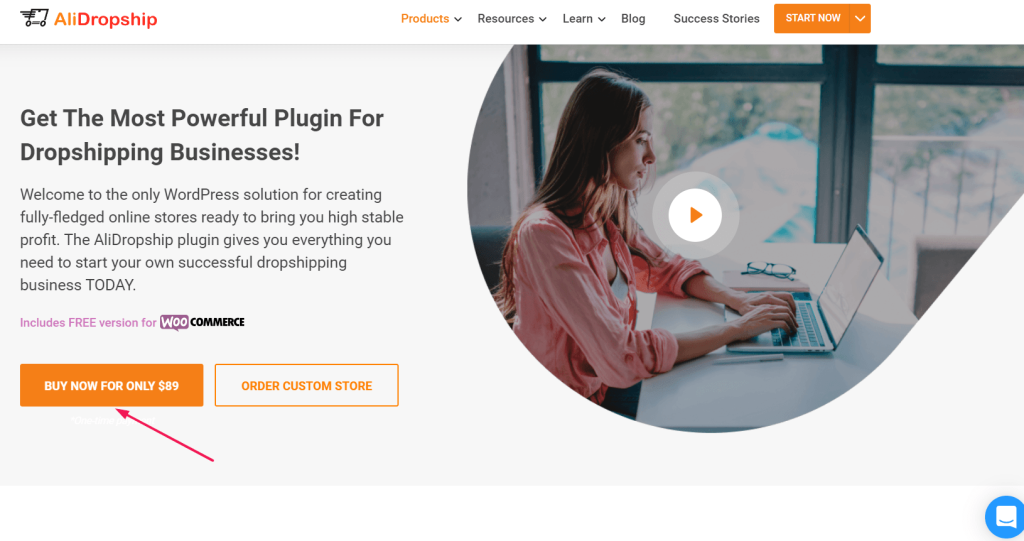 Step 4. Fill in your email address where you'll get the license for the specific Alidropship service.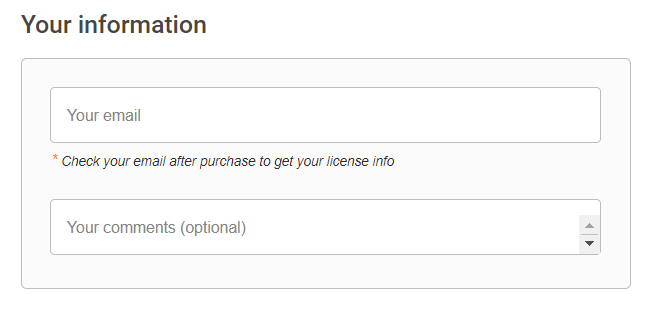 Step 5. Next, you'll be redirected to the Your Order page. Under this page, you will see the coupon section. Tap the "Redeem it here" option to open the promo code box. Copy our exclusive coupon and paste it into the respective box, then click on Apply.

Step 6. Right after applying the coupon, the price of the specific Alidropship service will get discounted. Now, enter your card details to complete the order.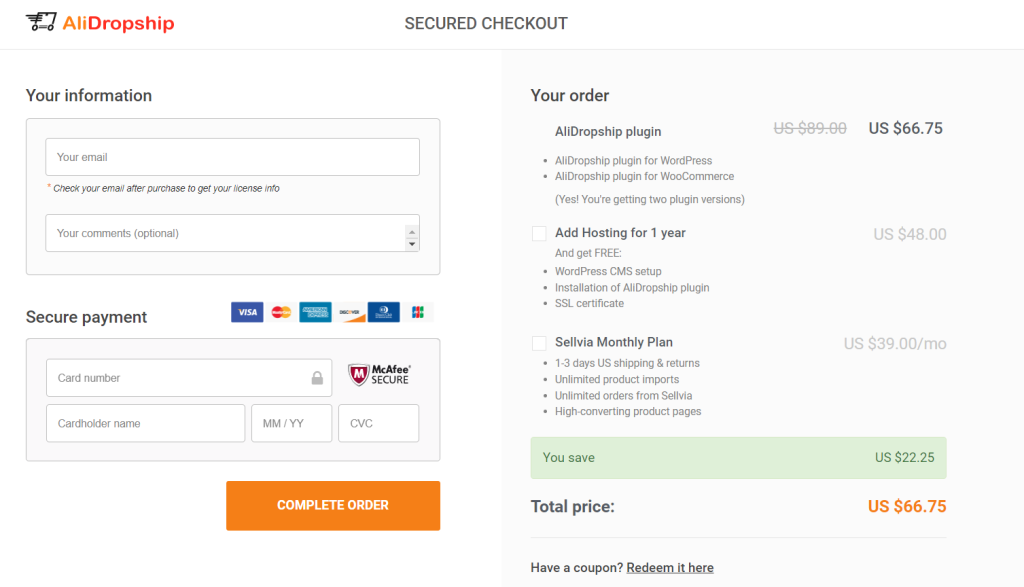 You will eventually claim our special Alidropship discount coupon if the order is successful.
Available Alidropship Services and Products
Alidropship offers a variety of services and products for its users, so the pricing structure for the plans is entirely different. Let's have a closer look at those plans.
Alidropship Plugin
Alidropship plugin is one of the hottest WordPress plugins for creating dropshipping businesses. The plugin comes with all the eCommerce features you need to run your store. It costs you only $89. (one-time fee)
Custom Stores
With Alidropship's custom store services, you can build a responsive custom store for your dropshipping business. The best part is that custom-made stores run on autopilot, so you don't need to watch out for your store always.
Alidropship offers three packages for customers to choose from. All of them require a one-time fee.
Basic – $299 (sell up to 50 products)
Advanced – $499 (sell up to 100 products)
Ultimate – $899 (sell up to 200 products)
You can also add Sellvia shipping and hosting services at additional costs. (Sellvia is free for the first 30 days)
Alidropship Themes
Currently, Alidropship offers 21 premium themes to customize your website. These are professional-looking themes divided into WooCommerce and Alidropship themes. You can also find free themes for various niches if you're a beginner. The premium themes range between $57 to $69.
Alidropship Add-ons
Alidropship also offers premium add-ons to its users to improve their sales and performance. There are 28 add-ons available at the moment ranging from $20 to $150. All the add-ons are fully compatible with WordPress, Alidropship, and WooCommerce.
Hosting Services by Alidropship
Alidropship provides reliable hosting services to dropshipping websites running under WordPress. The hosting solutions offered by Alidropship include fast site loading speed, an SSL certificate, a control panel, easy website setup, etc. You will get unlimited bandwidth along with advanced security measures with its hosting services. However, the hosting services don't include a domain. You need to purchase a domain name from external websites.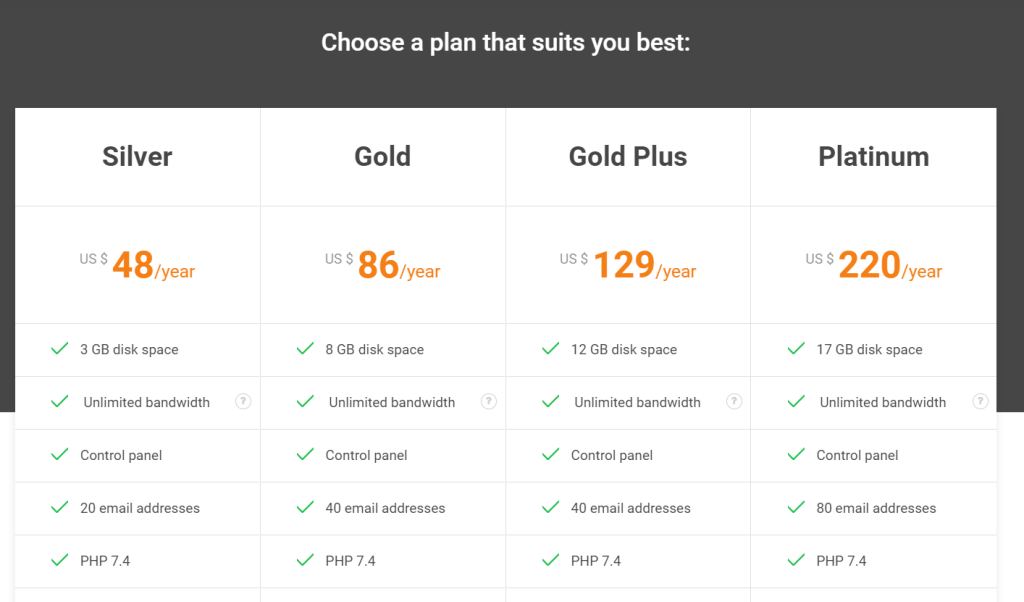 Alidropship offers four tiers for hosting solutions.
Silver – $48/year (5 websites, 3 GB disc space)
Gold – $86/year (10 websites, 8 GB disc space)
Gold Plus – $129/year (10 websites, 12 GB disc space)
Platinum – $220/year (30 websites, 17 GB disc space)
Sellika
Alidropship offers a powerful AI-based catalog editing tool, Sellika. It lets you generate appealing product catalogs and descriptions within seconds. You can purchase and install Sellika to your WordPress website to create product descriptions in one click.
There are three Sellika plans available at the moment.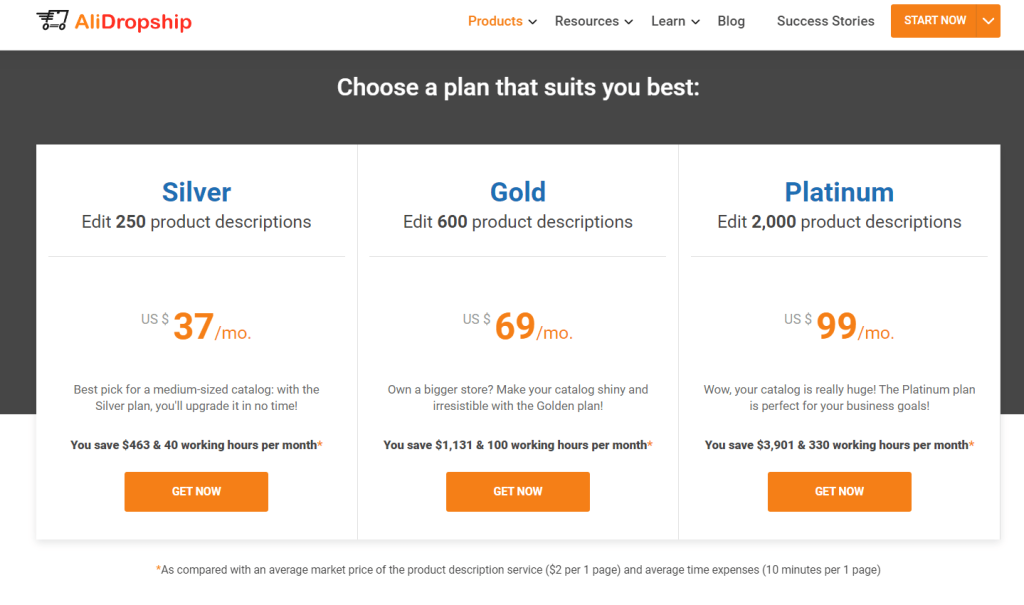 Silver – $37/month (Create 250 descriptions)
Gold – $69/month (Create 600 descriptions)
Platinum – $99/month (Create 2000 descriptions)
Conclusion: Alidropship Coupon
Use our special coupon codes to get a flat 25% discount on the Alidropship plugin and other services. If you are a beginner, our discount coupons can save a lot of money on starting your first dropshipping business.
FAQs
What is included in a custom store?
Once you submit all the requirements to Alidropship and make the payment to them, they will make your custom store ready within 10-15 days. You will also get access to the Alidropship plugin and also add-ons. They will also create social media pages for your store to do the promotion of it in advance.
What will I get with Alidropship hosting?
In Alidropship hosting, you will get storage space, unlimited bandwidth, a control panel, email addresses, up to 30 websites, a free SSL certificate, an advanced security system, high-end software, and a free anti-DDoS guard.
What is Alidropship's refund policy?
Alidropship does not offer refunds on all of its products. You can only ask for refunds on the purchase of Alidropship add-ons and plugins. They only offer refunds within 30 days only.
How many products can I add to my custom store?
There is no limit to adding products to your custom store. The developers also add 50-200 products in advance according to the plan you choose for your custom store. You can import as many products as you want to your store from AliExpress directly.
What services can I get from Alidropship?
Alidropship offers Social Media Setup Assistance, Promo Video Creation, Banner Ads Design, SEO Copywriting, Facebook & Instagram Video Ads, Email Marketing Setup, Marketing Services Bundle, Deep Niche Research, and so on.