As the world's biggest online retailer, Amazon commands shoppers' attention with its products and services. Amazon once started as a bookstore and has now transformed into the most significant online retail giant. No wonder why more third-party party sellers are joining this unbreakable chain.
Whether you're a seller or an online shopper, you might want to look at 15 Amazon statistics so you can improve your selling and shopping experience.
15+ Latest Amazon Statistics
Here are some up-to-date Amazon statistics you should know before starting your journey on Amazon.
1. Popularity of Amazon
Amazon has maintained undisputed popularity over the years. Only in the US, 98 million users access the Amazon app for app at least once a month. Walmart's app is on the top, which is used by over 120 million people every month. It puts Amazon in second place but still outranks other marketplaces by a mile.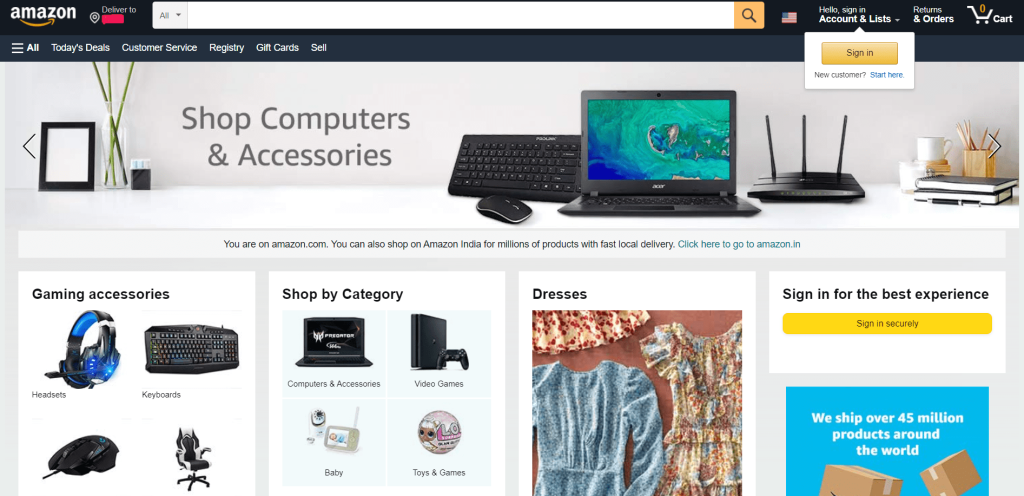 Amazon's mobile commerce has been extremely popular among shoppers. In fact, the retail sales of mobile commerce are about to hit $430 billion in the US in 2022. The reason is the seamless Amazon app experience and services. The app makes online shopping stress-free and lets shoppers shop for their favorite items on the go.
2. Amazon's Net Revenue
Talking about Amazon's net revenue, it is the world's third largest company in terms of revenue, right after Walmart and State Grid Corporation of China.
In 2021, the company saw a 21.76% increase compared to 2020, making $470.8 billion in revenue from all sources of Amazon ventures.
3. Amazon's Share in the Global Ecommerce Market
Ecommerce is Amazon's prime source of revenue. That's why the company owns the largest piece of global eCommerce sales. Only in the US it account for 40% of the ecommerce market in 2021.
The majority of eCommerce sales come from North America, with a total of $75.6 billion in revenue. In the first quarter of 2022, the company has estimated to hit $145.9 billion, with almost 40% growth from last year.
4. Amazon Profit
Somehow the profit is not very convincing according to its net revenue. It is also considered a low-profit venture as Jeff Bezos had invested the company's most profit back to Amazon for a decade and a half. Amazon registered a net profit of $33.36 billion in 2021.
5. Number of Amazon Prime Users
Prime is a paid subscription service offered by Amazon. The majority of Amazon's revenue comes from Prime. Currently, there are over 200 million Prime subscribers worldwide, of which 147 million are US-based. The numbers are increasing rapidly because of their valuable services. With one Prime subscription, you get a guaranteed two-day standard delivery option, access to Prime Video, Prime Music, Prime Reading, 5% reward points, and many more.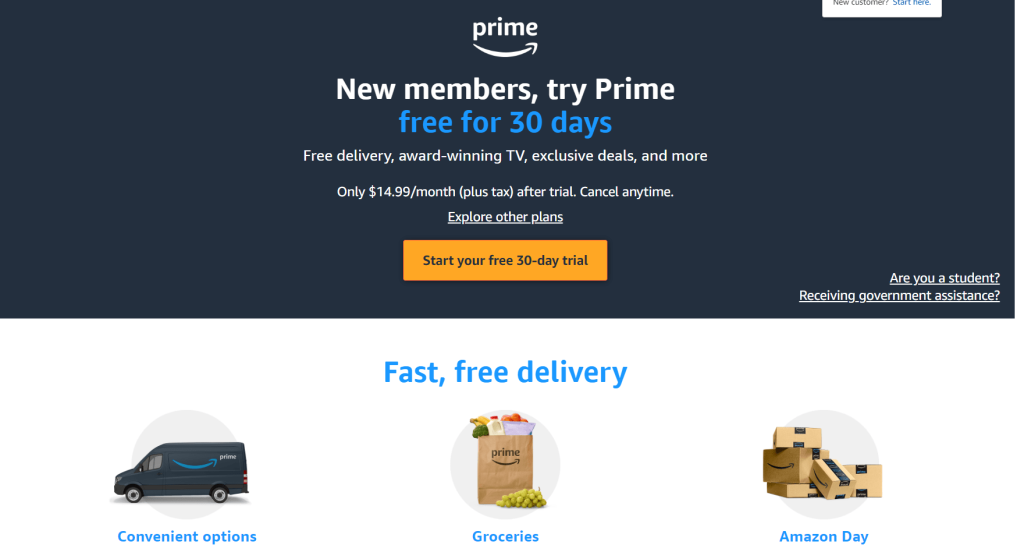 Prime is currently available in 22 countries. It started in 2005 — primarily in the US. In 2021, Amazon generated a revenue of $31.7 billion. A survey shows Prime members are more engaged in shopping than non-Prime members.
6. Number of Amazon Merchants in the World
There are over 9.7 million sellers working under Amazon's name, of which almost 2 million are actively selling on the Amazon marketplace. Out of all sales, third-party seller services account for more than $80.5 billion in sales. More than 3.7K new sellers join Amazon every day.
7. Monthly Visitors
Amazon sees over 200 million visitors per month. Of all unique visitors, 60.28% are male, and 39.72% are female. And the biggest age group of monthly visitors is 25-34 years old, with 28.79% activity. Amazon records an average of 2.7 billion visits per month, making it the 14th most visited website on the planet.
8. Number of Amazon Customers
Amazon has almost 310 million shoppers around the world, of which 200 million are Prime users. According to US eTail reports, 90 million subscribers are currently active.
9. The Most Popular Category on Amazon
Currently, homeware and kitchenware is the top product category on Amazon. 32% of businesses (small and medium-sized) listing in this category.
Beauty and personal care is the second most popular category for SMB businesses. Nearly 23% of businesses are listing products in this category. Amazon is rapidly expanding its categories so a new audience can access their favorite products.
10. Number of Amazon FBA Merchants
Currently, there are 9.7 million merchants selling under the Amazon marketplace. Out of all sellers, 89% are using FBA (Fulfillment by Amazon) as their order fulfillment.
FBA is also a popular fulfillment service for third-party sellers. 59% of all sellers are selling private labels or making their own products.
11. Advertising Revenue
Amazon advertising clocked a whopping $31.2 billion in revenue in 2021. Advertising on Amazon makes 2X more than physical stores and subscription services, with a 32% growth rate. 79% of all Amazon sellers use Amazon's advertising to promote their products.
12. Web Service Revenue
Amazon's Web Services started as a side venture of Amazon. Now it has become a significant part of Amazon's profit margin growth. AWS is one of the world's largest cloud computing services, with a 32% estimation of the cloud industry.
In 2021, AWS's annual revenue was $62.1 billion, and it is growing every year. AWS offers a free tier with limited access to cloud features. It doesn't have a fixed subscription. Instead, it offers a pay-as-you-go approach for the majority of cloud services.
13. Amazon Users Across Different Devices
With the increasing popularity and flexibility of mobile services, the number of smartphone users shopping on Amazon is increasing drastically. 67% of the shoppers are still preferring shopping from computers and laptops. In contrast, the numbers of mobile users are only 23%.
The age factor is the biggest reason for this vast difference. Those who are 35 and younger can operate smartphones efficiently, while the age group of 55-70 years still prefers computers to shop online.
14. Number of Items Sold on Amazon
Amazon has built an incredible catalog of over 12 million products, that's why more people are switching to Amazon to purchase their daily needs. Only in the US, SMBs sold over 3.9 billion products to their customers.
Third-party sellers in the US sell more than 7000 products per minute. When there's any occasion like Black Friday or Christmas, the numbers increase to 11,500 per minute. Amazon sees an average daily sales revenue of $1.29 billion.
15. Crucial Factors That Drive Conversion
According to a Statista report, price is one of the biggest reasons for the majority of purchases on Amazon. Around 82% of Amazon shoppers list pricing as the most critical shopping consideration.
Other crucial factors for Amazon sales are positive product reviews and low shipping costs. While low shipping cost drives 70% of sales, and positive reviews accounts for almost 57% of sales.
A fully functional mobile app and a flexible return policy are two other factors that drive most of the sales on Amazon. 50% of shoppers agree that they think about these factors while shopping online.
The majority of people are switching to Amazon Prime because of its exceptional services and benefits. Over 35% of shoppers consider Prime as the best option for shopping as it offers 2-day shipping options and other streaming services it.
Bottom Line
After looking at these unbelievable Amazon statistics, you can say Amazon is a safe place to buy and sell. With Amazon, there is always an opportunity for everyone, whether they are entrepreneurs, private label sellers, or industries. These statistics help you develop a complete understanding of the platform so you can access the necessary tools to maximize your revenue on Amazon in the future.