Amazon is undeniably one of the world's most popular and profitable marketplaces. With millions of products available for purchase, Amazon's algorithm is a critical aspect that helps the platform manages everything, from searching for products to ranking them in search results.
The algorithm helps customers find their favorite products quickly and efficiently. At the same time, it helps sellers increase their products' visibility and sales. But how it works, and what factors affect it? These questions can easily disturb new and even existing sellers. Don't worry, I am here to help you with this problem.
In this post, I will discuss Amazon's ranking algorithm and what factors affect it the most. I have also included a few strategies that will help you master Amazon's algorithm so you can improve your product's ranking in the search results.
Let's get started.
What Is Amazon's Ranking Algorithm?
Like other platforms, Amazon's marketplace runs on a search engine which is known as the Amazon A9 algorithm. It is Amazon's ranking algorithm that shoppers use to search for their specific products on Amazon. The A9 algorithm depends on various factors to rank and display products on the search results page. These factors include customer reviews & ratings, sales fluctuation, product listing optimization, pricing, etc.
Unlike major search engines like Google, Yahoo, and Bing, Amazon's search engine is based on products, as the platform is designed only to sell products. That means you don't have to use complicated phrases or keywords to find a specific product. But still, keywords play an essential role in ranking products.
How Does Amazon's Ranking Algorithm Work?
As a seller, when you list a new product on Amazon, the system initially assigns it a rank based on a few factors like keywords, product category, and seller's sales history. After that, Amazon's A9 algorithm tracks the product's performance in the marketplace in real-time by considering factors such as sales velocity, customer reviews, and ratings. The ranking algorithm makes dynamic adjustments in order to rank a specific product on the search results page.
Amazon's ranking algorithm updates products' ranking based on their real-time performance so that rankings can change at any time. Sales matter the most in a product's ranking. So products that get sales more frequently are more likely to rank higher in the search results.
Amazon's algorithm also changes from time to time. So it is the seller's responsibility to adapt to current eCommerce trends and the new Amazon A10 algorithm. For that, you will need to know the difference between both algorithms.
Amazon A9 Algorithm vs Amazon A10 Algorithm
Amazon A10 algorithm is an updated version of the A9 algorithm launched in 2021. First of all, it is their weighting that has changed, not the ranking factors. While the A9 algorithm mainly focuses on advertising, keyword consistency, and text match, the A10 algorithm gives the customer experience more weight to pursue a balanced ranking.
Amazon indeed modified its search algorithm, but there is no official update on changing the A9 algorithm to A10. The new update is known as Amazon A10, which is given by Amazon sellers. With further evolution of this algorithm, the platform wants to produce relevant results and stop merchants from letting unqualified product listings rank higher for specific keywords.
Now a product with higher sales velocity will stand out from its competitors. If sales are generated organically (such as clicks, keywords, and SEO) rather than advertising or PPC, it will greatly impact your ranking according to the newest updates.
Here are the factors that will remain the same for both A9 and A10 algorithms:
1. Conversion Rate
The number of visitors determines a product's conversion rate turned into customers. If the conversion rate is high for a product, the ranking of that particular product will be automatically higher.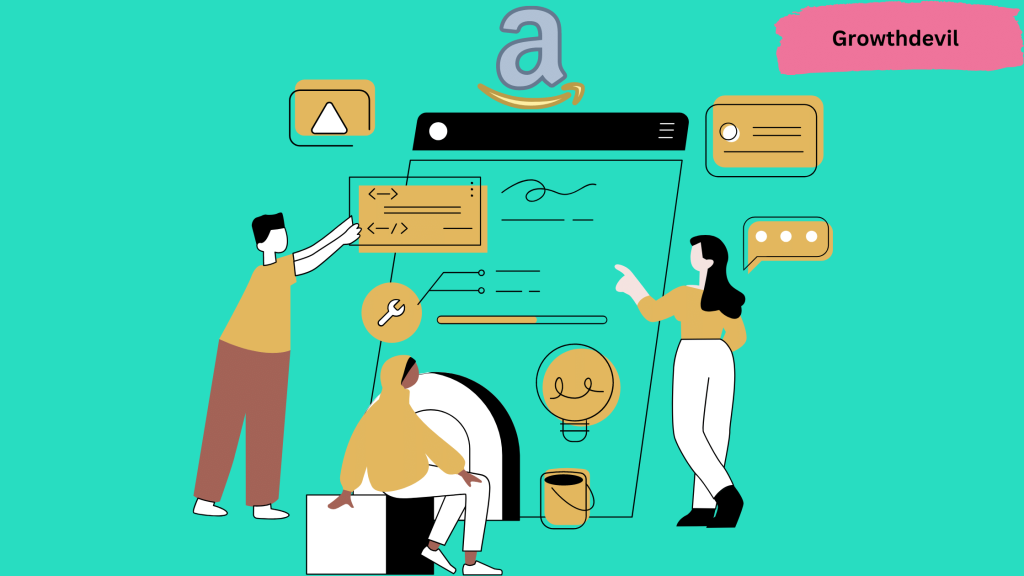 2. Sales History
Your product's organic ranking essentially depends on its historical sales data. If your inventory always has been in stock the entire time, your product surely gets a high rank in the search results.
3. Keywords and Phrases
Keywords and relevant search terms have always been key factors in optimizing product listings. When your listing is properly optimized, your product frequently appears at the top of the search results. At the same time, it increases your clicks which automatically helps you rank organically for those specific keywords.
4. Reviews
Social proof is the first and foremost thing a shopper sees before making a decision to buy a product. That means new customers are inclined to trust established customers' reviews for social proof. This can also help products rank higher, so always thrive for customer satisfaction.
7+ Factors That Influence Rankings On Amazon
Here are some factors that affect a product's ranking in search results:
1. Sales Velocity
The number of sales made by a product and how frequently it moves in the marketplace are crucial factors that affect the product's ranking the most. If you are concerned about mastering the A9 and A10 algorithms, you will need to generate sales as fast as you can. You can run promotion campaigns or offer limited-time deals to boost your sales in a short time.
2. Price Competitiveness
Amazon's algorithm picks a competitive price for a product and compares it with the prices of similar products in a category. Products with competitive pricing are more likely to rank higher. To get an idea of the competitive pricing of your products, you can check out top competitors' listings. Pricing is one of the first things a shopper sees on a product page, so setting the right pricing tag on your products is necessary—especially for your success on Amazon.
3. Relevant Keywords
When a seller lists a product on Amazon, the algorithm looks at its keyword relevancy. The reason Amazon emphasizes relevant keywords is that they care about customers' search intent. When you list your products with relevant keywords, your products will only appear to customers that use the same keywords to search for related products. 
4. Product Listing Optimization
A well-optimized listing not just helps a rank higher for a product but also increases its visibility in the Amazon marketplace. All the factors like title, description, and keywords fall under Amazon SEO which is standard practice to optimize a product listing properly. So your main focus should be optimizing your listing, and Amazon's algorithm will handle the ranking part.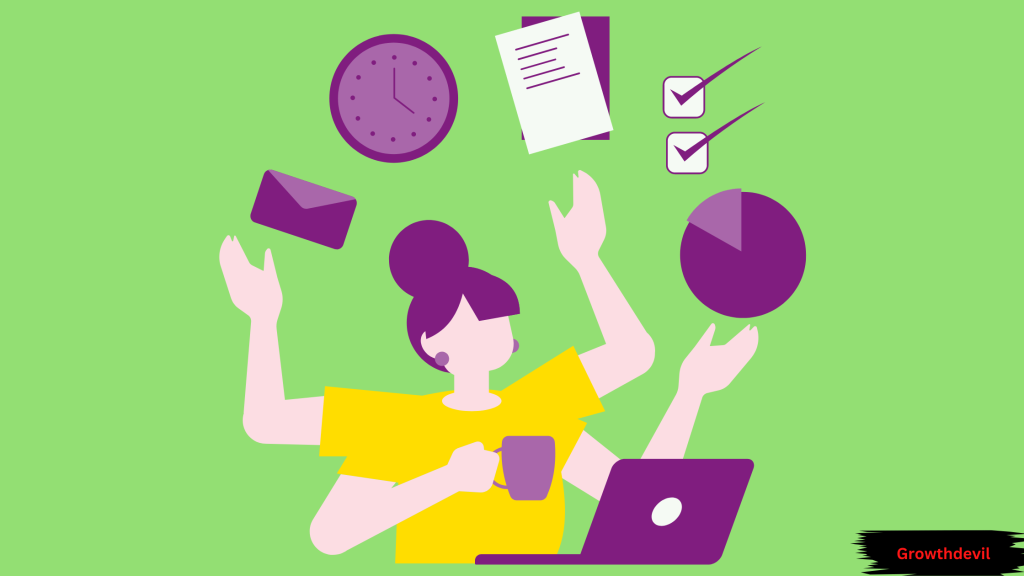 5. Inventory Availability
When you do everything right as an Amazon seller, your sell-through rate reaches sky-high, and your product's ranking also move up in the search results. But keeping your inventory in check is also necessary if you don't want to lose your hard-earned ranking. Yes, a low in-stock or out-of-stock inventory negatively affects your ranking. FBM sellers don't take much fuss about inventory replenishment, but if you are using the FBA method, make sure to ship your FBA inventory to Amazon fulfillment centers before going out-of-stock.
6. Advertisement and PPC Campaigns
PPC campaigns and sponsored ads are some paid methods that increase your product's visibility in a very short time. With these marketing techniques, your products appear at the top of search results for particular keywords. However, you need to bid carefully on high-volume keywords or phrases, as you need to pay a small amount for every click made by visitors or customers.
7. Fulfillment Method
Choosing the right fulfillment method plays an important role in your product's ranking. Amazon offers two fulfillment services to its sellers: FBA and FBM. Since the platform itself handles the FBA method, FBA sellers have higher chances of ranking high in the search results. On the other hand, the FBM method is fulfilled by sellers, which is why there is no certain guarantee of whether their products will rank higher or not.
Strategies to Improve Ranking on Amazon
Here are some proven tips by top Amazon sellers that you can use to improve your ranking on Amazon:
Know Your Audience
When you optimize your listing, it is important for you to know about your audience. When you know who your audience is, you can easily target them using proper keywords. For example, you are selling yoga mats on Amazon. Then your target should be youth and people who like to exercise or go to the gym. But you need to be careful if you are selling products for babies and teenagers. In such cases, your target audience should be parents, as their offspring won't be buying your products by themselves. Your SEO game also depends on your target audience, which is also crucial for Amazon's ranking algorithm.
Keep Complete Information about the Product You are Selling
When you find a profitable product to sell on Amazon, make sure you know every single detail of your product. A shopper doesn't just randomly sees a product and go for purchasing. They want to know more details, such as size, weight, compatibility, age restriction, etc. In fact, Amazon has already created these sections when a seller lists their product. Some sellers ignore these sections, which costs them later when shoppers give priority to other products over their products.
Monitor Your Competitors' Performances
As soon as you list your product in a specific category, you have also signed up for a competition at the same time. No matter what product you sell, there will always be someone who has been selling a similar product for a long time. It is your responsibility to find out how well your competitors' product is performing in the market and why the audience is giving priority to their products.
Once you closely monitor and compare similar products, you will find out the good and bad of your product. Then you can make necessary changes in your product so you can offer a better option to your target audience at the same competitive price. This is one of the most effective strategies sellers use to improve their rankings on Amazon.
Seller Authority
With the seller's authority, you can deal with metrics that Amazon controls, such as product listing and Buy Box. Many factors affect your seller authority on Amazon, including your time on the Amazon platform as a seller, customer reviews & ratings, and how well your product is performing. If you have multiple products listed on Amazon, you can include varieties of your products which significantly increases your seller authority. 
Build Trust with Your Customers
Having a loyal customer base on a platform like Amazon is a blessing for a seller. You have to build trust with your customers to establish a customer base. There are many ways to do that, but you can start by offering quality products without using clickbait tactics. When you offer great products and services, they will come back for more. After that, you can encourage them to leave reviews, probably video reviews which also help you show social proof to new customers.
Create A+ Content
Before making a buying decision, shoppers always want a closer look at your product. So you must add quality images and videos with high resolution to convince them to buy from your store. This is where A+ Content comes in handy. It is an exclusive tool provided by Amazon to the registered seller. The tool helps you create top-notch content that you can add to your listing.
With A+ Content, you can have high-quality and realistic images of your product with a 360-degree view of all angles. The tool can be your ultimate weapon to stand out from your competitors in terms of sales, conversion, traffic, and better customer reviews. To use A+ Content, you must have a brand registry on Amazon.
Conclusion: Amazon's Algorithm
Now you will have a better understanding of Amazon's algorithm and how it works on Amazon. It is a complex system that depends on various factors to rank your products on Amazon. The aim of this algorithm is to increase your product's visibility on Amazon so that you can get better sales and reviews. By understanding these factors and implementing them in your listing, you can easily improve your ranking in search results.
Amazon often updates its algorithm to offer a better experience to its customers. So it is your responsibility to stay up-to-date with Amazon's algorithm, and you must continually adjust your strategy to remain competitive and stand out from your competitors.