As the world becomes increasingly digitized, more and more businesses and entrepreneurs are starting online sales as a way to expand and grow. And what's a better platform than Amazon to start an online business? However, Amazon is a highly competitive marketplace, which makes it harder for new sellers to set foot among successful sellers. In order to succeed in this competitive environment, it is important to have the right tools by your side. Helium 10 Chrome Extension is one of those tools that can help you maximize your selling potential on Amazon.
Helium 10 is an all-in-one software suite specifically designed for Amazon sellers. The software includes a variety of powerful tools that helps you with everything from product research to keyword optimization, listing creation, and many more. The Chrome Extension is one of Helium 10's powerful features. And there's no reason to deny that fact. If you want to get more info on Helium 10, then check our detailed review of Helium 10.
In this post, we will discuss the Helium 10 Chrome Extension and explore all its features that will help your Amazon business reach the next level. I have also included other insights, so you don't miss anything related to the tool.
Let's get started.
What Is Helium 10 Chrome Extension?
The Helium 10 Chrome Extension is a free tool that integrates directly with your browser. Once it is installed in your browser, the extension provides you with valuable data and insights that you can use to optimize your Amazon listings. You can also generate these data points with Helium 10 software, but you have to find the source from the Amazon marketplace in order to retrieve data.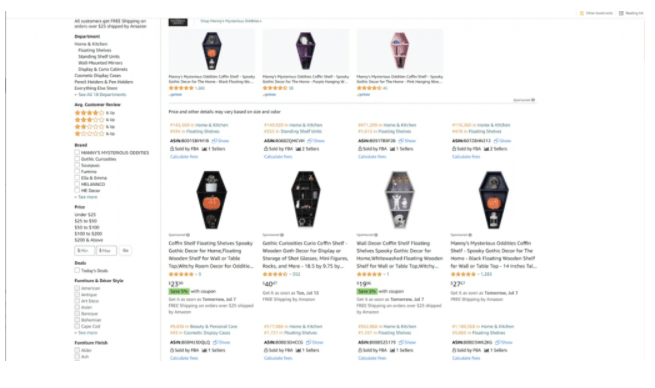 The Helium 10 Chrome Extension lets you directly browse the Amazon marketplace and check various data points in real time. This comes in handy when you don't want to waste your time finding ASINs or links to competitors' products for comparison. The extension is packed with almost the same features that you will find in the Helium 10 suite.
How Helium 10 Chrome Extension Works?
The format of the Helium 10 Chrome Extension is very straightforward. You can install the extension from Helium 10's official website and connect to your Seller Central account. Then you can browse the Amazon platform and analyze competitors' listings to retrieve historical data and other valuable points.
While browsing Amazon.com using your Seller Central account, you can enable the Helium 10 Chrome extension from the Extensions option at the top right corner of your Chrome browser. Then, you can select your action from the dropdown menu from the extension and check all the data points in a specific product page on Amazon.
It is important for you to know that the extension is only available for Google Chrome users. That means if you are using Safari or Firefox, you will need to switch to a Chrome browser in order to use the tool.
Features Of Helium 10 Chrome Extension
Here are some of the best features of Helium 10 Chrome Extension:
1. Product Research
Finding out the right product to sell is one of the most important aspects of selling on Amazon. Helium 10's Xray is known as the product research tool for its Chrome extension. You can use this ultimate tool to dig out the perfect product from the Amazon marketplace according to your niche and area of expertise.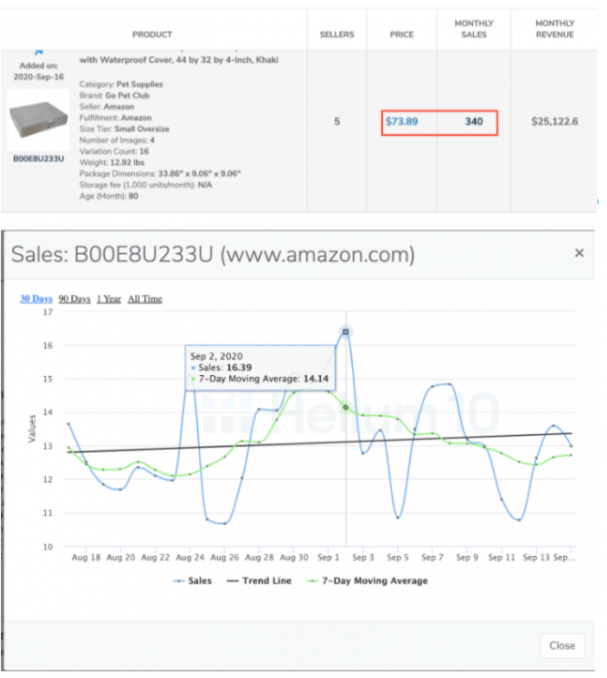 On the Amazon marketplace, you can find up to 450 million ASINs. You can check all the data points using ASINs before selecting a winning product for your Amazon store. You can select up to 200 ASINs to compare all of them at the same time. You can use the advanced filter inside Xray to filter various factors such as monthly sales, price, reviews, BSR (Best Sellers Rank), etc.
2. Keyword Research
Another key aspect of selling on Amazon is optimizing your product listings for the right keywords. Luckily, the Helium 10 Chrome Extension includes a robust keyword research tool that helps you discover relevant keywords for your listing optimization. The tool allows you to search keywords based on specific criteria, including search volumes, relevancy, competition, and keyword difficulty.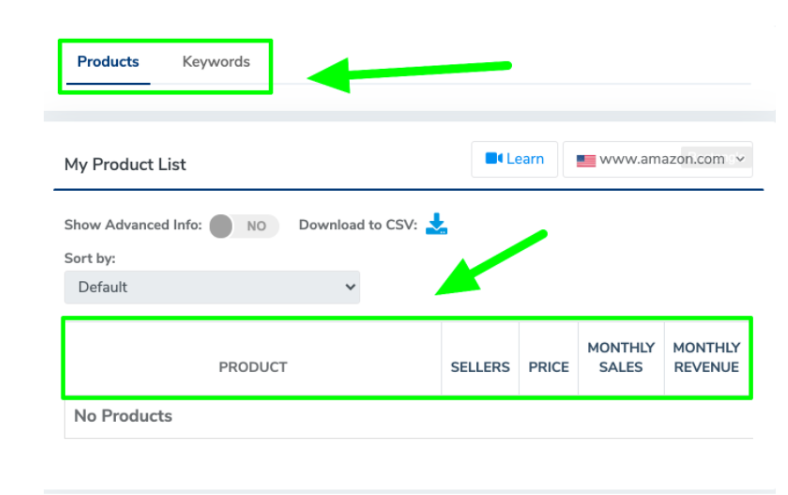 You can also analyze your competitor's listings to find out what keywords are using and how you can differentiate your own listings. Keywords are not only used for listing optimization; you can also use them for PPC campaigns and Amazon Sponsored Ads. You can find high-volume keywords to bid on so customers can find your products at the top of the search results.
3. Listing Optimization
Once you find the right products and keywords for your Amazon store, it is crucial to optimize your listings for maximum visibility and sales. By using the Helium 10 Chrome Extension, you can extract detailed insights and analytics from Amazon that you can stuff with your listing for optimization. While creating a listing or optimizing an existing listing, you can add relevant keywords. This way, your products will only appear to your target audience.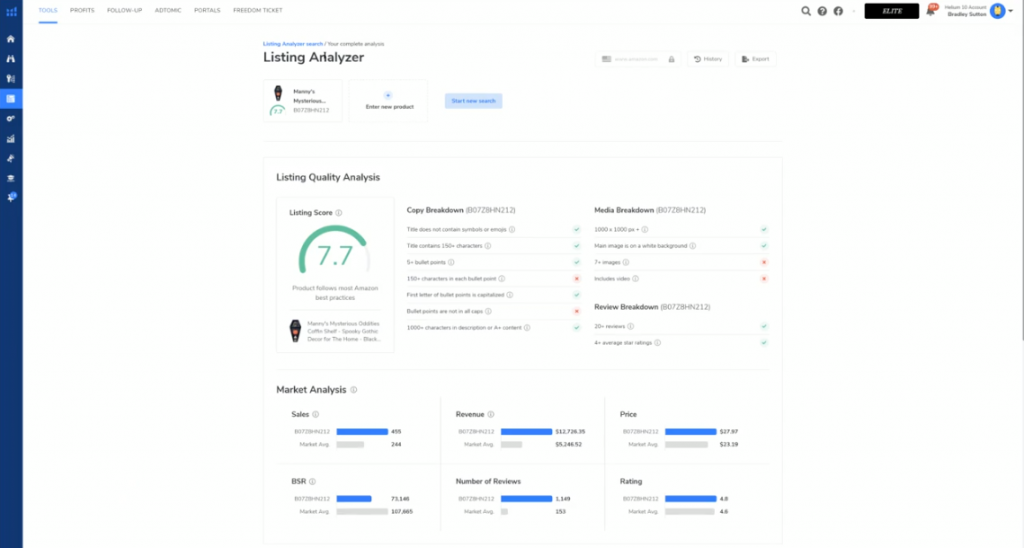 The extension also includes a Listing Analyzer tool that shows how well your listing is performing on the Amazon marketplace. The tool also identifies areas for improvement, such as titles, descriptions, bullet points, images, etc., and gives suggestions on how you can optimize these points for better results.
4. Profitability Calculator
The Profitability Calculator of Helium 10 does exactly what you think: calculating sellers' profit margins after considering various expenses and fees. You can enter a product's key elements like production and freight costs, weight and dimensions, and FBA fees into the Profitability Calculator tool, and it will calculate how much profit you can gain by selling a certain number of the same product.
A seller must calculate their product's total profit to check whether their profit margin is positive or negative. It is hard to calculate all the aspects on your own, even if you keep track of all. By using Profitability Calculator, you can ensure accuracy and save time keeping track of all the aspects.
5. Competitor Analysis
In order to get success on Amazon, it is vital for you to understand your competitors and how you can stand out your products from competitors' products. Competitor Analysis is of the core features of the Helium 10 Chrome Extension that allows you to sneak into your competitors' listings and analytics.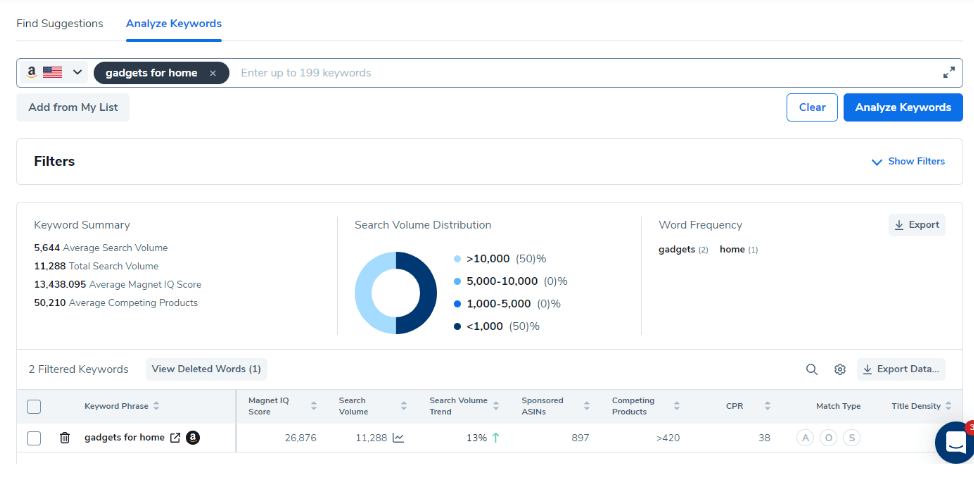 The tool helps you take notes from competitors' listings so you can understand why their products are performing well in the marketplace. You can also identify various data points where you can improve or take necessary actions. This will help you boost your sales and visibility in the search results.
6. Inventory Management
When you run a full-time online store on the platform, Amazon expects you to always be in stock in order to maintain availability among shoppers. This is why managing inventory is a crucial aspect for you as an Amazon seller. Helium 10 offers an Inventory Levels tool that allows you to see how many units of each product you have in stock and when you need replenishment.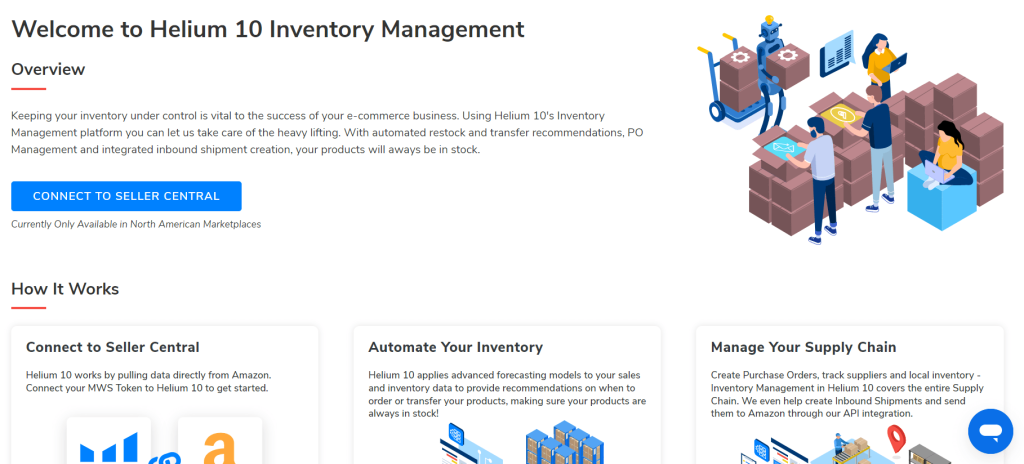 If you don't have time to check your inventory level through the tool, you can set up alerts that will notify you when your inventory levels are getting low and when you should restock them so you can avoid getting out of stock. This feature not only helps you from stockouts but also helps you from losing your sales. The tool is a boon for sellers who don't want to lose their ranking in a specific product category.
7. ASIN Grabber
ASINs are a great way to fetch information about competitors' listings. With the ASIN Grabber tool, you can pick and copy hundreds of ASINs simultaneously to get reports on various metrics and analytics. You can compare all the products at the same time by considering the data points, such as organic & sponsored rankings, search volumes, top-performing keywords, review count, etc.
The tool is a great help for sellers who want to do additional research on their competitors. At the same time, you can retrieve high-volume keywords for third-party advertisements and Amazon PPC.
8. Refund Genie
One of the most frustrating aspects of selling on Amazon is dealing with refunds and returns. Luckily, the Helium 10 Chrome Extension has a Refund Genie tool that helps sellers automate the process of requesting refunds from Amazon. The tool analyzes your order history and finds out any products that are eligible for reimbursement or refunds. Then, the tool generates a report that you can submit to Amazon to request the refunds you are owed.
How To Use The Helium 10 Chrome Extension?
The Helium 10 Chrome Extension is very straightforward to use. All you have to do is follow four simple steps, and you are ready to use the tool. Follow these steps to enable the Chrome extension.
Step 1. Install the Extension
The first step that you need to do is to install the Helium 10 Chrome Extension. To install the extension, you can go to the Chrome Store and search for the "Helium 10" term. Once you find the Helium 10 Chrome Extension, click on the "Add to Chrome" button right next to it. And follow the prompts given on the screen to install the extension in your system.
Step 2. Create an Account
After installing the extension, you will need to create a Helium 10 account. You can do this by clicking on the extension icon in your browser and clicking the "Sign Up" option. You can start with the free option, but if you want to explore the full potential of the extension, you can purchase a premium Helium 10 plan.
Step 3. Connect to Your Amazon Seller Central
Next, you will need to connect your Helium 10 account with your Amazon Seller Central account. To do that, you can click on the extension icon and enter your Amazon Seller Central login credentials to connect both accounts.
Step 4. Start Using the Tools
Once your Amazon account is connected to the Helium 10 Chrome Extension, you can start using the extension. You can enable all the tools that you want to use in the Amazon marketplace. You can browse the marketplace and use your preferred tool to retrieve various information.
One thing you should note is that the extension is only available for Chrome. So make sure to use the Chrome browser to use the Helium 10 extension. You can also check out an exclusive offer on Helium 10 to save a few bucks on your purchase of its subscription.
Pros And Cons of Helium Chrome Extension
Here are some pros and cons of using Helium 10 Chrome Extension:
Pros Of Helium 10 Chrome Extension
The tool helps you discover a range of comprehensive data and factors that affects search rankings.
The tool is very flexible and very easy to use. Even a beginner can start using the tool without a learning curve.
It saves a lot of time by automating tasks such as product analysis and keyword research.
Provides valuable insights to sellers so they can improve their sales by optimizing their listings.
The tool helps you in abstruse competitor analysis so sellers can make informed decisions for their products.
The tool is free to use its basic feature, which is a great help for beginners.
Cons Of Helium 10 Chrome Extension
You need to subscribe to a paid subscription in order to access all of its features.
The amount of data the tool provides can be overwhelming for some users, and it may take some time to learn how to use it effectively.
The tool is only limited to Amazon sellers.
Related Read:
Final Thoughts: Helium 10 Chrome Extension (2023)
Overall, the Helium 10 Chrome Extension is a powerful and reliable tool for Amazon sellers who want to optimize their listings and boost their sales. With a wide range of features and tools, the extension can help you with everything from product research to keyword optimization, listing creation, competitor analysis, and many more.
If you are serious about growing your Amazon business, the tool is definitely worth checking out. With its user-friendly interface and robust analytics, it can help you make informed decisions so you can stay ahead of the competition.