Are you looking for private label products to sell? Don't look further, I have got your back.
Private Label has always been considered the most sustainable business model. Private label sellers also get more sales and profit compared to other sellers. That's why 90% of millionaires related to eCommerce businesses are private-label. And there are plenty of other reasons you must start a private label business.
Starting a private label is not as hard as people assume. All you need is a million-dollar product idea and capital investment, and you are all set to run a full-time business on any eCommerce platform or marketplace. Finding a private-label product can be a bit of a stretch. It can take a lot of research to find one for business. That's why I am here to help you.
In this post, I am going to list 15 private-label products to sell. You can take ideas from this list to create a successful private-label business.
Let's get started.
Profit Margin of A Private Label Business
Compared to other business models, private label is the one with huge potential profit margins. While other businesses have a maximum profit margin of 50%, private label business owners bag around 80% to 90% profit (depending on the product you sell) in sales. However, the capital investment is also higher than others. But your one-time investment can bring lifetime benefits, so it is worth giving a try.
Here's how you can calculate your profit in a private label business:
Suppose you have sourced/manufactured a single unit for $5. So the cost of one unit = $5
You have 1000 units in your inventory. The total cost of 1000 units = $5*1000 = $5000
After including shipping charges & other taxes, you list a single unit for $25. So the total price of all units = $25*1000 = $25000
Profit gained = $25000 – $5000 = $20000
Net Profit = $20000/$25000*100 = 80%
However, it is an example of calculating the profit margin in a private label business. But what you receive in the end depends on how much you reinvest in production and spend on working staff.
How To Start A Private Label Business?
You can start a private label business using two methods. The first one is manufacturing your own products. In this method, you invest money in purchasing resources, accessories, and machines to manufacture your own products. You pack your own products under your brand name. The capital investment can be a lot, but you keep most of the profit after selling products. Using this method, you will never run out of inventory since you handle your production. You will have control over your brand and product's quality which matters the most.
The other private label method is sourcing products from wholesale suppliers and manufacturers. This method is used by thousands of sellers since they have started with a much lower investment, and still, they are running a private-label business under their brand name. But there are many disadvantages to running this type of business model. Like, you will not have control over the quality, and if you source your from China, it can take months to arrive your inventory. That means you will have a hard time restocking your inventory in out-of-stock situations.
Regardless of what private method you choose, you make a lot of profit in the end. Each method has its own risks and rewards. Finally, it all depends on you which business method you choose. However, I can help with some of the best product ideas that you can choose to start a full-time private label business.
15+ Private Label Product Ideas For Selling (2022)
Here are some of the best product ideas for private-label businesses.
1. Clothing
Clothing is one of the first choices that come to mind while starting a business. And why not? After food and shelter, clothing comes in third as basic needs of human life. In current times, most people prefer fashion over casuals. That makes it a strong niche in any marketplace.
In 2021, the clothing industry estimated around $1.5 trillion in revenue at a growth rate of 16.32%. The number shows how colossal this market is. However, starting a private label business in this category can be a bit of stress at the start.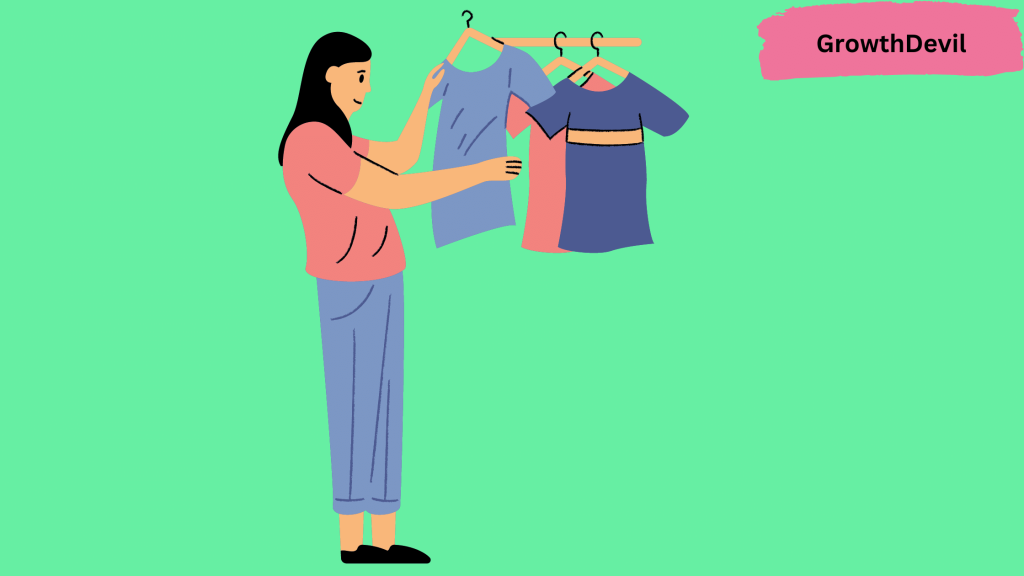 There must be millions of merchants who have already established their online stores. So you might be facing a lot of competition to build a brand. Still, marketing and promotion can help you overcome your competitors.
Trending Products in this Category
Hoodies Under Blazers
Boiler Suits
Oversized bomber Jacket
Puff Sleeves
Cropped cardigans
2. Essential Oils
Essential Oils, often used for aromatherapy, are a form of alternative medicine that uses plant extracts to offer health benefits. Apart from that, they are also used as natural scents, diffusers, freshen up laundry, etc. Just for these reasons, the popularity of essential oils is reaching sky-high.
You can find more than 200 different types of essential oils that are being used by consumers worldwide. The market size of essential oils is valued at almost $5.4 billion in the US at a growth rate of 9.8%. According to the stats, it is an excellent choice for a private-label business.
Trending Products in this Category
Organic Lavender
Organic Peppermint
Ginger Oil
Clary Sage
Germ Fighter Oil Blend
3. Phone Accessories
Currently, the phone accessories market is almost worth $108 billion. By 2026, the numbers are expected to reach more than $280 billion. These stats show great potential to start a private label business.
Products like pop sockets, card wallets, car mounts, and self-charging phone cases are already trending in this category. Still, you can find a huge variety of products to sell under your brand name. Sourcing multiple types of accessories from wholesale suppliers is a lot easier than manufacturing them on your own.
The best thing about this category is that capital investment is relatively low, but the profit margins are off the charts. So investing in this category is worth a try.
Trending Products in this Category
Screen Protectors
Bluetooth Speakers
Headphones
Selfie Sticks
Portable Chargers
4. Cosmetics
The beauty industry is considered one of the biggest industries in the eCommerce market. Cosmetics is just a part of it. This year's revenue from the cosmetics market is estimated at around $80.4 billion and shows great potential for a private label business even after a 19% decrease in overall sales.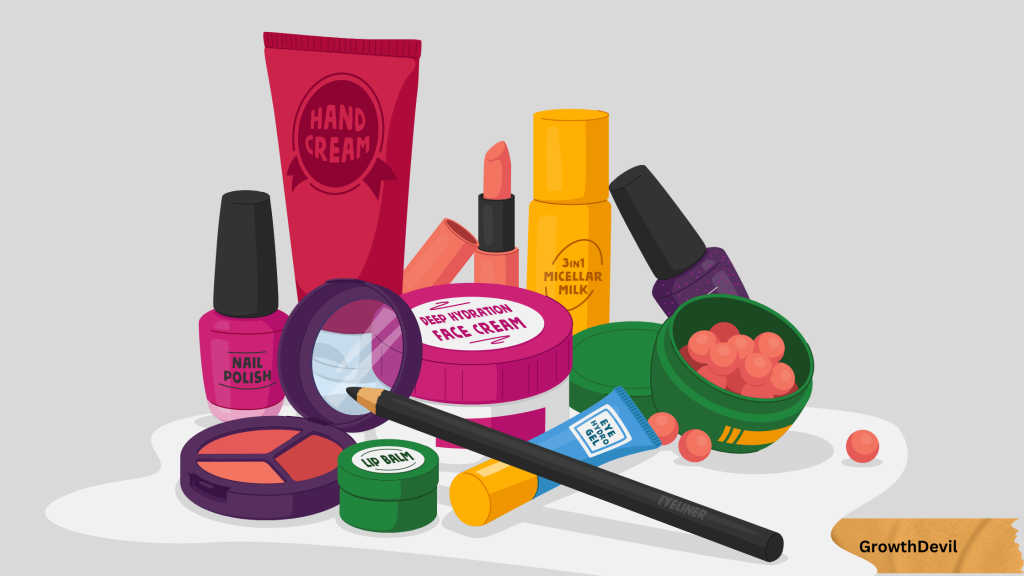 If I talk about particularly skincare products, the sales rate rises up by 16%. This particular sub-category is expected to hit $177 billion in 2025. The reason is that youth are ready to spend billions in order to stay with the latest fashion. With a good product idea and a little bit of research, you can take off your business in no time.
Trending Products in this Category
Charcoal Skincare Products
Cruelty-free Makeup Kit
Tea Tree Oil
Coffee Scrub
Organic Sunscreen
5. Stationery
Despite digital learning being the hottest term in recent times, there is no doubt one-on-one learning is better for education. Since the tragedic pandemic is almost over and schools are being reopened, stationery is a distinguished category for a private-label business.
From children to adults, everybody needs stationery products at some time as no one can completely rely on electronic gadgets for a long time. So you might want to reckon to add stationery-related items such as pencil cases, pens, notepads, geometry boxes, etc.
After a huge fall in total revenue in 2019, 2020, and 2021, this category has shown a growth rate of 11.39% in 2022. Now it is expected to hit $341.7 billion by 2027. Seeing these numbers, you can think about this category for the business.
Trending Products in this Category
Watercolor Prints
Sticky Notes, Journals, and Notebooks
Labels, Folders, and Dividers
Report Covers
Calendars
6. Gaming Accessories
The gaming industry is one of the fastest-growing media industries in the world. With more than 1.8 billion monthly active users, the gaming industry has surpassed the film industry by $100 billion in business earnings.
The growth potential in the gaming industry is enormous, but finding the right spot to focus on can take a lot of effort. If you want to focus mobile gaming industry, you can target products like high-performance gaming phones or small accessories like triggers, finger sleeves, and controllers. If you target PC games, you can find tons of potential products to sell, such as live streaming devices, Elgato, graphics cards, wireless accessories, etc.
Trending Products in this Category
Gaming Chair
Mobile Triggers
Finger Sleeves
Wireless Controller
Gaming Mouse
7. Footwear
Like clothing, footwear is also a necessary part of one's life. So there are many lucrative and significant ROIs (return on investment). The footwear industry estimated around $530.5 billion in revenue at a CAGR of 5.5% in 2021.
Starting a footwear business can take time and effort. Don't list too many types of footwear at the same time, as it can cause confusion to your potential customer. Instead, choose a particular shoe category and offer varieties and color options to your customers. It will impact your audience differently, as this product category has a bright future ahead.
Trending Products in this Category
Sneakers
Boat Shoes
Flip Flops
Strappy Heels
Ankle Boots
8. Toys
The toy is an interesting category for a private label business. In this category, your potential audience is kids and children. All you have to do is find something unique that grabs their attention. If they like your product, they will cry out to get them, or their parents will buy it somehow. For you, it's a win-win situation.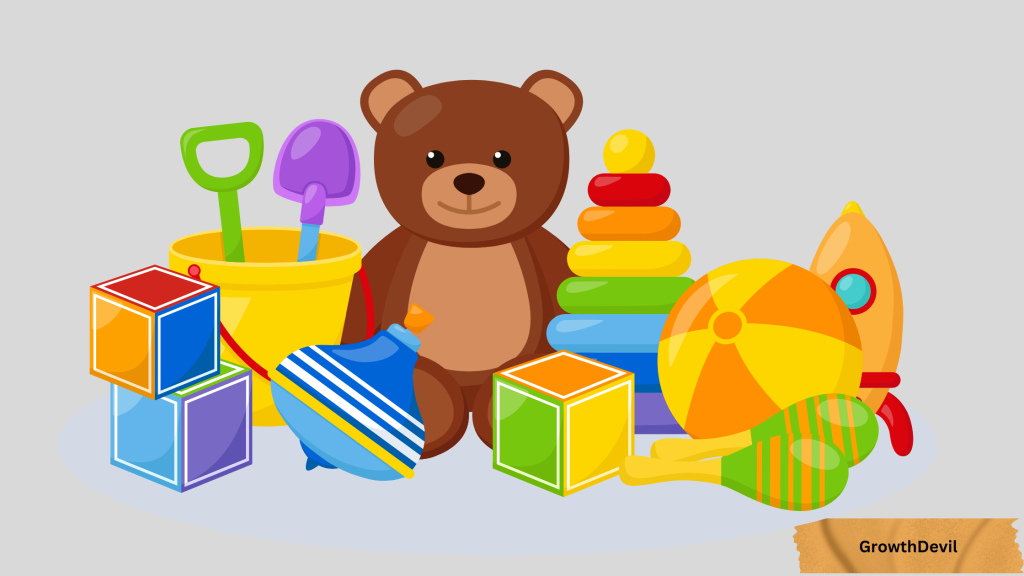 You can find a variety of toys and games from Chinese suppliers. So you can make a private label business just by sourcing products from them. However, you need to get along with trends. It will make sure your products appear at the top of the search results.
Trending Products in this Category
LCD Writing Tablet
Scooter for Kids
Legos
Talking Cactus
Rubik's Cube
9. Electronics
As an integral part of everyone's life, the Electronics industry is the one with the most sales, revenue, and growth. 2022 is yet to end, but consumer electronics still capped more than $1,062 billion in revenue. The market is growing at a growth rate of 2.51%.
Focusing on details is the key to creating a successful private-label business in electronics. The more you design your item and its packaging, the more it will grab the attention of consumers. Try to find products from sub-categories rather than high-volume electrical appliances.
Trending Products in this Category
Smart Watch with Bluetooth
Wireless Charging Pod
Ring Light
Power Bank
Wireless Keyboard, Mouse, and Speaker
10. Home Decor
Is interior designing your niche, or do you have any strong product ideas that can brighten up anyone's home? If your answer is yes, then creating a brand in home decor would make a lot of sense. The revenue of the global market of home decor is estimated at $662.45 billion in 2022. And it is expected to reach $1037.14 billion at a growth rate of 6.6%.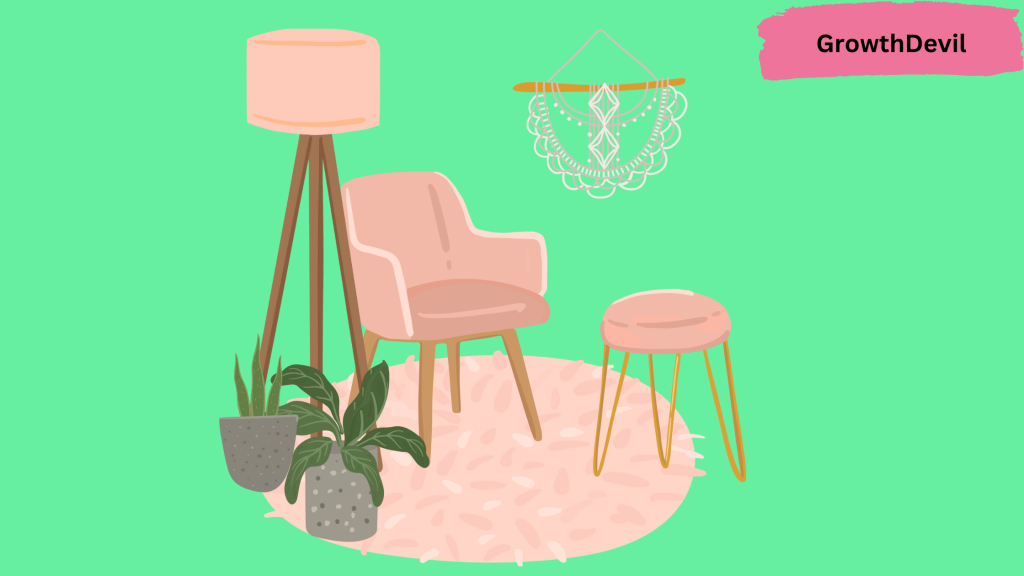 The best part of this category is that you get limitless options for product ideas. You can go with a sub-category that matches your niche. For instance, you can start by sourcing a small amount from a third-party supplier or manufacturer. If that product thrives in your store, you can consider manufacturing your own or sourcing a large number from your supplier.
Trending Products in this Category
RGB Strips and String Lights
Room Freshener
Artificial Plant
Organic Aroma and Scented Candles
Digital Table Clock
11. Water Bottles
The global environment is going through a bad trot which is why society is getting conscious of this matter. Now, people are avoiding plastic materials from their lives. It gives you the opportunity to launch an eco-friendly business.
Now, there are many water bottle ideas that last longer than traditional plastic bottles and offer better health benefits. There are various designs and materials available that you can choose to target a health-conscious audience. So, creating a water bottle brand has a bright future.
Trending Products in this Category
Water Bottles with Time Marker
Stainless Steel Water Bottles
Plastic Water Bottle Combo
Sipper Bottles
Plastic & Stainless Steel Thermos Bottles
12. Furniture
Furniture is what makes a brick & mortar a complete house. Whether it is re-decoration or replacement, people are always in need of furniture making. This need makes it a never-ending business category. And the furniture market is expected to grow to $947 billion by 2027 at a growth rate of 6.33%.
Building a private-label brand in furniture is affordable and sustainable. You can start your own furniture manufacturing facility as the capital investment for raw materials and equipment are quite low. However, you will need a great product idea and a unique design or model to stand out from the competition.
Trending Products in this Category
Adjustable Laptop Stand
Foldable Side Table
Hanging Wood Shelf
Shoe Rack
Garden Armchair
13. Smart Backpacks
The smart backpack is one of those products with the highest traffic in recent times. The backpack business has always grown at a steady rate in the eCommerce market. After modern technology has taken over, smart backpacks have gone crazy on the internet.
From GPS tracking to charging accessories, now smart backpacks can do more than just carry your luggage. So selling smart backpacks under your brand name can be a great opportunity a create a sustainable private-label business.
Trending Products in this Category
In-built Power Bank
Anti-theft Backpack
Laptop Bags
Trekking Backpack
Slouchy Shoulder Bags
14. Kitchen Appliances And Gadgets
Every woman and homemaker wants a unique set of kitchen gadgets that help them in their kitchen activities. That's why so many tools are being invented that makes women's life easier. Take the veggie chopper as an example. Usually, you cut vegetables one by one, which takes plenty of time. But with a veggie chopper, you can cut all your vegetables and fruits within a few minutes.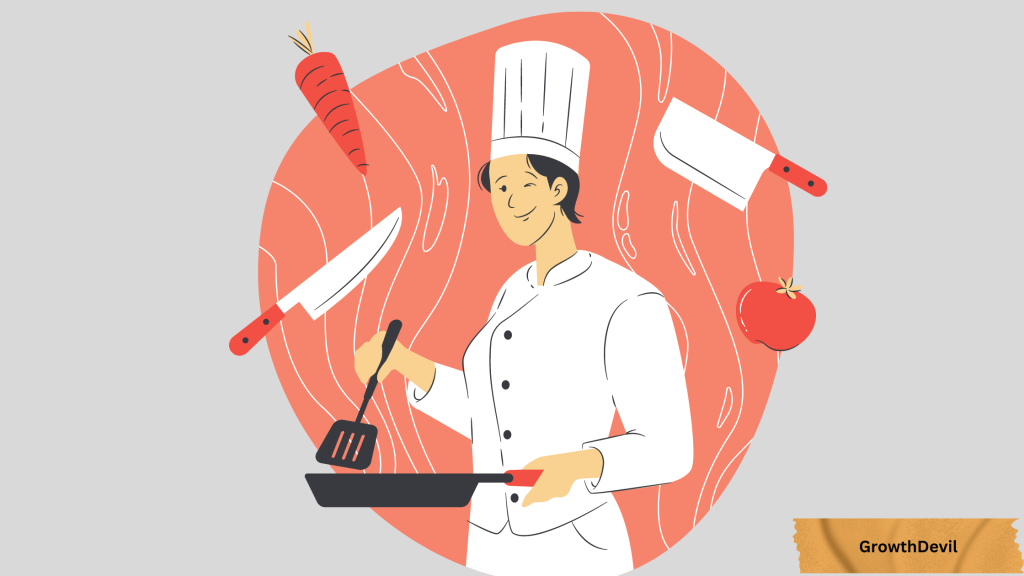 The market of kitchen appliances is currently valued at $112 billion in revenue (at a CAGR of 6.7%). These growth factors show great potential for a private label. All you need to do is find something unique that can provide value to regular kitchen users.
Trending Products in this Category
Silicone Dish Rack
Rapid Egg Cooker
Scrub Daddy
Veggie Chopper
Cutting Board with Containers
15. Eyewear
It becomes frustrating for everyone when it comes to replacing an expensive pair of glasses or frames. So why not set up a private label business that focuses on providing high-quality and durable eyewear accessories? It will not just make a sustainable business, but it will also make your audience come again to shop from your store.
If you don't want to manufacture your own eyewear products, you can find a manufacturer that manufactures high-quality and trending products. You can boost your sales and profit margins by having different styles and trending products in your possession.
Trending Products in this Category
Smart Glasses
Eye-protection Glasses
Sports Glasses
Frames Glasses
Sunglasses & Swimming Goggles
Conclusion: Private Label Products To Sell In (2022)
Running a private label business has many benefits, but you need to make a lot of effort in order to build an empire. Finding a product idea is just a part of it. But before looking for a product, you need to decide your niche and create a business plan. Then you can consider looking for a product and how you will manage the manufacturing or sourcing of that specific product to fulfill your inventory.
The list mentioned above has many potential products that can create a great private-label business. You can choose one for your business, but you will need to make exceptional efforts in order to make your business stand out from others.
So are you up for this challenge? Let me know in the comment section if this post help with your purpose.
Latest posts by Shally Rose
(see all)