Fast and free delivery is one of the reasons shoppers choose online shopping. However, delivery time is also a concerning fact for an online shopper. Amazon has always been known for its fast and on-time package deliveries. But have you ever wondered, "when does Amazon start delivering?"
When you order a product from Amazon, the system shows a timeframe window and exact delivery day at the checkout. But that doesn't show Amazon's complete timeline of their deliveries throughout the day. For each order, the timeframe can differ according to your address, residence region, or delivery day.
In this post, you will know when Amazon starts delivery. I have also added a few important insights regarding Amazon delivery that you should know.
How Does Amazon Delivery Work?
Amazon offers two types of fulfillment methods: FBM and FBA.
In the FBM (Fulfillment by Merchant) method, Amazon sellers take complete responsibility for order fulfillment—from manufacturing to shipping a product. They either handle all the fulfillment processes by themselves or take help from third-party services. Basically, Amazon doesn't interfere in FBM sellers' order fulfillment process. So this article has no relation with FBM sellers as Amazon doesn't take responsibility for third-party deliveries.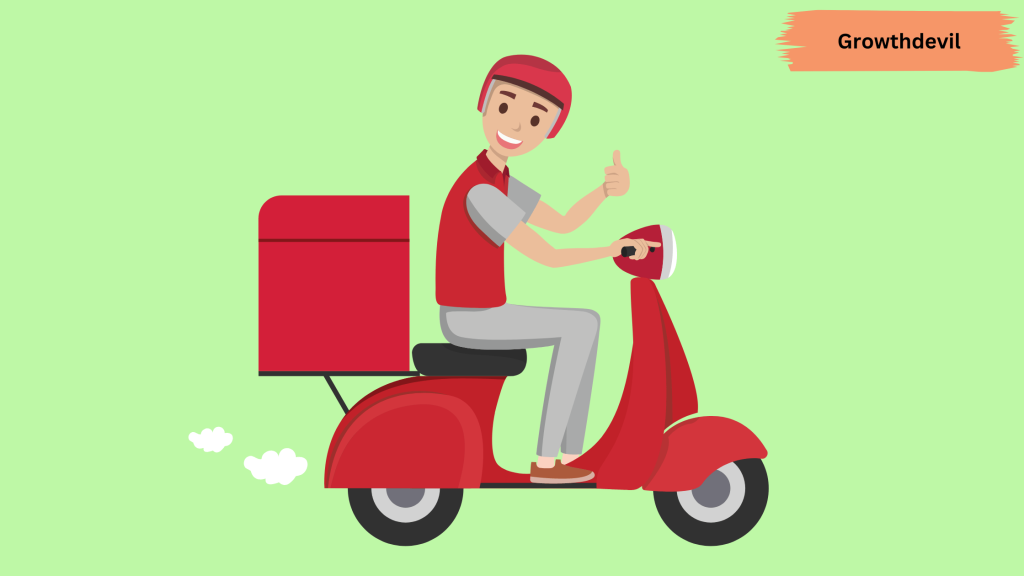 FBA (Fulfillment by Amazon) is Amazon's in-house order fulfillment facility. With FBA, sellers can outsource order fulfillment from Amazon. From receiving the seller's inventory to storing, packing, and shipping, Amazon handles everything on behalf of the seller.
Amazon's FBA delivery sets into motion when a customer places an order. As soon as Amazon associates receive the customer's order, they create a package by packing the product. After that, they assign the order to the delivery partner by handling the package and delivery address. Then, the delivery partner simply delivers the order to the designated address.
When Does Amazon Start Delivering?
Amazon's standard delivery time starts at 8 AM. The company is aware of people's daily schedules, which is why delivery guys are not allowed to ring bells until before 8 AM. However, it is possible customers might receive the package at their door if the driver reaches before 8 AM. Amazon Prime members can choose a specific time to receive their order, so drivers don't deliver during your working hours.
Amazon delivers packages throughout the day till 8 PM. Shoppers also opt for overnight shipping that can arrive between 10 PM to 4 AM, but it is limited for a few products. That means Amazon's ideal delivering time is 8 AM to 8 PM. However, you can expect delivery from 4 AM to 10 PM if you reside in the US.
Delivery Times For Amazon Fresh Groceries
Amazon Fresh grocery stores finally started delivering online in late 2020. Now shoppers can order fresh groceries and get them delivered within two hours. However, fast 2-hour deliveries are only available for Amazon Prime members.
If you are using Amazon Fresh, you can expect delivery between 8 AM and 8 PM. However, you can select your preferred 2-hour window for delivery.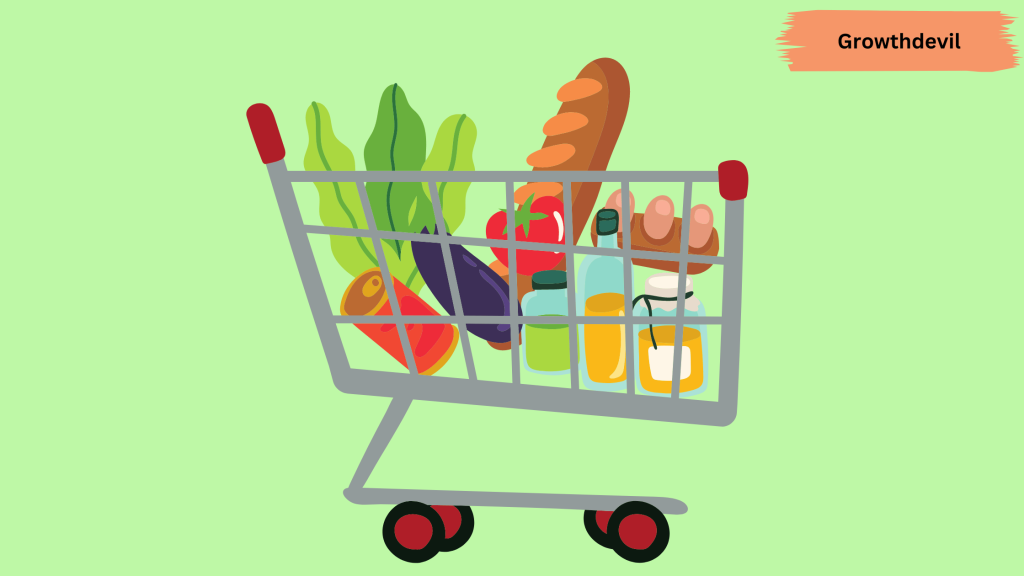 The two-hour delivery window ensures that Amazon associates get enough time to prepare your delivery. If you have opted for same-day delivery, make sure to place your order before 6 PM. In some places, Amazon Fresh also offers a 1-hour delivery window, but you will have to pay an additional fee for that option.
How Late Does Amazon Deliver on Weekdays and Weekends?
You'll be glad to know that Amazon drivers deliver packages as late as 10 PM on weekdays. Now, Amazon offers access to Amazon Key, an in-garage and in-car delivery service, for Prime members. With this service, you can give temporary access to your home, garage, or car to delivery drivers so they can safely leave your packages inside rather than leaving them on your doorstep. It ensures your packages don't get stolen at night.
Amazon also delivers on weekends. Amazon drivers follow the same weekday schedule on Saturday. On Sunday, Amazon delivers between 9 AM to 8 PM.
Reasons for Late Amazon Deliveries
Every online shopper always expects delivery right on schedule. But sometimes, a few events occur that cause drivers deliver packages late. Let's have a look at common reasons for late deliveries.
Increased Deliveries
In the past few years, online shopping has been reaching new heights, and the COVID-19 pandemic is one of the prime reasons. Amazon is one of the few reliable marketplaces people shop online. So it totally makes sense why Amazon started handling millions of orders all of a sudden.
Following the situation, Amazon had to increase its workforce and working hours in order to complete deliveries. With such a workload, it is impossible to deliver all the orders on time.
Driver Shortages
Sometimes, Amazon warehouses don't have enough delivery drivers available to handle all the deliveries. In such situations, Amazon increases the delivery window for shoppers. And remaining delivery drivers have to take additional assignments to complete deliveries.
Order Time
Amazon deliveries depend on the customers' given timeframe. When a shopper places an order, they get a fixed timeframe. If you place an order between 8 AM and 1 PM, you expect your order by 6 PM. If you are not a Prime member, your delivery time will depend on the day of shipping.
Uncontrollable Conditions
Sometimes, delivery drivers face unfortunate events like bad weather, vehicle breakdown, traffic congestion, or an emergency which can cause late deliveries.
How to Set Amazon Delivery Preferences?
If you are a Prime member on Amazon, you can set or update your delivery preferences to ensure you get your orders delivered within the given time frame.
Set a Preference before Placing an Order
Amazon displays delivery instructions on the screen before you place your order. Here you can set what time you would prefer to receive your order. You can set the date and the best time for the delivery. You can also write an instruction or note if you are using Amazon Key for delivery.
Remember that it is not guaranteed that the delivery guy will always follow your request if it is not according to the shipping guidelines.
Set Through Your Account Settings
You can set shipping preferences even if you are not ordering any item from Amazon—at least not yet. Go to your account Settings and edit your address.
Under the Additional Address details, you will find delivery preferences. Here you can set delivery hours or what days you would prefer to receive your orders.
How To Speed Up Your Amazon Delivery?
Follow these methods if you want to receive Amazon orders the fastest way possible.
1. Subscribe to Amazon Prime
To get access to Amazon's fast delivery options, you need to have an active subscription to Amazon Prime. With a Prime membership, you will be able to access same-day, 1-day, and 2-day shipping options. And most of them are free or at a discounted price.
Apart from unlimited fast and free shipping options, Amazon Prime also offers an exclusive video streaming platform, ad-free Amazon Music, access to exclusive deals, free game content, and many more.
2. Look for Guaranteed Delivery
With every Prime-badged item on Amazon, you can set a delivery preference when you order it online. Select the guaranteed delivery window to ensure you get orders within the given timeframe. This time window is a suitable time for your delivery. By choosing this timeframe, you will receive your orders without any delay.
3. Use Amazon Locker Service
It is a holding area in public spaces like retail shops, grocery stores, gas stations, and malls. If you have an Amazon locker located within your area, you can use this service for fast and safe deliveries. You will receive a 6-digit code in your delivery confirmation email with each order. Use this code to unlock the Amazon locker and receive your package.
4. Use Amazon Key
As mentioned above, Amazon Key is an in-home, in-garage, and in-car delivery service. With this option, you can give the delivery driver temporary access to your home, car trunk, or garage. This service is mainly used by persons who are not available at their residences for some reason. This service ensures your packages don't get stolen while you are not home. At the same time, the driver will not postpone or delay your order.
5. No Signatures
Amazon drivers always ask for signatures after every delivery. Most time, drivers deliver during the day. So it is possible your delivery will encounter while you are at work. The driver will postpone your delivery as you are away from home to sign up for your delivery.
To avoid such situations, you can opt for no signature upon delivery. This way, the driver will deliver your package to your doorstep, whether you are home or not. If you are worried about your package's safety while you are not home, you can use the Amazon Key feature to ensure its safe delivery.
You can also pay higher shipping charges to speed up your Amazon delivery.
Related Read:
Final Words: When Does Amazon Start Delivering
Fast and on-time delivery is one of the main reasons for Amazon's popularity across the globe. Amazon's international delivery time is 8 AM to 8 PM, according to local time. In some places, it can start as early as 6 AM and ends at 10 PM. However, only Amazon Prime members can set delivery preferences and get fast deliveries. If you want to take advantage of free and fast shipping, subscribe to Amazon Prime.