Looking for the best alternative to Jungle Scout? The answer is here: Helium 10 is the best alternative to Jungle Scout because it offers everything you will need to start your FBA business.
Jungle Scout is a reliable Amazon seller tool that helps beginner sellers to take their baby steps in the FBA industry. Jungle Scout is not a perfect tool because of some issues. These issues are related to the pricing, PPC features, and limited features in the base plan.
That's why today, I'm here to help you in finding out the best Jungle Scout alternatives. I have created a list that includes the seven best alternatives to Jungle Scout.
Note: If Jungle Scout's pricing is an issue which is why you're looking for its alternative, then we have an exclusive Jungle Scout coupon to help you save a few bucks on your purchase.
This post features Jungle Scout alternatives, and all the tools listed in the list contain similar features and affordable pricing options.
So, without further ado, let's get started.
Top 10 Jungle Scout Alternatives: In A Nutshell (2023)
Here I am going to list the 10 best Jungle Scout alternatives, and all of those alternatives offer unique features. Let's take a look at the list.
| | | |
| --- | --- | --- |
| Sr. No. | Jungle Scout Alternative | Best For |
| 1. | Helium 10 | The Best Jungle Scout Alternative |
| 2. | Viral Launch | The Complete Amazon Seller Tool |
| 3. | Perpetua | Amazon Seller Tool With Advanced Advertising Features |
| 4. | AMZScout | All Amazon Seller Tools In One Place |
| 5. | SixLeaf | Advanced Seller Tool |
| 6. | SellerLabs | Jungle Scout's Best Replacement |
| 7. | AMZ Tracker | Best For Ranking Your Products & Keywords On Amazon |
| 8. | AmazeOwl | Best For Finding The Right Products To Sell |
| 9. | Unicorn Smasher | The Best Free Alternative To Jungle Scout |
| 10. | Zonbase | Best for Product Launches & PPC Advertising |
So, Let's begin.
1. Helium 10 (The Best Jungle Scout Alternative)
Yes, check my detailed comparison of Helium 10 vs Jungle Scout here.
Helium 10 is considered the best Jungle Scout alternative because it offers all the relevant tools in one place. At first, it was launched with ten different tools, but now it has over 20+ tools.
Note: Well, I have already done a detailed Helium 10 review here.
All those combined tools can help you establish your business in the FBA world. Some of these tools are Black Box for product research, Chrome extension for product validation, Magnet for keyword research, Scribbles for listing optimization, and so on.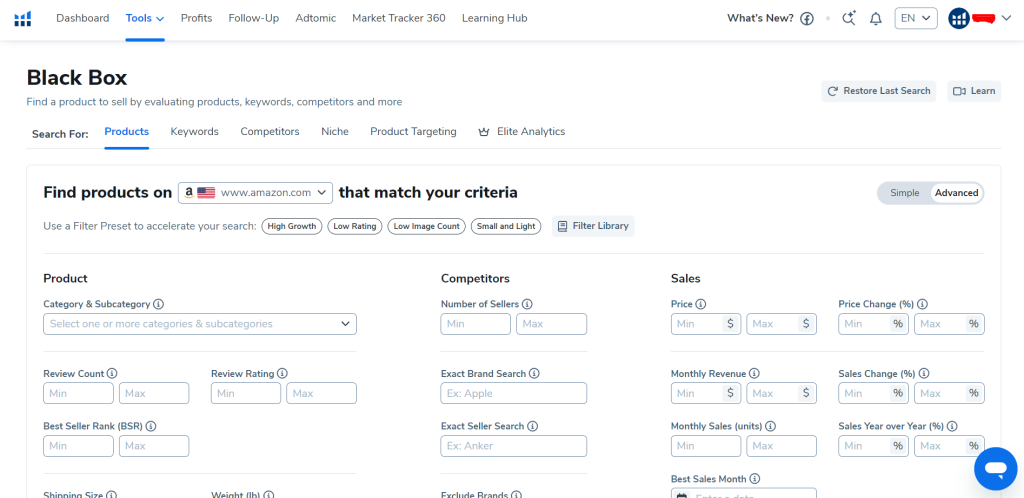 The best trait of Helium 10 is that it supports all types of sellers, beginners, professionals, and experts. It has a very smooth interface that is really easy to understand and navigate. They help you become one of the best Amazon sellers. Their support team will be there for you 24*7.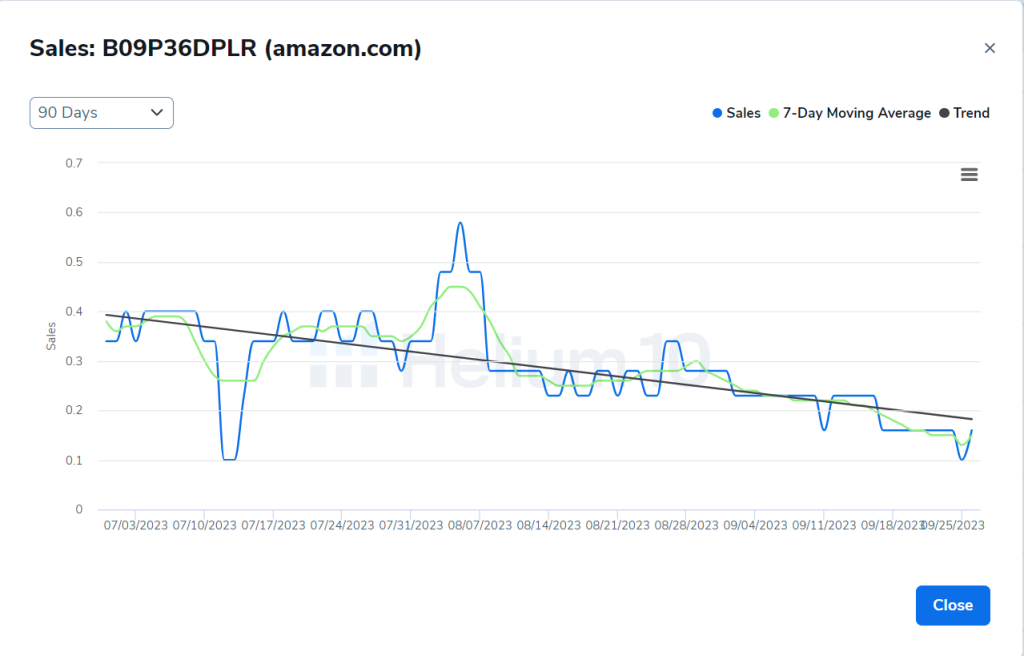 Key Features:
Amazon Trends Finder
Landing Page Builder
Amazon PPC Audit
URL Builder
Amazon Anomaly Tracker
Amazon Split Testing
Alta For Financial Solutions
Coupon Abuse Prevention
Market Tracker For Competitive Intelligence
Adtomic For Amazon Advertising
Pricing: The Helium 10 starter plan costs $39/mo, giving you all the tools you need to start as a beginner. You can also check out my exclusive Helium 10 coupon to get a discount on your purchase. You can get up to 20% Off On Helium 10 using our working Helium 10 coupons.
---
2. Viral Launch (The Complete Amazon Seller Tool)
Yes, check our detailed comparison of Jungle Scout vs Viral Launch here.
Viral Launch is also an excellent alternative to Jungle Scout because it is a complete Amazon seller tool that helps you become one of the best Amazon sellers in the industry. If you want to grow as an Amazon seller, then Viral Launch is the best tool to start with. It offers fantastic solutions to Amazon sellers, such as Kinetic PPC, robust data & automation, a lot of resources on Amazon selling, and so on.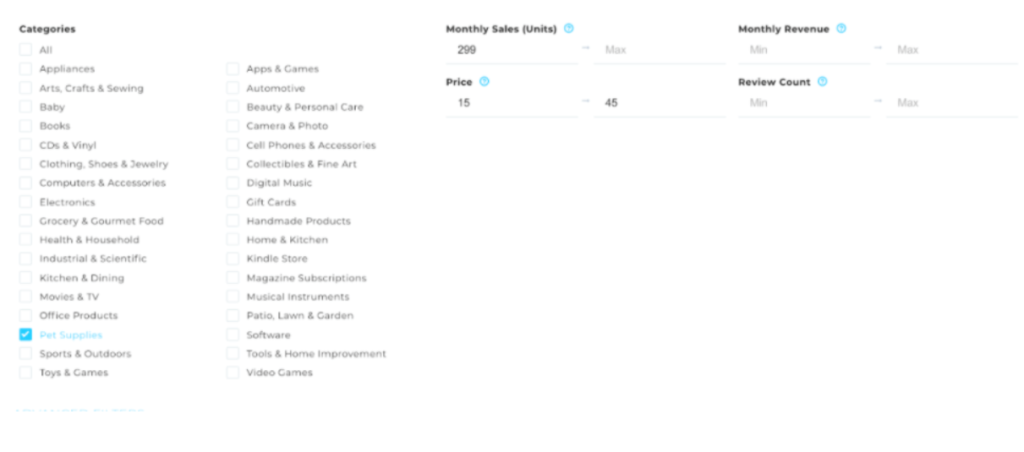 It offers robust features that include a product discovery tool, listing builder, split testing, competitor analysis, and listing management. Viral Launch has a better product research tool than Jungle Scout, and all the data metrics are accurate. It also has an easy-to-use interface that allows you to understand the tool easily.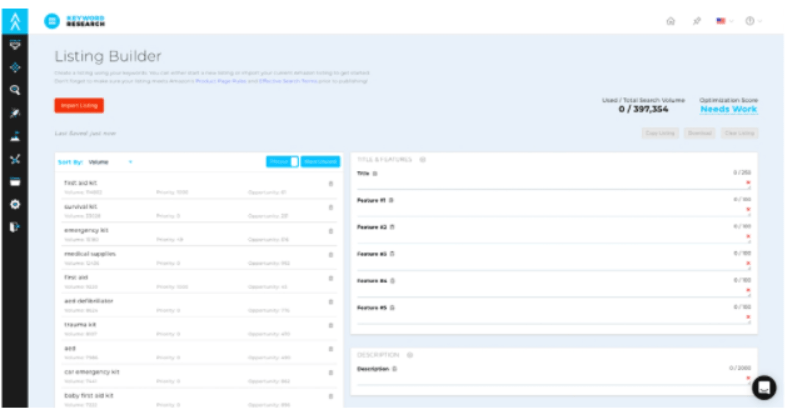 Key Features:
Product Launch Services
Reverse ASIN Lookup
Viral Launch Chrome Extension
Easy Keyword Manager
Kinetic PPC For PPC Automation
Amazon Product Finder Tool
Listing Analyzer & Builder
Product Validation & Research
Market Intelligence Tool
Amazon Profit Calculator
Pricing: Viral Lauch's essential plan starts at $69/mo, which is the perfect solution for those looking to find profitable Amazon products to sell. You can also check out my exclusive Viral Launch coupon to save a few bucks on your purchase.
---
3. Perpetua (Amazon Seller Tool With Advanced Advertising Features)
If you want to advertise your brand correctly on Amazon, then you will need Sellics for its advanced advertising features. This tool is made for both vendors and sellers. It is the best tool to accelerate your Amazon PPC. You can analyze your current product on Sellics for free. If you think Amazon advertising is hard for you, then they can definitely help you with their intelligent campaigns.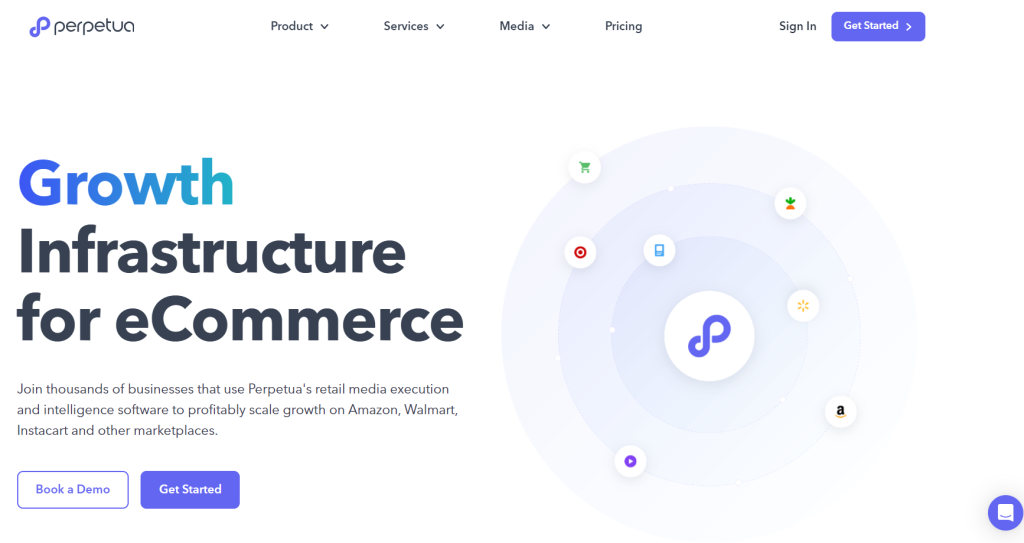 It improves your advertisement sales & ACOS. All you need to do is set your goals and set up intelligent campaigns to automate your ads, save time for other work, and leave everything up to Sellics. You can also set up your bidding rules and get advice from PPC experts. You can check out their blog to get detailed insights into PPC automation.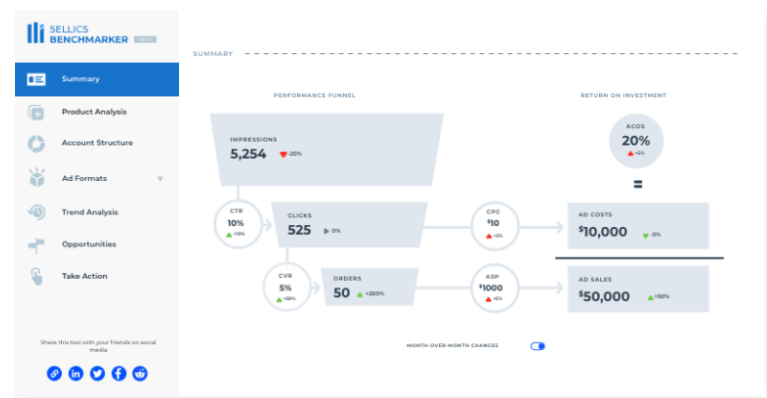 Key Features:
Personal Guidance On PPC Campaigns
Robust Organic Foundation
Keyword Harvesting
Bid Optimization
Get Monthly Trends
ACOS Optimization
Optimization Depends On Complex AI Patterns
Your Automation Rules
Keyword Tool For Amazon
Sellics SEO
Pricing: The starter plan of Perpetua costs $250/month, the growth plan costs $550/month, and the pro plan costs $550 + % ad spend/month.
---
4. AMZScout (All Amazon Seller Tools At One Place)
If you want a tool only for product research, then AMZScout is the one for you. AMZScout offers the best tools that excel Jungle Scout's product research tool. You can easily find the products you're looking for in your selected niche. You get low-competition products that are easy to sell and find the best suppliers for them from AMAScout's Suppliers Database.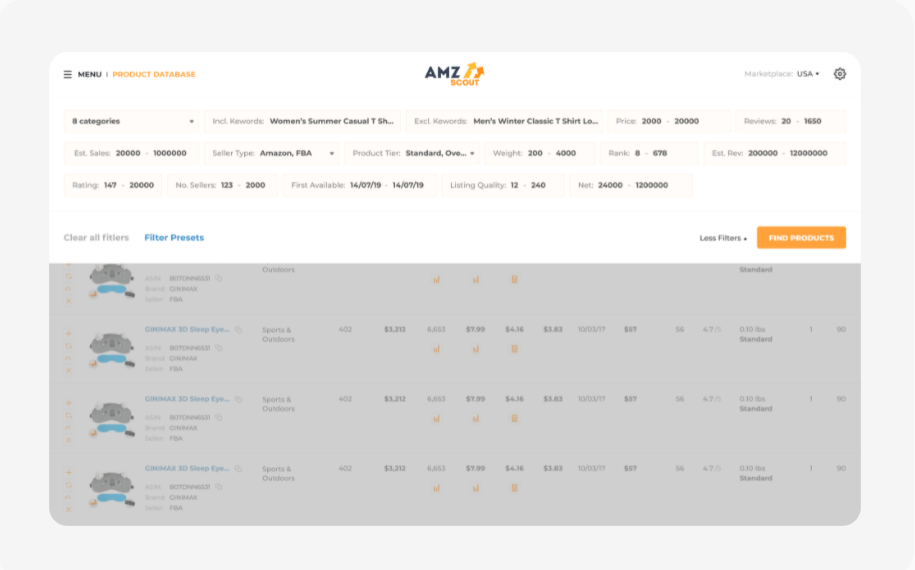 The Pro extension allows you to get the expensive data of every Amazon product. You can also use the quick view feature to compare products side-by-side. It has a trends & learning section where you can quickly learn how to become a great Amazon seller starting with a low budget. Sellics will evaluate your PPC campaigns on AMZScout. The sales estimator guesses the number of sales on a niche based on the Sales rank.
Key Features:
AMZScout Pro Extension
Amazon Dropshipping & Arbitrage
Amazon Keyword Tracker
Sales Estimator To Estimate Sales
Trends & Learning Section
AMZScout University
Weekly Hot Products List
Amazon FBA Fee Calculator
Reverse ASIN Lookup
Amazon Super URL Tool
Monthly Reports & Trends
Pricing: The pricing of AMZScout's base plan starts at $45.99/month. The yearly plans are very affordable, and they start at just $16.49/mo.
---
5. SixLeaf (Advanced Seller Tool)
If you want to scale your FBA business quickly, then, SixLeaf can help you achieve that goal in no time. They claim that they give you superpowers to grow your business from ground to top. With just one click, you can auto-review your business. SixLeaf has a very advanced product research tool called Phoenix.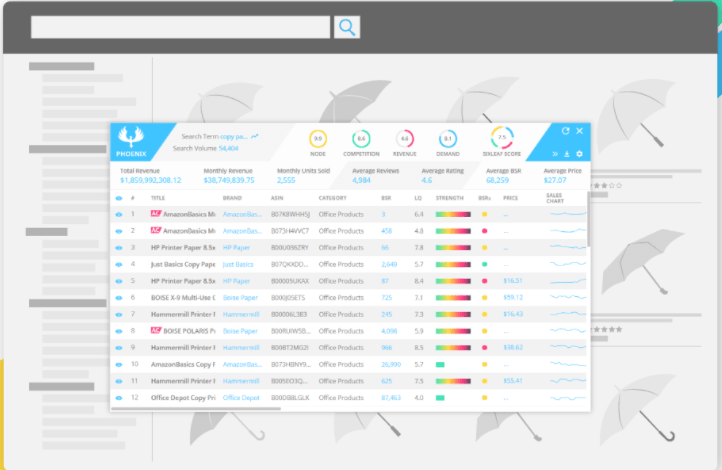 The ZonBlast Next tool allows you to launch products swiftly. You can get branded URLs from the Lynx tool of SixLeaf. Save your inventory from fake coupon websites using the Guard tool. The Sense Tool lets you handle your business from just one dashboard. You won't need to navigate different places to see the statistics of your business.
Key Features:
Phoenix- A Revolutionary Product Research Tool
Branded URL Shortener
Easy Integration with SixLeaf
Analyze ASIN Metrics
Automated Order Validation
ZonBlast Classic For Coupon Launches
ZonBlast Next For Product Launches
Product opportunity Finder
Profit Forecast & Market Overview
Mass Review Tool With Chrome Extension Of SixLeaf
Pricing: SixLeaf's pricing begins at $47/mo. But if you choose the annual plans, then you can get two months for free.
---
6. SellerLabs (Jungle Scout's Best Replacement)
SellerLabs was established back in 2013, and it has already helped over 50K customers, and their projected revenue was over $12M back in 2019. Although SellerLabs is pretty new in this business they still made quite a name for themselves over the year. It offers you features for you to start, grow, and manage your FBA business all from one place. It is the best eCommerce solution for Amazon.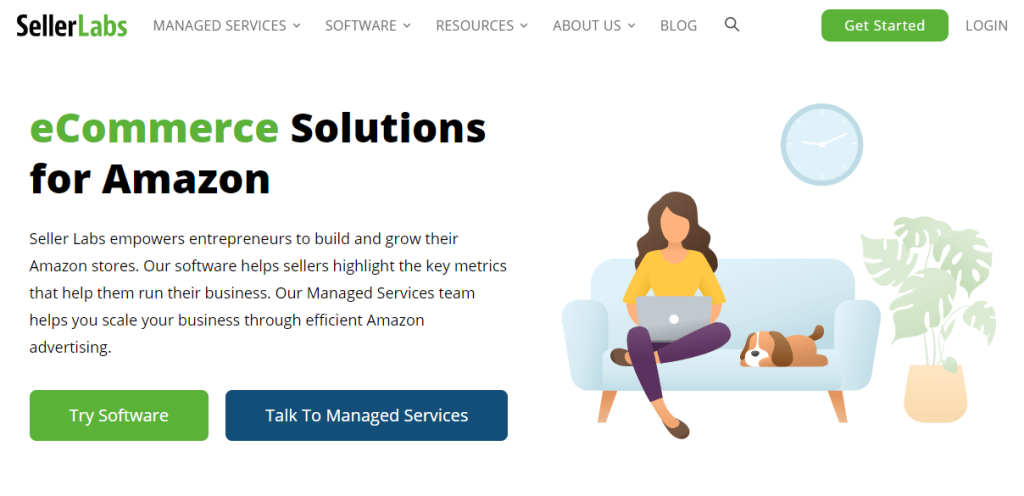 SellerLabs handles all your business so that you can focus on estimating the profit. The dashboard of SellerLabs is straightforward to navigate and manage. Their managed services help you establish your business, and their resources help you become the best Amazon seller in the industry.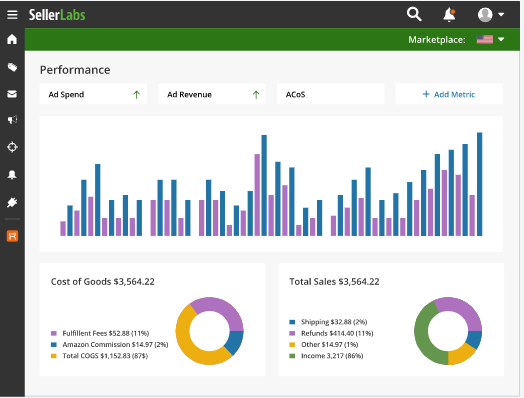 Key Features:
Amazon Seller Dashboard
Real-Time Business Notifications
Channel Advertising Management
Free Advertising Analysis
Amazon Keywords
SellerLabs SEO
Buyer-Seller Messaging Compliance
Amazon PPC Advertising
Listing Optimization
Optimize Customer Reviews
Pricing: The pricing of SellerLabs starts at $49/month. As your annual profit grows, the pricing of SellerLabs also increases.
---
7. AMZ Tracker (Best For Ranking Your Products & Keywords On Amazon)
Note: We have also done a thorough comparison of AMZ Tracker vs Jungle Scout here.
AMZ Tracker is an amazing alternative to Jungle Scout because it can help you rank your products & keywords on Amazon. That will eventually help you reach your target audience. It uses two types of strategies to keep you ahead of your competitors. These strategies are Offense and Defense strategies. The offensive strategy focuses on promoting your products to as many people as possible, tracking your keywords, creating super URLs for your products, and so on.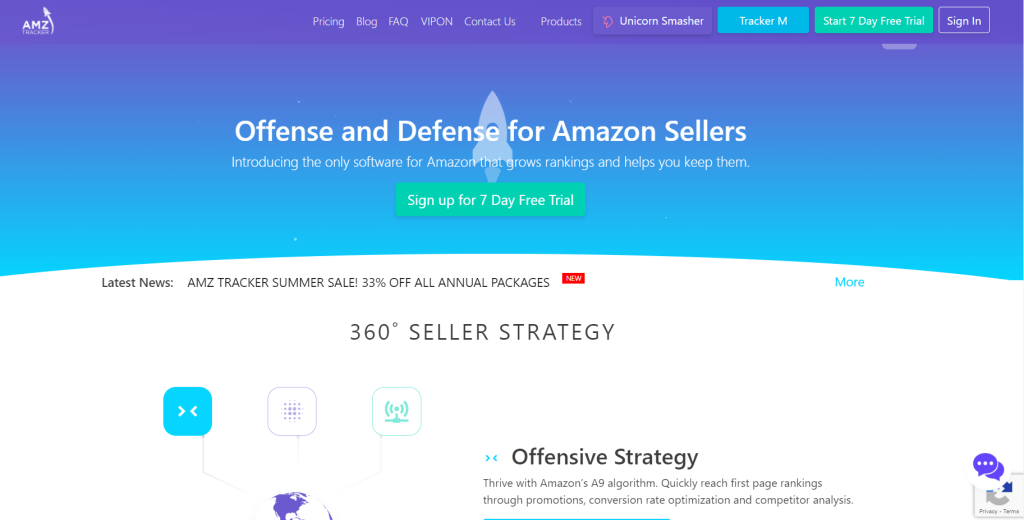 The defensive strategy focuses on giving you alerts when someone tries to hijack your listing and alerting you whenever you receive a negative review of your product. To help you with reconnaissance, they give you access to their keyword research tool and also help you find long-tail keywords that are profitable for you. If you don't want to repeat the mistakes of your competitors, then you should use the competitor analysis tool of AMZ Tracker, which will give you complete insights into your competitors.
Key Features:
To sell your products quickly, list them on VIPON with AMZ Tracker
Increase Conversion Rates
Create Super URLs to increase your rankings
Get alerts when someone tries to hijack your listings
Negative Review Alerts
Mine Longtail keywords with Deepwords
Unicorn Smasher Pro Chrome Extension
Analyze your competitors thoroughly
7-day free trial on all the plans
Free Tracker M App to track your growth
Pricing: The basic plan costs $50 on AMZ Tracker. There are three more premium plans available, and their pricing is $100/mo, $200/mo, and $400/mo. If you don't want to commit to this tool right away, then you can try this tool for 7 days for free.
---
8. AmazeOwl (Best For Finding The Right Products To Sell)
Another perfect alternative to Jungle Scout is AmazeOwl because of its product research tool, which is nearly similar to Jungle Scout's. It is also great for those who are looking for a budget alternative to Jungle Scout. It also comes with a free plan which is great for those who want to try the tool before purchasing its subscription. In the free plan, you can track three keywords within one niche.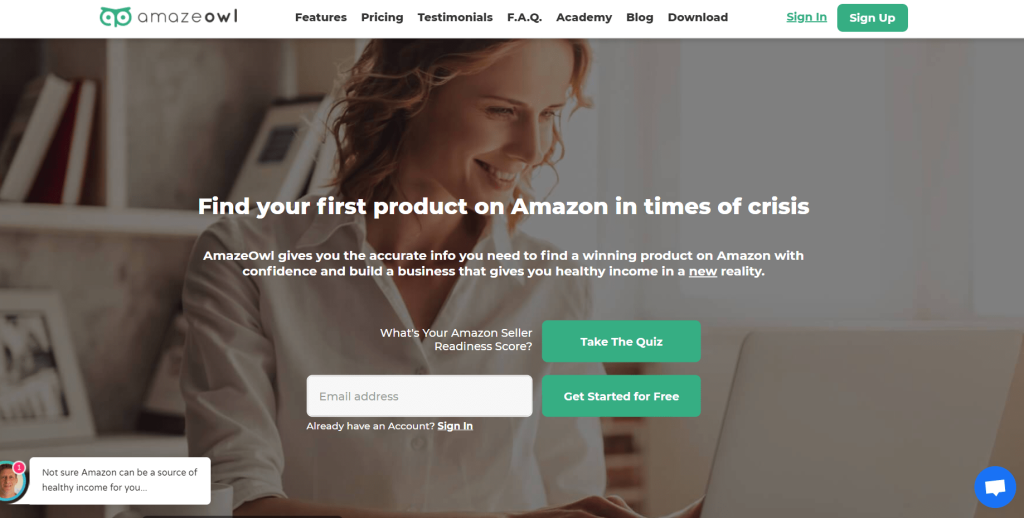 With AmazeOwl, you can find products from 11 different marketplaces. You can also get information on the best Amazon sellers and get their strategies. With their competitor analysis tool, you can analyze their Amazon product listing and find profitable products and keywords for yourself as well.
Key Features:
Products from 11 different marketplaces
Free plan with limited access
Track keywords from different niches
Monitor keywords
Get Auto-Updates
Product Database
Access To AmazeOwl Academy
Priority Customer Support
Keyword Research
Pricing: AmazeOwl comes with a free plan. The Growth plan is available at $19.99/mo or $12.99/mo, paid annually. The Established plan is available at $29.95/mo or $19.99/mo, paid annually.
---
9. Unicorn Smasher (The Best Free Alternative to Jungle Scout)
Unicorn Smasher is a free Amazon product research tool that provides accurate sales estimates and data-driven insights to help sellers make informed decisions about their business on Amazon. The tool offers comprehensive data analysis, including revenue estimates, historical pricing trends, and product ratings and reviews.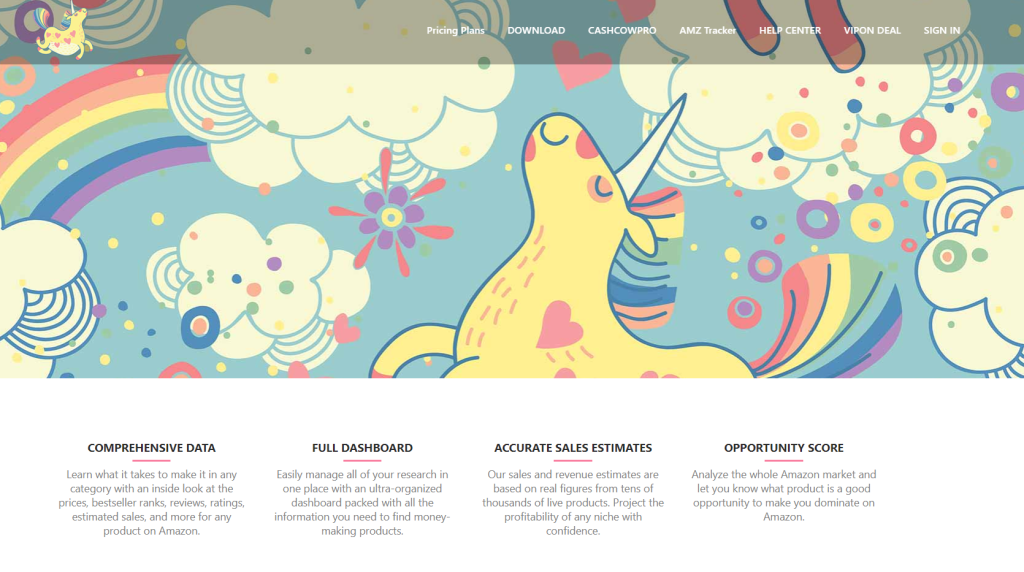 Unicorn Smasher is available as a Chrome extension which makes it easy for sellers to access key insights and data while browsing the Amazon marketplace. The tool offers both free and premium versions. The free version offers limited but extremely valuable features, which makes it a great option for new Amazon sellers. On the other hand, the premium version includes industry-specific features that make it suitable for all business sizes. All the paid plans offer lifetime validity which means you will only need to pay a one-time fee in order to access all the advanced features.
Key Features:
Comprehensive Data Analysis
Easy-to-use Interface
Product Research
Keyword Research
A Free Chrome Extension
Integrates with AMZ Tracker
Offers A Free Version
Best for Both Beginners and Professionals
Affordable Premium Plans
Lifetime Access to the Premium Plans
Pricing: Unicorn Smasher offers a free version at $0, which is a great option for beginners. If you want to purchase its premium version, it starts at $49 (one-time fee). But if you want more advanced features with extended user access, you can purchase the Suite plan at $159.00 (one-time fee).
---
10. Zonbase (Best for Product Launches & PPC Advertising)
Zonbase is an emerging Amazon research and analytics platform that offers a lower-cost alternative to established tools like Jungle Scout. Like Jungle Scout, Zonbase provides a database of Amazon product data that can be filtered and scanned to uncover sales opportunities. Users can search and sort Amazon listings by metrics like price, demand, reviews, and more to identify potentially profitable niches and products.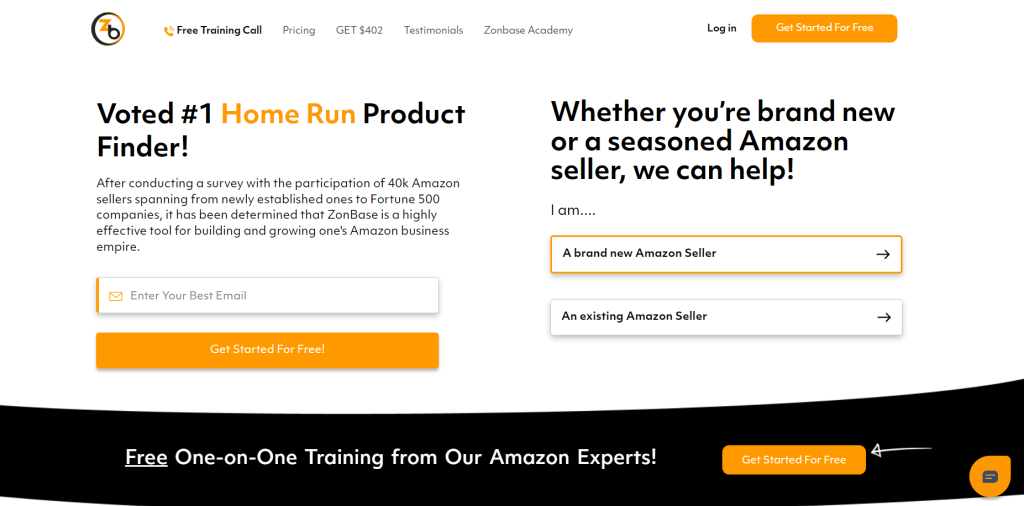 Zonbase offers a Chrome extension that retrieves key Amazon data like BSR, sales estimates, and trends while browsing the site. However, its database is not as extensive as Jungle Scout's currently. For product tracking, Zonbase provides useful profit calculators, inventory management, and sales estimation tools to gauge performance. Users can create watchlists to monitor products over time.
Key Features
Product database to search and filter Amazon listings
Chrome extension for retrieving data while browsing
Sales volume and revenue estimators
Profit calculator based on fees and costs
Inventory management and tracking
Product promotion tracking
Watchlists to monitor items over time
Keyword research and tracking
Competitor tracking insights
Visual graphs and reporting
Pricing: Zonbase comes with four pricing options. The standard plan costs $37/month or $354/year, the legendary plan costs $97/month or $804/year, the diamond plan costs $297/month or $2394/year, and the plus plan costs $1997/month, but you have to join the waitlist to get access to this plan.
---
Conclusion: Best Jungle Scout Alternatives (2023)
So this was my life of the best Jungle Scout alternatives available on the internet. There is no better tool than Jungle Scout for beginners. But sometimes you like a tool, and sometimes you don't. If you don't like Jungle Scout, then just pick Helium 10 as your first choice of Amazon seller tool. All the tools mentioned in the list are as good as Jungle Scout. You will not regret picking any one of them to start your business.
I hope this list of Jungle Scout Alternatives helps you finalize your choice. Let me know in the comment section if I left out any other fantastic alternative to Jungle Scout on my list.