Are you looking for a feature-rich e-commerce platform to launch your store? Today we are comparing two of the biggest players in the market – Bigcommerce and Shopify.
With the internet becoming a significant part of the business sector, the retail industry took quite a shift in the last decade. More than 70% of e-shoppers stated that they prefer online shopping to in-store, simply because of the flexibility and convenience. No wonder the e-commerce companies have sold products worth over $250 billion in 2020 alone, registering a massive 40% growth.
If you are planning to sell online and take a piece of the cake, you need to develop an attractive e-commerce store of your own. Thanks to several e-shop-building platforms, the task is relatively easier these days.
Bigcommerce and Shopify are two major e-commerce platforms that allow sellers to create and design their stores without needing much effort. Although the basic principle behind both is similar, there are some contrasting features that make them a better option than the other.
To make things easy for you to understand, we are going to dissect each one and highlight their advantages as well as weak points. We will also look into details such as their marketing features, pricing, third-party integrations, and design features to find out which one has an upper hand over the other.
Let's get straight into the comparison.
Bigcommerce Vs Shopify: Head to Head
The first notable difference between Bigcommerce and Shopify is the level on which they operate. Clearly, Shopify is a much bigger organization compared to Bigcommerce, whether it's the number of stores it hosts, the number of customers, or the revenue. While Bigcommerce's revenue varies from around $110 to $150 million, Shopify raked a revenue of over $4.5 billion in 2021 alone.
But those figures alone don't justify the key disparities between the two platforms. Let's discuss some of them in detail:
Annual Sales Limitation
Shopify is the clear winner with no restriction on the number of sales per year whatsoever. Bigcommerce has a certain limitation, depending on the premium plan you purchase.
Standard Plan – $50,000/year
Plus Plan – $150,000/year
Pro Plan – $400,000/year.
This clearly means, that as your sale grows, you might need to think about changing your subscription plan even before your term expires.
Ease of Use
Once again, Shopify emerges as a clear favorite, thanks to its simplified user interface and intuitive designing tools. The platform is easy to navigate through and offers much more flexibility compared to Bigcommerce.
Bigcommerce is not beginner-friendly due to the complex nature of the interface. To get your store up and running, you may need to go through a learning process first.
Sales & Marketing
Both platforms offer a plethora of sales features such as shipping methods, transaction fees, multiple payment gateways support, unlimited product listing, and much more.
In e straight competition, we found Shopify taking the lead in terms of total sales and marketing features. It has a vast app store that allows you to add multiple services to your store while Bigcommerce relies on built-in services for the most part.
Customer Support
We found the customer service from both platforms adequate. There are multiple communication channels such as email, phone calls, round-the-clock live chat support, etc.
Shopify goes a step ahead with an option to get support through social media platforms, a feature yet to be seen on Bigcommerce.
International Currency Support
Both platforms provide international currency support, allowing shoppers around the world to transact in their native currencies.
The key difference here is that Bigcommerce comes with Shopify, you count on third-party applications for global scalability while Bigcommerce comes with several international currency support features out of the box.

Built-in Features Vs Third-Party Support
One major thing in favor of Bigcommerce is that it comes with more built-in features and services as compared to Shopify. For example, there are advanced features for currency support, SEO, marketing, etc.
Shopify also has those features but most of them come with third-party integration.
We believe It's better to have more out-of-the-box features rather than relying on third-party applications for them.
| Features | Bigcommerce | Shopify |
| --- | --- | --- |
| Price | $29-$299 monthly15-day free trial | $29.95-$299.95 monthly14-day free trial |
| Outreach | Still in the growing phase, less popular than Shopify | Shopify is more popular across the globe |
| Transaction charges | There is no transaction fee applicable | 0% transaction fee only on Shopify payments |
| Ease of Use | Not easy to navigate for beginners | Optimized for all types of users. Newbies or Pro |
| Design Features | Easier to alter the design and try other templates | Complex to modify the templates |
| Card Processing Fee | Varies between 2.2% to 9% (PayPal) | 2.4% – 2.9% (Shopify Payments) |
| Themes | 12 free and 130 free templates ($165-$250) | 8 free and 64 paid templates ($140-$180) |
| Customer Support | 124/7 Call, email, live chat | Call, email, live chat, social media |
| Overall Value | 7.5/10 | 9/10 |
* Bold texts mark the winner of the competition in that segment.
Bigcommerce Vs Shopify: An Overview
Bigcommerce first came into existence in 2003 as Interspire which was started by 2 random Australians Eddie Machaalani and Mitchell Harper. A few years after they met each other on a chat website, the duo registered their company as Bigcommerce. The same year, the company started its first office in Texas, USA.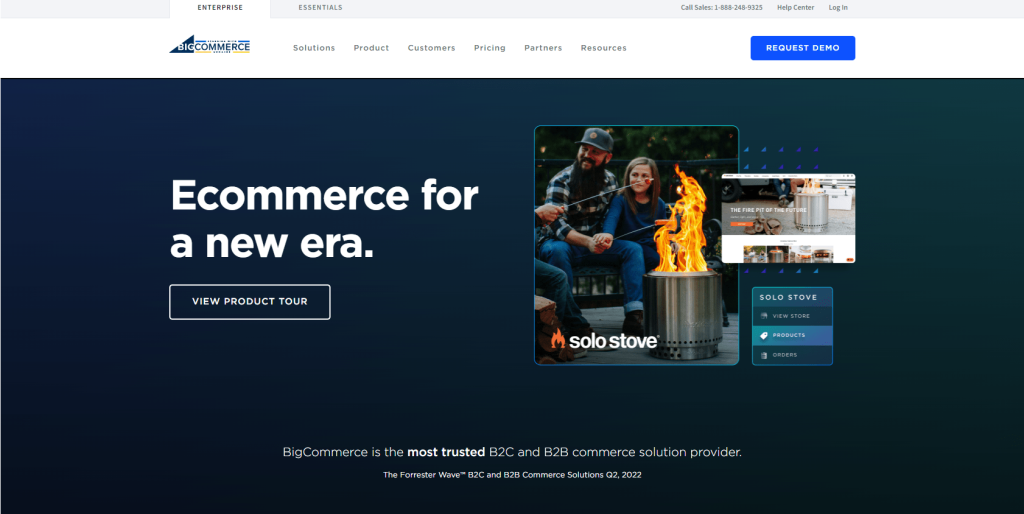 Over the next 6 years, the company showed remarkable growth, hiring skilled executives from Paypal, and Amazon, and buying out a checkout software startup company Zing. In 2016, Bigcommerce got a big breakthrough, partnering with Amazon, allowing its sellers to access the inventory on both platforms.
The company provides numerous services to its customers including e-store building, website hosting, security, marketing, and SEO services.
Key Advantages
The biggest advantage of Bigcommerce has its flexibility while designing the store. It's easier to tweak with template designs, as it doesn't require reformatting the whole website.

Although the pricing is not much different than Shopify, Bigcommerce has more ready-to-use features than Shopify and fewer supplemental expenses.

It incorporates powerful SEO tools, allowing sellers to market and advertise the products on a larger scale and compete with the big stores.

Support international currency transactions, making it convenient for buyers to use their local currency.

Has better security features for online transactions and e-store safeguards.

Relies more on built-in features rather than add-ons which can be appealing to many sellers.
Drawbacks
The platform may have more themes than Shopify, but in terms of paid themes, it offers less in more price. Also, the free themes are not optimized enough and seem old-fashioned.

It Has less exposure than Shopify. Whether it's the number of buyers, stores, or revenue, the platform falls behind Shopify by some margin.

The interface is tricky to navigate through, especially for beginners. It may take some time to design and launch your store.
The initial work on Shopify began in 2006 by Scott lake and Tobi Lütke while they were trying to start their own snowboarding equipment shop – Snowdevil. A few months after the attempt, the developers registered the company as Shopify.
The company is based in Ottawa, Canada, and is amongst the largest e-commerce platforms and hosting services in the world. The company provides easy tools to create online stores where sellers can list their products. Apart from website building, Shopify offers multiple e-commerce services including product marketing, advertisement, customer engagement, payments, and shipping.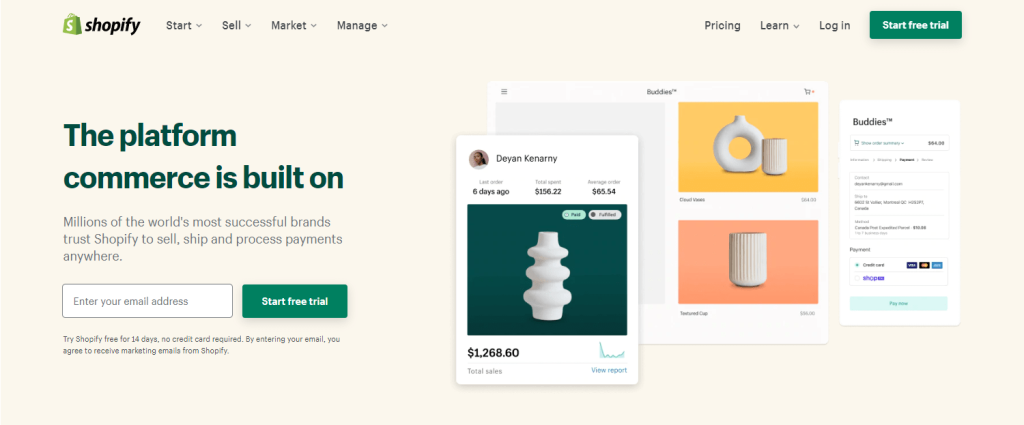 As of 2021, the company has more than 1.6 million registered online stores active in 178 countries. In 2021, the total revenue of Shopify was $4.6 billion, much higher compared to Bigcommerce.
In a straight comparison, Shopify is so far ahead of Bigcommerce, both in global exposure and in the number of sellers. From buyers' point of view as well, you are more likely to sell your product on Shopify rather than on Bigcommerce
Key Features
Bigcommerce may have multi-currency support but Shopify supports more third-party payment processors and payment gateways.

It has a more refined collection of templates, suitable for various types of stores.

Shopify is perfect for scalability. It offers comprehensive marketing, advertising, and SEO tools, to launch your business on a larger scale.

Shopify has a huge app store where you can download third-party applications, add-ons, and extensions to increase the functionality of your store.

It has an intuitive user interface that is easier to understand for beginners. Compared to Bigcommerce, it takes less time to get your store up and running on Shopify.

Shopify is more suitable for dropshipping.

It has a slightly better customer support system. Apart from round-the-clock call and chat service, you can also connect to the support staff through social media channels as well.
Disadvantages
There is an additional fee applicable on all transactions other than Shopify payments.

Fewer user accounts compared to Bigcommerce.

Some advanced features are reserved only for expensive premium plans such as third-party live shipping costs.
BigCommerce vs Shopify: Pros & Cons
Here are the pros & cons of BigCommerce and Shopify.
BigCommerce Pros
BigCommerce offers better value for money because it has better in-built features than Shopify.
BigCommerce allows you to use coding to customize your store.
You won't have to pay any transaction fee on any plan of BigCommerce.
It is easy to switch themes on BigCommerce, unlike Shopify.
You can find most of the features in-built, so you won't need to add third-party apps to enhance your store's capabilities.
BigCommerce Cons
There is a learning curve to BigCommerce, and its features require more technical skills.
BigCommerce has very few theme options compared to Shopify.
Shopify Pros
Shopify is better at offering customer support than BigCommerce. You can easily redirect your customers to relevant support pages on your Shopify store.
Shopify is the best choice for beginners because it is easier to use than BigCommerce.
You will find more options for themes & templates on Shopify than BigCommerce.
Shopify stores are the best for dropshipping because of the dropshipping app, Oberlo.
You can download any third-party app from the Shopify app store to enhance your store's capabilities.
Shopify Cons
You will be relying upon third-party apps for multi-currency selling options.
Shopify does not offer better blogging features than BigCommerce.
Bigcommerce Vs Shopify: How They Stack Up To Each Other?
Here is the comparison between Shopify and BigCommerce on the basis of pricing, ease of use, design features, and so on.
Pricing
Both Bigcommerce and Shopify offer almost identical plans. Starting at a price of $29.95 and $29 per month respectively, both platforms offer a 10% discount on yearly subscriptions.
Bigcommerce has 3 premium plans – Standard, Plus, and Pro.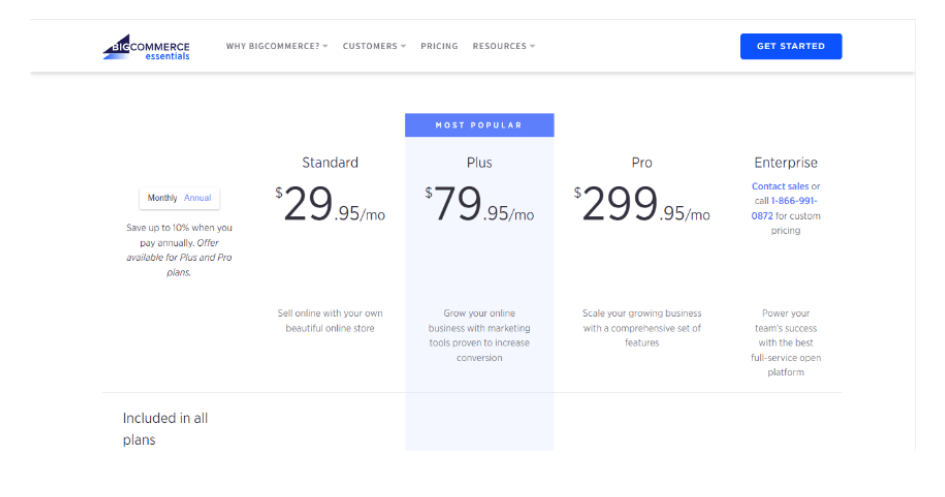 Standard
Starting at $29.95/month, This plan allows sellers to add unlimited products and user accounts as long as your yearly sale is up to $50,000. You also get multi-currency support, 24/7 customer care, Amazon/Google pay integration, unlimited templates and customization options, multiple sales channels, and much more.
Plus
Apart from everything from the Standard plan, the Plus plan provides you with advanced marketing tools such as aan bandoned cart saver, customer profiling, the ability to store card details and cart content, and so on. The yearly sales limit is up to $180,000. The monthly cost of the plan is $79.95.
Pro
Pro plan costs you $299.95/month and gives you the freedom to sell up to $400,000 worth of products in a year. You can create multi-storefronts, add product filtering, custom product filtering, and much more.
Let's have a look at Shopify's plans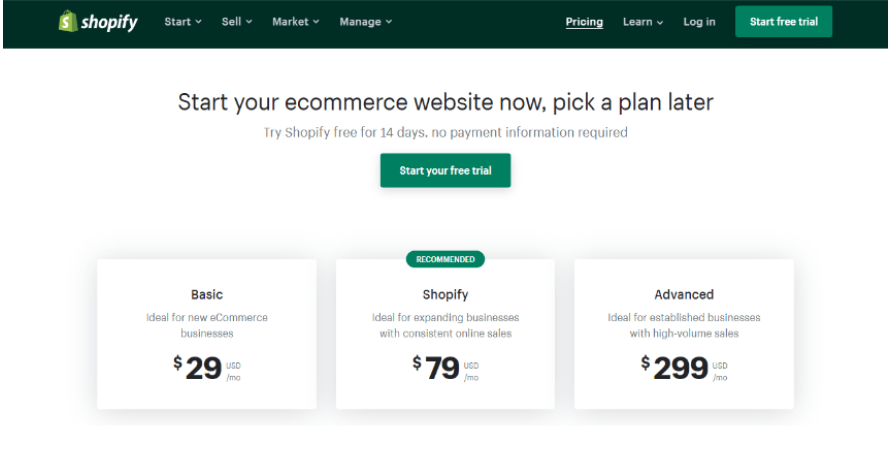 | | | |
| --- | --- | --- |
| Basic$29/month | Shopify$79/month | Advanced$299/month |
| $14.44/month for yearly members | $39.44/month for yearly members | $147.78/month for yearly members |
| Basic performance reports | Professional sales and performance reports | Custom report building on-demand |
| Up to 4 inventory locations | 5 inventory locations support | Up to 8 inventory locations allowed |
| Shipping discount up to 77% | Up to 88% discount on shipping | Up to 88% discount on shipping |
| 24/7 customer care | 24/7 customer care | 24/7 customer care |
| POS, Inventory management& staff tracking | POS, Inventory management& staff tracking | POS, Inventory management& staff tracking |
| 2 User access | 5 User access | 15 user access |
You can also get access to any Shopify plan's features with a free trial on Shopify.
Designing Features & Ease of Use
There is not much left on the table when it comes to the design features of the two platforms. Both provide stunning templates with robust customization capabilities that allow you to create a professional-looking store in no time.
Bigcommerce has a vast library of free and premium themes that have been put organized into categories, making it easier to find the one you're looking for in your store. On a straight comparison, yes, Bigcommerce has more themes than Shopify but in terms of overall designs and customization, some themes seem outdated and dull. However, you can flick through premium themes but some of them will cost you over $300.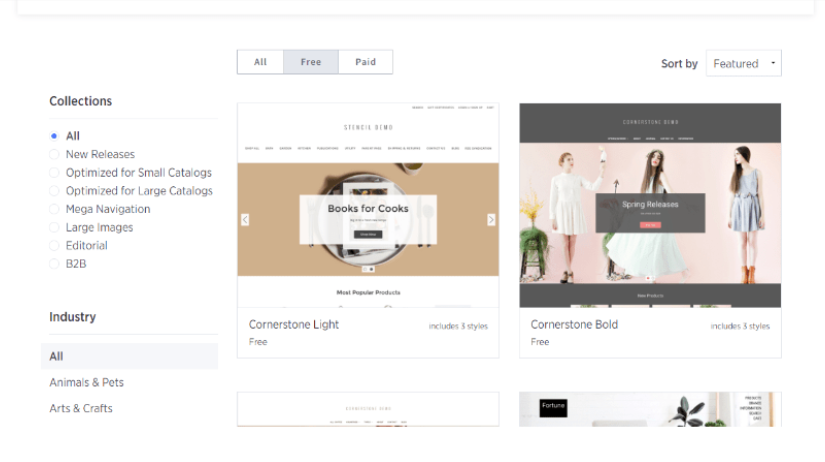 The user experience on the Bigcommerce platform is not much different than what we've seen on Shopify. There are some refinements and subtle changes here and there but nothing that will result in something massive. Yes, you get deeper customization but the process gets a bit tiring sometimes.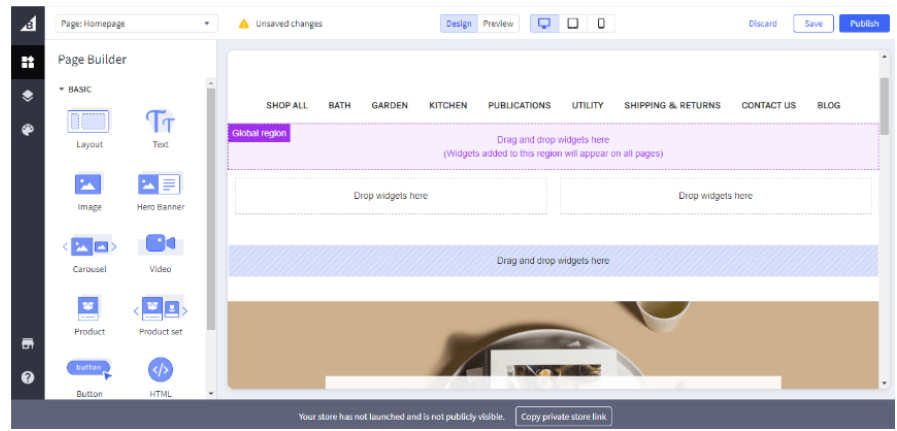 Shopify has more than 100 pre-designed templates that have been categorized based on niche, business type, and market. Shopify themes look elegant and contemporary and are very easy to add and customize. Some of the themes are paid and you can purchase them at a one-time cost varying from $60 up to 180$.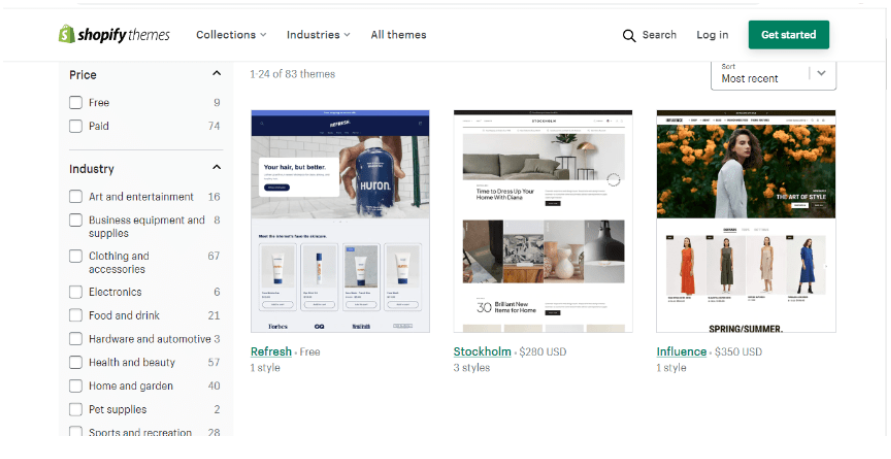 Shopify has a familiar user interface to the one we find on the WordPress site builder so if you've ever used that, you are gonna sail through. Everything is easy to understand and available in a few clicks such as switching the template, adding product descriptions, images, etc. It may take a little while to go through and understand all the options available, but once you spend a little time, you will get things done quite easily.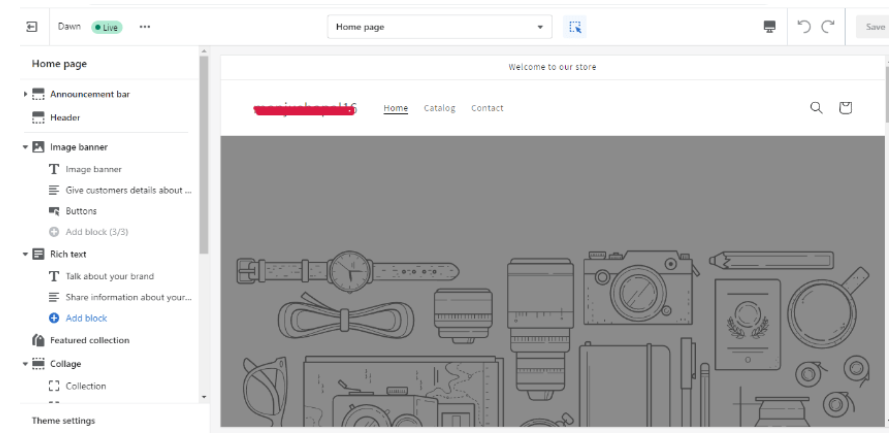 Payment and Customer Service
Payment processing services are as important as any others when creating an international online store. Bigcommerce allows sellers to set up payment options in a few clicks, enabling you to accept payments from worldwide customers without any problem. The store also supports the majority of international cards and payment gateways, giving more options to your customer.
Bigcommerce supports almost 70 payment gateways from more than 100 countries. As far as payment methods are concerned, there are more than 250 regional payment methods available for Shoppers. Bigcommer also has a fraud protection feature to avoid false payments, refunds, and so on.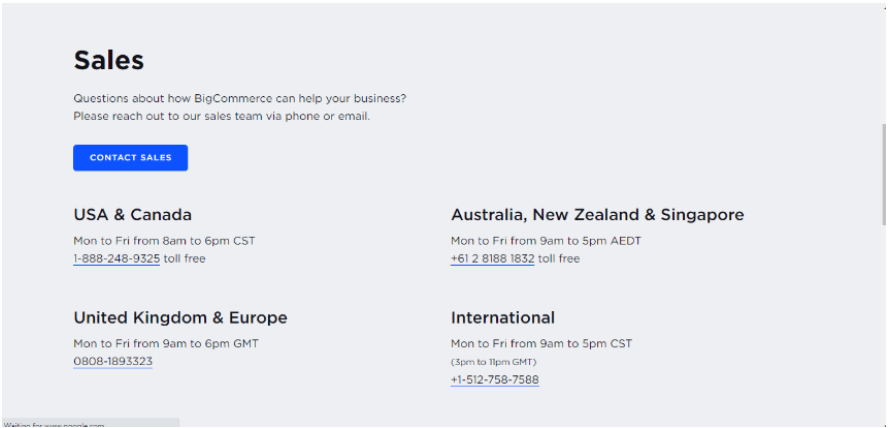 Bigcommerce has all the means available for customer support such as 24×7 live chat, and email. According to our survey, the response time is reasonable and the staff seems to be well-trained and knowledgeable and come up with solutions 8 out of 10 times.
Shopify offers similar payment processing services as Bigcommerce with a few added advantages. There are more than 100 payment processors you can add to your store but a transaction fee is applicable on all of them except Shopify's payment. Shopify payment, however, is internationally acceptable, allowing you to sell and accept payments worldwide.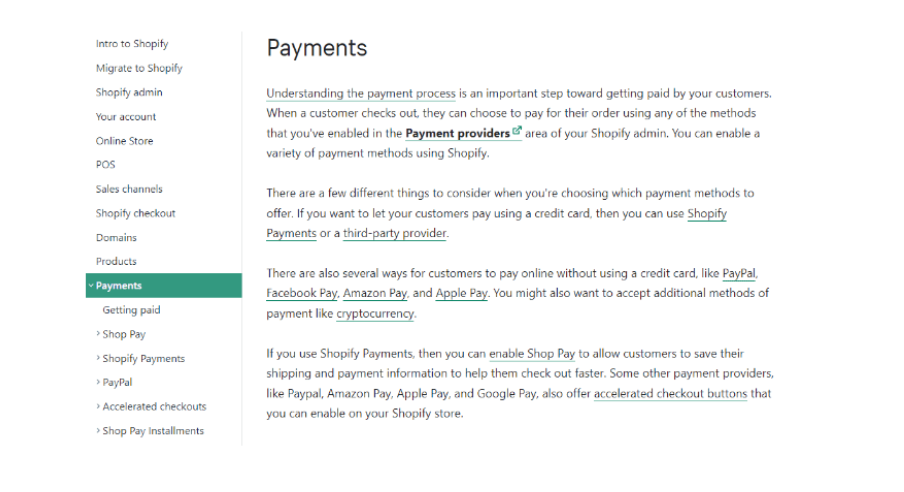 Shopify offers round-the-clock customer service including live chat, email, and phone call support. Compared to Bigcommerce, Shopify has faster response times, a better quality of service, and a more experienced and knowledgeable support staff.
Sales & Marketing Features
Both Bigcommerce and Shopify are packed with all essential sales tools such as shipping locations, price determination based on weight, size, etc, printing the labels, and so on. There is SSL support to keep your store safe and ensures its validity over the internet.

Bigcommerce allows you to sell on multiple channels such as Facebook, Pinterest, and Instagram. Although there is no shortage of functionality on Shopify, the majority of them come from third-party app integration. Bigcommerce relies mostly on in-house features such as enabling buyers to leave an onsite review and rating, shipping cost estimation, tax details, and much more. For such tasks, Shopify depends on third-party applications and extensions which might be a deal breaker for many.
Also, you can have an unlimited number of staff accounts on Bigcommerce, but with Shopify, you will need to download a third-party application to add more accounts to your seller profile. Another noticeable difference is that Bigcommerce offers its users a partnership opportunity with Walmart so that they directly can sell the products on the biggest platform in the USA.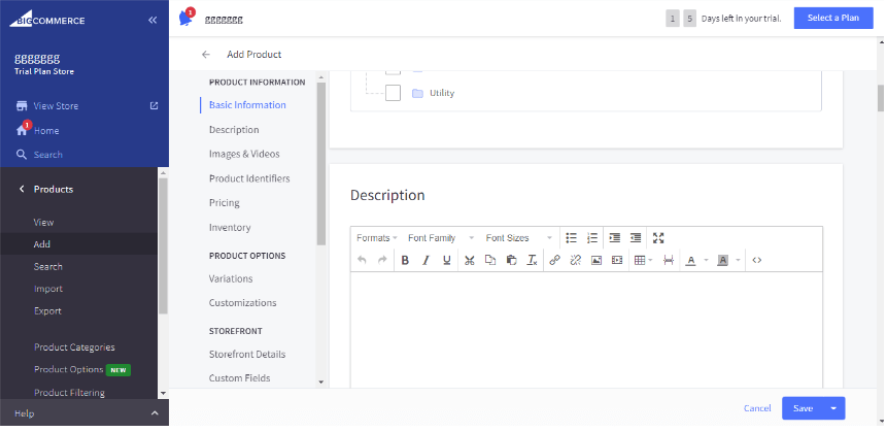 Bigcomerse also allows you to sell multiple variants of the same product for example color, size, type, and much more. For some products, there are up to 600 variations available. While Shopify has standard variations like type, size, and color.
We are not advocating that Shopify in any way is inferior but to make the best out of the platform, you need to download tonnes of applications. That's why Shopify offers a bigger app store than the one on Bigcommerce. 
Bigcommerce also offers several additional features such as advanced reporting tools, google shopping integration, Google reviews, SEO tools to create a highly discoverable store, and much more, You can also offer discounts and promotional offers to your customers. There is also a possibility to sell your items on multiple channels including some popular social media platforms.
Shopify is a clear winner in terms of overall sales and marketing features but most of them come from third-party applications. By default, you can add discounts and promotional offers, fetch performance reports directly from your dashboard, and implement some standard SEO procedures.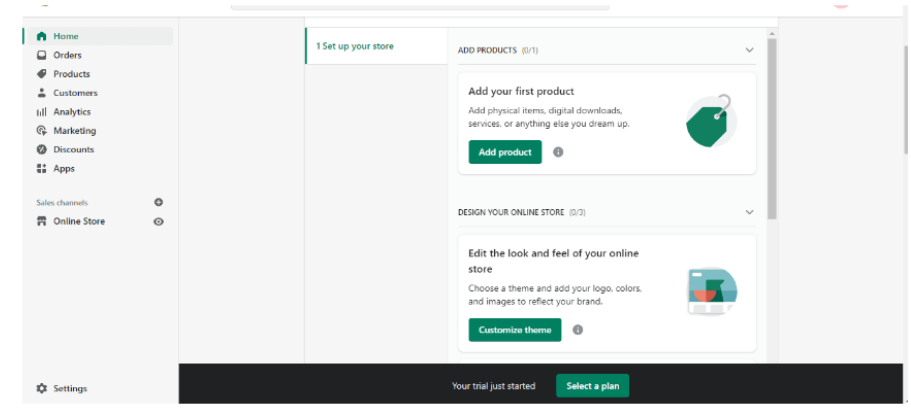 One area where Shopify falls behind is that the starter plan doesn't offer much functionality compared to Bigcommerce. For example, to access the sales and performance data, you will need to go with the more expensive plan. Bigcommerce certainly has more features included in its base plan, making it a good option for beginners.
Security Features
Both platforms are packed with advanced security features whether it's product protection, transaction authentication, or site warranty.
Bigcommerce provides free-of-cost SSL (Secure Socket Layer) certificates for all 3 plans. There is also a paid SSL security service available at $59-$299/month. Additionally, Bigcommerce is PCI DSS certified platform ensuring payment cards' data security.
Similarly, Shopify is also PCI DSS certified which means it meets all the requirements of the data security standard ensuring safe payments and no customer data breach. Shopify also provides free SSL certificates with all their premium subscription plans.
Extensions
Third-party apps and extensions are important for any online store as they allow you to increase the functionality of your store as well as add some valuable services to brand promotion, shipping, marketing, taxation, and much more. Although Bigcommerce has more apps in the store compared to Shopify, in terms of overall functionality and quality of apps, Shopify is miles ahead.
Bigcommerce has a dedicated app store with hundreds of third-party applications from various categories including merchandising, customer service, customer relations, payments, shipping security, and much more.
Some popular Bigcommerce apps are:
ClickShip –
Fulfillment & Shipping
Mailchimp –
Email Marketing
Quickbooks
Online – Tax & Accounting
WeSupply –
Shipping
Shipper HQ –
Fulfillment
Shopify also has a devoted app store with over 600 applications. Some apps have been developed by Shopify while others are from third-party service providers. With the help of these apps, you can implement as many functions as you can to your online store such as SEO, social media management, taxation, page builder, and much more.
Here are some of the most popular apps on the Shopify store:
Facebook Channel –
Social Media Advertisement
Shopify Inbox –
Customer chat
Pinterest –
Showcase your products on Pinterest
PageFly –
Product and Landing Page Builder
Mailchimp –
Email marketing
Additional Features: Mobile Application, POS, and Much More
Both Bigcommerce and Shopify offer mobile applications for sellers that they can use to operate their shops on the go.
The Bigcommerce application is extremely easy to use and you can manage orders, sales reports, etc. You can also check customer profiles directly from the app.
Shopify offers 2 separate apps – Shopify and Shopify Point of Sale. The main app provides more flexibility and features compared to Bigcommerce. You can handle order management, reports, and customer details right from the dashboard. The Pos app has support for physical location sales, inventory management, and cash register.
When it comes to PoS solutions, Shopify is clearly the better option as it allows you to sell your products in a physical location without any third-party hardware integration. If you opt for PoS services, you will need to purchase Shopify POS Pro which will cost you $89/month in addition to your monthly Shopify plan.
Related Read:
Final Words: Bigcommerce Vs Shopify (2023)
To sum up this comparison, I'd say that the competition is as close as it gets. From almost identical pricing to complex marketing features, both website builders provide a strong platform to create your first online store on.
Although there is no clear winner, we found Shopify more advanced and user-friendly for nearly all types of business. Bigcommerce on the other hand is more suitable for newbies who have less experience in-store building and website creation.
Suggestions
Bigcommerce will give you powerful designing tools and an easy-to-navigate interface. So if you are a beginner and looking for something to experiment with, Bigcommerce is the right choice for you.

Shopify is for professionals who are looking to build a long-term shopping website. The platform has a wide third-party integration which allows you to add multiple features to your store to increase the overall functionality.
In the end, Bigcommerce is definitely a great alternative and probably the closest rival Shopify has at the moment, but Shopify is in a league of its own.
FAQs
Which platform is the best for small businesses?
Shopify caters to businesses of all sizes without any technical experience. You can start with Shopify and upgrade your store when you start growing. BigCommerce is not very beginner-friendly because of its complex interface.
Which eCommerce platform offers affordable plans?
Comparatively, both Shopify and BigCommerce offer the same pricing structure to their users. But Shopify mainly relies on third-party apps and extensions, which can increase your total monthly cost. On the other hand, BigCommerce includes necessary features and functionalities with flat-rate pricing.
What are the main differences between BigCommerce and Shopify?
Both BigCommerce and Shopify are extremely popular among top eCommerce platforms. But BigCommerce offers more in-built features for advanced users, while Shopify is beginner-friendly and offers a huge range of themes, apps, and extensions.  
Which platform offers better SEO features?
Both Shopify and BigCommerce offer robust SEO and marketing features with their plans. However, BigCommerce includes more built-in SEO features, such as automated canonical tags and generated sitemaps. For such advanced features, you will need to rely on third-party apps with Shopify.
Do BigCommerce and Shopify offer a free trial?
BigCommerce offers first-time users a 15-day free trial on its plans, whereas Shopify only offers a 3-day free trial. However, new users can also purchase Shopify's Starter or Basic at $1/month for three months. It is a great offer for individuals and small businesses looking to jump-start their businesses.