Have you ever wondered what Amazon A+ Content is and how to use it? Don't worry, this post will help you answer all your queries.
Amazon is undoubtedly an excellent platform to make money. However, it is a huge platform with millions of sellers around the world. As a seller, you might know the drill and how hard it is to grow your brand's name in a heavily competitive environment. But Amazon has some inside advertising options that help you grow. All you have to do is make some effort.
A+ Content is one of those Amazon tools that help you increase your brand awareness, conversion, and overall sales. But what it is and how to access this tool on Amazon, you will find out all the details in this following article.
Let's get started.
What is Amazon A+ Content?
A+ Content is an exceptional Amazon tool for sellers that you can find inside your Seller Central account. Previously known as Enhance Brand Content, the tool helps private-label business owners create aesthetic product descriptions for their Amazon product listings. Sellers who have a brand registry on Amazon can use this tool to enhance their product content.
Amazon offers this premium feature for absolutely free. Without this tool, you are only limited to 2,000 characters, and you won't be able to add any graphics and imagery to your content. And without any visuals, your product content will look tedious, and nobody wants to read huge paragraphs.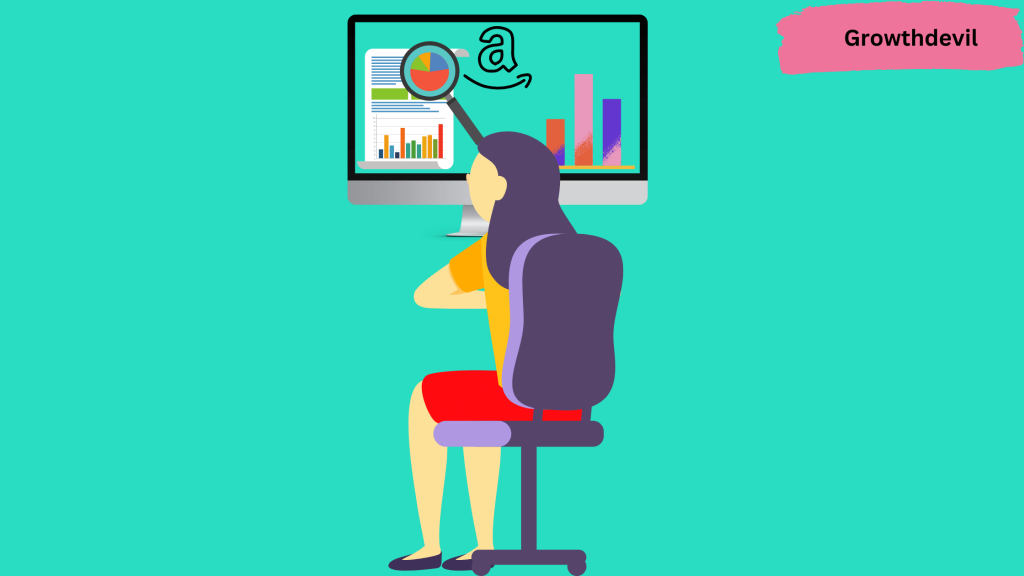 Amazon's A+ Content comes with a completely different element. You can customize your content using different visuals, which make a whole new impact on visitors. It makes them quickly make a decision to purchase your product. Surprisingly, a premium version of A+ Content is also available. Let's know more about it.
About Premium Amazon A+ Content (A++)
Premium A+ Content, also known as A++ Content, is an exclusive content tool that goes beyond A+ Content, allowing brands to showcase their products' crucial features and benefits with a visually appealing structure.
Using Premium A+ Content, brands visually communicate with customers through high-quality videos and imagery. This tool has strict character limits making you rely less on texts and encouraging you to focus more on visual presentations.
Premium A+ was only accessible through Amazon Launchpad, but now, brand-registered sellers can access it directly from their Seller Central account.
Eligibility Criteria For Premium A+ Content
To access Premium A+ Content within your Seller Central, you must meet these criteria:
All your featured ASINs must have been published with A+ Brand Story.
Within the past 12 months, you must have 15 A+ Content (approx) project submissions. All submissions should be in "Approved" status.
During a promotional period, sellers can use the Premium A+ Content tool for free. But another time, Amazon might charge for using this feature. If you publish Premium A+ Content during a promotion period, it will stay live on your store even if Amazon charges a fee.
Features of Amazon A++ Content
Here are some of the premium features that you won't get with A+ Content:
Multiple video modules
Interactive hover hotspot module
Carousel module
Enhanced comparison charts
Larger images with more pixels
Q&A module
Now let's see what A+ Content has to offer.
Benefits of Amazon A+ Content
A+ Content not only helps you give an eye-catching look to your content and product description but also helps your brand give the exposure you need to grow your sales and revenue. Let's have a look at the benefits that you will be getting with this tool.
Increase the Conversion Rate by 3% to 10%
According to the report by Amazon, the stats show that the conversion rate increases by an average of 5.6% when sellers use A+ Content to create product descriptions.
It shows 1 out of every 10 people who visit your store convert into a customer. Non-A+ content has a conversion rate of 10%. If you use the A+ Content tool to create your product listing, you will have a 16% to 20% conversion rate. Higher conversion rates are a sign of higher sales and increased ranking, even if the traffic remains the same. 
Showcase your Products with In-depth Details
With Amazon A+ Content, you can add many images and short videos using customizable modules. There are 17 different modules in this tool that helps your products stand out from your competitors. You can show off even the tiniest detail possible from every angle.
Grab Quick Attention from Visitors
People nowadays believe more in what they see, not in what they write. When you create visual elements using A+ Content, it grabs the immediate attention of shoppers. They picture the features after seeing your product images which makes them take a quick decision about whether to purchase the product or not.
Fewer Returns and More Positive Reviews
Amazon's A+ Content helps customers see your product in deeper detail. When you add infographics and imagery to your product description, it gives customers a better understanding of your products. They quickly understand what it is, how it will work, and how it is going to benefit them in real life.
Overall, A+ Content helps customers make an informed purchasing decision that leads to fewer return possibilities. And you receive positive reviews from your audience. So using A+ Content can be a good review strategy for your eCommerce store.
Tell about Your Brand with a Visual Representation
Apart from selling products, A+ Content also gives you an opportunity to represent your brand. You can tell your customers about your products and brand story through visual content. You can all show them why they should buy from you. A+ Content helps you build brand awareness within your target marketplace.
Let's see how you can skyrocket your conversion, traffic, and sales using this premium, in-built Amazon tool. But before that, know who can access A+ Content.
Eligibility Criteria for Amazon A+ Content
The primary criterion for using the A+ Content tool is that you must register with Amazon's Brand Registry Program. In order to be eligible for this program, these are the requirements.
Brands or private-label must have registered and carry a design mark (image-based trademark) or word mark (active text).
Your trademark should be labeled on products or packaging.
Applications for brand registry must be submitted by brand owners.
Brand enrollment
You won't be eligible to use A+ Content until Amazon approves your applications.
How to Create A+ Content On Amazon
Once you are approved, follow these steps to use A+ Content.
Step 1. Open your Seller Central and head over to the Advertising option.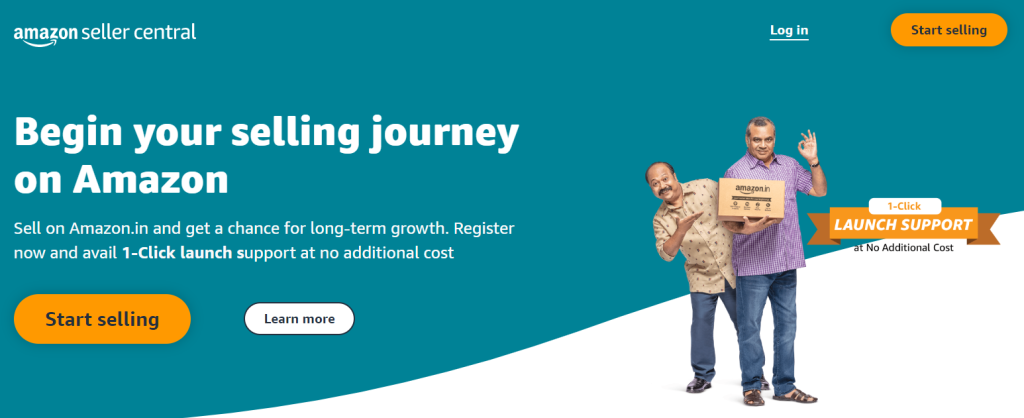 Step 2. Select the "A+ Content Manager" from Advertising.
Step 3. Next, click "Start Creating."
Step 4. On the next page, you will have two options: Enhanced Product Description and Additional Content Types.
With Enhanced Product Description, you can use basic customization modules (7 modules) to highlight the core features of your products through visual content.
The Additional Content Types lets you create your Brand Story. With this option, you can add a logo, brand description, brand picture, video, Q&A, etc. However, you can choose both options for A+ Content.
Step 5. On the next page, it will ask you to add the content name and your preferred language. After filling in these, click on the Add Module option.
Step 6. After that, you will see seven customization modules on your screen. You can sort the modules according to your preferences. But here is how it should be arranged.
Module 1. Your brand's logo
Module 2. Your brand's image with text. You can take a 970×600 pixel picture talking about your brand. Then, you can also add text below your brand's image.
Module 3. Set a banner using dark text overlay and standard image.
Module 4. A standard image with 300×300 pixels to showcase the main feature of your product.
Module 5. Again a 300×300 pixel standard image to the left side that talks about additional features and benefits.
Module 6. (Optional) If you want additional information, you can add an image.
Module 7. Three standard images and text to talk more about your product.
Using this module makes sense as it follows a sequence and helps you showcase your brand and product in an aesthetic way. However, it is up to you how you set a sequence.
You can also use a comparison chart to compare your product's features with other brands. Don't mention any brand name in your chart. Instead, use similar images of competitors.
Step 7. After creating the product description using the A+ Content tool, click on Apply to Your ASIN.
Step 8. Finally, submit your product description for Review and Approval.
This is how you can easily create a beautiful product description using A+ Content. But your request must be approved by Amazon in order to see the results. Approval isn't a big issue, but you need to follow the guidelines.
Amazon Guidelines for A+ Content
Before you start creating images and writing descriptions using A+ Content, make sure you are not violating any of Amazon's terms. If you unintentionally add something that isn't allowed according to Amazon's guidelines, your approval will delay more and more.
Let's have a look at the guidelines for A+ Content.
Don't add copyright trademarks, symbols, or special characters
Don't add words like best-selling or guarantee
Don't mention other brand's names or competitors anywhere in the product description
Don't add repetitive sentences or too many similar words
Don't include any references or links to your website
Proofread your description before submitting. Remove if there are spelling errors
Add images with the given resolution
Image size resolution for different sections:
Banner: 970×300 pixels
Logo: 600×180 pixels
Comparison Chart: 150×300 pixel
Quadrant: 135×135 pixel
Text & Four-Image Module: 220×220 pixel
Other: 300×300 pixel
It would be best to check image requirements before creating images for the modules. Approval can take seven or more days. If there are mistakes in your product description, you might have to create it all over again. 
A Few Things to Keep in Mind When Using Amazon A+ Content
Make a note of a few things when you use A+ Content to curate your listing content:
A+ Content doesn't index on Amazon, so it has nothing to do with your page rankings on Amazon.
If you want to create enhanced A+ content for items that are already listed by other sellers, you have to pay more.
You can submit your A+ content after 30 days of registering with the Amazon Brand Registry.
Amazon A+ Content has been updated recently. Now, you can preview both the PC and mobile versions of your content.
Preview your content and make changes as much as you want before uploading. Because once it goes live, you can only make changes after two business days of uploading.
Your content must be unique, whether it is text or images.
Never mention your competitors or their products in your A+ content.
Amazon can take down your A+ content page anytime. It can happen when you violate any guideline or terms & conditions. But mostly, they remove A+ content when a seller chooses to close their Amazon account.
Does Amazon index A+ Content?
Whatever new you add to your description using A+ Content, it isn't indexed by Amazon. Instead, it is indexed by Google, which helps you appear in the search results. Your new content will replace the old description as soon as your A+ content goes live.
However, you need to keep the old description filled in, as Amazon will still proceed to index the old keywords used there.
To check if your new content is indexed or not, search for the product's ASIN followed by the keyword. If your search doesn't match any product, your new content is not indexed on Amazon. Expert advice to use unique keywords in A+ Content if you want to index it quickly on Amazon.
Related Read:
Conclusion: What Is Amazon A+ Content
Creating A+ Content is a skill. If you're a professional, you can create A+ Content without any problems. You may need an upfront investment as in hiring a professional to create A+ Content. But this little investment will ensure your brand's longevity. So, if you are a registered brand on Amazon, you should take advantage of this tool. It will surely help in your brand's awareness and growth. It is free to use, and there are no limitations on customization modules. You can set it according to your preferences as long as you are following Amazon's guidelines for A+ Content.
I hope this post helped in your purpose. If you have any queries regarding this post, leave a comment in the comments section.