Want to be prepared for Amazon Prime Day? Don't worry, I have got your back.
Prime Day is considered one of the biggest sales days for Amazon. In 2022, nearly 1.5 million sellers participated in the Prime Day event, which was held on 12 July. On this day, Amazon estimated around $12 Billion in revenue, which shows why Prime Day is important for both Amazon sellers and shoppers.
With such increased traffic, sellers can take advantage of this day to boost their sales and maximize their profit with this one-day event. Prime users can also check out Prime Day sales to get amazing discounts and lightning deals on their favorite items.
In this post, I will help you prepare for Amazon Prime Day with an extensive guide. With the help of this guide, both sellers and shoppers can get the most out of Prime Day.
Let's get started.
About Amazon Prime Day
Amazon Prime Day is an exclusive one-day shopping event for Amazon Prime members. On this occasion, Prime members can save a lot of money by purchasing goods from Amazon.
Prime Day was introduced in 2015 — a day of sales and deals across the Amazon app and website. The first edition of Amazon Prime Day was celebrated on the occasion of Amazon's 20th birthday. Since then, it has become a tradition, and millions of Prime members have participated in this sale to save extra money.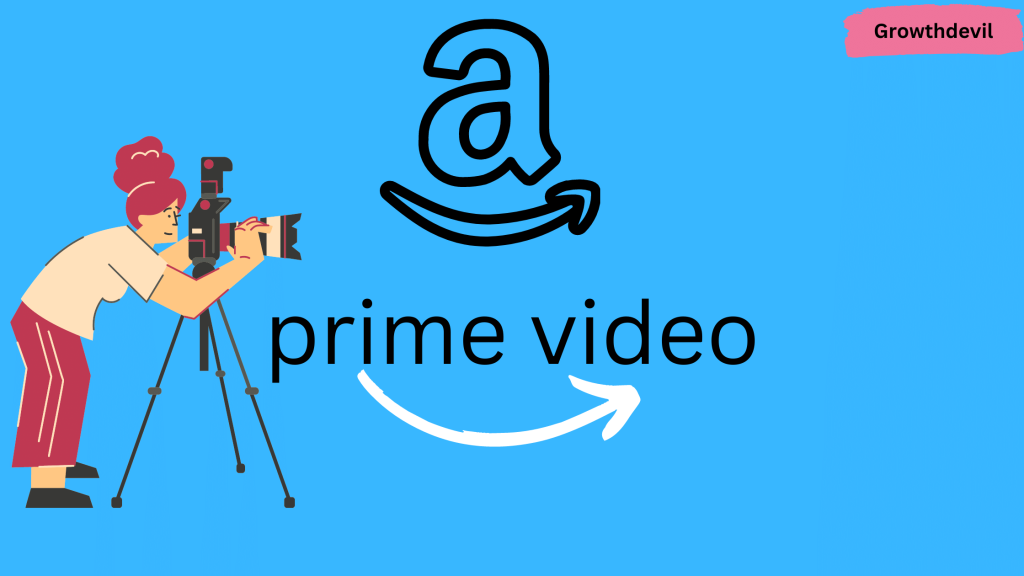 Amazon Prime Day is not only for shoppers. It also helps Amazon sellers boost their sales and revenue within this one-day event. If you're an Amazon seller, you can improve your sales using this event. However, you need to prepare before this event, so you don't have to rush managing things on the very day of the event.
Seller's Preparation for Amazon Prime Day
As an Amazon seller, you can follow these tips to be prepared for Amazon Prime Day.
1. Pick the Right Product for Sale
Prime Day is a big opportunity for Amazon sellers. So you don't want to highlight slow-moving or struggling products. Instead, try to promote your best-selling products on this big day. Highlighting products with best-selling ASINs will have better chances of sales and ROI (Return on Investment).
Prime Day is all about moving your inventory as much as possible. So you can also offer your items in a bundle with a captivating discount. In fact, you can do that with your slow-moving inventory. You can attract customers by offering a lucrative discount on your aged inventory.
2. Forecast Inventory Levels
As an Amazon seller, running out of inventory is the last thing you want for your business. Being out-of-stock can lead you to lose your overall and best-selling rank. So in the heat of the Prime Day event, you don't want to empty your inventory because filling it again can take days or weeks. Prepare and forecast your inventory according to what products you are going to highlight.
The best way to forecast inventory is by checking your inventory levels and sell-through rates. If you are still having difficulty managing your inventory, you can check out our "Amazon Inventory Management" guide to manage your inventory like a pro.
3. Take Advantage of SFP (Seller Fulfilled Prime)
If you are preparing for Amazon Prime Day, then what's a better option than Seller Fulfilled Prime (SFP)? SFP is a recently introduced Prime program by Amazon that allows you to ship your orders directly to local Prime customers from your own warehouse.
SFP is just like the FBA (Fulfillment by Amazon) program, but it helps FBM (Fulfillment by Merchant) sellers as well. Whether you are an FBA or FBM merchant, you can deliver your products within two days to your domestic Prime customers by displaying a Prime badge. The best part of the SFP program is that you don't have to pay any upfront charges in order to use this program. However, you need to register to join the waitlist.
If you're an FBA seller, you can take advantage of SFP to complete orders from local Prime customers within your region. You can use third-party carrier service to deliver products directly from your warehouse. This way, you can save your FBA inventory from being out-of-stock.
4. Offer Multiple Ways to Save
Amazon Prime shoppers expect huge deals and offer on Prime Day. They won't be happy if they see a measly 5% discount on the usual price. So it is better to create a listing with discounts and promotions.
Here are some options you can try to offer multiple ways to save on this big day.
Amazon Coupons: You can check out Amazon Coupons within your Seller Central account to generate coupons for your products. For each coupon, Amazon charges $0.60. When a customer visits your product page, the coupon will show in a bright green tag right next to your listed price.
Lightning Deals: It is a limited-time promotion offered by sellers. FBA sellers can apply for lightning deals by flashing the number of items they have left in their inventory. For example, you can set a tag as "Hurry up! Only 60 items left" or set a timer for the deal. Lightning deals instantly grab the attention of customers, and these types of tags encourage them to purchase quickly.
Adjust Your Listing Price: With this option, you can simply lower your prices directly from your listing. However, Amazon doesn't recommend you lower your price, but you can do that on big sale days like Prime Day or Black Friday.
5. Avoid Featuring the Same Products as Your Competitor
If you want to surpass your competitors on Prime Day, don't highlight the same products as your competitors. If you list the same products for Prime Day, it can create unnecessary competition to wage, which leads to divided attention of customers.
So do your research on your competitors and make sure you are not preparing to feature the same products as them. Feature unique products with amazing deals and get full attention from interested customers.
6. Audit Your Listings
One thing you can't afford to have is missing critical information in your product listings on Prime Day. If you miss any of the crucial details in any of your listings, it will be hard to manage on the same day. If customers don't get what they expected, they will instantly look for your alternative.
So make sure to properly audit your listings and fill in the gaps wherever necessary. Optimize your listing properly by checking the titles, images, bullet points, descriptions, etc. If you have a brand registry on Amazon, use the split-testing feature to check if your content is A+ or not.
7. Level Up Your Marketing Game
To make sure customers find your listings on Prime Day, you need to make better marketing strategies on and off Amazon. You need to act as soon as possible so you can allure your audience with amazing deals when the sale comes up.
Set up PPC (Pay-per-click) Campaigns: You can bid more aggressively on the keywords related to the products you are going to feature on Prime Day. It is important to increase the organic ranking for that particular keyword because it is a long-term process, and you can't delay it for the sale day.
Do off-Amazon Advertising: You can drive external traffic by advertising your Amazon products on other social platforms. You can use Google and Facebook Ads to advertise your highlighted products on Facebook, blogs, articles, and other websites.
Use Influencer Marketing: Influencer Marketing is the most effective marketing technique in today's era. You can collaborate with influencers on various social platforms and ask them to promote your products before Prime Day. It will help you boost your sales on the day of the event.
8. Automate Review Requests
Amazon recently introduced an Early Reviewer Program that encourages customers to leave a review after the purchase. You can enable the Request a Review button from your Seller Central. It will allow you to gain additional reviews from your customers. And it will also help boost your listings' ranking.
When you have better reviews on your products, customers will be encouraged to purchase your products without having second thoughts on Prime Day.
Once you're fully prepared for Amazon Prime Day, don't forget to use advanced stats and metrics offered in Amazon Seller Central. With these tools, you can track your sales in real-time.
Shopper's Preparation for Amazon Prime Day
Prime Day is created for both sellers and shoppers. If you are a shopper, you need to be prepared as well.
Here's how you can prepare for Amazon Prime Day as a customer.
Become a Prime Member: First thing you need to do as a customer is to subscribe to Amazon Prime as soon as possible. If you are not a Prime member, you won't be able to participate in Prime Day at all, as it is specifically made for Prime members.
Check the Prime Day Page: Prime Day is a 24-hour event, but there is no certain date for Prime Day—it can happen on any day of the month. So you need to check the Prime Day Page very often for the date announcements and updates.
Check out Best Sellers: You can check out the best sellers from the previous Prime Day event. It helps you easily find the products with the best deals on the upcoming Prime Day.
Explore Upcoming Deals: Just a few days before the event, Amazon showcases the upcoming deals on the Prime Day page. You can check out those deals and click on Watch this deal on your favorite deal to set up push notifications for the deal. On Prime Day, you will get notified five minutes before the deal goes online.
Save Big with Lightning Deals: Lightning deals are only available on Prime Day. These deals are highly time-sensitive, so make sure to buy as soon as you add them to your cart. Sometimes lightning deals are added to the cart by many customers, so it shows "Join Waitlist" next to the offer. You can join the waitlist, and when you see an alert on your Amazon page about the deal, you can purchase the item within the deal. 
Post Prime Day Practices
There's no denying that Prime Day is an auspicious occasion for sellers to increase their sales drastically. Sellers make preparations and strategies for months so they can get better results on this day. However, sellers need to be mindful of some aspects so they don't lose their intensity of sales.
Evaluate Sales Performance: Who doesn't like to watch their growing sales and performance all of a sudden? But what's more important is that keep an eye on the analytics board to see which product is actually making a noticeable impact on your overall performance. For that, you can identify the best-selling products, the number of units sold, and how much revenue you have generated on Prime Day. It will give you a clear picture of your overall performance and help you plan for the future.
Follow-up with Customers: After successful sales on Prime Day, you can follow up with your customers and thank them for doing business with your Amazon page. This will help you build customer loyalty and increase the chances of them returning to your store to do more business in the future.
Check Inventory Levels: Prime Day is s huge shopping event for both sellers and shoppers. So there's no certain guarantee that your inventory will be able to fulfill supplies, even for one day. This is why you need to check your inventory levels throughout the Prime Day event so you will have enough inventory to meet demands for the day. If you think you are low on stocks, replenish your inventory as soon as possible to avoid losing sales.
Analyze Customer Reviews: As soon as your customers start receiving products after purchase, you will also start receiving feedback and ratings from them. While it is a good indication for your store, it is also important for sellers to check the quality of customers' feedback. You must analyze reviews so you can find out the good and bad of your products. It will help you make necessary changes in your products so you can provide improved products to your customers.
Optimize Your Listings: After analyzing the data that you have retrieved from your store from the Prime Day sale, you can use it to optimize your listing for more conversion. This could include updating your descriptions and images or adding more keywords to your listings to improve your rankings and sales.
Plan for Future Sales Events: For Amazon sellers, Prime Day isn't the only sales event. If you are a beginner, it is possible to make mistakes at your first sales event. However, you can improve your mistakes by performing better in other sales events like Black Friday and Cyber Monday sales. You can analyze your current performance to find out where you made a mistake in the first place. This will help you make better strategies for other sales events in the future.
Related Read:
Conclusion: How To Prepare For Amazon Prime Day (2023)
Amazon Prime Day is one of the biggest sales days in the world. It represents huge opportunities for businesses regardless of their sizes and types. On this one-day event, the traffic surges at a huge level. You can take advantage of this traffic and offer some incredible deals to Amazon Prime shoppers and skyrocket your sales and search engine rankings.
So it doesn't matter if you are a seller or shopper; the profit goes both ways on Prime Day. Prepare yourself beforehand for the big day so you don't miss anything on the day of the sale.