When it comes to launching your own eCommerce store, Shopify vs WordPress are the two major platforms that come to mind first.
Shopify is a multi-billion eCommerce platform that contributed over $319 billion to Global Economic Activity as of 2023. Whereas WordPress is a platform where you can host an eCommerce website on your terms.
Both platforms are giants in terms of web building space, but they also cater to different needs. But which one is better for eCommerce? This is the most common question asked by many businesses. 
In this post, I will help you solve this question by providing a head-to-head comparison between Shopify and WordPress. By the end of the article, you will be able to decide which one suits your business.
Shopify vs WordPress: Quick Comparison
Here we have compared both WordPress and Shopify closely:
| | | |
| --- | --- | --- |
| Feature | Shopify | WordPress |
| Ease of Use | Shopify is easier to use and set up, optimized for ecommerce out of the box. | WordPress has a steeper learning curve and requires plugins and development for ecommerce. |
| Cost | Shopify costs $39 – $399/month based on plan. Transaction fees of 2.9% – 0.5% apply. | WordPress is free to set up but requires hosting ($5-$100/month). Plugins and custom development cost extra. |
| Themes & Customization | Shopify has 10+ free and paid themes with customization options. | WordPress has thousands of free and paid themes with more customization flexibility. |
| Product Management | Shopify offers excellent built-in tools for managing inventory, shipping, payments, etc. | WordPress requires plugins for product management like WooCommerce. |
| SEO Capabilities | Shopify offers basic SEO features and app integrations. | WordPress offers greater SEO control through plugins, modifications, and web development. |
| Scalability | Shopify can easily scale with growing business needs and traffic volumes. | WordPress can scale well but needs development work and hosting upgrades. |
| Security | Shopify handles security aspects, including PCI compliance. | WordPress requires diligent security management, including plugins, updates, and monitoring. |
| Sales Channels | Shopify allows selling through online stores, retail, and social media and has POS integration. | WordPress requires plugins for each sales channel like the online store, Amazon, eBay, etc. |
Shopify vs WordPress: Overview
Before moving to the comparison, let's know more about both platforms.
Shopify Overview
Shopify is undoubtedly one of the biggest eCommerce platforms that helps you create a fully-fledged online store. It's simple to use, and you can get started without any programming knowledge. Plus, it's cloud-based, which means you can access your store from anywhere in the world.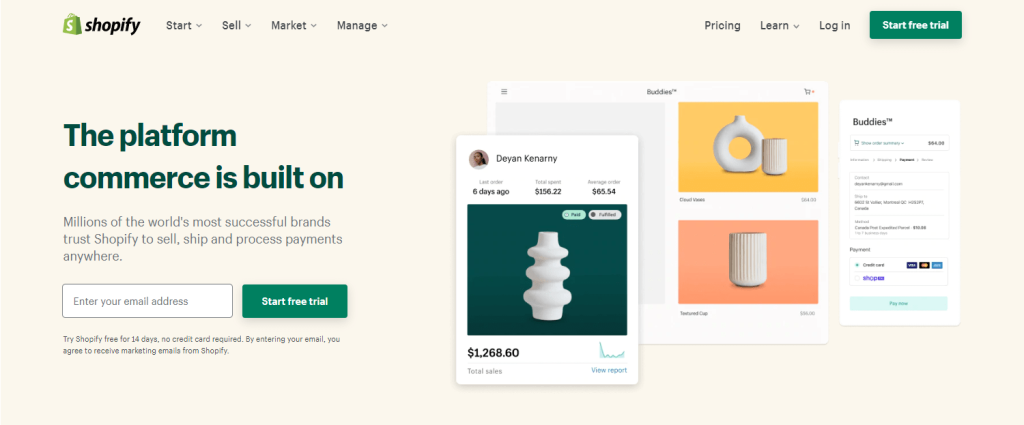 Shopify has a user-friendly interface and comes with all the features you need to run your business, including a built-in shopping cart, payment processing, and shipping calculators. It also has a huge App Store, which allows you to add features and functionality to your store. And if you need help or support, Shopify has a great customer service team that is available 24/7.
WordPress Overview
WordPress is a content management system (CMS) that lets you create a website or blog from scratch. It's more versatile than Shopify, and there are more WordPress plugins and themes available than Shopify themes. Since it is open-source software, you have more control over source code, and you can easily tweak it to increase your website performance. You can easily create a responsive eCommerce website and use WordPress's exceptional features to manage and run your website.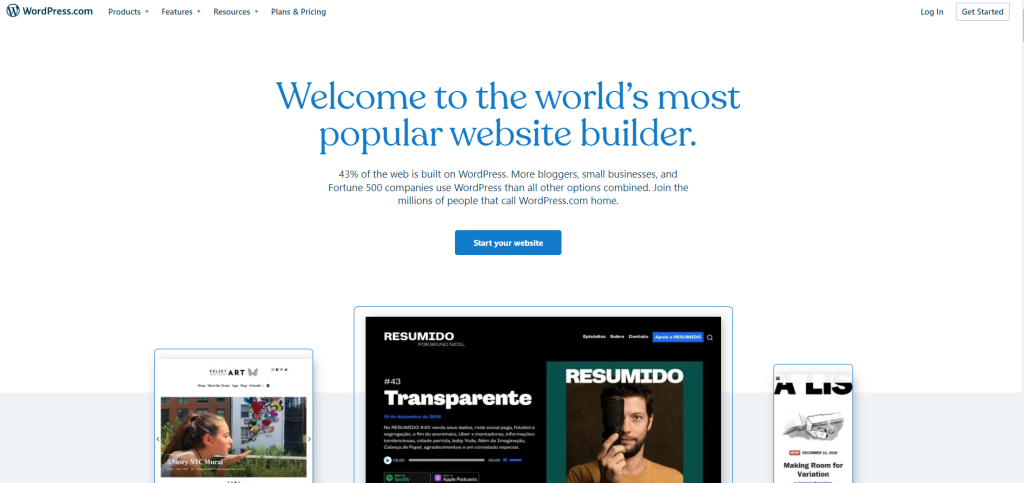 WordPress is packed with top-notch SEO features, which can help your site rank higher in search engine results pages. The only downside of WordPress is that it can be a bit more difficult to use than Shopify, and it requires some basic coding knowledge to unlock its full potential.
Things Where Shopify Excels
Shopify is a lot easier to use – you don't need any coding skills or design experience.
Shopify offers more features and templates – so you can create a unique store that perfectly represents your brand.
Shopify has better customer support – if you ever have any problems or questions, you can easily get in touch with someone from Shopify who will help you out.
Shopify comes with in-built hosting, whereas you need to pay for hosting solutions on WordPress.
Shopify offers unlimited bandwidth and storage, while WordPress comes with a certain threshold.
Things Where WordPress Excels
WordPress is free to use – but you'll need to pay for hosting and design themes.
WordPress is more customizable – so you can really make your store stand out from the competition.
WordPress plugins and add-ons are a lot cheaper than Shopify.
All WordPress themes are 100% customizable, while Shopify's premium themes are customizable.
WordPress charges no transaction fees, while Shopify's every plan comes with a transaction fee.
Major Differences Between Shopify and WordPress
In this section, I will compare the key features of Shopify and WordPress. With this comparison, you will have better transparency for both platforms.
1. Ease of Use
A user-friendly interface and flexible navigation are what make a platform ideal for any individual.
Shopify
Shopify is a hosted platform, which means that you don't need to worry about setting up your own server or installing any software. Shopify also takes care of technical aspects such as software updates, bandwidth, and security. It's a subscription-based service, and there is a range of plans to choose from, depending on your needs.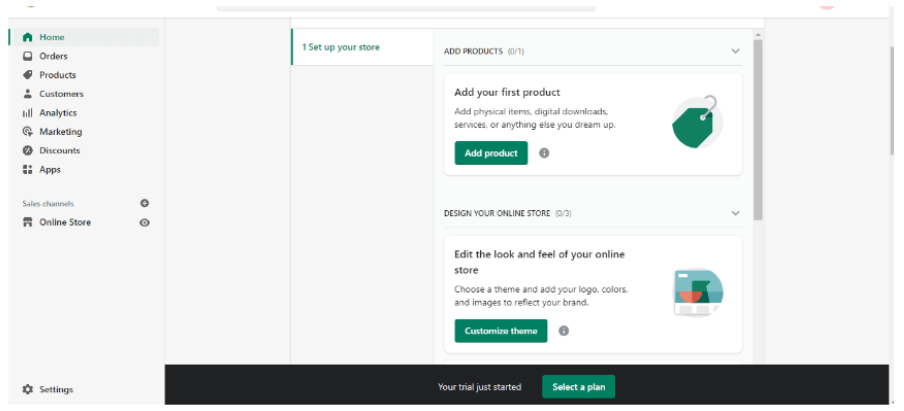 WordPress
WordPress, on the other hand, is a self-hosted platform that you can install on your own server. This gives you more flexibility in terms of the design and functionality of your store, but it also requires a bit more technical knowledge. There are a number of plugins and themes available for WordPress, so you can customize them to suit your needs.
Winner: Shopify is much easier to use since it doesn't require you to be tech-savvy in order to create and manage your online store.
2. Design & Templates
Having a lot of template options on your plate gives you the freedom to design your website according to your needs.
Shopify
Shopify offers more than 70 aesthetic themes to design your online store. Of all the themes, ten are completely free to use, while other premium themes start from $140.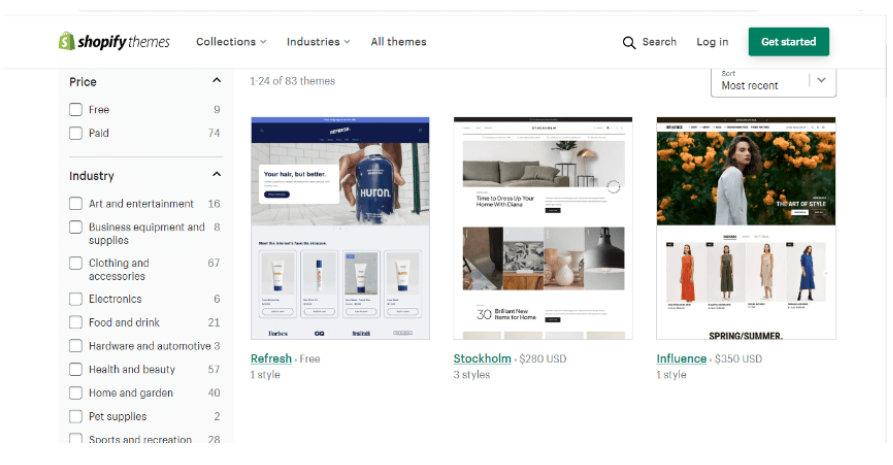 All available themes are tailored for eCommerce stores in various niches. All themes are mobile responsive, which means any theme's layout will easily adapt to any screen size automatically.
WordPress
On the other hand, WordPress offers more than 1000 themes, only in the eCommerce sector. The numbers can increase by a lot if you search WordPress themes from third-party providers such as Bluehost, Elegant Themes, ThemeForest, etc.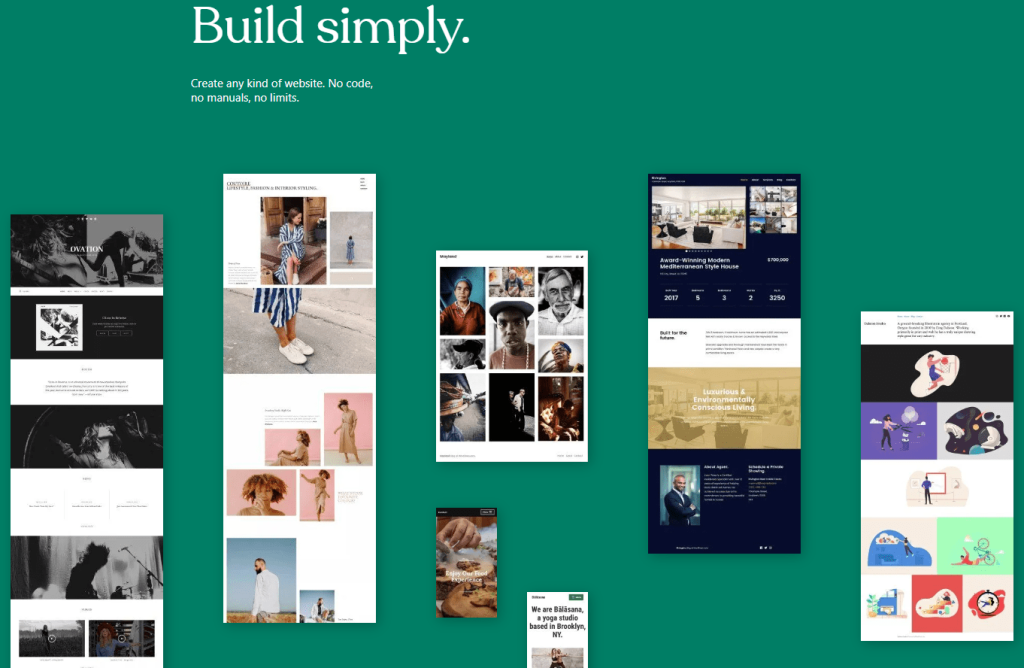 Since you have a large range to choose from, WordPress is a far better choice than other platforms. Whether the theme is free or paid, all of them come with plenty of customization options. That means you can easily customize your eCommerce store design to give it an aesthetic look. However, not all the themes are mobile-responsive.
Winner: WordPress wins the round due to the numbers game and excellent customization options.
3. E-commerce Features and Tools
If you are going to use a hosting platform to launch your eCommerce store, it is necessary to have access to essential eCommerce features and tools to sell and market your products.
Shopify
Shopify is considered an all-in-one platform in terms of eCommerce features. In fact, it gives you an unfair advantage when it comes to launching an eCommerce store. Regardless of what Shopify plan you choose, you will get pretty much everything to make your store up and running. Let's have a look at all the main eCommerce features of Shopify.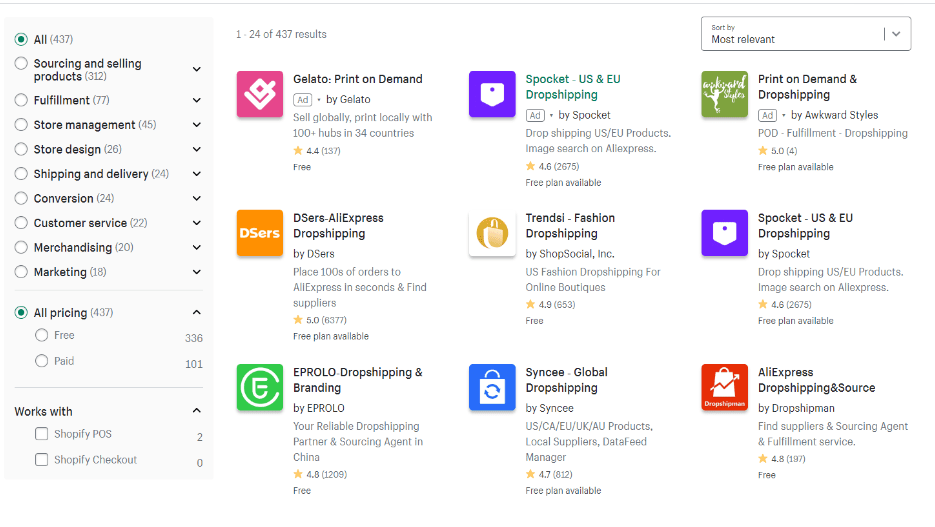 Built-in inventory, marketing, shipping, and analytics tools
Abandoned cart recovery
Shipping rate calculator
Multi-channel integration
In-house payment gateway (0% transaction fees)
Discounts and coupons
Plenty of order fulfillment options
If you still need anything out of the box, you can check out the Shopify App Store to add additional features to improve your store's performance.
WordPress
To be very honest, WordPress doesn't have its own eCommerce features or tools to start with. It all depends on the plugin you choose. Since there are tons of third-party plugins out there with different eCommerce features and tools, it is impossible to figure out what your specific site may have. WooCommerce is one the most popular eCommerce plugins of WordPress. To give you a taste of eCommerce features, let's have a look at WooCommerce features.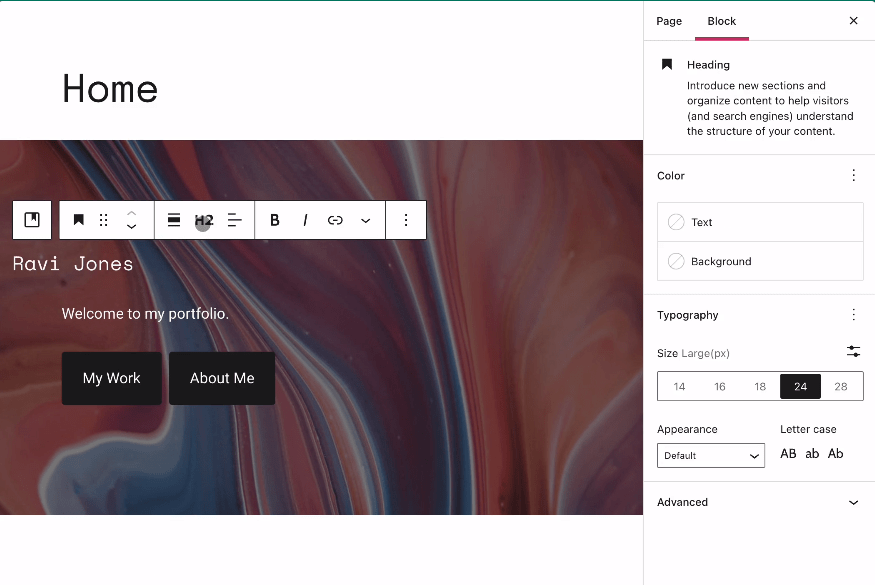 Storefront design tools
Options to sell both online and in-person
Product visualization
Built-in blogging tools
Product filtering and sorting tools
Promotions and discounts
Winner: Shopify is the ultimate winner of this round as it offers tons of eCommerce-centric features and tools, while WordPress has none of its own.
4. SEO Features
SEO (Search Engine Optimization) is crucial to increase any website's performance and ranking.
Shopify
Shopify has built-in SEO features that will help you optimize your content. Some of the SEO features work automatically, while you need to make an effort in other ones. Shopify adds auto-generated canonical tags to pages to avoid copied content from appearing in search result pages.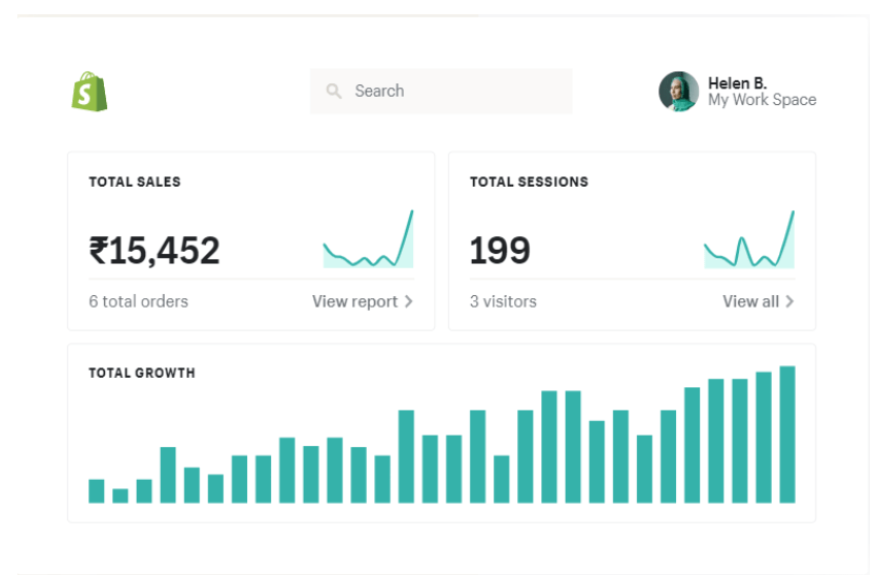 Your website's protocol and sitemap files are also generated by Shopify automatically, including your title tags with your store name. Make sure to choose a theme with media sharing and linking options so you can easily market your store.
WordPress
With WordPress, you can easily manage and publish your content in many SEO-friendly ways. In fact, SEO is a crucial part of WordPress that offers consistent results. However, you will still need a powerful plugin in order to do SEO things on your website.
Regardless of what eCommerce plugin you use, you can make your website rank higher in the search results pages with the best SEO practices. You can find many free plugin options, but Yoast is one of the most popular WordPress plugins available for free and paid users.
Winner: It is a Tie as both platforms offer exceptional SEO features to their users.
5. Marketing Features
Various marketing methods help you expand your brand awareness.
Shopify
Shopify comes with a few built-in marketing features that help you maintain contact with existing and potential customers. Abandoned carts and confirmation emails are two of those features that come built-in with a Shopify plan. However, Shopify lacks one of the crucial marketing aspects, email marketing.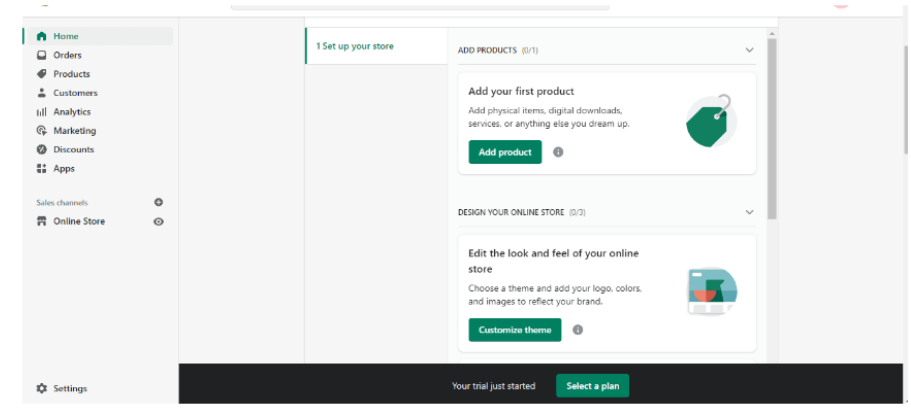 In order to open more marketing capabilities, you might need to look for third-party applications such as MailChimp, Growave, ActiveCampaign, Optim, Octane AI, etc. Another downside of Shopify is that you might need to install multiple applications for different marketing needs.
WordPress
Just like SEO, WordPress is also a decent platform for marketing. In fact, WordPress is a digital marketing specialist. However, you need to rely on third-party applications for marketing on WordPress, just like Shopify.
Fortunately, WordPress offers a much wider selection of plugins for email marketing, social media marketing, content marketing, affiliate marketing, and many others.
Winner: Both platforms rely on third-party apps for marketing purposes, but WordPress offers an incredible number of integrations and plugins.
6. Site Maintenance and Security
Your website's security is important to keep cyber thieves and hackers from accessing sensitive data and information.
Shopify
Since Shopify is a hosted platform completely, your website's security is taken care of by the company itself. Shopify protects users' accounts against phishing, smishing, and vishing. The company uses TLS (Transport Layer Security) protocol to secure all connections.
All updates on Shopify are automatic, so you don't have to worry much about maintenance. You will also get an SSL certificate which keeps your connections encrypted. It is also PCI-compliant, so all of your transactions happen in a secure environment.
WordPress
With WordPress, you are in charge of your site maintenance. New updates, server configuration, and theme updation can be handled automatically, but you still need to keep an eye to ensure your website security. Your website becomes more vulnerable to cyber thieves if you accidentally use an out-of-date version of a plugin or software.
To keep your website safe from poachers, using plugins and themes built by WordPress is best. And always keep an eye on updates, so you don't lose track of your website's data.
Winner: Shopify offers way better security measures than WordPress.
7. Payment Options
Regardless of what platform you use, it is necessary to offer the most popular payment options to your customers.
Shopify
If you look at Shopify, it supports over 100 payment gateways, including big names such as PayPal, Stripe, Apple Pay, Amazon Pay, etc. The only downside of using any of these payment processors is that they charge a hectic transaction fee. However, premium Shopify subscriptions can reduce some percentage rates.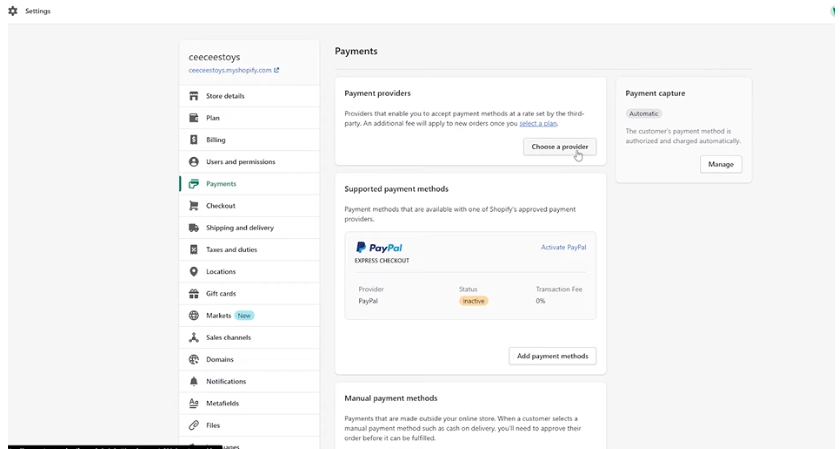 Their in-house application, Shopify Payments, is the only payment gateway they don't charge any additional transaction fee. Otherwise, other payment gateways can pose up to 2.9% transaction fees.
WordPress
On the other hand, WordPress's payment options depend on the eCommerce plugin you are using. Popular WordPress plugins such as WP eCommerce, WooCommerce, and Ecwid don't charge any additional transaction fee with any payment gateway.
Most plugins of WordPress support major payment gateways such as Stripe, Apple Pay, PayPal, Square, etc., so you don't have to worry about selection.
Winner: This round is a Tie since payment options depend on the plugins you use on WordPress. Shopify does offer plenty of options, but there are additional charges.
9. Customer Support
Providing the best customer service can create more sales and marketing opportunities for a particular platform.
Shopify
Shopify is quite serious with its customer service, which is why they offer various options to solve customer issues. You can contact Shopify's support staff 24/7 using live chat, email, and phone.
To solve common issues regarding managing stores, selling, or marketing, you can also take help from Shopify Help Center. You can find comprehensive guides, blogs, and documentation to solve any common query here.
WordPress
WordPress has a different story with customer support. When you are working with a far more technical platform and building your website all by yourself, you take responsibility for all of your issues. WordPress doesn't anticipate where users will need a helping hand since you can choose any niche to work with.
As a result, WordPress doesn't have direct help. However, you can take help from WordPress forums and various articles on the internet.
Winner: Customer support is the only section where Shopify easily beats WordPress by fair and square.
Shopify vs WordPress: Pricing Comparison
Pricing is one of the crucial aspects of a head-to-head comparison. Let's compare the pricing plans of both platforms.
Shopify Pricing Plans
Shopify has comparatively much more expensive plans than WordPress, but it is much easier to use. As of now, Shopify offers five plans to its users. Shopify is specifically designed to serve eCommerce stores, which is why all the plans contain only advanced selling features.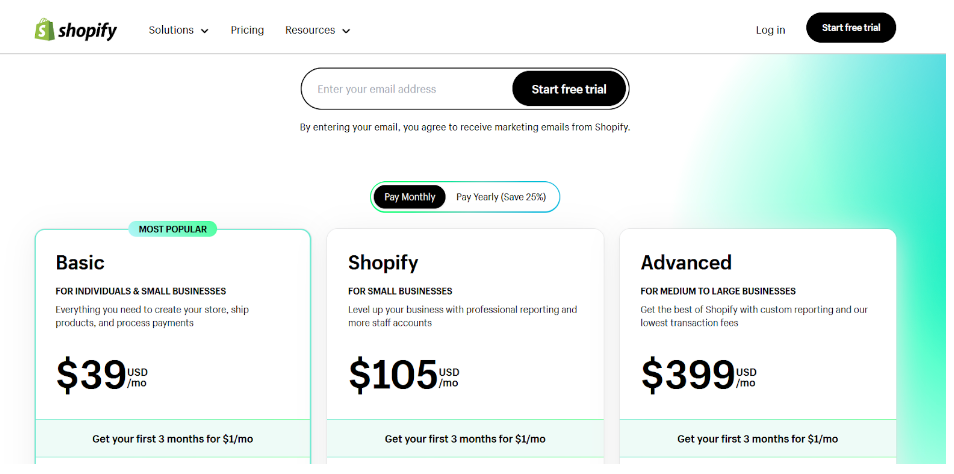 Starter – $5/month
Start theme (non-editable)
Competitive transaction fees
Basic reports and analytics
International commerce
Basic – $39/month
All the Starter plan features
Create and customize an online store
Two staff accounts
In-built blogging engine
A free SSL certificate
Shopify – $105/month
All the Basic plan features
Supports five staff accounts
Standard reports and analytics
Five inventory locations
Advanced – $399/month
All the Shopify plan features
Supports 15 staff accounts
Shipping rates calculated by carriers
Duties and import tax estimation
Shopify Plus – Custom Pricing
All the Advanced plan features
Unlimited staff accounts
Additional permissions
Access to Shopify organization admin
Specialized channels and applications
Supports expansion stores
Access to Shopify Plus Academy
Unfortunately, there is no official money-back guarantee on Shopify. But they offer a 3-day free trial with no card details required. You can go with the free trial if you are not 100% sure about Shopify plans. You can upgrade your Shopify account once you are ready and get an exclusive discount with our Shopify discount code here.
WordPress Pricing Plans
WordPress is a bit cheaper, but it's also slightly more complicated to use. You'll need to set up a web host and install WordPress yourself, and then configure it to your liking. It can be a little daunting for beginners, but there are plenty of tutorials out there that can help you get started.
WordPress Hosting – $1 to $12 per month
One website
Up to 20K visitors per month
Up to 15 GB RAM
25GB to 75GB of SSD storage
Free domain
A free SSL certificate
Up to 10 email addresses
Malware scanning
WordPress Themes – free to $5000
Basic – Free to $50
Premium – $80 to $200
Fully Customizable – $300 to $1000
Custom – $5000 or above
WordPress Plugins – Various Monthly and One-Time plans
Email Marketing Plugins – $5 to $99 per month
Payment Software – $30 to $80 per month or one-time cost of $100 to $500
Membership Gateway Software – $50 to $150 per month or one-time cost of $100 to $300
You can also get WordPress courses and tutorials for free, while some advanced courses can charge you $50. However, the course features and materials can differ according to their worth.
Shopify vs WordPress: Pros & Cons
Now, let's have a look at the advantages and drawbacks of both platforms.
Pros & Cons of Shopify
Pros
No need to be tech-savvy to use Shopify
Completely optimized for eCommerce usage
No additional cost for security or hosting
Shipping rate calculator
In-built App Store with thousands of free and paid applications
14-day free trial to premium Shopify plans
Cons
Limited design and customization
Switching to a new theme requires reformatting
Hefty transaction fees
Pros & Cons of WordPress
Pros
Free and open source
Any beginner or novice webmaster can easily get their website up and running without any technical knowledge
Tons of themes available on WordPress that you can use to tailor your website
You can easily add plugins to grow your business
SEO-friendly and responsive sites
Exceptional eCommerce features with online marketing and social sharing
Cons
A bit more complex than Shopify
WordPress is not completely optimized for eCommerce as Shopify
Pricey hosting and domain
Shopify vs WordPress: Which One Is Better?
Shopify is great for beginners because it's very easy to use. It's also very well-supported, with lots of tutorials and forums available online.
WordPress is more versatile than Shopify, as individuals can use it for more than just eCommerce stores. It's also a very popular platform for creating websites. In order to use WordPress, you need to set up a web server and install WordPress yourself. While this may sound complicated, it's actually something that many people do DIY.
Well, choosing between one of these for your eCommerce store can depend on your needs and experience level. Shopify is probably the better choice if you're just starting out. But if you're looking for more flexibility and power, then WordPress is the way to go.
Related Read:
Conclusion: Shopify vs WordPress (2023)
Finally, you have come to the conclusion of this comparison. As you can see, Shopify is clearly a winner of this debate. Shopify is solely designed to help eCommerce sellers by providing them with a platform to build their own online store. With WordPress, you need a third-party plugin to run an eCommerce website, but you will have more control and flexibility over your business.
Shopify is definitely a smart choice for non-technical users. But if you are a tech geek, WordPress is an ideal platform. WordPress might take some time, but you will unlock the next level of customization to make your business and website grow faster than Shopify. Well, it all depends on your needs and technical knowledge.
So which one do you choose? Let me know in the comments section.
FAQs
Which one is better: Shopify or WordPress?
Shopify is considered as one of the best eCommerce platforms for creating an online store. It has features that meet the requirements of all business types, and you don't need any technical skills to create your store. WordPress is an amazing CMS platform that gives you complete control over your website, but you do need technical skills to create your store on WordPress. So it is hard to say which one is better because it depends on your requirements and budget.
Can I migrate my website from WordPress to Shopify and vice versa?
It is possible to migrate your website from WordPress to Shopify and vice versa. All you will need is a migration tool such as LitExtension, which will migrate your online store from one platform to another.
Which one is affordable: WordPress or Shopify?
It depends on your choice and requirements, and you can buy a cheaper domain and hosting and get started with WordPress at lower costs compared to Shopify. But if you want to create a professional store, WordPress may be more expensive than Shopify.
Can you use Shopify with WordPress?
Yes, you can use Shopify with WordPress; you can embed Shopify's Buy Button to your WordPress website by copying its source code. You can also use a plugin to add this button.
Does WordPress charge a transaction fee on sales?
Unlike Shopify's third-party payment options, WordPress does not charge any transaction fee on sales, so you can easily sell as many products as you want with it.